Sometimes you may forget your Excel password due to the usage of complicated passwords. Once you realize that you can't remember your Excel password, you may need to find the most convenient and easiest way to recover your password. We are here introducing Stellar Phoenix Excel Password Recovery that is available for recovering forgotten Excel passwords and its best alternative.
1. Stellar Phoenix Excel Password Recovery Review
1.1 Stellar Background
Stellar is a company based in India which deals with various data recovery issues. It has been operating for more than two decades for now. Despite being established in India, it is also presented in the US and European countries. Stellar has been of help to most people around the World especially when it comes to Excel password recovery.

Note
According to the information on the official website of Stellar, Stellar Phoenix Excel Password Recovery has been discontinued permanently. Users are unable to download and get the software now.
1.2 Advantages and Disadvantages
It is obvious that many people like to secure their files in Excel from the access of unauthorized users. They use passwords to protect their files. But it happens sometimes you find that you secured your Excel file but you can't remember or access your password.
Are aware that you can recover the lost or inaccessible passwords for no cost? Stellar is the amazing software that is absolutely free to get your lost passwords. It has two options to recover the lost password. The first one is "Password to Open" which provides password permission to open the locked Excel file and the second one is "Password to Modify" which gives password permission to read and write in the worksheet or workbook.
Stellar Excel Password Recovery has a number of features that help a lot during the recovery of lost passwords. The following are the core features of this software.
Advantages:
It recovers both "Password to Modify" and "Password to Open" password.

It has a smooth password recovery process for encrypted MS Excel Workbook.

It has a Brute-Force Attack technique to increase the success rate.

It also has a "Masking" option to minimize the duration of password recovery.

It supports Microsoft Excel 2000, 2002, 2003, and 2007.

It is compatible with Windows 10, 8, 7, XP, 2000, and Vista.
Disadvantages:
Lack of the password attack mode of Dictionary attack method.

If you do not have any hint of the correct password, you are unable to use the software since it requires you to fill in some information of the password.

The standard version has limited features. If you want to enjoy more feature, you need to upgrade to the Pro version. However, the software has been discontinued forever.
2. Best Alternative to Stellar Phoenix Excel Password Recovery
To eliminate the drawback of Stellar Phoenix Excel Password Recovery, we are here to introduce the best alternative to this software: FoneGeek. FoneGeek Excel Password Recovery is a tool used to recover the opening passwords of the Excel file. It is also able to get rid of Workbook/Worksheet protection without interfering with the original data.
2.1 Why Choose FoneGeek Excel Password Recovery
It has 4 password attack types which enable its successful recovery of passwords, including dictionary /mask/ combination/ Brute-Force attack type.

It enables the 100% unprotection rate to help you edit the locked sheet/workbook without any password.

The tool will never erase or delete the current data on your Excel document, which means you don't have to worry about any data loss.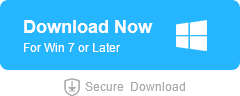 2.2 Comparison Between FoneGeek Excel Password Recovery and Stellar Phoenix for Excel
Note: Stellar Phoenix Excel Password Recovery has been discontinued forever. Users cannot download the software even on the official website.
| | | | | | | |
| --- | --- | --- | --- | --- | --- | --- |
| | Recover Password to Open | Remove Password to Modify | Attack Types | Compatibility | Require Password Info | Decryption Rate |
| FoneGeek Excel Password Recovery | | | 4 | Excel 97-2019 | Doesn't Require | 100% |
| Stellar Phoenix | | | 1 | Up to Excel 2007 | Require | 99% |
2.3 How to Recover Opening Passwords of Locked Excel File
The steps below will be used to recover the opening passwords of Excel files.
Step 1. First, Choose the recovery mode of "Recover Passwords".
Step 2. Click on the add button to add the encrypted file and select the attack mode.
Step 3. After choosing the attack, the software will run and recover your passwords. The right password will be shown when it's done.
2.4 How to Remove Restrictions from Excel Workbook
Step 1. Select a recovery mode of "Remove Restrictions" and add the password-protected Excel spreadsheet.
Step 2. After the file has been added to FoneGeek software, click remove option and the protection will be removed from your Excel within 3 seconds. When the restriction is removed, a pop-up screen will appear showing that the restriction has been removed successfully as shown below.
Conclusion
From the above outline, Stellar Phoenix Excel Password Recovery software is available to recover your lost or forgotten passwords for Excel documents. But it has limited features for the Standard version and the dictionary attack mode is not provided. Compared with Stellar Phoenix software, FoneGeek Excel Password Recovery has more password attack types and more features that you can enjoy after getting the full version. Feel free to download and activate FoneGeek Excel Password Recovery now!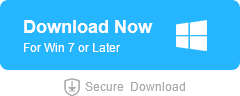 Monday on Jan 18, 2021, 16:54:50 GMT / Post By Harley Terry to Excel Password Recovery
Since 2013, Harley Terry has over 7 year' experience in professional Office technology. He has already added more than 200 articles about password recovery for Excel/Word/PowerPoint.

Home
>
Excel Password Recovery
>Stellar Phoenix Excel Password Recovery Review 2021 and Its Best Alternative