Ever wished you could replace your actual location with a virtual one? Who hasn't?
There's nothing new in location spoofing and tons of tools exists that can successfully teleport you to a different location from the comfort of your couch. I would share some of the best iTools Virtual Location alternatives you can use to successfully spoof your location.
iTools Virtual Location Overview
As an iPhone or iPad user, the iTools Vitual Location is an ideal tool, giving you the freedom to change your present location with a virtual one. The iTools Virtual Location tool achieves this by means of GPS spoofing.
This tool, however presents some imperfections that can limit you from some of its functions. Here are some restrictions you can come across using the iTools Virtual Location tool.
Cost.
Some users have reported having issues running the tool in a system with an antivirus.
iTunes must be pre-installed on your device before Wifi sync.
The tool is not compatible with Android devices.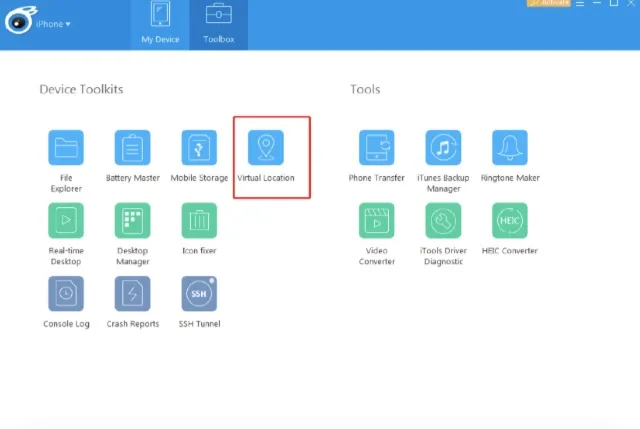 Top 9 iTools Virtual Location Alternatives
While iTools Virtual Location tool might be a pretty nifty application, there are alternatives that are just as good and effective. Here are 9 of the best alternatives to iTools Virtual Location tool.
1. FoneGeek iOS Location Changer
This tool is a very efficient location changer that pays rapt attention to privacy when changing our GPS location. With many integrated features on offer, FoneGeek iOS Location Changer gives you a plethora of options to choose from in changing your current location.
Pros:
The trial version allows you to change location for FREE for 5 times.
You can mock the loction on any social media apps or dating apps.
Fake location when playing AR games, such as Pokemon GO.
It supports unlimited GPS teleporting.
Compatible with all GPS-based apps.
Very easy to use with a user-friendly interface.
Cons:
It currently only supports iOS devices.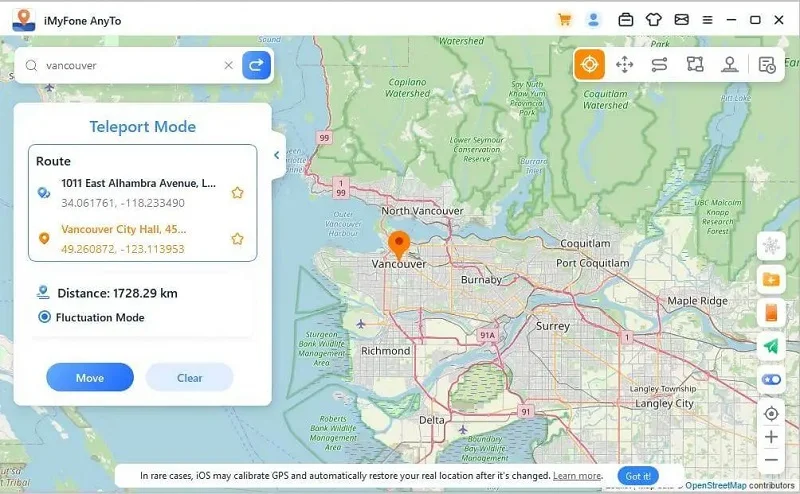 2. iSpoofer
iSpoofer is another iOS based tool you can use to change the device location. It is a desktop tool making it much easier to change your location either by connecting your device to a computer or using wireless spoofing.
Pros:
Allows location spoofing without having to jailbreak your device.
Very easy and safe to use.
Cons:
Upgrading to premium is quite expensive.
It's only compatible with iOS devices.
However, it doesn't work on the latest iOS 15.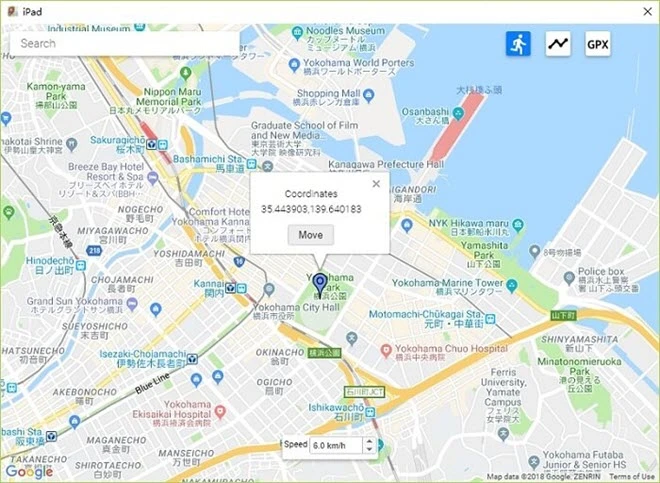 3. Gfaker
Another iOS based spoofing tool, Gfaker is an effective spoofing solution for no-jailbroken Apple devices. It is a very easy tool to use, giving you the freedom to change your GPS location to any location in the world. However, you are not likely to see an app version or desktop solution of the Gfaker tool as it only comes in a plug and play solution.
Pros:
You can charge your device while spoofing with the attached charging port.
It has a wide variety of locations around the globe.
Gfaker simulates the location of any iOS device running on iOS 12.4.1 and below.
You don't need to jailbreak your device before using this tool.
Cons:
It doesn't work on devices running on versions of iOS higher than 12.4.1.
It's only compatible with iOS devices.
It's quite expensive.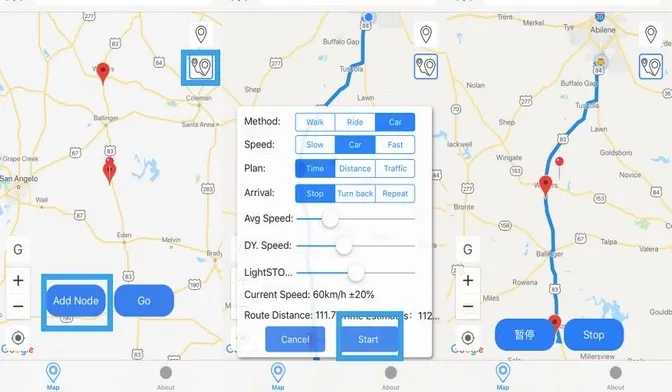 4. Fake GPS Run
The Fake GPS Run is another iTools virtual location alternative. In using this tool, you can change the location of your device to any location across the globe with ease. The Fake GPS Run tool also adds a whimsical feature as you can share virtual locations with friends tricking them to believe you've skipped town.
Pros:
It's very easy to use.
It supports rooted devices.
You can change to any location across the globe.
Cons:
Its features are limited.
Its not compatible with different devices and operating systems.
This tool requires special configurations before it can be used.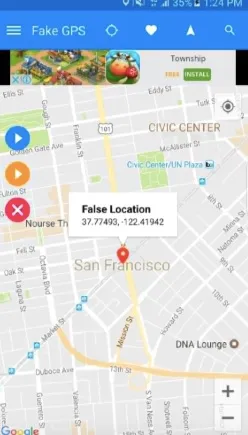 5. PokémonGo ++
A major reason for location spoofing these days is to fake locations while playing certain online games, one of which is the Pokemon Go. For players, ready to jailbreak their devices, change location and gain access to the Pokemon Go live map and other features as well, this tool is ideal for you. Serving as a tweaked version of the main app, PokemonGo++ has all the functions that would help you fake location easily.
Pros:
It simulates movement with custom speed.
It has useful teleport features to switch locations.
Cons:
This tool is only accessible for Pokemon Go.
Requires you to jailbreak your device.
If detected, you would be banned from the game.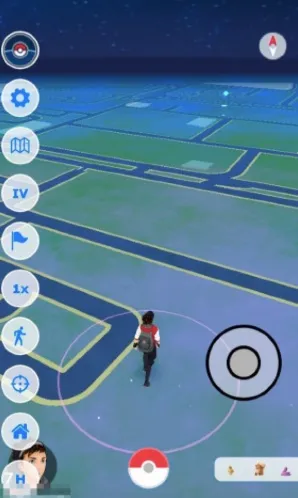 6. iTeleporter
Similar to the Gfaker tool, iTeleporter is another plug and play spoofing solution for iOS devices. All you need do is to connect it to your device without having to install anything. It comes with charging port and headphone jack and is very safe to use, permitting you to spoof your location without jailbreaking your device.
Pros:
You don't need a computer to use this tool.
Works well on no-jailbroken devices.
Uses a very accurate location spoofing method.
Cons:
Only compatible with iOS devices.
iTeleporter only allows you use its companion app.
It's quite expensive paying for the device and app.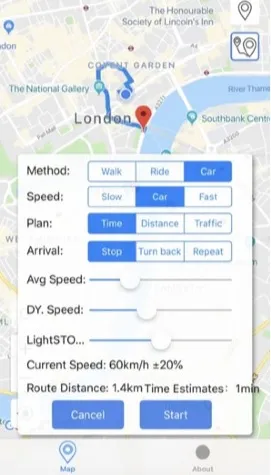 7. Mock Locations
The functionality of this tool is quite evident in the name. Mock Locations helps you randomly change your actual location to anyone of your choosing with relative ease. You can conveniently deceive location checking applications into believing you are actually in fake locations.
While this tool has a free version, it's a lot more beneficial to opt for the premium version and enjoy the vast range of features offered. Installing the program comes with a day free trial before actually upgrading to the premium version.
Pros:
It has both a free and premium version.
Has a wide variety of location to select from.
Easy to use.
It offers different customized options to set desired location.
Cons:
The 1-day trial period is really small.
It's quite expensive to upgrade to the premium version.
Compared to other tools on this list, it has fewer comprehensive features.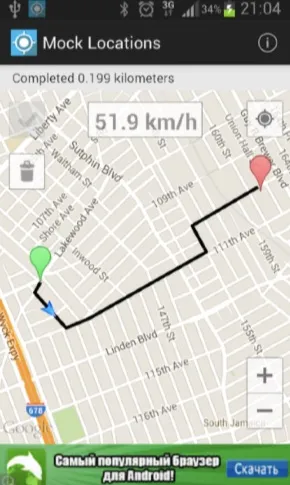 8. ExpressVPN
ExpressVPN is a VPN tool that can be used to change the GPS location on your device. Unlike other devices that comes with an in-built location spoofer, this tool changes your location by re-routing your device's IP address to a new location.
Pros:
Easy to use with a user-friendly interface.
You can be re-routed to up to five different IP locations at a time.
It offers different locations to choose from.
Cons:
Does not offer a free trial version, subscription must be paid to use it.
Has no in-built GPS spoofer.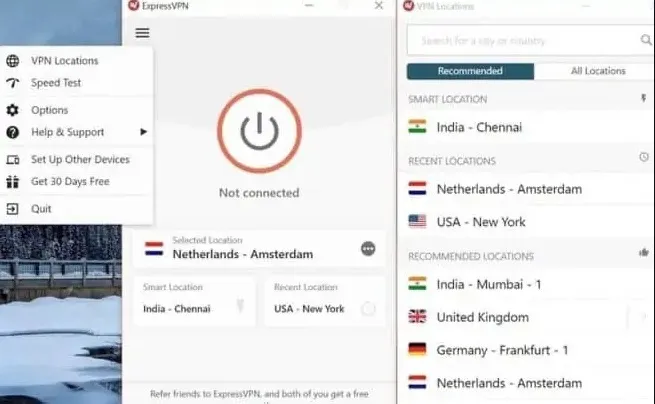 9. Lexa's Fake GPS Location
This tool is one of the most popular and highly rated android based location spoofing software. It offers tons of integrated functionalities from location bookmarks to synchronizing your location movement so as to automatically change your location after a selected period.
Pros:
Tons of excellent in-built features.
Users can choose to change location after a selected period.
It offers a unique tasker support that can be turned on and off from the command line.
Cons:
It's compatible with only android devices.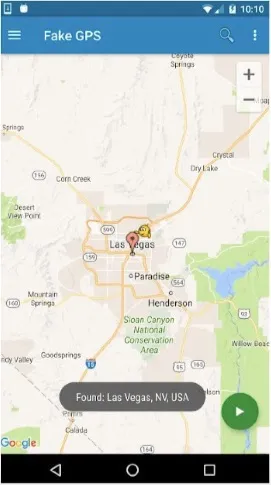 Conclusion
With so many location-spoofing tools available, it's necessary to consider privacy, safety and efficiency when opting for a tool to use. Whatever might be your reason for changing your location, this list of the best iTools Virtual Location alternatives is sure to do the trick and virtually take you to any location across the globe in no time.