The Pokemon Go developers have been quite busy since its launch. Besides creating new interesting events and challenges, they have been releasing new kinds of Pokemon that are powerful and adorable. One such great Pokemon is Pachirisu. However, it can only be found in certain regions, hence it doesn't spawn everywhere. To catch it, you have to know where exactly to look for.
In this post, we'll share some working Pachirisu Pokemon Go maps and easy way to catch this adorable Pokemon. Let's first start by getting to know it more, though.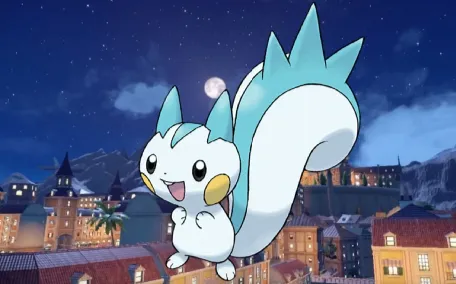 Information about Pachirisu Pokemon Go
What's Pachirisu all about?
If you've watched the Pokemon anime series, you may have noticed EleSquirrel Pokemon known as Pachirisu. They appear in the 10th season called Diamond and Pearl. The trainer Dawn in the 19th episode of the season catches a Pachirisu Pokemon that proves to be a mischievous and stubborn little fellow. Their relationship is quite rocky at the start but they finally become friends and a great team.
The Pachirisu are generally 4th generation electric-type Pokemon. They look really cute in their light blue ears and small, white bodies that are equally marked with a light blue stripe that runs from the head to the tail. These little fellows are fast and usually store their precious berries inside fur balls filled with electricity and hide them in tree holes just like any typical squirrel. On the Pokedex, they're listed as number 417 and as 4th generation Pokemon, finding and catching them can be tough.
Where can I catch Pachirisu?
While finding Pokémon Go Pachirisu is challenging, it's not really an impossible task. As you may already know, Pachirisu Pokemon Go are regional, meaning you can only find them in specific regions. There are known to spawn mainly in the northern cold regions of Russia, Canada, and Alaska. Specifically, you'll need to visit electric hubs, parks, wildering, and other colder regions for a chance at finding these elusive Pokemon. A keen eye is also required to locate them because they hide quite well. Using Pachirisu Pokemon Go regional map can be of great help here.
Are there Pachirisu Pokemon Go locations with coordinates?
You already know that Pachirisu are region-specific Pokemon found in certain areas of Alaska like Anchorage, Canada like Edmonton and Saskatoon and Russia like Yekaterinburg. So, there's a good chance of finding and catching Pachirisu in the wild if you're in any of these regions.
However, getting specific coordinates for Pachirisu Pokemon Go locations is almost impossible because Pokemon spawns tend to change often and rely on various factors. This makes it difficult to get fixed coordinates for Pokémon Go Pachirisu encounters because they can vary from time to time.
There are areas that usually spawn regional exclusives, though - where you're highly likely to find Pachirisu. Some of such areas you can visit include tourist attractions, parks, or areas that have various different Pokemon spawns. You can as well take part in various Pokemon Go events or reach out to the local Pokemon Go communities. By doing so, you can access valuable information regarding the whereabouts of Pachirisu in your region.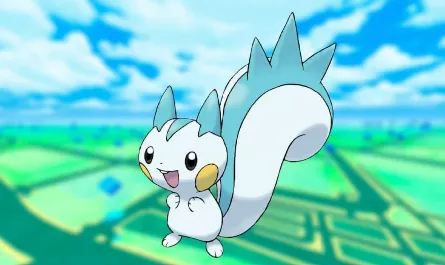 Ways of Catching the Pachirisu Pokémon Go
You now know that Pachirisu Pokemon Go is mostly spawned in northern cold regions. Still, though, getting specific coordinates for their exact location is almost impossible as we've stated above. However, there are extra measures or methods you can use to help you locate and even catch them easily. These methods include:
Using Pokemon Go Pachirisu Regional Maps
#1. Silph Road
If you want to know any recent Pokemon Go Pachirisu location spawns, then Silph Road is the best choice. It's the most extensive online Pokemon Go map currently available and it's completely crowd-sourced. It offers plenty of info on various current Pokemon, including their spawn locations, so you'll need to actually filter out Pachirisu specifically to easily find them.
#2. Poke Map
Poke map allows you to see Pachirisu Pokemon Go spawn locations, Pokestops, Gyms, and other rare items that you may be looking for. It's an interactive map with several nice features. For instance, it shows you the stats as well as the features of every Pokemon that you search for on the website.
#3. PoGo Map
With the PoGo map, you're guaranteed to find reliable Pokemon Go Pachirisu location data because the map is completely moderated by active users. The information is usually provided by the actual players who are engaged, so the chances of getting misdirected are pretty low.
#4. PokeHunter
PokeHunter is yet another reliable Pokemon regional map for tracking Pokemon, Pokestops as well as Gyms. It works incredibly well and provides very detailed info about the Gyms, including who controls them and the Raids that are about to happen. However, it doesn't cover many cities in the northern areas where you can encounter Pachirisu.
Catch Pachirisu Pokémon GO Right from Your Home
Well, all the above information, including Pachirisu Pokemon Go locations is only good and useful if you're a trainer residing in Northern Canada, Alaska, or Russia. So, what if I don't live in these areas? How can I catch these elusive Pachirisu Pokemon?
Like any other rare Pokemon, the standard way you could catch Pachirisu is to travel to any of the mentioned northern regions. But, booking a plane ticket just to capture one Pokemon I would say is pretty excessive. What about your work or school, the travel requirements, and even the monetary constraints? All these are things you'll need to consider. Now, how can I catch Pachirisu without physically traveling to where they are?
Well, a spoofing app can help you out. Spoofing here basically means deceiving. So, you're going to deceive the Pokemon Go game in a manner that it will think you're in another different place yet you're still actually at home. We recommend using the FoneGeek iOS Location Changer. It's the best spoofing app for Pokemon Go, especially for capturing a Pachirisu. Unfortunately, it's only compatible with iOS devices, but you can use it on your Windows and Mac computers too.
Here's how to Catch Pachirisu Pokémon GO using FoneGeek iOS Location Changer:
Start by downloading the tool to your computer, get it installed, and open it.
Your device and computer need to be connected now. After the connection, you'll see a new window on the app that shows your current location. In the top right corner, you'll see several icons. Click the first one which is the Teleport mode.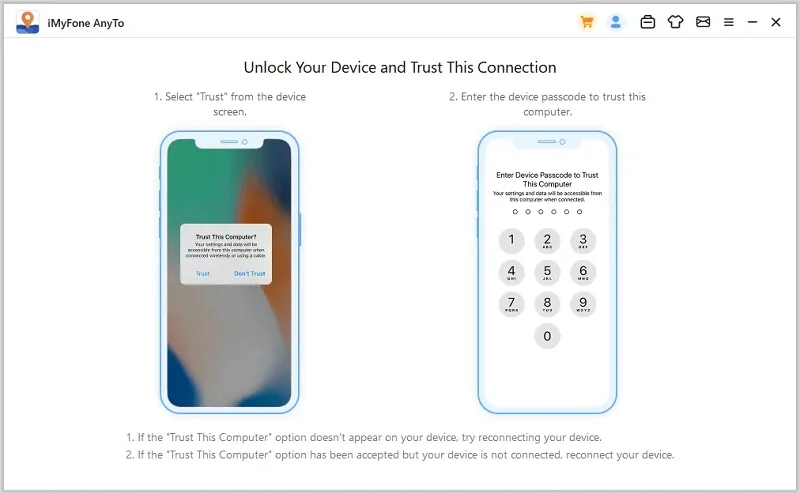 Go to the text box (top left) and type in the name of the particular location where you intend to go to. Click Move after entering the location.
Now FoneGeek will direct you exactly to the specified location. Confirm that it's the correct location and simply click Move Here.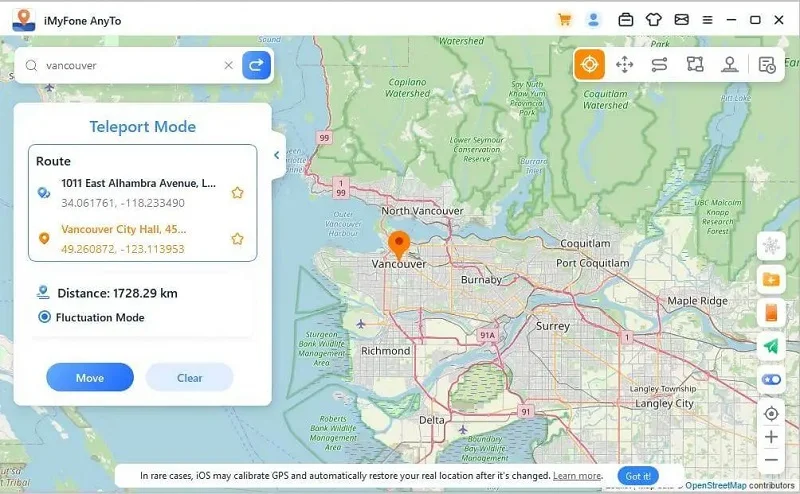 When you hit Move Here, FoneGeek iOS Location Changer will right away change your virtual location. So, head to the lower left corner of the screen and use the GPS joystick to move around and find a Pachirisu.
Make sure to adjust the teleportation speed so that you don't get caught by Pokemon Go and get penalized. Go to the bottom part of the screen where you'll see car, cyclist, and walking man icons. These icons show how fast you can move. So, simply drag the slider below them to adjust your teleportation speed.
FAQs About Pokemon Go Pachirisu Location
Is there a way of increasing my chances of finding Pokemon Go Pachirisu?
Of course, there are several steps you can take to find your first Pachirisu on Pokemon Go easier. The best one is to visit the areas/regions where Pachirisu usually spawns. Besides that, lures and incense are tools you can use to attract more Pokemon and very likely encounter a Pachirisu. The other thing you can do is to stay alert enough to spot promotions and events that are likely to cause a spike in the spawn rates of Pachirisu and other regional exclusive Pokemon.
Is it possible to evolve Pachirisu in Pokemon Go?
It's possible. With 50 Pachirusi Candy, you can evolve Pachirisu into Emolga, which is an Electrict-type Pokemon just like Pachirisu but with higher stats.
Can I use my Pachirisu in Pokemon Go raids or gym battles?
Pachirisu generally have lower stats hence they're not usually used in Pokemon Go raids or gym battles. There are certain situations in which they can be used effectively, though, like taking down the water-type gym defenders when you have no stronger Electric-type Pokemon.
Conclusion
After reading this detailed Pachirisu Pokemon Go guide, it's clear now that finding and capturing a Pachirisu isn't a big challenge. We've shared the specific areas around the world where they can be found. If you're within these areas, then all it takes is consulting the regional maps to get Pachirisu spawn coordinates. If you don't reside in these northern areas, though, you don't need to physically travel there to catch your Pachirisu.
All you need is trusted location-spoofing software like the FoneGeek iOS Location Changer. With this powerful software, you can spoof your device location to look like you're in one of the northern regions and easily catch a new Pachirisu while still at home. It's that simple and the app needs no technical skills to use or jailbreaking your device for it to work. So, get it and add the great Pachirisu to your Pokemon arsenal.