As a Pokémon trainer, moving around different locations to catch the Pokémon is sometimes challenging. However, it shouldn't be with the help of PGSharp Pokémon Go. It's a GPS location spoofing app that enables users to mimic in-game movement even without moving a step.
This write-up will provide you with an in-depth review of the PGSharp Pokémon Go. We will also discuss its features, cost, and alternatives. Let's get started!
What is PGSharp Pokémon Go?
PGSharp Pokémon Go is an app that lets you spoof your real location with a virtual location while playing Pokémon Go. As a result, you won't need to move around physically, while your in-game character can virtually move anywhere they want.
The application can mimic your real-world movement by utilizing latitude, longitude, and altitude with proper speed and pace. As of now, the tool is not obtainable for iOS devices. You can only use it on Android. However, there are some alternatives available which we will discuss later.
Some features of the PGSharp include:
Comes with a GPS-based joystick to move your in-game trainer.
Enables you to customize the movement speed.
Enables you to move from one part of the world to another through a teleport feature.
Auto-walk feature to hatch eggs automatically based on the amount of distance travelled.
You don't need to download additional apps to spoof the location.
Is PGSharp Safe?
Even though the PGSharp seems an attractive option to do better in the Pokémon Go game, the app can be risky and may lead to banning your Pokémon Go ID. So, it's important to proceed with caution to prevent any mischief.
It Uses a Modified Version of Pokémon Go
The PGSharp is basically a tweaked version of Pokémon Go. As per Niantic, the game developer company, using any tweaked version of the game is prohibited. That means utilizing the PGSharp can lead to an account ban. It's not apparent whether the three-strike will be applied in this case.
Never Use Your Primary Game Account on It
The PGSharp hack can make you do better in Pokémon Go pretty quickly but it can lead you to an account ban quicker. As using a modified account is clearly prohibited, you should never use your main Pokémon Go account while using the PGSharp if you care for it.
You Can Only Use Facebook to Log In
With the PGSharp, you can only utilize a Facebook account to verify, and there is no option to use a Google account. It might not be a good option since you will not stay anonymous anymore, and your Facebook account will be revealed to the third-parties. It can also be destructive to the FB account.
Not Available for iOS
Unfortunately, you cannot use the PGSharp for any iOS devices. You will need to search for an alternative for the iDevices. In the next part of the write-up, we will introduce you to a PGSharp alternative for iPhone and iPad.
Is PGSharp Free?
You can use the PGSharp for free. However, there is a catch. The free version doesn't offer you everything that you will require for a decent in-game experience. They have a paid version, and you will require purchasing the standard paid amount to enjoy the full experience.
Does PGSharp Still Work for Pokémon Go?
As of now, the PGSharp still works, and you can smoothly spoof the in-game location of the Pokémon Go game with it. However, we want to remind you that using this violates the terms and conditions of Niantic, and you might end up with a banned account if you get caught.
The good news is there are very low chances of getting caught with this spoofing tool. Especially if you don't use it excessively, you will be on the safer side.
How to Download and Use PGSharp Pokémon Go
The process of downloading the PGSharp Pokémon Go is pretty straightforward. You can download it on your Android device just like any other app. Here are the measures you need to pursue:
Step 1: Browse pgsharp.com and download the app for your Android. Then complete the installation after the download.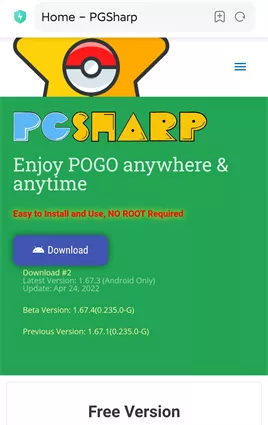 Step 2: Gain the Beta key for the program by signing up for an account (press the "Sign up" button). Also, produce a password to log in.
Step 3: Now copy and paste the PTC Pokémon Go account credentials as well as the Beta key you obtained after signing up.
Step 4: Once you do so, a new Pokémon Go app will be installed on your device, and it will be ready to play.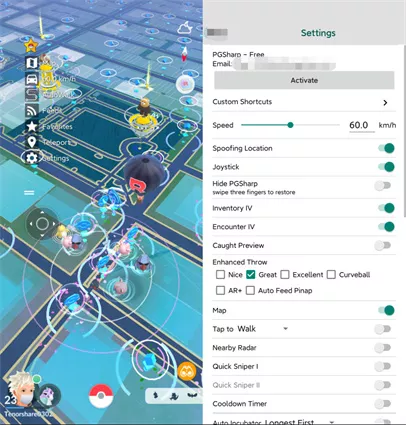 Sometimes you may end up with an out-of-stock message while confirming the $0.0 payment. In this case, wait a few minutes and retry.
Best PGSharp Pokémon Go iOS Alternative
As we mentioned above, PGSharp is only available for Android devices. If you want to spoof location on your iPhone or iPad, don't worry! FoneGeek iOS Location Changer is an excellent alternative you can use instead. It lets you fake your GPS location without jailbreaking your iOS device.
This iOS Location Spoofer allows you quickly change your iPhone/iPad location for any game or app. It's also simple to use, and you can quickly simulate your movement in different virtual locations with just a few clicks. One feature of the program includes:
Create your own directions through the import/export of the GPX file.
Include a joystick to control your movement direction.
Let you change the GPS location to anywhere with one click.
You can use it on different location-based apps, including Facebook, Pokémon Go, and more.
You can use the program on a wide range of iOS versions and models, including iOS 16 and iPhone 14 series.
The steps to change the GPS location on your iPhone/iPad include the following:
Step 1: Download, install, and launch the FoneGeek iOS Location Changer on your PC. Once the app is started, press "Get Started" from the interface to move forward.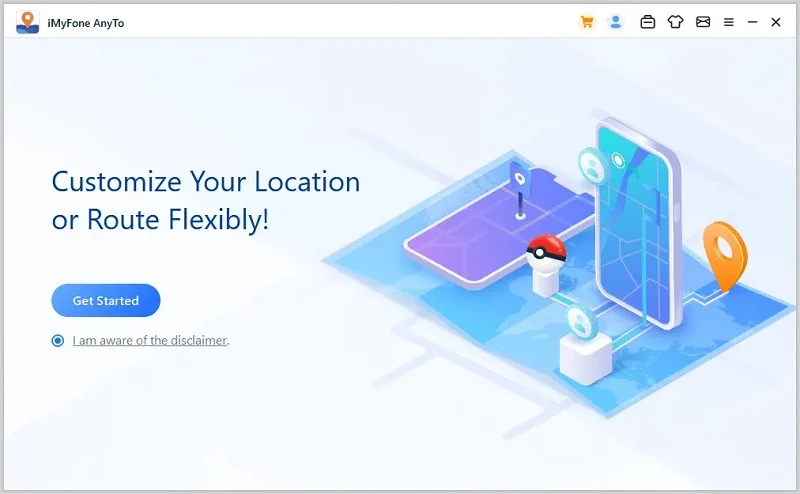 Step 2: Attach your iPhone to your PC through the USB charging cable and press "Next" on the app screen.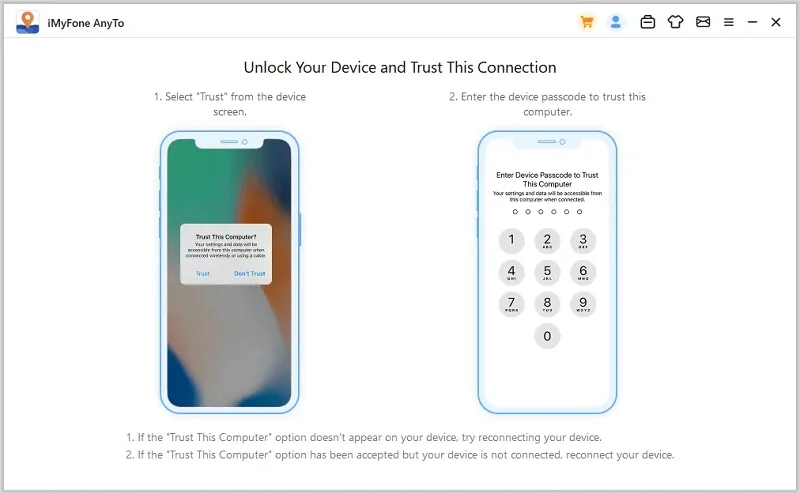 Step 3: Pick the preferred location on the map through the mouse. You can also enter an area name from the top-right search bar. Press the "Move" option after doing that.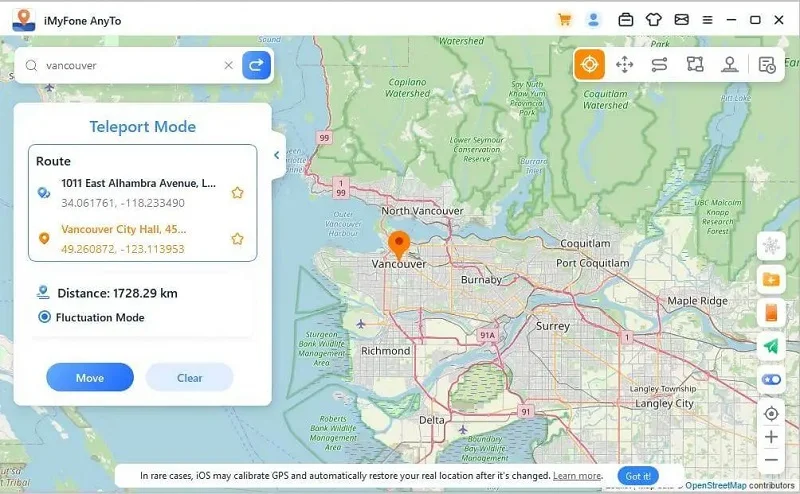 That's it; now your actual location will be changed to the virtual one.
Conclusion
We hope the above section provides you with an overview of the PGSharp for Pokémon Go. While PGSharp can be useful, it can be risky and harmful to your Pokémon Go account. Moreover, it's not available for iOS devices. You can consider the FoneGeek iOS Location Changer instead, which is better and more efficient.