If you are a Pokémon Go player, you know the struggles to travel from one place to another in real life just to find your favorite Pokémon. But what if there is a way to travel virtually anywhere to catch your favorite Pokémon Go without leaving your home? The Pokémon Go++ allows you to do the exact same thing.
Keep reading this article to find out what Pokémon Go++ is and how you can download & install it on your Android or iOS device.
What is Pokémon Go++?
Pokémon Go++ is a modified version of the popular Pokémon Go game. Available for both iPhone and Android devices, the game is packed with extra peaks that are not included in the original Pokémon Go game.
Some of the additional features that are available in it include unlimited Pokeball, higher walking speed, better tracking, and more. With these features, this version makes things like catching rare Pokémon easier for users.
Pokémon Go++ makes it easier to progress in the game faster compared to the actual Pokémon Go game. With its advantages, you can easily catch more Pokémon and level up faster without putting in a lot of effort and time.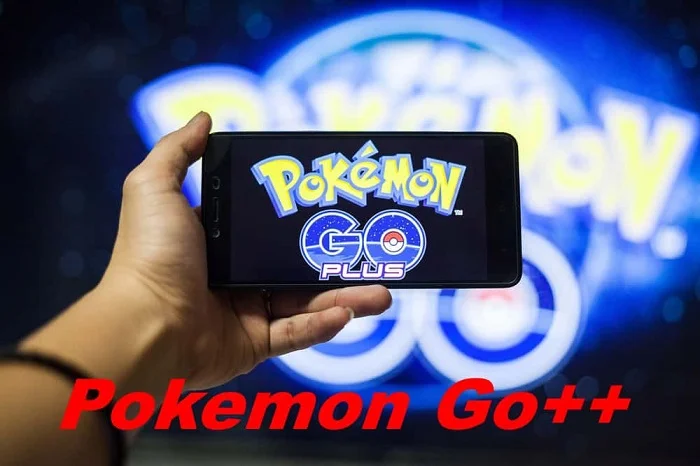 Pokémon Go++ Key Features
Pokémon Go++ is packed with some amazing features to make it easier for the players to catch rare Pokémon. Moreover, players can spoof their location in the game to fly to various locations to capture the Pokémon without any effort.
Here are some of the main features of Pokémon Go++:
Let's you move easily within the game without physically walking via the built-in joystick.
Make it easy to track and capture any rare Pokémon without much effort.
Let's you hack your Pokémon to make them more powerful to enhance their stats, power, moves, and more.
You can spoof in-game locations to wander around further away and catch any preferred Pokémon from anywhere.
Include Fly GPS Location, which lets you go virtually anywhere in the map to track and capture Pokémon without physical location.
Along with these, this game also includes various features such as unlimited stardusts, pokecoins, and more. Basically, the game includes everything you will want to progress in the Pokémon Go game as fast as possible.
Download & Install Pokémon Go++ IPA on iPhone and iPad
Installing the Pokémon Go++ IPA on iOS devices is a long and tricky process that requires a computer. However, what if you can download the Pokémon Go++ game without a computer and without jailbreaking your device?
Follow the below steps to download the Pokémon Go++ on your iPhone or iPad easily. This process doesn't require a computer, and you can complete this with just a few clicks:
First, go to Yulustore.com and use the search bar to find the Pokémon Go++.
Find the app from the search result and tap on "Download." Wait for the download to be completed.
Once done, go to Settings of your iPhone and click "Profile Downloaded" at the top of the screen. Press the "Install" button. Enter the passcode and press "Install" again.
Now get back to your iPhone's home screen and find the Pokémon Go++ with the other apps within the app drawer.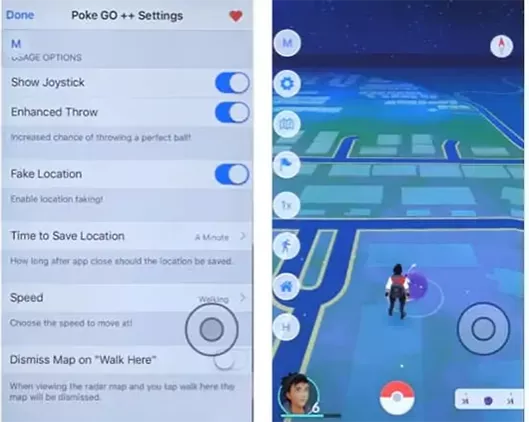 Download & Install Pokémon Go++ APK on Android
The Pokémon Go++ is unavailable on the play store as it's a hacked app. You will need to download its APK file separately and then install it on your smartphone. Here is the process to do it:
You will need to start with enabling settings to download apps from an unknown source. To do so, open the Settings on your Android and use the search bar to find "Unknown Sources" settings.
Once you have found the settings, click on it and switch it on. Ensure that your browser (the one you will use to download the app) has permission to download apps from an unknown source.
Now visit Yulustore.com and find the "Pokémon Go++" by searching for it. Press Install to start the download and wait for the APK to be downloaded.
Once the APK file is downloaded, press "Keep it" on the prompt (if there is any). Now press on the APK file to start the installation. It should be completed within a few seconds.
Is It Safe to Use Pokémon Go++ on iPhone/Android?
The Pokémon Go++ is developed by iPogo. It is basically the modified version of the Pokémon Go game. We cannot fully assure you about the safety of using such a modified app as it violates the terms and conditions of the original game creation Niantic Inc.

It's important to note that playing the modified game can lead to a ban or relevant penalty, as such activities are entirely illegal.
The risk of getting banned seems relatively low. As long as you are careful while playing the game, you might be able to sidestep the ban. So, be sure to be extra cautious while using the app to avoid any issues.
Troubleshooting Tips for Pokémon Go++
If you are trying to use the Pokémon Go++ but can't play it, the below troubleshooting tips may help you:
While using Pokémon Go++ on Android, make sure to utilize the correct version compatible with your Android version. The game may not work when the game and Android versions are incompatible.
If you are utilizing a joystick hack with the game, ensure it is up-to-date and compatible with the Pokémon Go++ game version. Using a hold hack may cause issues.
Make sure that all the files of the Pokémon Go++ are appropriately downloaded and installed on your iPhone/Android.
Best Alternative to Pokémon Go++
While using Pokémon Go++, you can sometimes end up losing your account. To avoid this, you can consider using the FoneGeek Location Changer. It's a GPS location spoofing tool that helps you to modify your location on your iPhone/Android device.
FoneGeek equips a joystick that enables virtual movement while playing the game. It also allows you to import/export your preferred game route to stimulate effortless movement. Moreover, you can use it with apps like AR games, social outlets, and other location-based apps.
Here are the steps to use FoneGeek Location Changer to spoof location in Pokémon Go:
Download and install the FoneGeek Location Changer on your PC/Mac. Launch it and connect it to your smartphone. Then press "Get Started" on its interface.
A map will be. Select "Teleport Mode" from the top-right corner. Now you can input your location address or zoom in/out and drag the map to pick a fake location.
Once done, press "Move." That's it; your location should be changed to the chosen one. Open Pokémon Go on your phone and enjoy.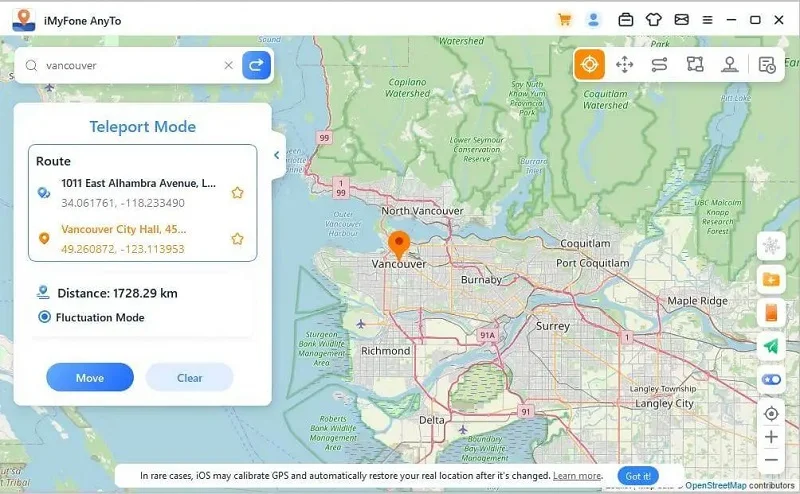 Conclusion
Pokémon Go++ offers many advantages, but it's not always safe. You can consider the best alternative available – FoneGeek Location Changer. You can be safer with it while also enjoying a better game performance. So go ahead and try it out.