User Concern
"Can I stop my parents from tracking my location via Life360 without them knowing? I cannot stand anymore."
Are you in the same situation with the teenager above? Are you angry when you realize that your location is always tracked by your parents? Are you searching a way to turn off location on Life360 without anyone knowing? This article gives you 6 solutions to turn off location tracking on Life360.
1. What Is Life 360?
Life360 is a GPS tracking service for small circles (families, teams, etc.). Users can choose to share their location to other users in a small circle and receive alerts when others in the circle arrive at important locations. This service is very practical and emphasises security. Users can send emergency alerts to everyone in their circle, and get directions to family members' locations.
As said previously, it is not comfortable to be tracked by your parents or team members for security reasons. If you hate that your location is monitored and you would like to go shopping with your boyfriend, your urgent need may be pausing Life360 without anyone knowing.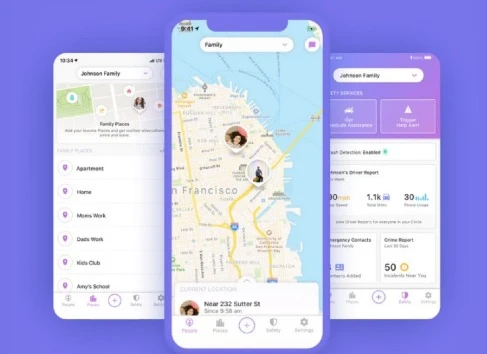 2. How to Turn Off Location on Life360 without Anyone Knowing
We have shared the best ways to turn off your location on life360 without anyone knowing.
2.1 Disable Circle's Location on Life360
You have right to disable the feature of sharing your location details to users in specific circle or choose to disconnect from a circle.
Open Life360 app and tap on Settings at the right corner.

Select a circle that you wish to stop tracking your location on the interface.

Click on the option of "Location Sharing" and hit the slider to turn off the feature.

Check on the map and "Location Sharing Paused" will appear on the screen.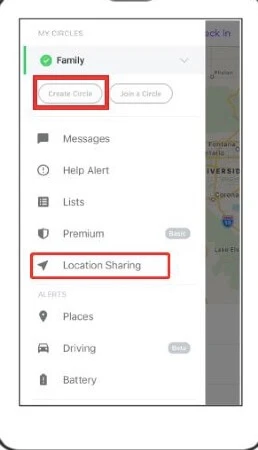 Note:
When "Location Sharing Paused" appear on the screen, every member in the circle will be notified.

If you need to turn on the "Location Sharing" feature, you can tap on the "Help Alert" button.

The location will be updated in the circle regardless of whether "Location Sharing" is turned on or not when you click on "Check In" button.

2.2 Turn on Airplane Mode
One more way to freeze life360 without parents knowing is to turn on Airplane Mode on your device.
After turning off the Airplane Mode, the iPhone's internet connection will be inaccessible, thus the device will be disconnected from GPS location.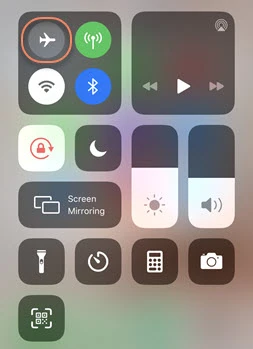 2.3 Turn off GPS Service on Your Device
Disable the GPS service could also be a feasible option to pause the GPS connection.
For iPhone:
Click on Settings on your iPhone.

Tap on "Personal" to open "Location Services", then turn off this service.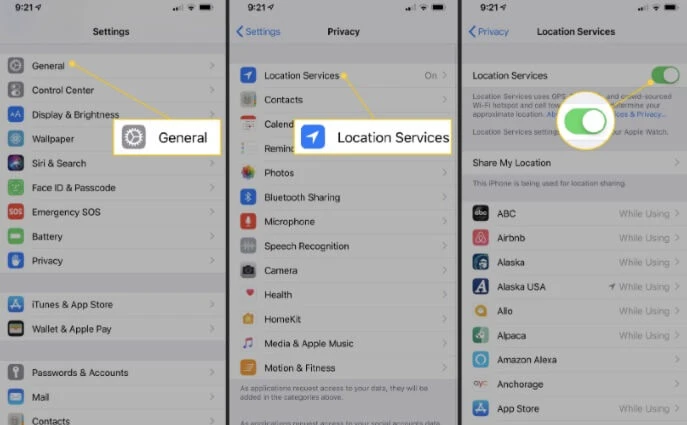 For Android:
Open Settings app on your Android phone scroll down to select "Privacy".

Turn off "Location" to stop location tracking for apps.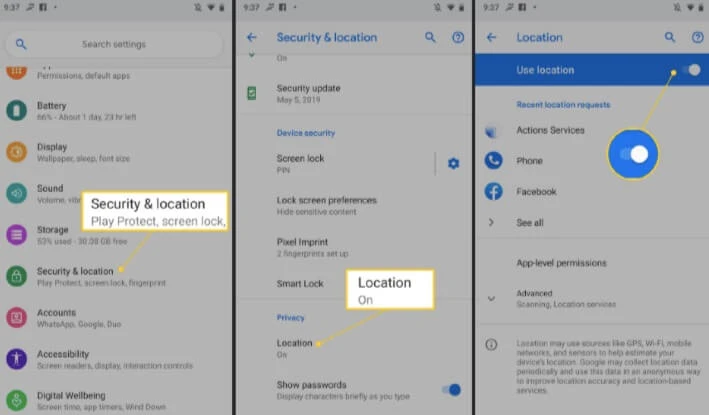 2.4 Burner Phone
It is quite simple to turn off location on Life360 via Burner Phone. Burner phone can be disposed at any time and keep your identity anonymous.
Download Life360 on the burner phone and sign in with the same account.

Connect your phone to the available WiFi.

Uninstall this app from your own device and your parents will no longer track your own phone.
2.5 Delete Life360 Account
Most of us think that the most simple way to stop Life360 location tracking is to uninstall this app. But is it really reliable to protect our location privacy?
Actually, your location will still be displayed in the final location even if you delete this application. To permanently erase the location history, you need to delete Life360 account from the home settings.
To delete that account, you should cancel the subscription first. After canceling the subscription, your location will soon disappear from that circle.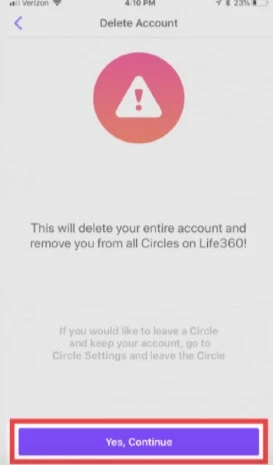 3. Flexible Way to Freeze Location on Life360 without Anyone Knowing: Fake Location
One more flexible and convenient tip to pause location sharing on life360 is to spoof a fake location.
For iPhone: FoneGeek iOS Location Changer
I know a location spoofing software called FoneGeek iOS Location Changer. This software can easily spoof your location. Once you set a fake location with FoneGeek, every member in the circle will no longer track your current location. It sounds amazing, right? Here you can have a try:
Step 1. Download FoneGeek iOS Location Changer and install it on your computer, then launch it. Select "Get Started".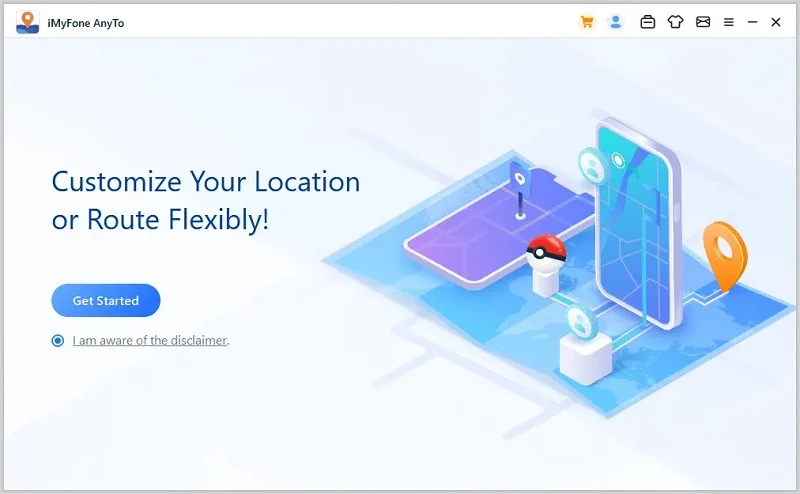 Step 2. Unlock your iPhone first and using a lightening cable to connect it to computer.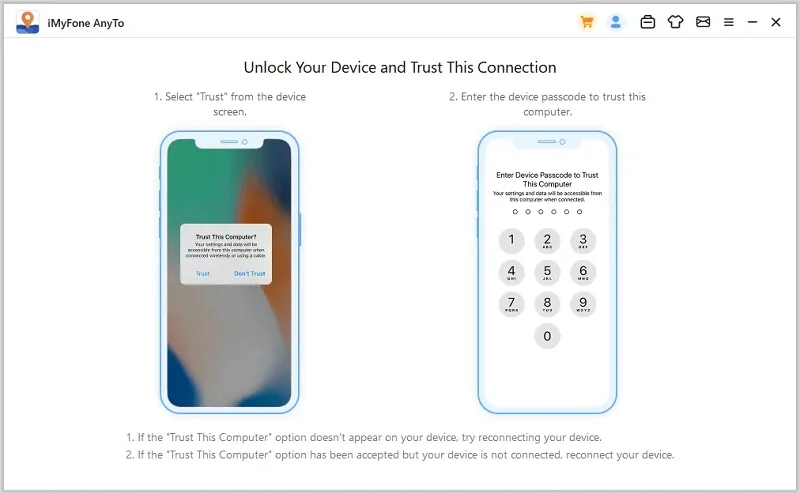 Step 3. When the connection is established, select one fake location on the map and click on "Move".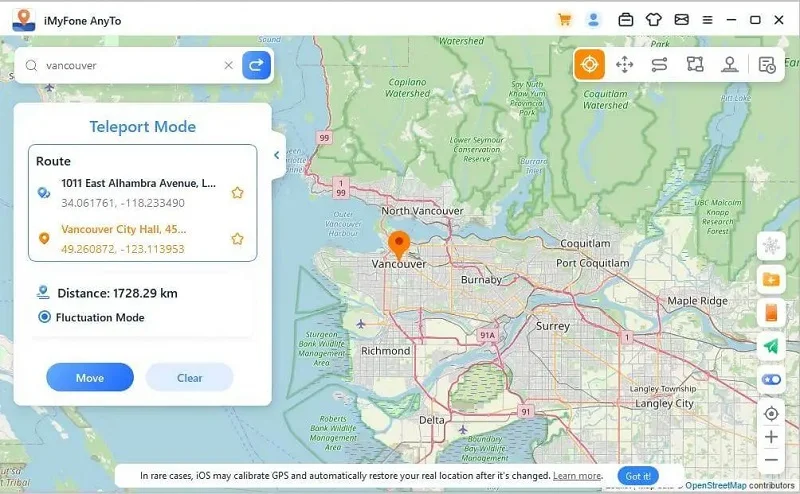 Your real location will be changed immediately.
For Android: Fake GPS Go Location Spoofer
For Android users, one of the most recommended app to set fake location is called Fake GPS Go Location Spoofer. Now, follow the steps below to stop Life360 from tracking:
Search and install Fake GPS Go Location Spoofer from Play Store and turn on "Developer Option" from your device settings.

Set this app as mock location app.

Launch this app and choose a fake location.

Click on "Play" button to proceed.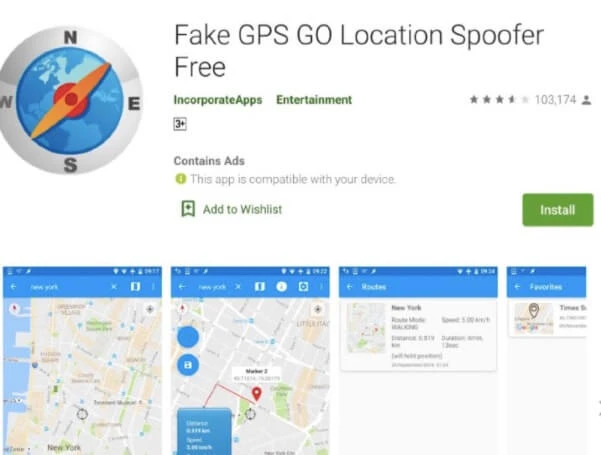 4. Dangers You Should Know after Turning Off Location on Life360
It is an important issue to protect our privacy when it comes to Life360 since these tracking apps will reveal our privacy. However, there are possible dangers you should miss when you choose to turn off location tracking on Life360.
Lack of Supervision
Parents cannot supervise what kids are doing or where they are when kids hide or fake their locations. This will entail a huge risk of being kidnapped or inappropriate activities.
Sneak Out
Most teenagers like to slink away in the evening and get together with their friends. They are at a very serious risk if they stop Life360 location tracking. Parents cannot know where they kids are when kids meet criminals and dangerous people.

Tuesday on Feb 02, 2021, 15:01:48 GMT / Post By Joan J. Mims to Change Location
Joan J. Mims is interested in researching all tips about iPhone, iPad and Android. He loves to share useful ideas with all users.

Home
>
Change Location
>(6 Methods) How to Turn Off Location on Life360 without Anyone Knowing