Tweakbox offers great options for playing the Pokemon Go game, especially for those looking for an advantage over the other players when it comes to catching more valuable Pokemon and rising up the levels fast. It's the go-to solution for many that want to spoof their location in Pokemon Go.
Being a third-party app, though, many may have some reservations about using it. One question that often arises about it is its safety and reliability. So, to help clear up the queries and doubts you may have, we'll examine the Tweakbox Pokemon Go in much detail in this guide to see what it is, its pros and cons, how to download it, and more. So, read on to learn all this.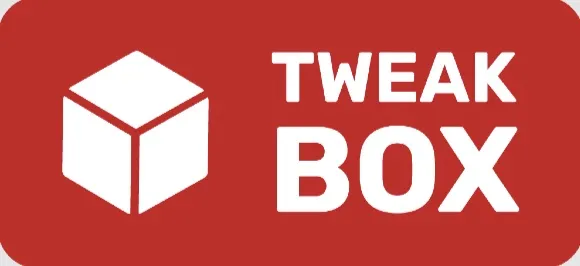 What is Tweakbox?
Tweakbox is generally a third-party app designed to help and allow users to install applications that are otherwise not accessible via the AppStore or Playstore. These apps can only be downloaded on Tweakbox's official web. But, before you get this Tweakbox app itself, let's check its advantages and disadvantages.
Pros:
A simple application that's user-friendly and also improves convenience for users.
The app is regularly updated to enhance its security and also to keep things current and free of malware and bugs.
You can use the Tweakbox app without the need to jailbreak your iOS device.
Cons:
Contains several advertisements that may make the experience of using it less smooth as they can disrupt and irritate the user.
With the pros and cons highlighted, it's clear that the pros outweigh the cons, which leads to the conclusion that it's safe to use the Pokemon Go Tweakbox app to enhance and improve your gaming experience. Keep reading to see how to download the app.
Does iSpoofer Pokémon GO Tweakbox Really Work?
As mentioned earlier, not many users are able to trust the Tweakbox running on their devices for the simple fact that it's a third-party app store. With Apple actively discouraging the installation of any app or service not offered on the App Store, this is quite expected and understandable.
However, despite Tweakbox not being available on App Store, it's a fairly safe solution for installing modified apps, games, and services on your iPhone or other devices.
Updated: We've seen many users reporting experiencing the Tweakbox not verified problem. The cause of this is having iSpoofer installed on your phone using a public certificate which you have to trust first for the app to run.
Basically, you'll get this error in case you've not trusted the certificate yet or the certificate itself could have some issues.
If you've trusted it but still get the error, chances are the certificate is broken or invalid.
In case you had iSpoofer installed from the IPA file yet it still fails to work, it's likely the problem is linked to the latest released version of the Pokemon Go game. If that's so, you'll have to wait for a new iSpoofer update and then reinstall it, or try out other alternative ways.
How Can You Download Tweakbox Pokémon GO
If you're a Pokemon Go fan, then you're probably wondering, does Tweakbox have Pokemon Go? Well, the answer is definitely yes. Pokemon Go is available on Tweakbox plus other applications that you can install and enjoy for free and even without jailbreaking your device. Given how complicated the official guide is, you can follow these simple steps to download Pokemon Go Tweakbox.
On your iPhone's browser, visit Tweakboxofficial.com.
Head down to the Download option and tap it.
Tap on the Download for iOS option once more.
Next, tap Download Tweakbox and then tap Allow.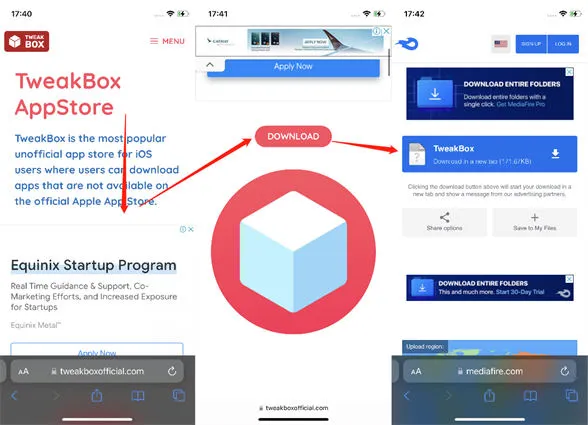 Head to Settings, tap the General menu, and then tap VPN & Device Management.
Now install the Tweakbox Profile.
Finally, launch Tweakbox on your phone's home screen.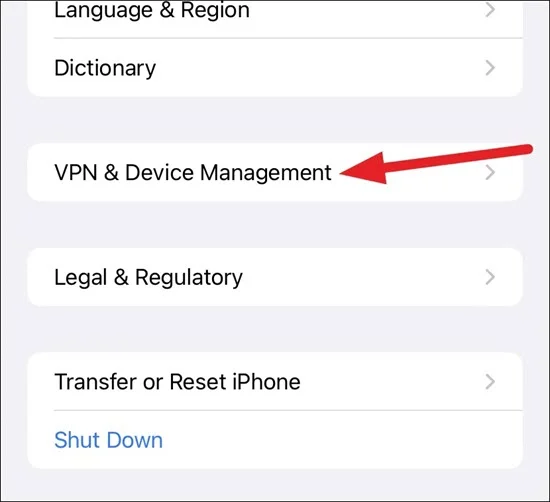 Other Ways to Play Pokemon Go Safely and Easily Without Moving
If you're still reserved about installing Tweakbox Pokemon Go on your computer, a desktop program that's able to spoof your location would be a better option. All you will need to do is get your phone connected to a computer. What we're actually talking about is FoneGeek iOS Location Changer. This Pokemon Go iOS spoofer tool is amongst the best in the market and will allow you to teleport your iPhone anywhere you want in the world or accurately simulate GPS movement within a specified route. All these takes just a single click to do.
Key features of FoneGeek iOS Location Changer:
Change your device's GPS location to anywhere you want in the world.
Simulate GPS movement at a customized speed, either from point to point or along multiple points.
Select the number of times you wish to move along the path you've chosen.
Easily simulate natural GPS movement with the GPS joystick feature.
Supports most iPhone models (even iPhone 14) and iOS versions (even iOS 16).
Here's how to play Pokemon Go with FoneGeek iOS Location Changer without walking;
Install FoneGeek iOS Location Changer onto your computer once you download it.
After installing it, launch the program and click the green "Start" button.
If you wish to simulate the GPS movement between two points, then select the "One-Stop Mode" option (2nd option on the top-right corner of the FoneGeek screen). To select the two points, drop the pin right on the map and click "Move Here".
Now choose the number of times you want to move between these two points and then hit the "Start" button to begin simulating the movement. Select your preferred speed with the slider that's at the bottom.
If you want to simulate the GPS movement along multiple points, choose the "Multi-Stop Mode" option (3rd option). Mark the exact points that will create the route you want on the map. Next, click "Move Here" and choose the number of times you intend to move along that route. Now just hit "Start" to instantly start the movement.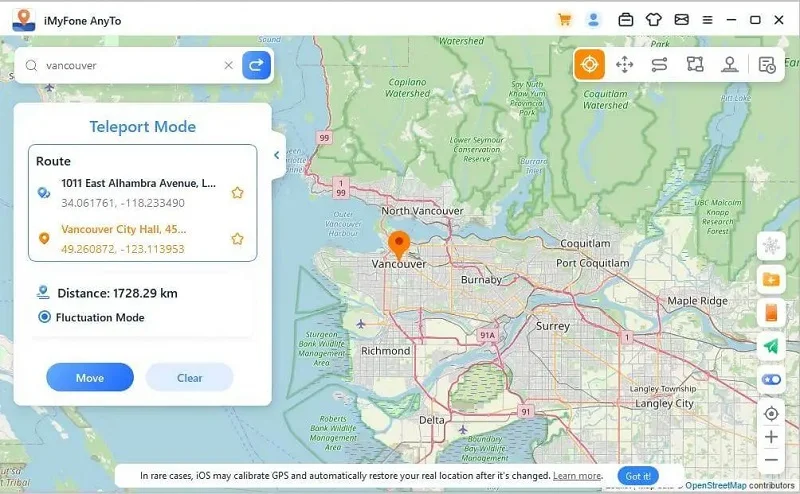 FAQs about iSpoofer
Can iSpoofer Work on Android Devices?
No. The iSpoofer isn't available for Android devices. It's an iOS-only app, so beware of anyone claiming to provide iSpoofer for Android. It's likely to be a fake.
Will I Be Banned for Using iSpoofer iOS?
You can only get banned when you change to a new location, then you immediately take an in-game action. That's why it's usually a good idea you teleport first and then wait at least a few hours before carrying out any action.
Conclusion
Tweakbox Pokemon Go is a good option if you want to enjoy the game and have a little more advantage over other players. You still, though, have to use it in moderation and with care to avoid getting banned. Alternatively, if you have reservations about installing a spoofer on your device and don't want to constantly have to worry about getting banned, then use FoneGeek iOS Location Changer.
It's the best choice as you get the same advantages any spoofer would offer and much more, without running the risk of Niantic detecting that you've spoofed your device's location thereby banning your Pokemon Go account. It's safe, effective, and reliable, plus using to change your location to where you want is pretty easy. So, download it and play your Pokemon Go safely and easily without stepping out of your home and worrying about getting banned.