With the rise of Artificial intelligence (AI), it's now possible to generate your favorite rap artist's voice with just a few clicks. Imagine your favorite artist is rapping the song you have written! This is exactly what the AI rapper voice generator tool can do for you.
Keep reading this article to find out some of the best AI rapper voice generator tools out there.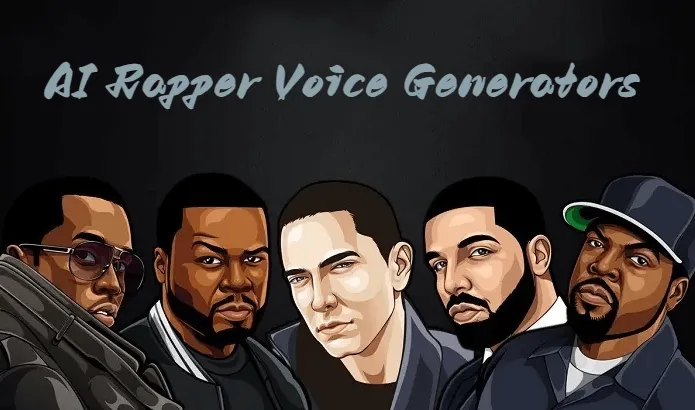 Part 1. Is it Possible to Mimic Rapper Voices by Myself?
Yes, you can produce popular rapper voices with just a few clicks using the ai rapper voice generator tools. There are many tools out there to generate the voices of popular rappers. These tools utilize machine learning and AI to learn and imitate an artist's voice. With the help of these technologies, these tools can provide you with a natural and real-a-like output.
Part 2. AI Voice Generators: How They Work?
The voice generator tools use various technologies to create the perfect output. Typically, they learn about the voice of the artist by analyzing their existing voice sample through machine learning (ML). And, then artificial intelligence analyzes the samples to understand the rhythmic pattern, tone, etc., to mimic the voice of particular artists.
Such a combination of technology helps AI tools to produce lyrics, beats, and voice output, which sound exactly like humans. And the interesting thing is the tools are becoming better every day as they are continuously learning and adapting!
Part 3. The 5 Best Rapper Voice Generators in 2023
Here are some of the best rapper voice generators you can choose:
FoneGeek AI Voice Generator
FoneGeek AI Voice Generator is one of the best voice generator tools out there. The best thing about the tool is it enables you to produce different types of voices from the same app. Whether you want to create voice outputs for professional or fun purpose, FoneGeek AI Voice Generator get you covered.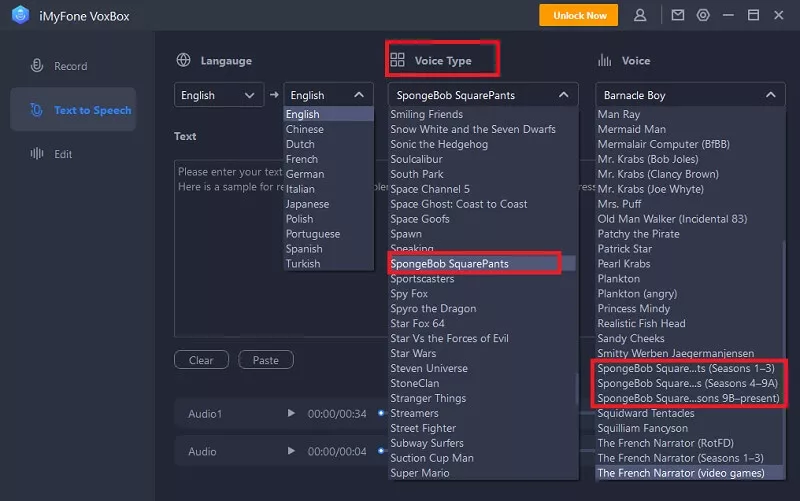 Top features of FoneGeek AI Voice Generator include the following:
Include a massive collection of 3200 voice effects and filters.
It supports more than 46 languages, allowing you to create a voice in your own language.
Include an easy-to-use interface suitable for all types of users.
Features include voice cloning, audio editing, text-to-speech, speech-to-text, and more.
Suitable for various kinds of voiceovers for both business and personal use.
Pros:
Continuously improved to ensure enhanced user experience.
Include thousands of effects and filters to easily find the right one.
Available free version to check out the features.
Straightforward interface, perfect for all variations of users.
Cons:
It's only available as a desktop app.
You must get the paid version for the advanced features.
Typecast.ai
Typecast.ai is another popular voice synthesizer that you can use to generate a rapper's voice. Suitable for various purposes, the app includes a number of features to create different types of voices, including rappers, anime, voiceover, and more.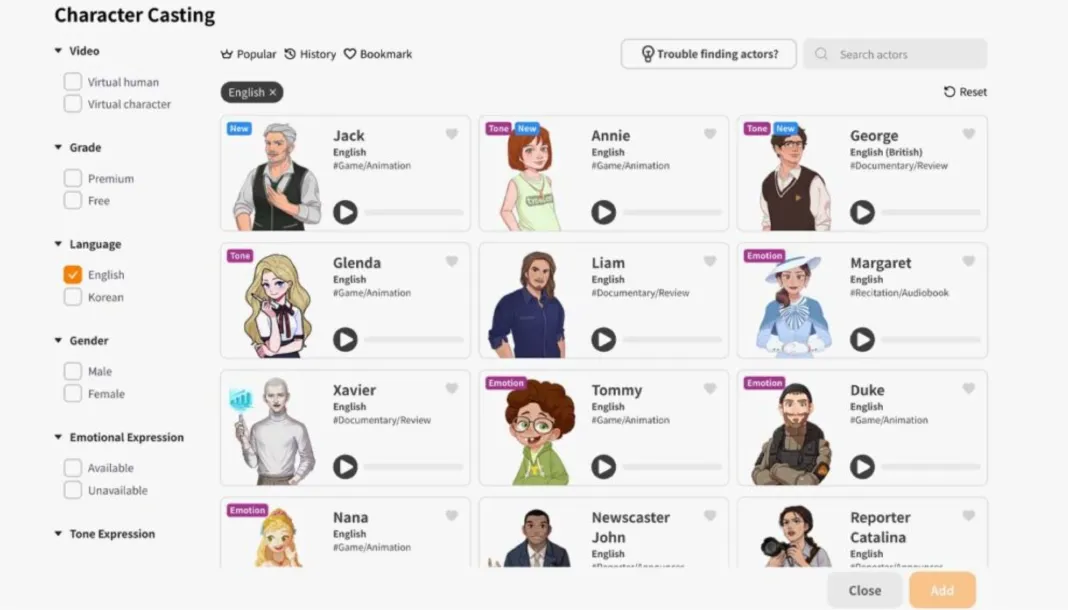 Top features of typecast.ai include the following:
It has more than 120 voices of different types.
Perfect for creating audio for educational, sales, audiobooks, etc., content.
Let you generate voiceovers for text-to-speech videos.
Include voice expression and narratives for a realistic feel.
Available in several languages to create text-to-speech audios.
Pros:
Include a free plan for non-commercial use.
Available for different operating systems.
Very easy to use without any technical expertise.
Allows both video and audio creation.
Cons:
Sometimes voice feels unnatural and generic.
Not many voices compared to other platforms.
Melobytes - Text To Rap Song
Melobytes is one of the best tools that you can use to generate awesome hip-hop songs. It is available in 30 languages and offers many features for rappers, singers, and musicians.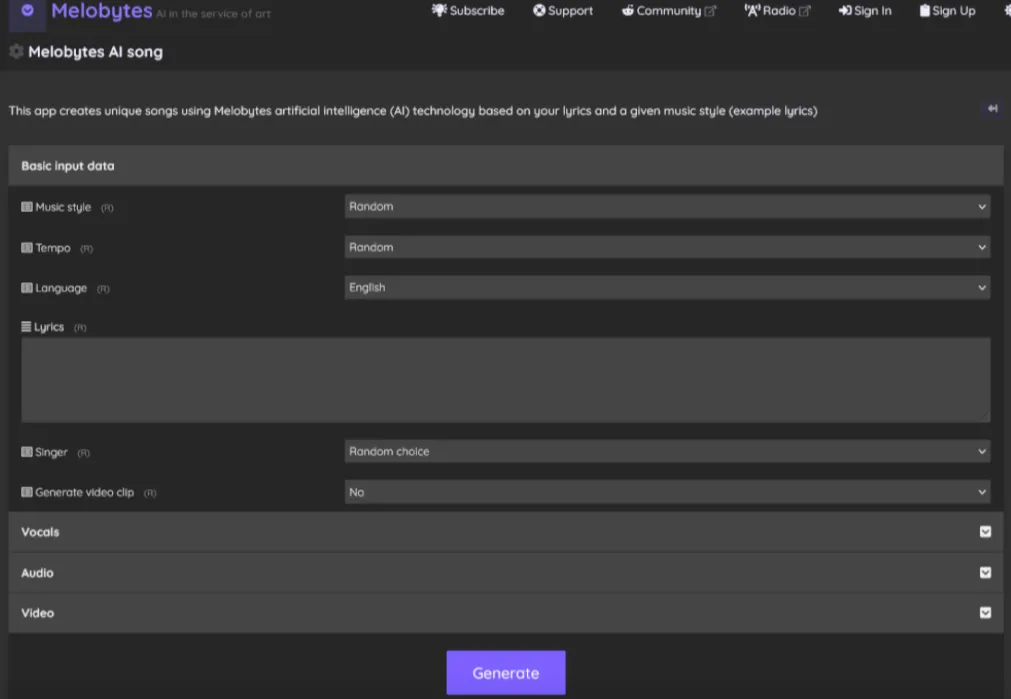 Top features of Melobytes include:
Perfect music or rap voice generation app with multiple voices.
Available in 30+ languages; very easy to use.
It also allows you to create videos along with text-to-speech audio.
All-in-one tool for music enthusiasts and professional audio makers.
Pros:
Offer different varieties of voices, languages, and tones.
Impressively easy to use.
Don't require any download or installation.
A suitable platform for musicians.
Cons:
Too many features may be overwhelming for some users.
You can't use this tool without being connected to the internet.
Murf.ai
Murf.ai enables you to generate human-like voices from the text. Moreover, it allows you to customize or edit your voices to make them better.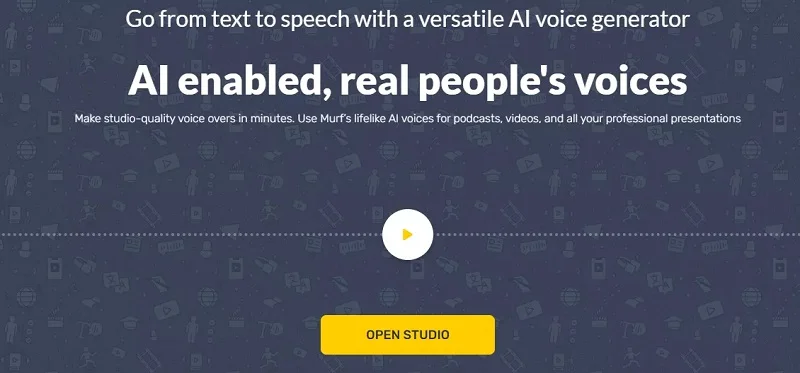 Top features of Murf.ai include:
Available support for 100+ languages and accents.
Feature an intuitive editor to enhance your voice.
Integrates video editors like Adobe Premiere Pro for flexibility.
Offers realistic voice quality on text-to-speech conversion.
Pros:
Free trails to explore the features.
Easy and intuitive interface.
Various human-like voices with multiple languages.
Support customization of voice, volume, and pitch.
Cons:
The paid version can be costly.
You can't use this tool without being connected to the internet.
FakeYou.com
Fakeyou.com is becoming a trendy tool to generate different types of voices as well as to enhance them. It enables you to mimic the voice of your favorite character, which sounds real.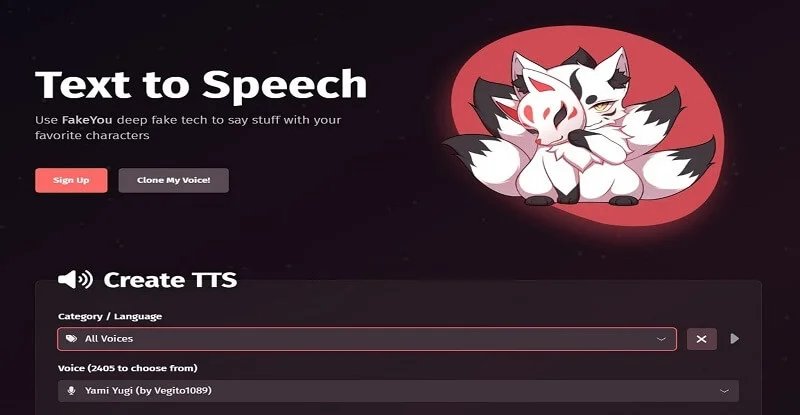 Top features of fakeyou.com include:
Well-designed tool; eliminates the babbling issues for enhanced audio.
Let you add emotion to your audio to make it more realistic.
Has an excellent community with great support.
Pros:
Easy to use with a simple interface.
It has a trial version to explore.
Cons:
The premium version is a bit costly.
Part 4. How to Generate AI Rapper Voice with FoneGeek AI Voice Generator?
Now that you know about the tools, let's explore you to produce the preferred voice with one of the best tools out there FoneGeek AI Voice Generator. Pursue these steps to use this tool:
Download and install the FoneGeek AI Rapper voice generator tool on your Windows pc/Mac.
Start the app and create an account. Then choose "Text to Speech" and then "Change Voice" to find the voice library.
Find the preferred rapper character by searching their name and clicking on the "Use" button.
Now enter the text you want to turn into a rap song. You can also upload a file.
Part 5. Factors to Consider While Choosing an AI Rapper Voice Generator
It's essential to choose the right AI rapper voice generator for the best outcome. Here are the things you should be aware of while choosing an AI rapper voice generator.
Be sure to check the quality and authenticity of the rap generated by the app. Try to choose a platform that can develop high-quality vocals, just like skilled rappers.
The platform should include various customization options so that you can fine-tune the audio to make it more realistic and pleasant to hear.
Look for apps that include various types and styles of rapper voices. That means the vocal library, presets, and styles should be abundant in the app.
It would be great if you could choose a rapper voice app that lets you integrate another program for ease of working. Look for integration like digital audio workstations (DAWs) and more.
Part 6. FAQs About Rapper Voice Generator
Here are some of the commonly asked questions about AI rapper voice generator tools:
Q1. Are Rapper AI Voice Generators tools straightforward to use for novices?
The answer is yes. Most of the time, these apps are designed with ease of use in mind. They include easy to use interface and just require a few clicks to get your desired output.
Q2. Who can take advantage of the rapper voice generator?
These tools can be helpful for various upcoming rappers, content creators, podcasters, and more. They can use these tools to produce better-quality materials.
Q3. Can I create a different version of the voice with a rapper voice generator?
Yes, it is possible to create multiple versions of a voice using these rapper voice generators. You can do this by choosing different effects and using the editing options on the platform.
Conclusion
The ai rapper voice generator tools are a great way to make natural-sounding audio that can be used for various purposes. In the above, we discussed about FoneGeek AI Voice Generator as well as other tools. So why wait? Go ahead, pick the one that fits your interest, and try out what they have to offer!