It's over two decades now since South Park was released and the show still boasts millions of fans around the globe. One of its hallmarks has been the distinct voices of all its characters. Behind these voices, though, is a group of talented South Park voice actors whose exemplary delivery is what has made the show so iconic.
In this post, we'll look at some of these South Park voice actors and one of the show's iconic characters known as Mr. Mackey, including the voice actor behind his unique voice. We'll also show you how to change your voice to sound exactly like that of South Park Mr. Mackey using a voice generator. Let's jump in right away.
Who is South Park, Mr Mackey?
We're first introduced to Mr. Mackey Jr.'s character in the first season of South Park where he debuted in one of the episodes known as "Mr. Hankey, the Christmas Poo." At South Park Elementary, Mackey serves as the school counselor and also doubles up as the public health representative on the town council.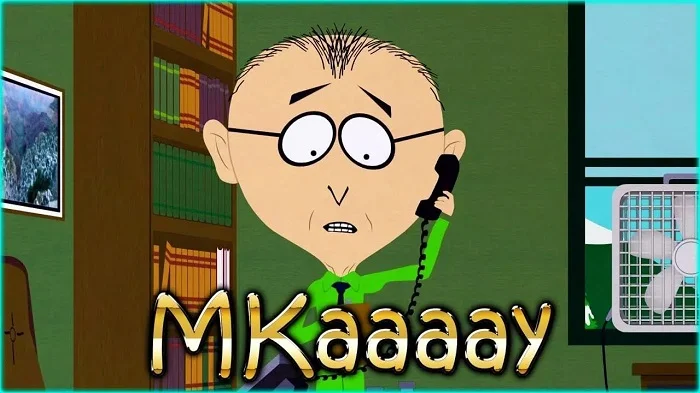 The South Park voice actor behind his distinct voice is Trey Parker. With regards to appearance, it's hard to miss Mr. Mackey due to his overly huge balloon-like head and typical teacher's dress code. He sports a green dress shirt that's complemented by a navy tie and royal blue trousers complemented by blue leather boots.
Mackey is also well renowned for his flair for singing and the way he ends many of his statements with his signature word "m'kay." One of the grownups in South Park that shows a bit of common sense and composure too is definitely Mackey. There are several occasions in the show where he has instructed students in South Park elementary school in sex education together with Ms. Choksondik.
Who is South Park Mr Mackey Voice Actor Now?
As we've mentioned earlier, the voice actor behind South Park Mr. Mackey's voice is Trey Parker. He's still the current voice actor for Mackey. Trey Parker work as the series co-creator and also as a voice actor has contributed immensely in propelling South Park to the level of other top iconic animated TV series in the world, like The Simpson.
Other distinct and memorable character voices brought to life throughout the years by the rest of South Park voice actors have also helped in making the show the success. Parker's exemplary delivery of Mr. Mackey's unique voice which is well recognized for the frequent throat-clearing and use of "m'kay" is just but one perfect example.
More Info About South Park Voice Actors
South Park's characters are known for their distinct voices, but not many people know the voice actors responsible for these voices. So, let's learn a bit about some of the key voice actors.
Trey Parker
Trey Parker is known for voicing South Park Mr. Mackey, but he's also a co-creator of the show. He has really carried the bulk of the show's responsibilities because he wrote and produce most of the episodes. Moreover, besides voicing Mr. Mackey, he has also voiced over 20 other South Parks roles, including Kevin McCormick, Starvin' Marvin, and Eric.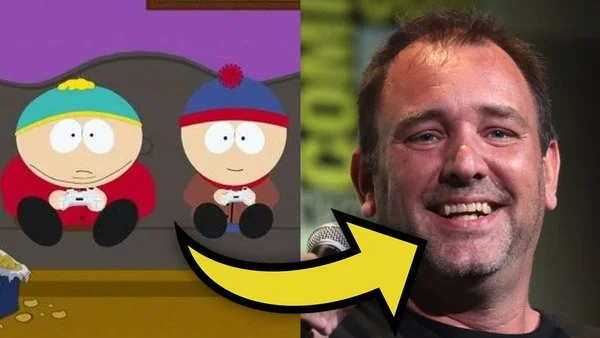 Matt Stone
Matt Stone has also carried much of the effort of South Park because he is the other co-creator and like Parker, he has voiced different characters on the show. He is the voice actor for characters like Butters Stotch, Kenny McCormick, and Kyle Broflovski.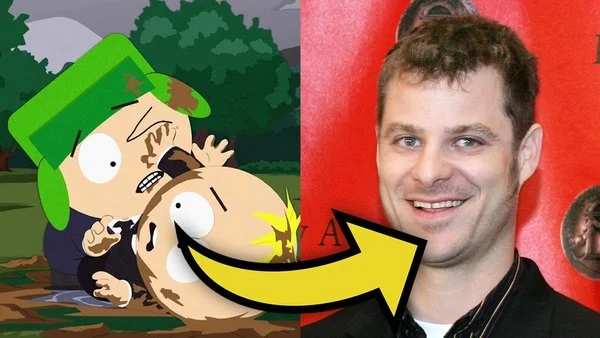 Isaac Hayes
The Chef character was no doubt a fan favorite up until his role ended in 2006. The voice actor behind his smooth and soulful voice is none other than Isaac Hayes. From the Chef's songs to his dialogue, Hayes' perfect voicing skills really made the Chef's performance iconic and memorable to date.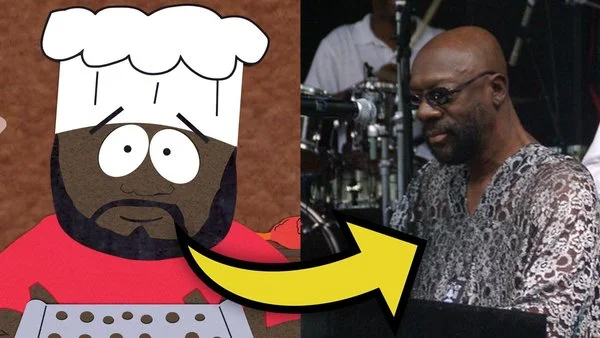 Mona Marshall
Mona Marshall made her debut as a South Park voice actor in 2000. She voiced several characters such as Linda Stotch, Bebe Stevens, and Sheila Broflovski. Marshall's talent and voice acting skills are quite evident in the way she managed to instill in each of her characters a unique personality that made them stand out.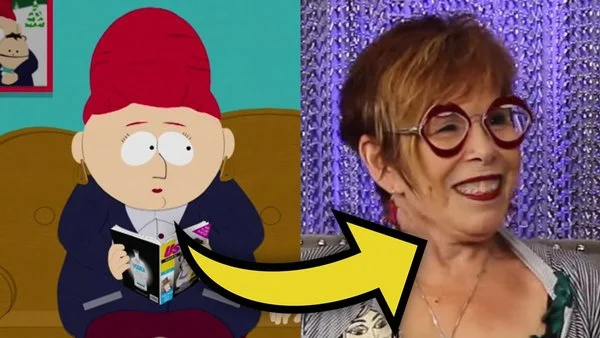 April Stewart
April Stewart joined the talented South Park voice cast in 2003 and ever since then, she has made her mark on the show. She has an impressive ability to bring out different voices and accents, a skill which has seen her voice various characters on South Park like Liane Cartman, Sharon Marsh, and Wendy Testaburger.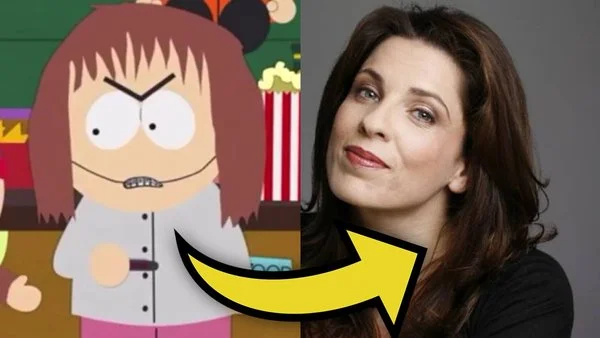 Make Your Voice Sound Like Mr. Mackey from South Park
Now that you know the main South Park voice actors, there could be one character on the show that you're fond of and would want to sound like, probably Mr. Mackey. You can easily do that with the help of a South Park Mr. Mackey voice generator. FoneGeek Voice Generator is one such tool that can help you. It uses advanced voice-changing technology that effectively modifies your voice and makes it sound like Mr. Mackey. The voice is as authentic as Mr. Mackey's original voice.
This fantastic tool also offers a reliable South Park text to speech generator. You can use it to convert your text/script into Mr. Mackey's voice for work or making fun digital content. There are as well around 22 different languages that this South Park text to speech generator offers, which you can use to turn your text in and to expand your linguistic skills too.
Key features of FoneGeek Voice Generator
You get access to over 3,200 sounds and voiceovers.
Convert audio files to Mr. Mackey's voice or text to speech in Mr. Mackey's voice.
Edit the audio files with Mr. Mackey's voice to match your social media content.
Friendly interface that's easy to use.
How to sound like South Park Mr. Mackey using FoneGeek
Get FoneGeek Voice Generator from its official site and install it. Launch the software and choose the Text-to-Speech mode.
Choose the voice you want - South Park Mr. Mackey's voice in this case. Go to the text box and paste or write what you want Mr. Mackey to say.
Adjust Mr. Mackey's voice and save the audio in the format you want. That's all.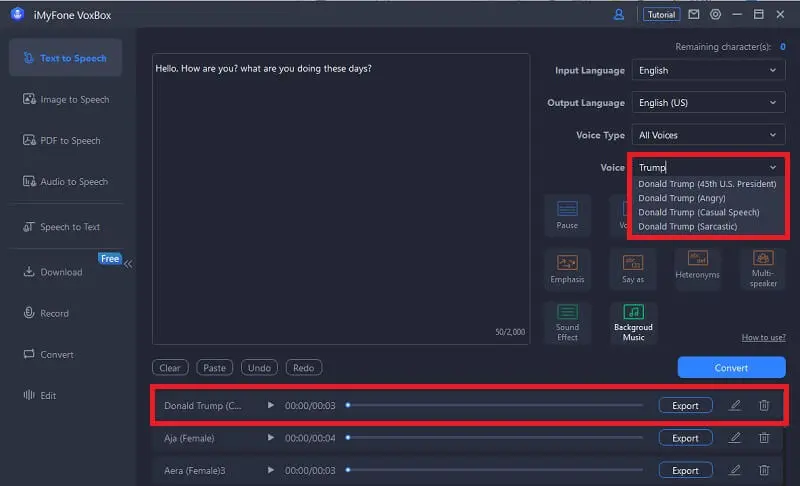 More FAQs about South Park Voices
Have South Park voice actors been changed?
There haven't been any changes in the voices of South Park's main characters since the series was first released. Trey Parker and his other co-creator, Matt Stone have been the main voice actors throughout. They have voiced most of the characters like Kenny, Kyle, Stan, and Cartman. There's also a team of talented South Park voice actors, though, that voiced some of the minor characters as well as guest stars.
Was Mr. Mackey's voice actor changed?
Well, Mr. Mackey has indeed had a voice change. However, it's not clear whether or not this new Mr. Mackey voice alteration will last since there are no new episodes released since South Park season 26 ended in March.
However, the new voice has attracted negative feedback and backlash from fans, so probably it may not be around for long. It's possible that the change is a missed edit because Mr. Mackey's appearance has been very brief in the latest episodes.
How can I get the voice of Mr. Mackey?
It's easy to change your voice and have it sound like Mr. Mackey's voice with the help of a South Park text to speech generator. FoneGeek Voice Generator is a perfect option that can do that for you. Get it to make Mr. Mackey's voice now.
Conclusion
The South Park voice actors are without a doubt the reason behind the success of this great show. There seems to be a slight change in the voice of Mr. Macky, though, in the latest South Park seasons. However, you can still get his authentic voice on FoneGeek Voice Generator and use it for your project whether it's work or just making funny audios and videos. It's the best South Park text to speech tool out there and you can as well use it to do real-time voiceover. So, get it and try it out.