It's been 5 months since Apple has launched 3 models of iPhone 11 in September 2019. According to media reports, Apple claim that iPhone 12 is coming. However, it has not been officially confirmed by them.
Users' curiosity about the iPhone 12 is so high that rumors about the new model of iPhone have emerged.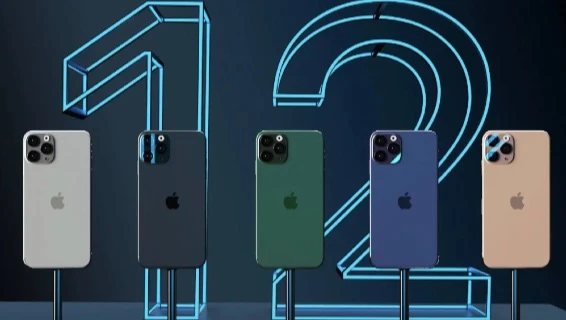 1. Apple May Launch 5 New Models in This Year
Lexy Savvides, senior editor at tech website CNET, posted last December that "Morgan Chase analyst - Samik Chatterjee reported that Apple would release four new models of iPhone 12' in the fall of 2020: one with a 5.4-inch screen, two with a 6.1-inch screen and one with a 6.7-inch screen. And the screens on the 4 iPhone 12 model will be in OLED display."
2. iPhone 11 and iPhone 12 May Look Similar
Apple usually adjusts the new iPhones design to give the product an updated look every other year, which is to large extent make its users contented. However, it is reported by the Japanese media outlet - Mac Otakara that the iPhone 12 and iPhone 11 look similar. And the only difference is likely to be a slight change in the curvature of the iPhone 12's edge.
3. The Screen Size May Be Adjusted
One of the persistent rumors about the upcoming new iPhone is that Apple may adjust the screen size. It is expected that the screen size of one of the iPhone 12 series may be 5.4 inches (Currently, iPhone 11 has the smallest screen at 5.8 inches). Also, the iPhone 12 Pro Max screen may reach 6.7 inches. By comparison, the iPhone 11 Pro Max has a 6.5-inch screen.
There is also the speculation that the iPhone 12 will feature a display with a 120Hz refresh rate. Most devices come with the display with 60Hz refresh rate, but there are also devices with displays that have a refresh rate higher than that, such as the OnePlus 7T and OnePlus 7 Pro from One Plus, which have a 90Hz refresh rate.
4. The Color of iPhone 12 Pro May Be Dark Blue
The color of the best seller of iPhone 11 Pro and 11 Pro Max launched in 2019 is Midnight Green. According to developer forum - XDA Developer, the color of Apple's iPhone 12 Pro could be another new colorway - dark blue. This color may be in line with the trends of this year's consumers' favorites color. Previously, Pantone, the world-renowned authority on colour development and research, has announced that the color of the year for 2020 is the elegant "classic blue". In addition, technology company Shutterstock has also included "phantom blue" in its predictions of 2020 color.
5. iPhone 12 May Include 5G Connectivity
There are rumours that iPhone 12 will feature 5G connectivity. It is estimated by Apple's analyst - Ming-Hoe Kuo that Apple would launch 3 versions of 5G iPhone. In addition, the well-known US business magazine - Fast Company reported that Apple's 2020 version of the iPhone will likely to use its own proprietary 5G antenna.