Do you often require to deal with PDF documents? If so, you will need a decent PDF toolkit that can help you do things like creating, editing, and converting PDF files.
There are plenty of PDF editing tools available online, but not all these are worth it. In this guide, we will introduce you to PDF2Go, one of the popular PDF toolkits. Keep reading to learn more about this tool!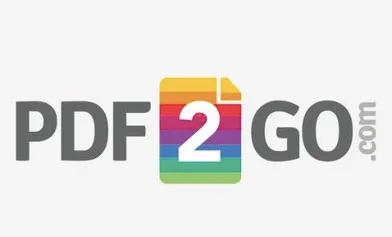 Part 1. What Is PDF2go?
As the name suggests, PDF2Go is a PDF editor and converter tool. Although being a web-app or online tool, it arrives with an excellent array of features. You can easily create, edit, unlock, repair, protect, convert, or split any PDF file using this software.
One of the unique features of the PDF editor is that it enables you to convert PDF files to excel spreadsheets easily. Even in the standalone PDF editing software, you will not find this unique feature.
It also supports a wide variety of formats apart from PDF. Some of these include Docx, epub, txt, JPG, Gif, RTF, PPT, SVG, etc. Keep reading the article to find out more about the PDF editor.
Part 2. Key Features of PDF2Go
As we said earlier, the PDF editor arrives with numerous features. Some of these are as follows:
Several Options to Convert PDF
PDF2Go enables you to convert your PDF to various formats easily. Moreover, you can also convert PDFs to and from other formats. Such as, you can convert from PDF to Text, Text to PDF, PDF to PowerPoint, PowerPoint to PDF, etc. Basically, you can convert between all the supported formats to/from PDF.
User-Friendly Design
The PDF editor is very easy to use, even if you have never used a PDF editor before. Using this tool, you can easily edit, protect, merge, unlock, delete, sort, rotate, compress, and repair PDF files. All you require to do is the right tool for your preferred task and then upload the PDF. The app will complete the task within seconds.
Fully Secure
Editing your PDF files online always comes with the risk of getting your file exploited by others. Many people tend not to use these tools because of this reason. However, PDF2Go is different. As per the website, it never saves or backups your files. Moreover, any files you upload to their website will get deleted within 24 hours.
These are just a few of the features of the PDF2Go editor. There are plenty of other tools to make things easier for you.
More Features
Let's know about the PDF2Go in a bit more detail:
Add Permission to PDFs: Disallow unauthorized individuals from viewing, printing, or copying your PDFs by setting up a password.
Unlock PDFs: You can also remove password protection from any PDF files using the tool without requiring any password.
Rotate PDF Files: Sometimes, the pages in the PDFs are not properly oriented, which makes them hard to read. PDF2Go lets you rotate PDF files as needed.
Remove and Rearrange Pages: You can also sort the pages in your PDF files as well as delete them using the tool.
Optimize PDF for Web: PDF2Go also enables you to optimize PDF files for web pages before uploading. This makes it convenient and comfortable to view PDF files without downloading them locally.
Merge and Split PDFs: Do you want to divide a PDF file or combine multiple PDFs into One? You can do them all with PDF2Go.
Fix PDF: You can also fix a PDF file that is broken or corrupted using this robust toolset.
Make Searchable PDFs: You can also turn a PDF document searchable using the PDF2Go.
Edit PDF Page Size: PDF2Go allows you to change the size of the pages in the PDF. It even allows you to utilize a personalized size.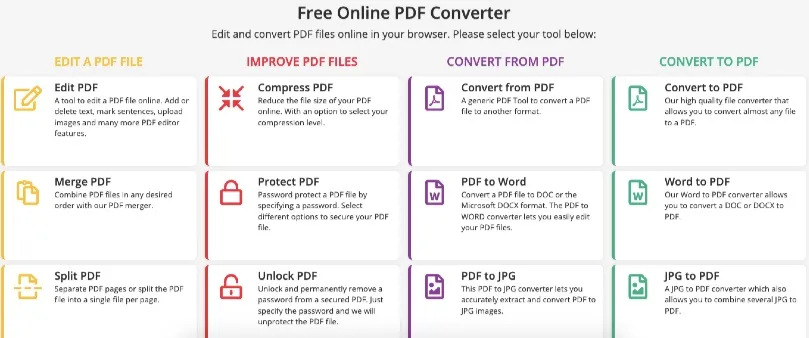 Part 3. Pros & Cons of PDF2Go
Pros:
Easy to use and fast.
Batch process your files.
Import files in Cloud services.
Fully secured with SSL.
Easy compression of PDF files.
Work on PDFs from URLs.
Cons:
Limitation of file size.
A lot of ads.
Don't allow you to add an e-sign.
Part 4. Pricing of PDF2Go
Currently, PDF2Go offers three packages: Unregistered Free, Registered Free, and the Premium package. As the name recommends, there are fewer and limited features in the first two packages, while the Premium package offers you the most features. It costs $6.0 per month and $48 per year.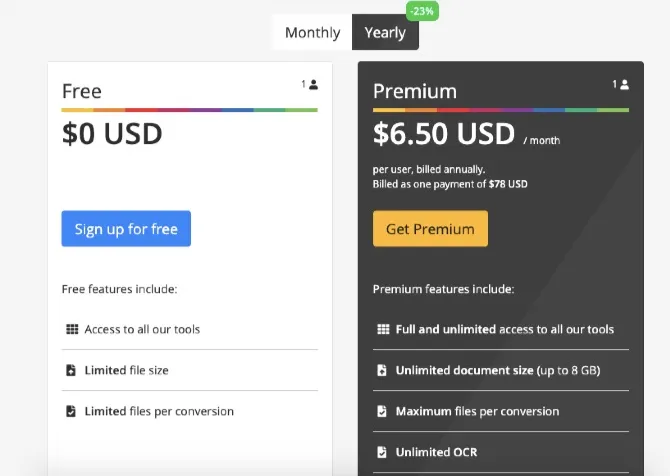 Part 5. Is PDF2Go Safe to Use?
As PDF2Go is an online tool, you might be wondering if it is safe to upload your PDF files on this website. Especially if you are working with confidential documents, you will want to be very aware of this. The good news is the tool is pretty safe. It is equipped with an automated converting process. That means site administrators don't even get the chance to look at your file.
Furthermore, the documents uploaded get deleted within 24 hours of upload. The site doesn't take any backup of your files. As per their policy, the users have full ownership of the files. So, we can say that PDF2Go is fully safe and trustworthy.
Part 6. Best Alternative to PDF2Go
If you are not okay with the PDF2Go, the FoneGeek PDF Editor can be one of the best alternatives. It arrives with an amazing variety of features, making it extremely easy and effective to deal with all of your PDF editing works. You can view, create, convert, compress, edit, split, unlock, secure, sign, and a lot of other things with the FoneGeek PDF Editor.
Effectively manage your PDF documents with 30+ editing tools.
Edit PDF like a word file with an easy-to-use interface.
Convert files to various formats to/from PDF.
Create, edit, and save files in OCR editable PDF format.
Add media, images, links, e-sign, bates number, watermark, etc.
Secure your PDF with a password to assure confidentiality.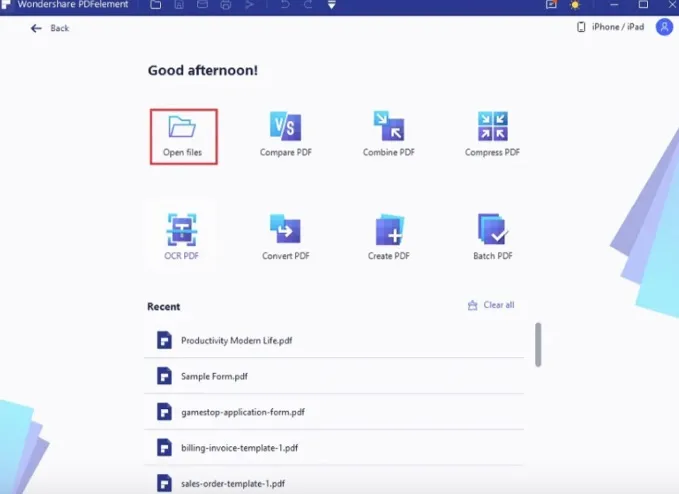 Conclusion
The PDF2Go is a great tool, but it lacks some features such as adding watermarks or e-signing PDFs. Moreover, it also shows a lot of advertisements in the free version. Those factors can be a dealbreaker even though it has some fantastic features. The FoneGeek PDF Editor will be a great option if you want something more advanced and helpful.
The FoneGeek PDF Editor not only arrives with almost all the features offered by PDF2Go; it also shines in where PDF2Go lacks. You will find this tool very beneficial and effective.