Bought a new iPhone and wanted to sell the old one? The first step you usually do is to factory restore the phone and then sell it/ hand it over to someone else.
But if you don't deal with your iCloud ID properly during the factory reset, iOS takes a precautionary step and locks your account. And to remove the lock is a hassle that will tire you to a whole other level!
What to do when you have this problem? You have to place your bets on in box v4.8.0 iCloud remover. This tool will help you remove the iCloud account. However, you have to keep your eyes open for the fale download links and non-functional removal tools.
To avoid such problems, you can read this complete article and get the "truthful deets" about this useful software tool. Read on to know more!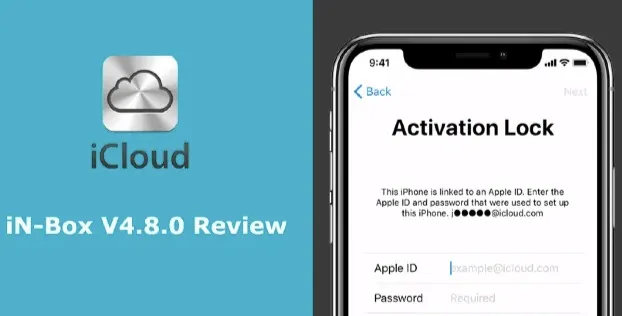 Part 1. How In-Box v4.8.0 iCloud Remover Works
It is fairly easy to understand the functioning of in box v4 8.0 iCloud remover. Every Apple device comes with an in-built security chip. When you create an iCloud account on the device, this chip will automatically sync with the Apple security servers. Improperly removing an iCloud account will pave the way for a quick account lock.
The inbox v4 8.0 iCloud remover will disable the Find My device functions on the phone and remove the iCloud activation lock.
Part 2. Full Review of In-Box v4.8.0
1. What is In-Box v4.8.0 iCloud Remover
inbox v4.8.0 iCloud remover is a tool that is designed for every iOS device and is used to activate your iCloud in case it gets locked. The IN-Box team took special care to create a smooth and unhindered unlock experience for everyone. You don't need your email or password for logging in again. Let us see more features of this useful tool.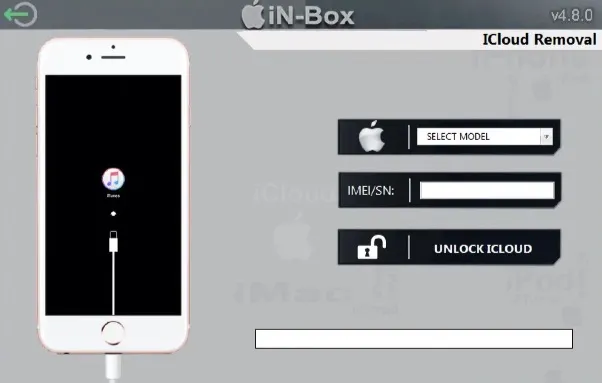 2. Pros and Cons of iN-Box V4.8.0
Here's why you need to opt for this expert IN-Box tool:
Recovery mode flashes the device from the bootloader and inbox v4.8.0 iCloud remover lets you boot the device in the recovery mode.
If you forgot your old credentials, you can completely delete that old account.
The In-box developers are always available to assist with your future issues as well.
It works for all iOS devices, not just iPhone.
You can install the program on all Windows versions and proceed with the steps.
Cons
There are always two sides to a coin. Here's how inbox v4 8.0 iCloud remover can pose to be less than expected.
Finding the official download link for this program can be difficult.
There are several fakes on the internet. Finding the official/relevant link is a task.
Wrong download = Malware and Viruses.
You will come across several bad links and surveys on your search for the official link.
Why all these problems? - There is no official website for the tool!
3. Performance – Does It Work?
To provide you with an authentic answer, we tested this tool on iPhone X, iPhone 8, iPhone 6, and the iPhone 5S. We tried to download the in-box V4.80 several times and we've met with hurdles each time.
After a lot of struggle, we were able to install it on the computer. Also, not all phones unlocked after we ran the tool. Even if it did, we had to have a lot of patience and try multiple times. In our honest opinion, the tool shows moderate performance.
4. How to Free Download iN-Box V4.8.0 iCloud Remover
This is a very troublesome process as there is no official website for the tool. You have to search in different places, face surveys, fake clickbaits and more.
After a lot of research, we found that the best way to initiate the download is to rely on some blogs. The Tech-experts and Tech-enthusiasts have blogs that have legitimate links. They are the only option we have.
5. How Does iN-Box V4.8.0 Work?
You can start thinking about this question once you safely download the program into your iOS device/ Windows PC. After that, it is pretty much easy.
Install and start the program on your PC. Connect the iPhone that needs the unlock. Enter your phone model, IMEI number and click on "Unlock iCloud".
6. User Reviews for iN-Box V4.8.0
You cannot find a dedicated space that gives a proper testimonial account of how this program tool works. Since there is no website, there are no reviews either.
Several bloggers have described the tool and there were mixed opinions about the same. However, from what we have heard from individual users, none of them found the tool to be extraordinary.
7. FAQs about iN-Box iPhone iCloud Remover
Q1. Can I download the tool from third-party websites?
You have to be extra careful because of the malware that keeps bouncing around on the net. Some trusted places are - perfactapks, xdarom and individual blogs.
Q2. How are the reviews from other users?
The response received is a mix of negative and positive. We feel you must experience it on your own to frame your personal opinion.
Q3. Can you send us the link for the inbox v4 8.0 iCloud remover?
Unfortunately, No. We don't have the team or expertise to send the link to so many of you.
8. Best Alternative Tool of iN-Box V4.8.0 iCloud Remover
Now that we know in-box is not a reliable option and most of the users reported that it doesn't work, we will look at a better alternative. We suggest FoneGeek iPhone Passcode Unlocker. This program tool is similar to in-Box but has a valid website and strong customer testimonials. The beneficial features include:
You can unlock device without the original owner of the iPhone.
The iCloud will be unlocked without jailbreak within three steps.
It turns off the Find my device setting and two-factor authentication will be evaded.
Supports most of the iPhone models and iOS versions, even the latest iPhone 15 and iOS 17.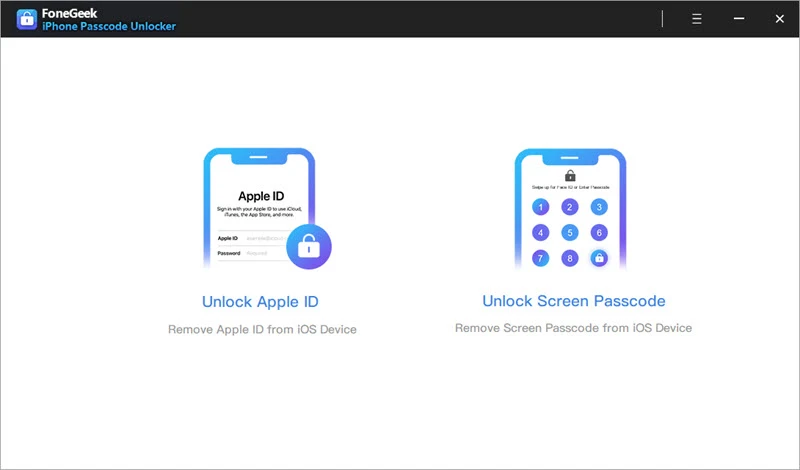 Conclusion
It is a huge disappointment when you get your hands on a new iPhone/renewed iPhone and the iCloud refuses to budge. The best Program tool will help in quick unlock and assistance in any future problems. This article contains all the information about the program tools and their performance. Make your choice wisely.