With the Apple TV Remote, you can control your Apple TV from the comfort of your couch without necessarily fiddling with the Apple TV itself. Sometimes, despite the advanced technology that goes into producing this remote, it stops working properly.
This could be due to a lot of issues and you, as the owner have to stay on top of those issues and have your Apple TV remote fixed as soon as possible. Check out the procedures below to know how to fix the problem of Apple TV remote not working.
Common Errors on "Apple TV Not Responding to Remote"
If your Apple TV remote stopped working, it could be due to a lot of factors and these factors can be the cause of different types of errors when trying to control your Apple TV with its remote. Some of the common error reports are listed below.
The buttons on Apple TV remote are not responding at all.
The touchpad on Apple TV remote is not responding at all.
Apple TV remote is refusing to scroll.
Apple TV remote not responding after replacing the battery.
Whichever of these that you may be experiencing, the solutions discussed below can help you fix them.
Apple TV Remote Not Working Fix
1. Common Fixes for the Issue of Apple TV Not Responding to Remote
Here is a list of common solutions that most Apple TV users tried to be useful to fix this remote issue.
Check to ensure if your Apple TV and your iOS device are connected to the same Wi-Fi network.
Restart your iOS device.
Close the app, relaunch the app and try again. If your iOS device has a Home Button, press it twice and if it does not, swipe up on the screen and pause. Go to the Apple TV remote App and swipe down. Relaunch the app.
Restart your Apple TV by navigating to Settings and then System; click on restart (if you have a responsive remote). But since the Apple TV remote app is not working, restart your Apple TV by unplugging it from the power outlet and plugging it back in after a few seconds.
You should also ensure that your iOS device has the latest version of iOS.
Turn your Apple TV on using its remote. Navigate to Settings; then click on General and then Remote. Unpair the remote and pair it again.
The problem may be with your connection. Turn off your Wi-Fi router and turn it back on.
Turn on airplane mode on your iOS device and turn it back off after a few seconds.
These steps should fix your Apple TV remote app not responding to Apple TV. If this method does not work, try out the methods below.
2. Empty Battery (Discharged)
This is in fact, the first thing to check when you notice your Apple TV is not responding to the remote. The battery may have run out of power. So, what you should do is to charge the remote with a Lighting USB cable. Ensure that you charge it with a wall charger and not through a computer.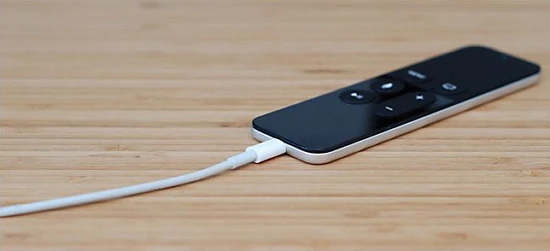 3. Obstacles Blocking Remote
Sometimes your Apple TV may not be responding to the remote because there is an obstacle in between the remote and the Apple TV. This obstacle may be blocking the Infrared-Ray Sensor's line of sight. Check and clear all obstacles that may be in the way so that your Apple TV can respond to the remote.
4. Unpair and Pair it Again
This is one trick that can help you fix the problem of Apple TV not responding to the remote. Press the "Menu" button and "Left" button simultaneously, and hold. When a cloud-like icon displays on the screen, it means that your remote is not paired.
To pair the remote, press the "Menu" and "Right" button at the same time and hold for some time. The remote will automatically pair with the TV.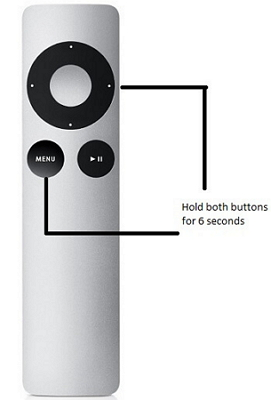 5. The Best Choice to Fix Apple TV Issue
There is an efficient tool that you can use to fix your Apple TV not responding to remote. This tool is known as FoneGeek iOS System Recovery. It is capable of fixing various iOS issues, and any problem that you may encounter with your Apple TV can also be solved with this iOS System Recovery. An even better thing about the software is that it can fix iOS problems without loss of data, and it has a 100 percent success rate. You only have to select the "Standard Mode from the main menu interface of the tool. With standard mode, you can solve most issues without losing the data on your iOS device. Check out the steps to use this tool below.
Step 1. Launch this iOS System Recovery and select "iOS System Recovery" from the main menu screen.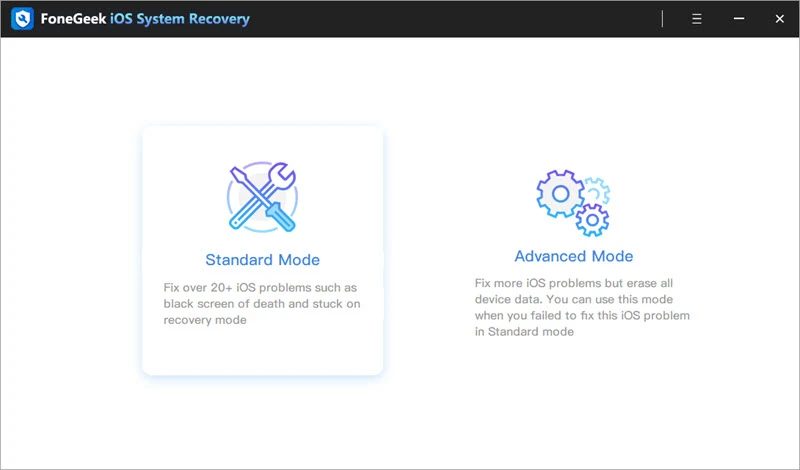 Step 2. Connect your Apple TV to your Windows PC or MacBook and click on "Next."
Step 3. iOS System Recovery will detect your Apple TV and show you the different firmware versions available for your Apple TV model. Choose the most suitable one and click on "Repair."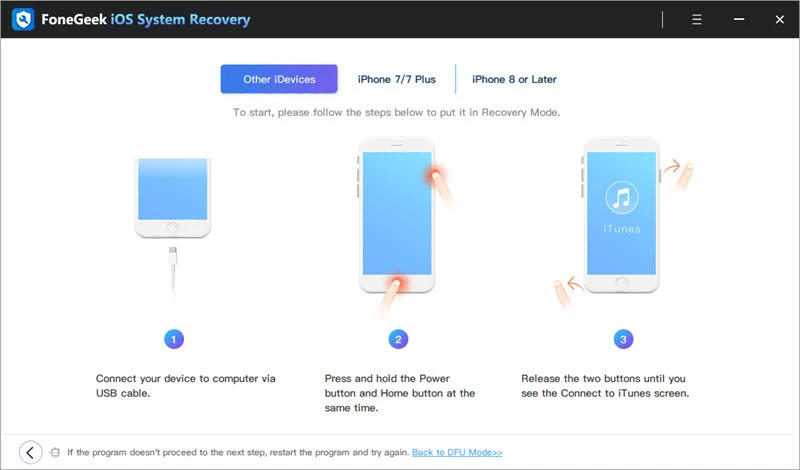 Step 5. Confirm that the software and firmware match. Click on "Repair" to begin fixing your Apple TV. Keep your Apple TV plugged throughout the process to avoid running into problems or issues of bricking.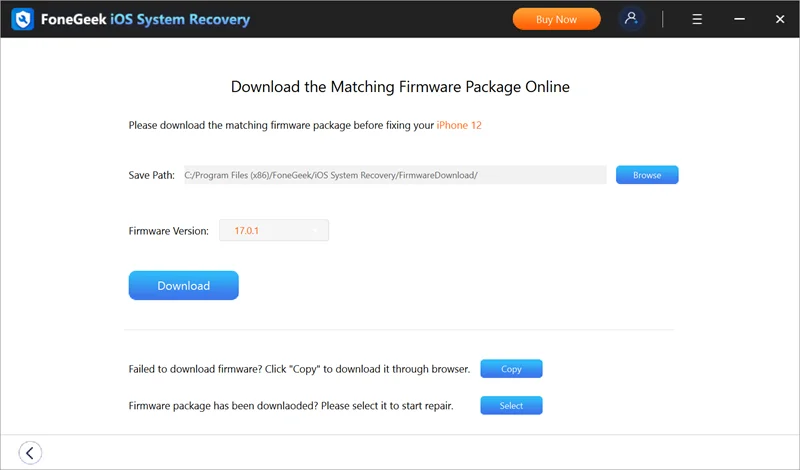 Step 6. Check if your Apple TV will respond to remote once the process is complete.
6. Use iPhone or iPad as a Remote for Your Apple TV
Step 1. Make sure that home sharing is set up on your iPhone or iPad and that your Apple TV and iPhone/iPad are on the same Wi-Fi network.
Step 2. Download the Remote App to your iPhone/iPad and connect your device to your Wi-Fi network.
Step 3. Switch your Apple TV on and navigate to "Settings." Select "General" and go to "Remotes." Click on "Remote App."
Step 4. When asked, input the Apple ID and Password that you use for your Home Sharing.
Step 5. Launch the Remote App on your iPhone/iPad and in the Settings menu, tap "Apple TV."
Step 6. Give the app some time to pair with your Apple TV. When the pairing process is complete, you will be able to control your Apple TV with your iPad/iPhone.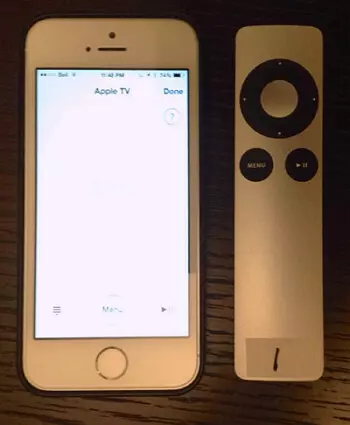 Conclusion
These methods have helped many users fix the problem of their Apple TV remote not working. We hope that one of them will solve this problem for you and we hope it would be FoneGeek iOS System Recovery. For a more guaranteed result, get your copy of the iOS System Recovery today and fix any iOS or TVOS problem that you may be experiencing.