The volume buttons on iPhone/iPad are supposed to make adjusting the volume easy. That's why it can be quite frustrating when they are not working because they are stuck or simply not responding. It's the sort of thing that really hurts the user experience as you have to go through unnecessary stress just to raise or lower your iPhone's volume.
However, it doesn't have to be that way. If you've noticed your iPhone volume button not working, there are several handy tricks that can help you fix it and have it working as normal again. We'll go through these fixes herein so that you can try them out. First, though, let's find out what really causes this issue.
Why Is My Volume Button Not Working on My iPhone?
Hardware failure is usually the main culprit when you find the volume button on iPhone not working or it's unresponsive. However, before you decide to head to a service center right away, it's possible that the cause could be something else altogether. It could be a software bug, an outdated iOS version running on your iPhone, or the pronounced yet unresponsive buttons of your iPhone case. Dust pile-up could as well be causing the issue.
In short, it doesn't always have to be a hardware failure. So, we'll try to consider each possible cause and give solutions to it accordingly. Besides that, we'll show you some workarounds you can utilize to control your iPhone's volume without using the physical volume buttons. First, here are fixes that can help your iPhone volume buttons start working again.
1. Make Sure the Volume Buttons are Enabled
Did you know that you could actually enable/disable your iPhone's volume buttons? Yes, you can. Not many iPhone users are aware that iOS offers such a setting. So, the first thing you need to do is to ensure that your iPhone's volume buttons are turned on. To do that:
Open the Settings app.
Tap on Sound & Haptics.
Check that the toggle next to the Change with Buttons option is enabled.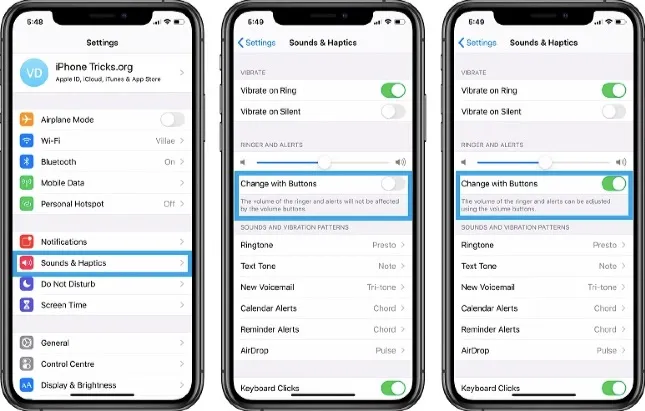 If the toggle is disabled, then this could be the cause of your problem, so tap it to turn the volume buttons on and fix the problem. If they were already turned on, check the next solution.
2. Check the Side Silent/Ringer Buttons
When you check on the side of your iPhone, you'll see a small toggle, right above the volume buttons. This small toggle controls ringing and alerts (doesn't affect the sound coming from videos and music).
When you push it down, it shows a reddish region which indicates that your iPhone is set to silent mode. Therefore, check whether it's pushed down or up. If it's down, then push it up. Now, check your iPhone's screen as it will show if the ringer is off or on.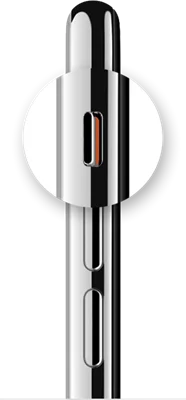 3. Remove iPhone Case
This may seem not to make any difference, but at times it does work. There are iPhone cases that lack tactile side buttons or are faulty around the button areas hence tend to obstruct the volume buttons on the iPhone thereby blocking accessibility to sound adjustment. It's also possible that your iPhone case is old and as such, it has hardened or become rugged around the volume buttons. So, it gets stuck and become challenging to press.
If this is the case, then this could be what led to your iPhone volume button not working. The solution here is to remove the case or pouch and then try to adjust the volume again. If the buttons are working fine, it's time you buy a new case that's designed for your iPhone model.
4. Clean Your iPhone Volume Buttons
Dust or gunk can sneak into holes and ports yet it's easy to overlook their presence and effect. If your iPhone's volume buttons seem stuck or stiff, chances are there could be dust/grime in the area around them and it's what's causing the buttons not to respond.
Use compressed air or an air blower to blow out the dust and dislodge other stubborn debris from the volume buttons. We also recommend you use a cotton swab to gently clean the buttons.
5. Restart Your iPhone
You can fix most iPhone glitches with this simple step. So, if you're still facing this issue of volume buttons not working on iPhone, try restarting your iPhone. If simple restart doesn't work, you can try a force reboot. Follow these steps:
For iPhone 8/SE (2nd Generation) and newer models with Face ID:
Start by quickly pressing Volume Up button and releasing it.
Next, quickly press Volume Down button and release it.
Now press the Side button but keep holding it. Release it once you see the Apple logo.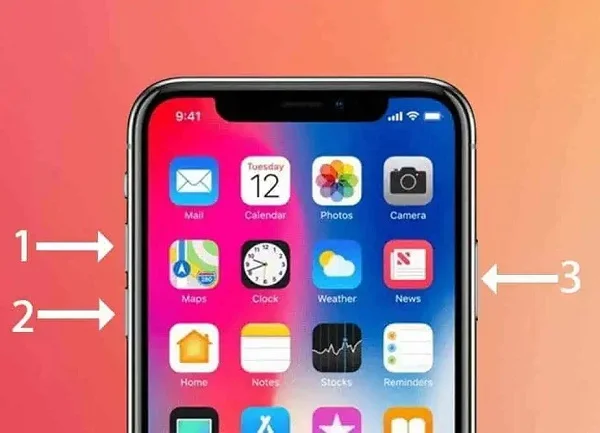 For iPhone 7 and earlier versions:
Press the Volume Down (or Home button) and also the Wake/Sleep button. Ensure you press them at the same time and keep holding them.
When the Apple logo comes to the screen, release the two buttons.
6. Force Close the App
Apps such as Instagram, Snapchat, WhatsApp, and others sometimes can freeze on the volume. Even when you raise or lower the volume, there's no effect on their sound output once they freeze. There are also instances where you can experience an abrupt low volume on Facebook and WhatsApp on your iPhone more than once.
When this happens, any attempt to raise the volume with the volume buttons won't work. If you've had such an experience, simply restarting the apps can solve the problem.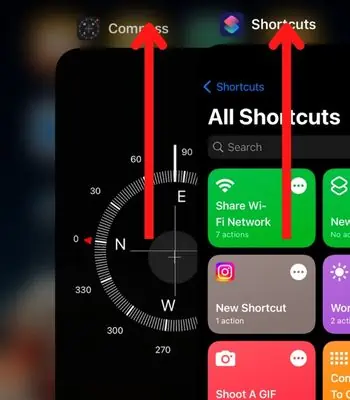 7. Update to the Latest iOS
Although it's quite rare, some apps on your iPhone may fail to respond to volume adjustments if your iOS is outdated. Even if you don't use the volume buttons and try to raise or lower the volume in Settings, it may still not work. Therefore, installing a more recent iOS version could get you back on track. To update your iPhone:
Go to Settings. Navigate to General and tap it.
On the General page, tap Software Update.
In case there's an available update, tap the Download and Install option to get it.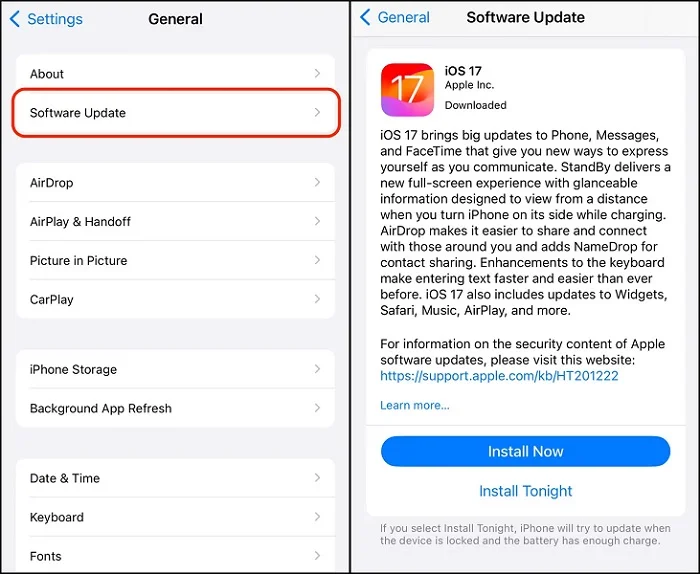 8. Reset Network Settings
Resetting the iPhone network settings has proven effective at correcting iPhone sound issues. So, give it a try if the above steps fail to work. You won't lose any personal data on your phone like when you do a factory reset.
The only thing that will happen after resetting network settings is that your iPhone will forget all your Wi-Fi networks as well as your Bluetooth devices, which means you'll have to rejoin and repair them later.
9. Reset All Settings
You may consider now resetting your iPhone to its default factory settings if you still have the volume button on iPhone not working after resetting network settings. Keep in mind that all the current settings of your iPhone will be erased and returned to their original state. Your personal media and other data will remain intact though. To reset all the settings:
For iOS 15 and later versions - open Settings. Tap on General. Next, tap the Transfer or Reset iPhone option. Now, tap Reset and then finally tap Reset All Settings.
For iOS 14 or earlier versions - open Settings. Tap on General. Next, tap Reset and then tap Reset All Settings.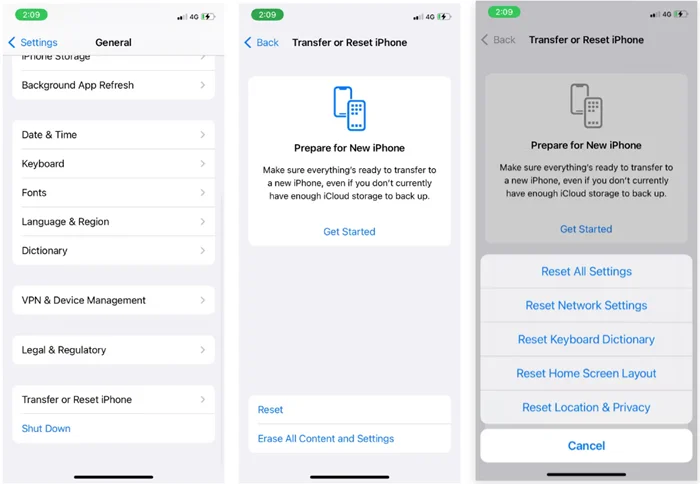 10. Erase iPhone and Restore from Backup
When the basic tips don't work out, you can try this Erase and Restore method. It's a more radical solution as it wipes out your iPhone, after which you can set it up afresh or restore it from your previous backup. Now, before you jump into this nuclear solution, make sure you create a full backup of your iPhone.
Follow these steps to erase your iPhone and restore it from an iCloud backup:
First, check your iCloud storage. If you have sufficient space, open Settings and tap your Apple ID banner. Next, tap the iCloud option and then tap iCloud Backup. Now, tap on the Back Up Now option to fully back your iPhone.
Once you're done with the backup, head to Settings again. Open the General option. Tap Transfer or Reset iPhone. Next, tap the Reset option. Finally, tap the Erase All Content and Settings option at the bottom of the screen.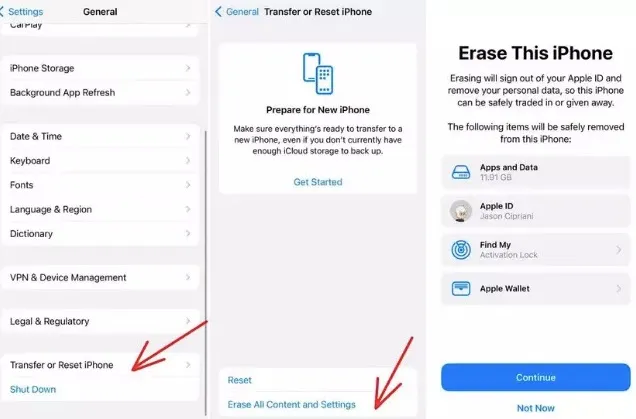 After your iPhone is erased, set it up again by just following the setup assistant. During the setup process, you'll see the option to restore your phone from the iCloud backup.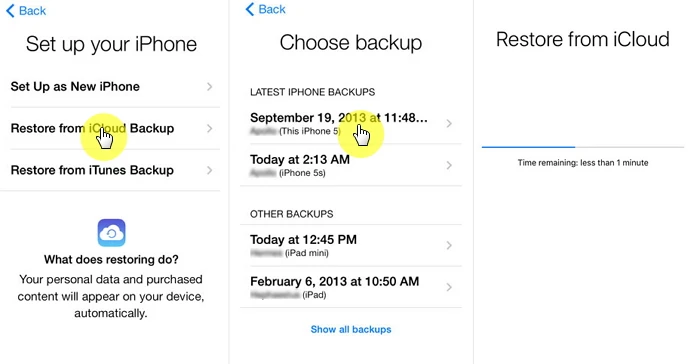 11. Control iPhone Volume without Volume Buttons
Although this is not actually a solution to your iPhone volume button not working problem, it's a good workaround to allow you to control your iPhone's volume until you get the volume buttons fixed. There are several alternatives/options you can use and they include:
Using the AssistiveTouch to Adjust iPhone Volume
AssistiveTouch allows you to use quick tap/screen gestures to control various parts of your iPhone, including volume controls as well. You can use it to easily adjust your iPhone volume. For instance, to increase the volume, you single-tap the screen and when you want to reduce it, you double-tap the screen.
To use AssistiveTouch to adjust the volume with single-tap and double-tap on iPhone:
Go to Settings. Open the Accessibility option and tap Touch.
Next, tap the toggle next to AssistiveTouch to turn it on.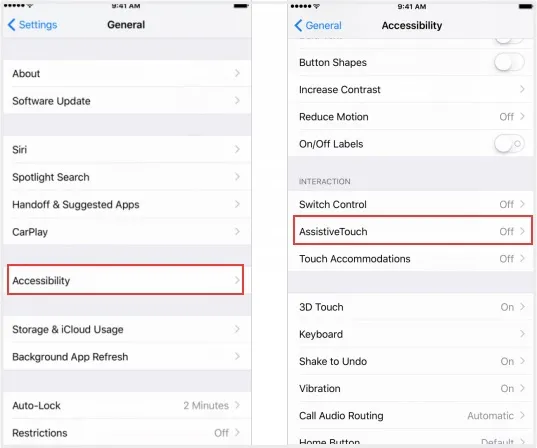 To raise your iPhone Volume using a single tap: Select the Single-Tap option. Navigate down and select Volume Up. Then tap on the back arrow (top-left) once you're done.
To lower the volume using double-tap: Select the Double-Tap option. Then select Volume Down.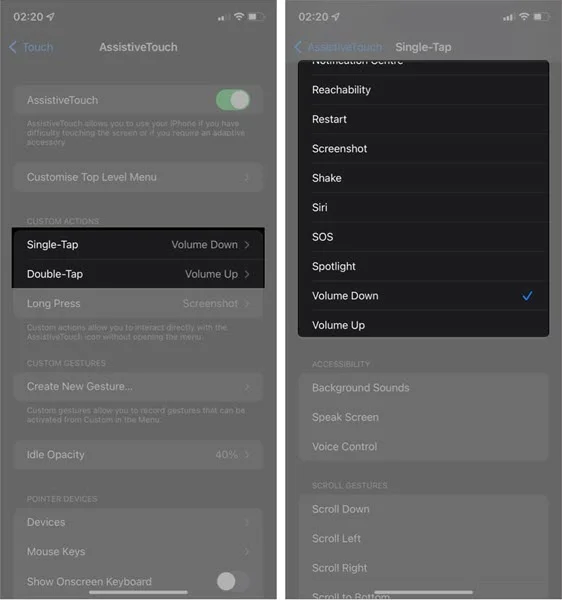 After turning on AssistiveTouch, a small greyish circle will appear on your phone's screen. To raise or lower your iPhone's volume, just single- or double-tap on the circular icon. You can also further customize the AssistiveTouch for volume should you want to use a different gesture tray than the built-in one.
Adjust the Volume from Settings
Alternatively, you can adjust your phone's volume by heading to Settings and tapping the Sounds & Haptics option. You then just drag the slider for the RINGER AND ALERTS to raise or lower the volume.
Adjust the Volume Using The Control Center
It's also possible to adjust the volume from your iPhone's Control Center. Swipe down on your screen starting from the top-right to access the Control Center. Now, use the audio slider to adjust the volume - swipe it either up or down to raise or lower the phone's volume.
12. Fix Software Issues with A Profession iOS Repair Tool
Your iPhone could be facing system errors that are causing the volume buttons not to work and the best way to overcome this is to use a professional iOS repair tool to fix the phone. You can use the FoneGeek iOS System Recovery. It's able to effectively fix more than 200 different iOS system issues.
It will no doubt fix the system bug/glitch behind the volume buttons not working on iPhone and there won't be any data loss in the process. It's quite easy to use too. It takes just a few clicks. Here is how to use the FoneGeek iOS System Recovery to solve this volume button issue:
Launch the FoneGeek program after downloading and installing it on your computer. Head to the home page and select "Standard Mode".
Have your iPhone connected to your computer using a USB cable and click "Next". If the device is not detected, FoneGeek will prompt you to put your device into DFU/Recovery mode so that it can be detected. Follow the provided instructions to do so.
Once the program detects your device, it will display your device model plus all matching iOS firmware packages. Now, select the right firmware for your device and download it by clicking on the "Download" button.
After downloading the firmware package, verify it and then click "Fix Now". FoneGeek will begin fixing your iPhone and get the volume buttons back to a normal working state.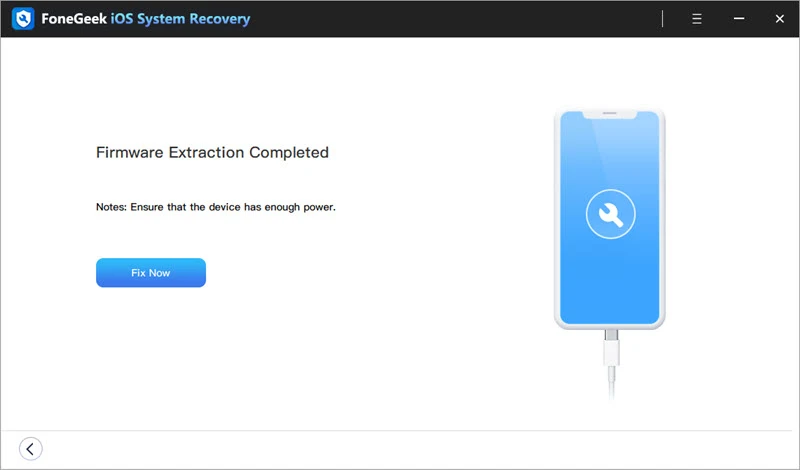 13. Contact Apple Support
If after trying all these solutions your iPhone volume buttons still fail to work or respond, it's possible you're dealing with a hardware issue. In this case, it's best you contact Apple Support immediately so that the Apple technicians can resolve the issue. There's a chance that some hardware components have broken or got damaged, so a quick hardware repair will help fix the problem.
Conclusion
Most of the basic tips highlighted above can help you overcome this issue of the iPhone volume button not working. Any of them should work for you. However, should they not work, then it's a system issue that's causing the volume buttons not to work. In this case, we recommend you use the FoneGeek iOS System Recovery. It will fix all the system issues on your iPhone and get the volume buttons working again. Try it out!