Apple TV is an offering from Apple through which users can watch videos, TV shows and movies from their iOS devices on a widescreen television.
Most times, Wi-Fi connection is required for these activities to be possible and sometimes, the Apple TV may not be connecting to Wi-Fi if the contents won't play, the download won't start or complete, etc.
If this ever happens to you, the first thing to come to your mind is "Why is my Apple TV not connecting to WiFi?"
Well, rather than bother yourself or get frustrated in the process of trying to fix this problem of Apple TV won't connect to Wi-Fi, why not read this article and follow the various methods suggested below?
Part 1. Why Is My Apple TV Not Connecting to WiFi
Sometimes, you may experience some difficulty in getting your Apple TV to connect to Wi-Fi. There are numerous reasons why this may be happening, but some of them are highlighted below.
You Apple TV cannot find Wi-Fi network or join Wi-Fi network.
Apple TV not connecting to Wi-Fi due to unstable Wi-Fi network.
Intermittent connection error such as Error-3905 code.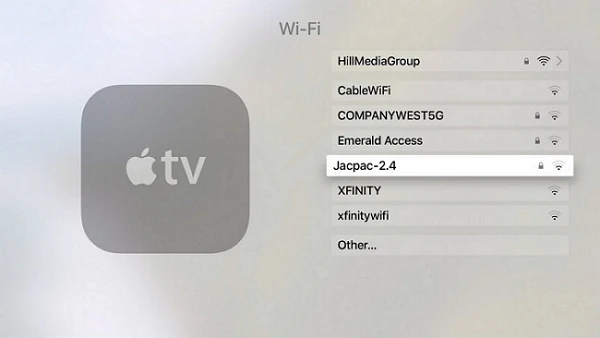 For pointers and ideas on how to fix this problem, continue reading this article.
Part 2. Basic Checks Before Fixing Apple TV Doesn't Detect WiFi
Before trying the complex methods in Part 3, we will introduce the basic checks for the issue.
2.1 Check if Your Wi-Fi Network is Working
First of all, you have to check if the Wi-Fi network is working. If your Apple TV is not connecting to the Wi-Fi network, try and connect with another device to see if it will connect to the same Wi-Fi network. If the other device connects to the internet with the Wi-Fi network while your Apple TV does not connect, you should also check for interference between your Wi-Fi network and Apple TV. There are, in fact, some devices that can interfere with Wi-Fi networks and connectivity if they are located nearby. Some of these devices are listed below.
Cordless phones.
Wireless headphones.
Microwave Ovens.
Metal Dividers.
Chrome Faceplates.
If any of these sources of interference is blocking the Wi-Fi signal, make sure that you clear them out of the way. If your Apple TV still won't connect to Wi-Fi after doing this, then it is time for you to look at other procedures. Follow the steps below on how to troubleshoot "Apple TV won't connect to Wi-Fi."
Go to "Settings" and then to "Network" on your Apple TV 4th Gen or 4k.
For older models, go to "Settings" select "Genera" and then, "Network."
Check if your Apple TV is connected to the right network. If it is not, select the right Wi-Fi network and input the Wi-Fi password to connect.
Your Apple TV will not work with a captive network such as the ones used in hotels, schools, coffee shops, colleges because they require a secondary login that you cannot do on an Apple TV. Therefore, do not bother to use your Apple TV at any of these locations.
If you can log into the Wi-Fi network, see if your Apple TV connects successfully and can access the internet.
2.2 Check Security Settings on Router
You should also ensure that the WiFi connection is not interfered by security settings on router.
First of all, confirm that you have entered the correct password of the router.
Make sure that the router is using MAC Address Filtering. If it is enabled, access to Setting > General > About to get the Apple TV's MAC address and enter the address to the router's list.
If the router is set to WEP, you should change the router from WPA to WPA2.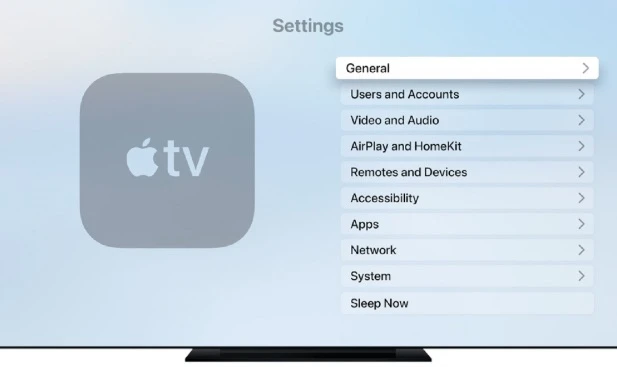 Part 3. How to Troubleshoot Apple TV WiFi Not Working Issue
3.1 Restart Everything on Apple TV
If there is a problem with your Wi-Fi connection, you could try and restart everything. Turn off your Apple TV, your Wi-Fi router and modem. Leave the three of them off for a minute or two and then restart them one after the other – Modem first, then Wireless Router and then your Apple TV.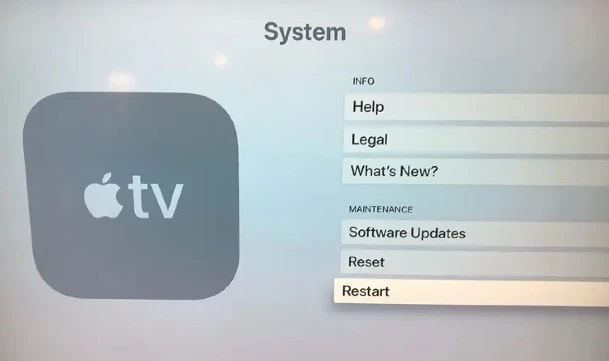 3.2 Log out of Wi-Fi Network
You can also solve the problem of Apple TV not connecting to Wi-Fi by signing out of the Wi-Fi network by going to "Settings," then, "General," "Network," "Wi-Fi" and then "Forget Network."

Once you click on "Forget network", click on "Restart your Apple TV". When your Apple TV comes back on, log out of iTunes. Restart the system again and try to connect to the Wi-Fi network.
3.3 Update Your Equipment
There is nothing better than keeping all of your devices updated at all times because you will not have to deal with version problems, compatibility problems, and bugs generally. If you have the problem of Apple TV not connecting to Wi-Fi, maybe you have to upgrade your Wi-Fi gear.
Check your router's manual for steps on how to upgrade the firmware for your Wi-Fi router. You can still follow the following steps for the general process of updating a router's firmware.
Log into the administrator's console.
Navigate to the firmware upgrade section.
Download the updated firmware and install.
You can also update your Apple TV's TVOS.
Go to Settings, click on "Systems", then "Software Updates".
Select "Update Software", and if there is an update available, click on "Download".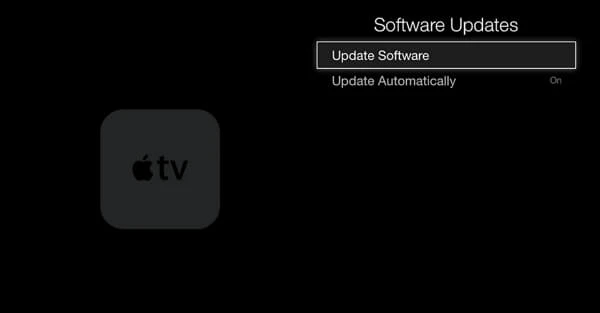 3.4 Is Another Device Interfering with Your Wi-Fi Network
Sometimes, another electronic device may be interfering with your Wi-Fi network connection either from your apartment or from your neighbor's. The devices that can cause interference with your Wi-Fi network include wireless speakers, microwave ovens, 5.0GHz phones, and satellite equipment.
If you installed an electronic device capable of interfering with the network, you can turn off that device. If your Apple TV not connecting to Wi-Fi problem persists, you should probably take the equipment out of your home to somewhere else where it will not interfere with your home's Wi-Fi network.
3.5 Reset Apple TV to Factory Default Settings
Reset Apple TV to factory settings will get rid of almost all software glitches that may interface the WiFi connection. To reset Apple TV settings, follow the steps below:
Go to Settings > System > Reset.
Click on Reset and the Apple TV will be back on.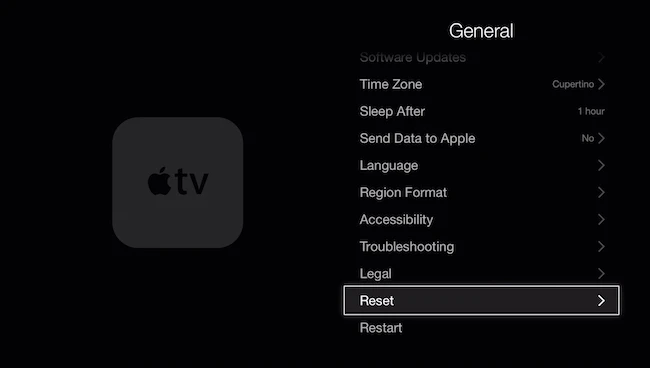 3.6 Use an Ethernet Cable
If the above strategies don't work, sometimes it's good to use an Ethernet cable for connectivity. Ensure that the Ethernet cable is good in quality and plugged into the right input and output ports.
3.7 Fix Apple TV Cannot Connect to WiFi without Data Loss
FoneGeek iOS System Recovery (iOS 17 supported) is a tool that is used to fix any tvOS problems such as Apple TV not connecting to Wi-Fi. This program can fix this issue while keeping all the data on your Apple TV intact. With this tool, you can handle any problem that occurs in your Apple TV without visiting a technician or going to Apple support center.
The software is easy to use. It has a friendly user interface, the highest level of security and an always-available support team to help you out with any problems that you might encounter. To use Fixppo, simply download it on your MacBook or Windows PC and select the firmware for your tvOS and you should have your Apple TV connecting to Wi-Fi without worries.
Steps to Fix Apple TV not connecting to Wi-Fi with FoneGeek iOS System Recovery
Step 1. Install and launch this program. Choose "Standard Mode" on the interface.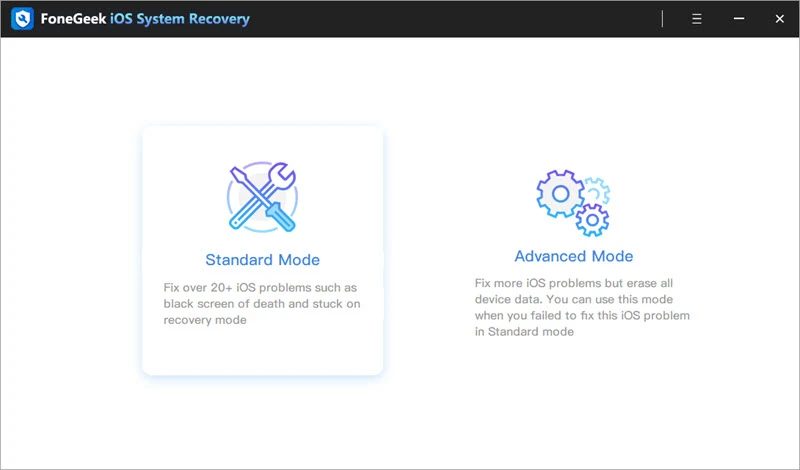 Step 2. Connect your Apple TV to your MacBook or Windows PC. The tool will try to detect your Apple TV, and when it does, it will come up with the available firmware versions available for your Apple TV model.
Step 3. Download the firmware version. Click on "Download" to start fixing your Apple TV. Keep your Apple TV on until the process is finished.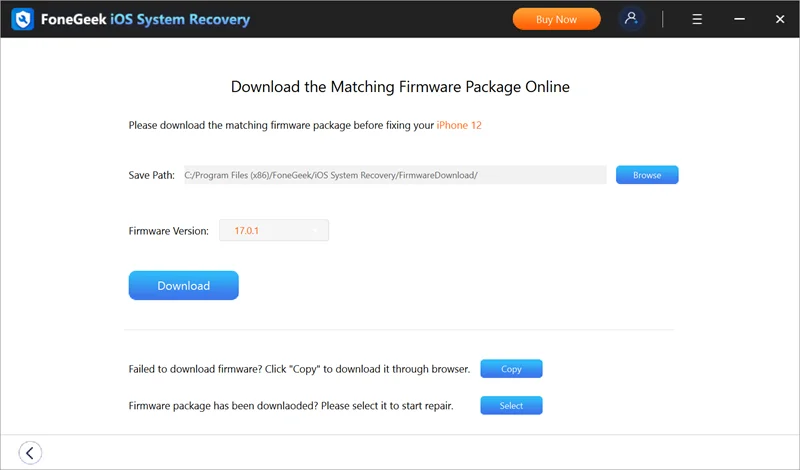 Step 4. After it has finished fixing your Apple TV, check if it can connect to the Wi-Fi network.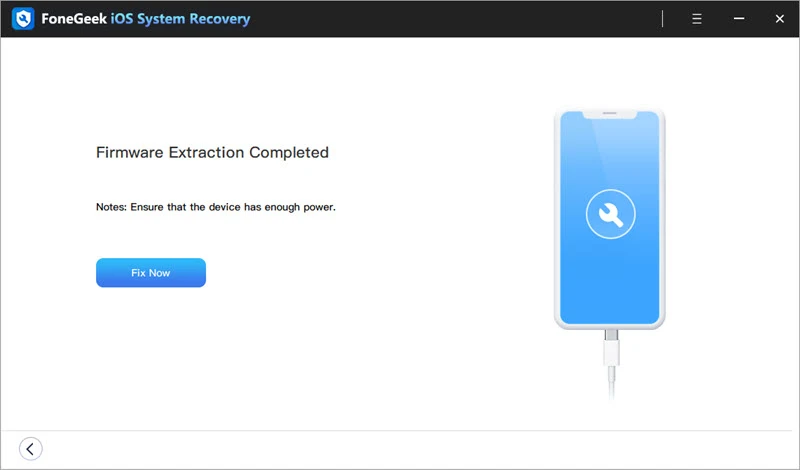 We hope that you have read these steps and procedures to fix the issue of Apple TV not connecting to Wi-Fi. Try FoneGeek iOS System Recovery today by downloading the software and using the tool to fix any problem you may have with your Apple TV. We can give you the guarantee that you will thank us for this.