While the Apple Watch is one of the best wearables on the market, it is not without flaws.
One common issue that can become a source of concern is when your apple watch notifications are not working. You might begin to wonder why you are not getting notifications on your apple watch.
Do not fret, this article will provide you with all the information you need to fix your apple watch not getting notifications issue.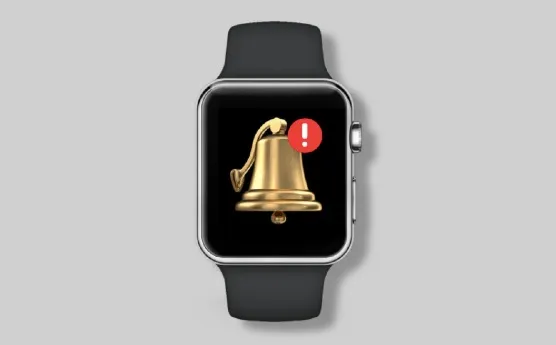 Part 1. Why Is My Apple Watch Not Receiving Notifications
Loss of connection can cause your Apple watch to lose its connection to your iPhone. Your notifications will no longer bop over your iPhone when your Apple watch disconnects from your iPhone.
If there is a loss of connection, check the connection if there is a red icon or a red X icon. If none of these icons is present, it will imply that your connection is lost. You will need to move your devices closer or fix your Apple watch.
Part 2. Why Isn't My Apple Watch Vibrating When I Get a Notification?
Your Apple Watch not vibrating when you get notifications can cause you to miss alerts. Troubleshoot your apple watch with these tips to restore the vibration functionality.
Make sure that the settings of the Apple watch notifications are accurate so that you can get haptic feedback.
Reboot your Apple Watch. Technical minor conflict can sometimes be a cause of the problem.
Ensure that every app isn't vibrating and not just one. Check the app's setting to see if it is just one and if it is set to vibrate.
Part 3. How to Fix Apple Watch Not Getting Notifications
If your Apple Watch notifications is not working at all, there are a few things you may try to figure out what's wrong. Let's have a look at them.
3.1 Ensure Your Apple Watch is Not Locked
On the watch face, do you notice a small lock icon? If you answered yes, your Apple Watch is locked with a passcode, and notifications are transmitted to the iPhone instead of the locked watch.
Enter your passcode to unlock your Apple watch, and you should begin receiving notifications here.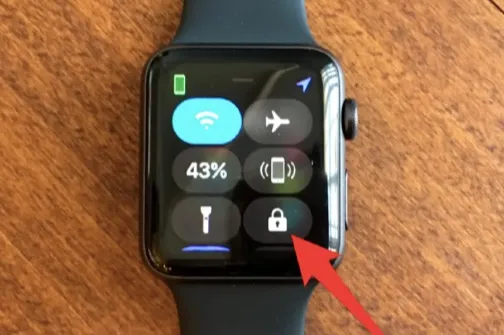 3.2 Check Your Apple Watch Bluetooth Connection
If your Apple Watch isn't receiving messages or other notifications, make sure it's linked to your iPhone's Bluetooth network. Follow these steps to check if Apple Watch is connected to iPhone via Bluetooth.
Go to the settings app on your iPhone.
Tap on Bluetooth.
Go to devices and select My Apple Watch.
If your Apple Watch is not connected to iPhone via Bluetooth, you can put it on if you follow this process.
Go to the settings app on your Apple Watch.
Tap Bluetooth.
Toggle Bluetooth on.

3.3 Turn off Do Not Disturb on Apple Watch
If Do Not Disturb function is enabled, your Apple Watch will not notify you when you get an email, text, or other messages, Apple Watch receives notifications, but it will not notify you when one is received.
To disable Do Not Disturb on your Apple Watch, go to the Apple Watch Settings app and Tap Do Not Disturb. Make sure the Do Not Disturb switch is off.

3.4 Switch off 'Cover to Mute'
Cover to Mute works similarly to the Apple Watch's Do Not Disturb mode in that it silences alerts. Toggle Cover to Mute off in the Watch app by navigating to My Watch > Sounds & Haptics, then toggle Cover to Mute off.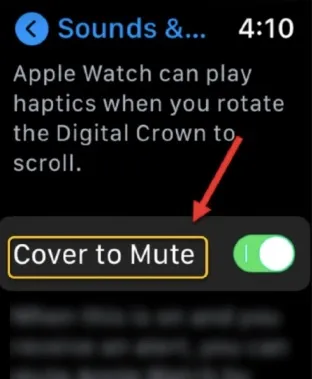 3.5 Turn Off Wrist Detection
If you turn on Wrist Detection, your Apple watch will only deliver Apple Watch alerts if it recognizes that you are wearing it.
You can disable this feature on Apple Watch if it isn't working properly.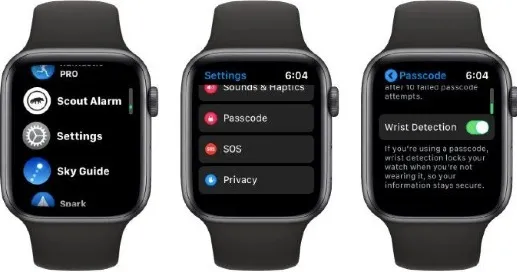 (NOTE: This method will also work if you want to receive Apple Watch notifications even if you aren't wearing it.)
3.6 Unpair and Pair iPhone and Apple Watch
If nothing else seems to be working, unpair and pair the Apple Watch. Make sure you use the Watch app to complete the process. This will build a backup and allow you to restore it with ease.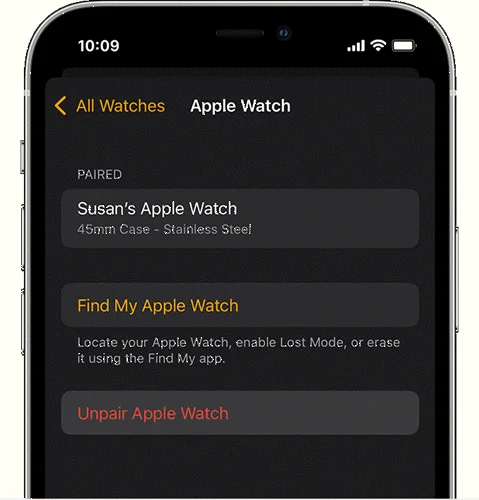 3.7 Restart Apple Watch and iPhone
A simple restart might work, but if that doesn't work, consider forcing the Apple Watch to restart. It's also a good idea to reset your iPhone if you're having issues with notifications.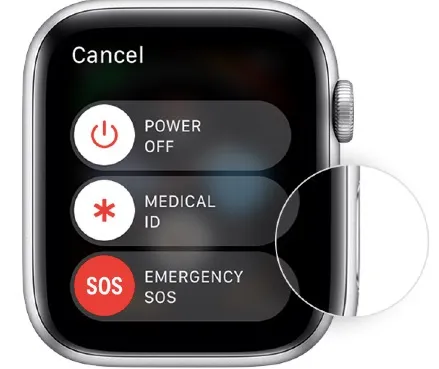 3.8 Update Apple Watch and iPhone
Because of a bug in watchOS, notification delivery may be affected from time to time. As a result, your wearable must run the most recent version of watchOS. You can update directly from your watch or your iPhone by following the steps below.
Toggle to General in the Watch app.
Select Software Update from the menu.
Select Download and Install from the drop-down menu. Install Now indicates that the update file has already been downloaded. Follow along by tapping on it.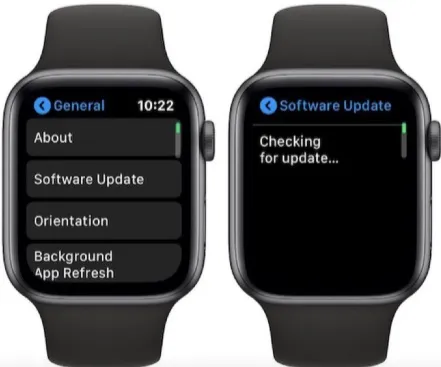 3.9 Not Receiving Notifications for A specific App
If you're not getting notifications on Apple Watch from a specific app, then you may have accidentally turned off alerts for the app.
Go to the Watch app on your iPhone and tap Notifications.
When you scroll down, you'll see a list of the apps installed on your Apple Watch. Find the app that you're not receiving notifications from and tap on it.
If you have custom settings set up for the app, make sure the switch next to Show Alerts is on. You'll know Show Alerts is on when the switch next to it is green.
Helpful Tips: How to Solve iOS 15 Update Issues on iPhone
Is your iPhone not working as it should? FoneGeek iOS System Recovery can cure any iOS system difficulties and restore normalcy to your iPhone/iPad, including white Apple logos, DFU/recovery mode, looping on start, and more. It can usually fix iOS issues without causing data loss.
Along with the iPhone 13, iPhone 12, iPhone 12 mini, and iPhone 12 Pro, Apple has introduced iOS 15. (Max). The latest version addresses some typical iOS issues, such as no response from the iPhone screen or the device resetting, among others. Many consumers have complained that the iOS 15 upgrade stops at Update Requested when they install it.
You can fix your IOS update issue using FoneGeek through these simple steps.
Step 1. Choose the Repair Mode
On your computer, download, install, and run FoneGeek iOS System Recovery, then select "Standard Mode" from the main screen.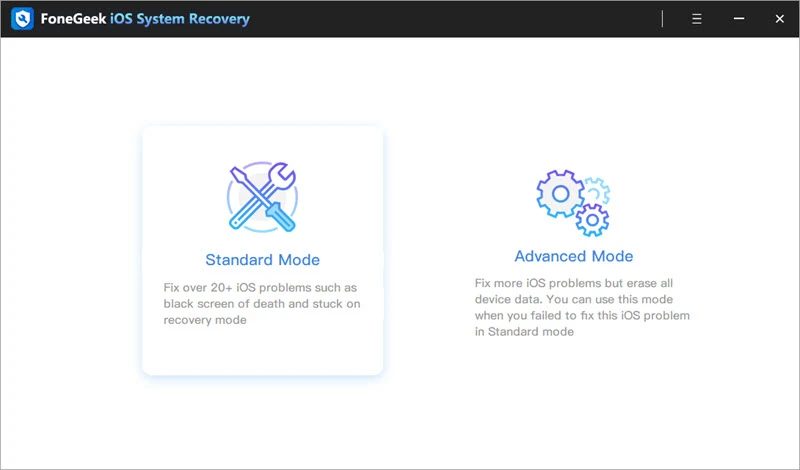 Step 2. Download the Firmware Package
Select the version of the firmware that is compatible with your device and click the download option.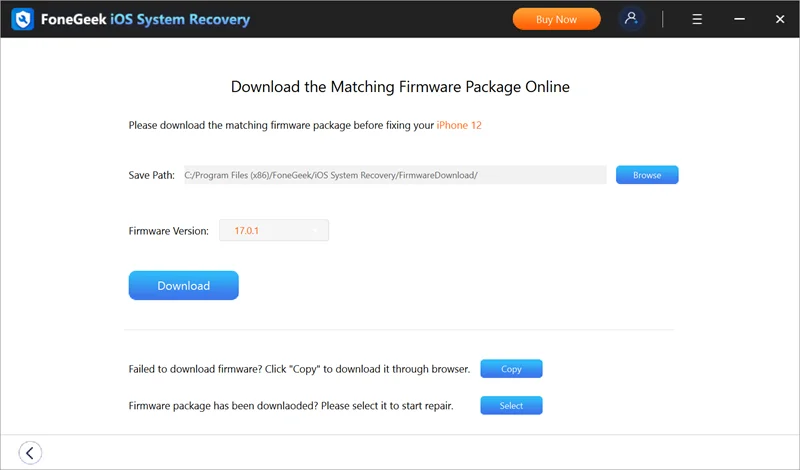 Step 3. Fix Your iPhone or iPad
Once the firmware download is complete, click the "fix Now" option to start the system recovery.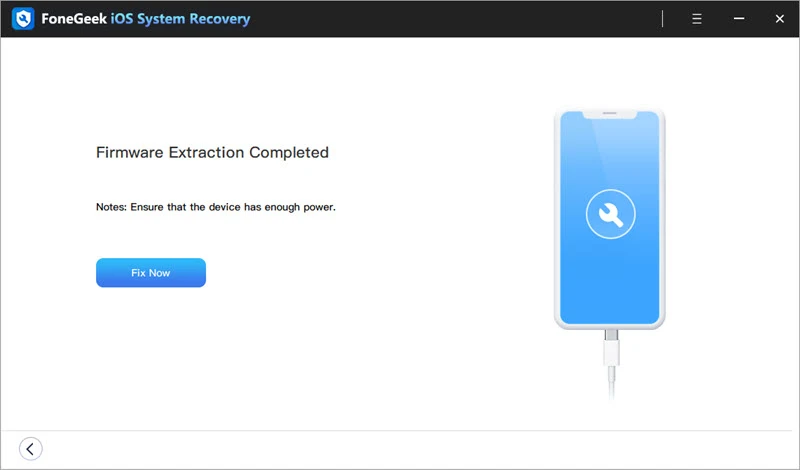 It can be worrisome to have issues with the connectivity of your Apple Watch to your iPhone. If you follow the guidelines mentioned above, you will find a solution to the issues regarding your Apple watch.

Joan J. Mims is interested in researching all tips about iPhone, iPad and Android. He loves to share useful ideas with all users.

Home
>
iPhone Issues
>10 Quick Fixes for Apple Watch Not Getting Notifications 2022