Sometimes after making a change to your Apple ID, you may end up with a notification that says "Approve This iPhone". On the page, you may also see the text "Waiting for approval". In some cases, you will find yourself stuck on this page as you keep waiting and waiting, but nothing happens.
If you are facing this issue, you have arrived at the right place. Below, we will discuss the measures you can consider taking to get rid of the issue. Keep reading to learn more!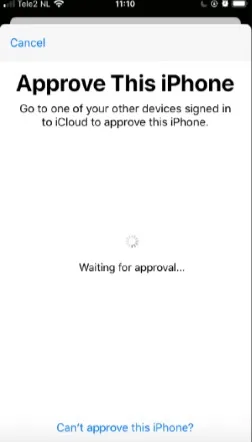 Part 1. Why Can't I Get Rid of Approve This iPhone?
"Can't Approve This iPhone" is an issue that has been occurring for a while, but Apple didn't yet take any measure till now. It can happen for various reasons, including wrong settings of the iCloud Keychain, two-factor authentication, Apple's complex security measures, etc. It might also occur because of a glitch in the Apple system of your iPhone.
As there is no specific reason, it can be tricky to find out and take a specific measure to solve the issue. However, the good news is that you should be able to get rid of the issue by trying a few fixes. Below, we will discuss some of the things you can consider doing to solve the problem.
Part 2. Turn Off iCloud Keychain
The iCloud Keychain is an interesting function of the iPhone that can remember things for you. Such as, it can recall a password, bank account information, credit card information, and much more that are saved on your device. When the feature is turned on, you don't need to go through the hassle of mesmerizing these important data.
Unfortunately, the iCloud may lead you to can't approve this iPhone at this time error. So, you will need to consider turning off the feature when you face the issue. Here is how to turn it off:
When the iPhone is stuck on the approve page, click Cancel.
Then open Settings and tap on your name. Then press iCloud.
Now scroll down to locate and press on Keychain.
Turn off the toggle bar beside Keychain to turn it off.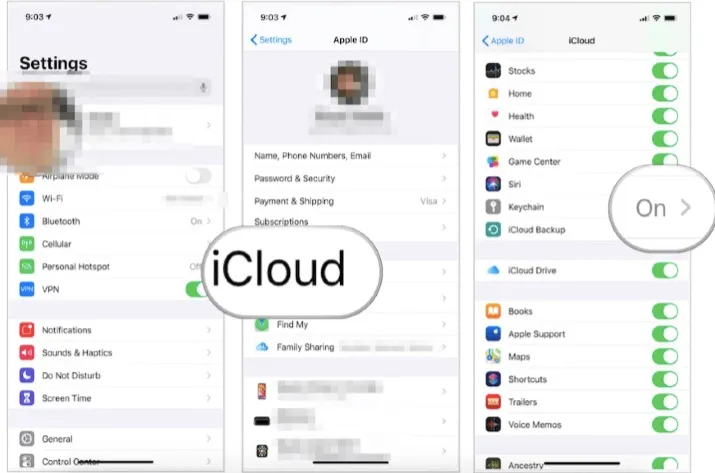 Part 3. Turn Off Two-Factor Authentication on iPhone
The two-factor authentication is a security measure nowadays many devices use to protect user's privacy and data. But it can also cause the approve this iPhone waiting for approval stuck issue when you cannot confirm the iOS device's authentication. So, turning off the two-factor authentication may help you solve the issue. Here is how to do this:
If you are stuck on the "Approve This iPhone" page, cancel it by pressing the "Cancel" button on the top left.
Now open Settings on your iPhone and tap on Apple ID. After that, go to the security section.
Now find "Two-Factor Authentication" and set it to "Off".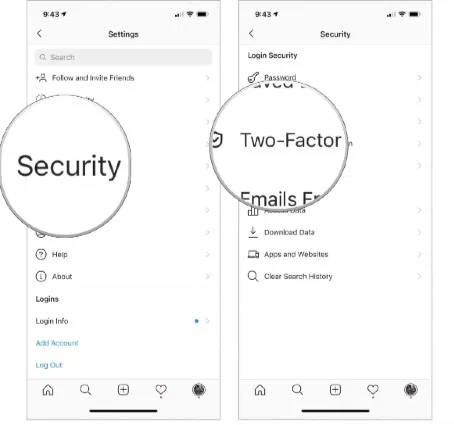 Try again to approve this device after doing so.
Part 4. Approve This iPhone from Another iOS Device
If you own multiple Apple devices, this method can help you the most. Here is what you need to do:
Press "Cancel" on the "Approve This iPhone" page.
Go to System Preferences from your iPhone's Apple menu. Then press "Apple ID".
Now find "Password & Security" under your name and turn it on.
After that, go to Settings and enter your Apple ID and password.
Now you will get a security code on another Apple device. Enter it.
This might help you to solve the issue.
Part 5. Stuck at Approve This iPhone? Try FoneGeek iOS System Recovery
If you are still facing the issue even after trying all the fixes, consider using the FoneGeek iOS System Recovery program. It's an easy-to-use and powerful program designed to fix the iOS system issues. Let's see how to use the tool:
Step 1. Download and install the FoneGeek on your windows or Mac computer. Then press "Standard Mode" on the FoneGeek interface.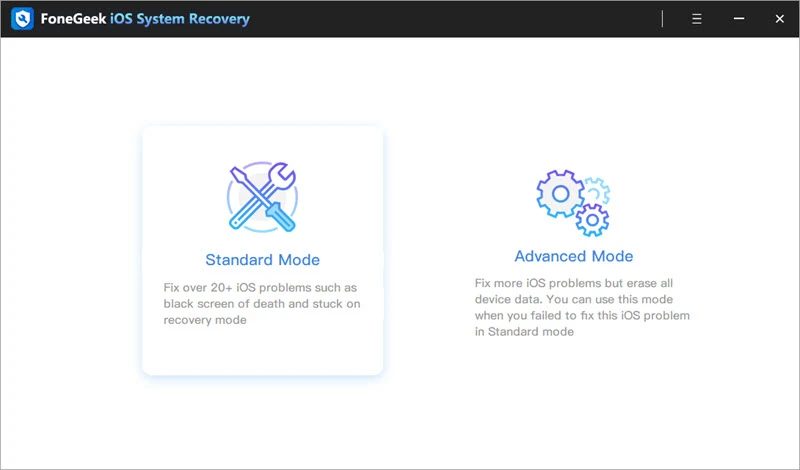 Step 2. After that, connect the iPhone with the PC. If your iPhones run on iOS 12 or older, unlock the iPhone and press "Next". If the device is not detected, boot into DFU or Recovery mode following the on-screen guide.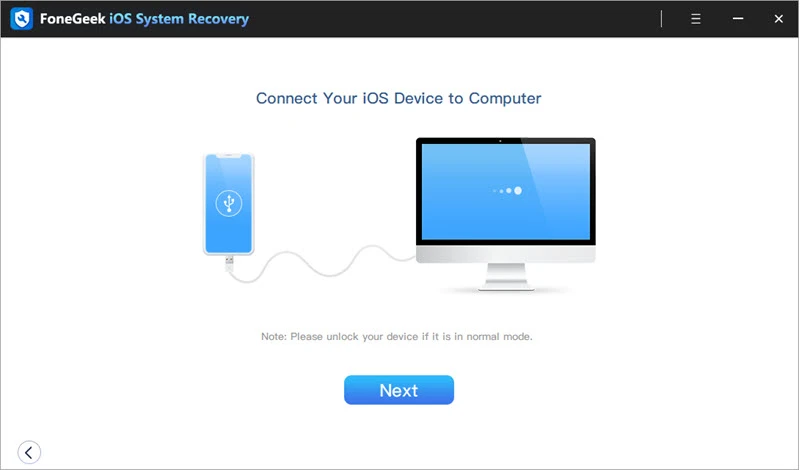 Step 3. You will now see the device model and iOS system versions that you can download as firmware. Select the preferred version and press "Download".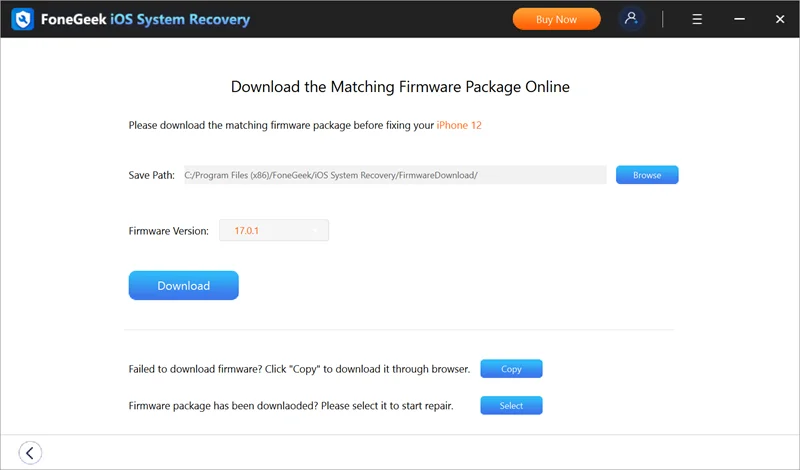 Step 4. Wait for the files to be downloaded and verified. Once done, press "Fix Now". After that, FoneGeek will start fixing your device, and the problem should be solved as the iPhone restarts.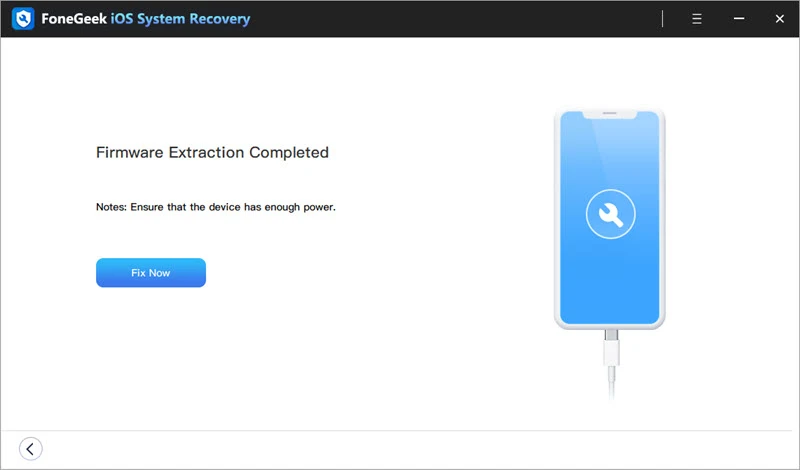 Conclusion
When your iPhone is stuck on the "Approve This iPhone" page, you can consider trying the above solutions to fix it. Especially, you can make use of the FoneGeek iOS System Recovery to solve this issue as well as the others that are affecting your iPhone's performance.

Joan J. Mims is interested in researching all tips about iPhone, iPad and Android. He loves to share useful ideas with all users.

Home
>
iPhone Issues
>Approve This iPhone Stuck: Here is How to Fix It