ChatGPT is no doubt a top-notch AI chatbot. It provides natural human-like responses which makes it not only very useful but also quite interesting to use. However, not all iOS users have had a good experience with it. There are many reports of ChatGPT not working on iPhone and the reasons behind this could be anything. It's pretty hard to tell. Luckily, this is an issue that can be fixed without much hassle.
If you've also encountered it, this troubleshooting guide will be quite helpful because below, we'll look at multiple ways that can resolve this ChatGPT not working on iPhone issue. So, check them out to fix and use ChatGPT to your heart's liking.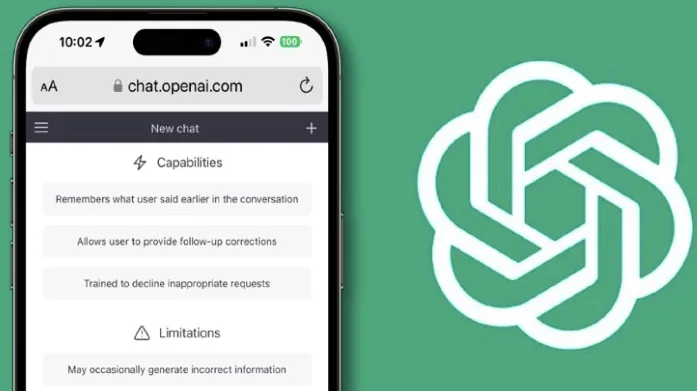 Why is the ChatGPT Not Working on iPhone?
There are many reasons that could be behind ChatGPT not working on iPhone. They include:
You could be using the wrong command to trigger the shortcut.
It could be that the ChatGPT server is down as a result of heavy traffic.
The iOS may be blocking the untrusted shortcut.
In general, there are various issues that could lead to the ChatGPT problem on iPhone. You, however, don't need to worry since we're going to show you how to fix this below using a couple of effective solutions.
Ways of Fixing ChatGPT Not Working on iPhone
Log Out of the Account and Try Logging In Again
ChatGPT is currently in its primary stages, so it will keep on getting updated with time. So, it's likely that the server is having a glitch or bug that's preventing services to your account. To deal with this, try to sign out of the account and then sign in again. Here are the steps to do it:
On your iPhone's browser, open the ChatGPT website.
Head to the bottom left corner of the screen and tap the 'log-out' option.
Now tap the 'Login' button. Type in your login details to sign in again.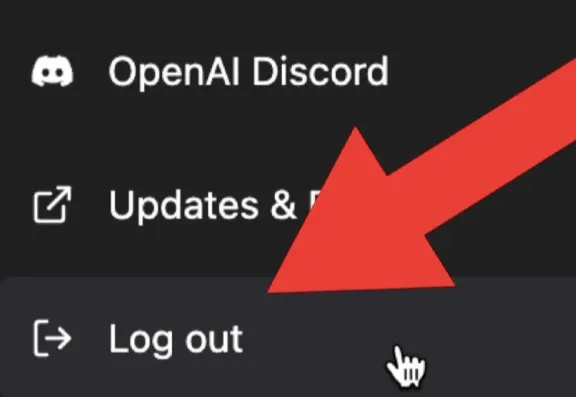 Clear All Your Brower History and Data
At times, this ChatGPT not working on iPhone issue may arise due to the cached data in your phone's browser. You can try to clear all these browsing data if you've not done so to see if it solves the problem. Just follow these steps to clear all the browsing data in Safari.
Go to the Settings app.
Navigate down to the Safari app and tap it.
Next, tap the 'Clear History and Website Data' option.
Now tap 'Clear History and Website Data' again on the prompt to confirm.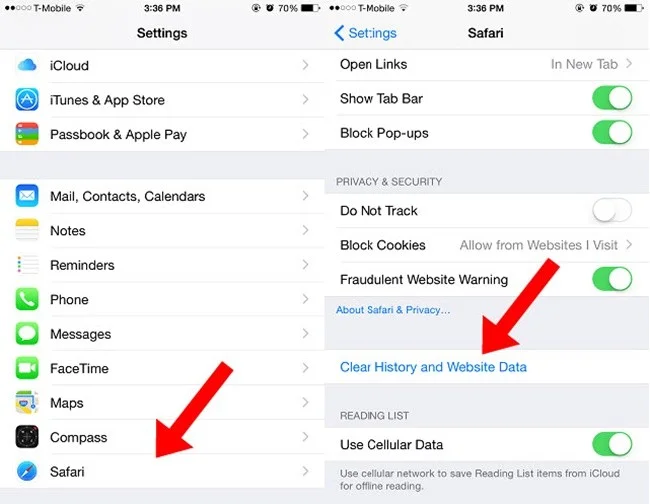 By getting rid of the browsing data, any cached data that was behind ChatGPT not working issue will also get removed in the process hence allowing ChatGPT to function normally.
Update Your iPhone's Browser
It's advisable to always update all the apps on your device. If you use an outdated browser, it can lead to major issues such as Chat GPT not responding. Your phone's browser has to be updated to the latest version so that it's compatible with all the sites. So, if you're yet to update it, follow these steps to do it.
Visit the App Store and look for the browser you're currently using.
Choose the browser and check for any available updates.
Tap the Update option, head to ChatGPT, and check if it's now working.
Once you've updated the browser, go to the ChatGPT website and check if the problem is fixed. If not, try the next solution.
Uninstall the Browser and Then Install it Again
If the other methods or even updating the browser hasn't worked, then you can try uninstalling the browser on your phone and then reinstalling it. That can help remove any corrupted files that could be behind ChatGPT not working on iPhone. To do this:
Go to your iPhone's home screen after unlocking it.
Tap anywhere on the home screen and hold on to it until you see the apps jiggling.
A minus '-' icon will appear at the top of the browser. Tap the icon.
Confirm that you want to uninstall the app, and the iPhone will immediately uninstall it.
Restart the Browser or Change It
If the problem is still there after uninstalling the browser, you can try restarting the browser to see if the issue gets fixed. Just close it and open it again to do that.
To close it, swipe up the home screen from the bottom to view recent apps, go to the browser app, and then remove it. If this still doesn't resolve the issue, try switching to another browser and visit the ChatGPT site to see if it works now.
Make Sure the iPhone Has a Good Internet Connection
Another way to resolve the ChatGPT not working on iPhone problem is by ensuring the internet connection is stable throughout. Many apps and sites, including ChatGPT, need a strong and stable internet connection to function properly, so make sure your Wi-Fi or Celluar internet connection is not slow.
You can reset the Wi-Fi/cellular connection by enabling and disabling the Airplane mode. Just swipe up on the home screen from the bottom edge (or swipe down from the screen's upper-right corner) to access the Control Center. Tap the Airplane mode icon to enable it.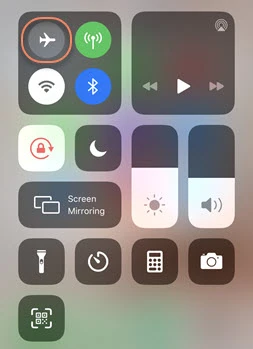 Wait for a few seconds, and then tap the icon again to switch off the Airplane mode.
Turn Off VPN
There are rare cases where the VPN can stop shortcuts from functioning because of their heavy-lifting nature. Therefore, if you have any VPN set up on your phone, disable it.
You can do that by launching your phone's Settings app, heading to VPN, and then disabling it.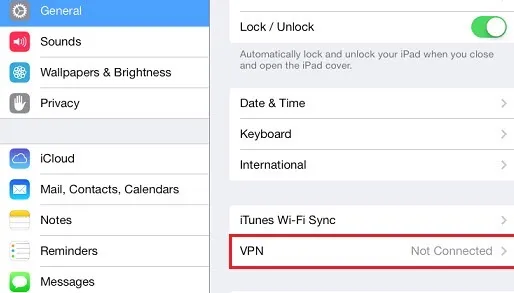 Ensure That the ChatGPT Server is Running
The OpenAI is having difficulties in managing the ChatGPT's server because of constant heavy traffic as a result of the ever-mounting demand. Therefore, if you're still cannot use ChatGPT on your iPhone, confirm that the ChatGPT server isn't actually out of service.
Head to your browser and visit then OpenAI's official website to see if the server is running all right.
Allow Untrusted Shortcut
When you install a third-party shortcut, the iOS usually alerts you that this is an untrusted shortcut and then goes ahead to stop the installation. You can overcome this hurdle by allowing untrusted shortcuts via the Settings app.
Go to Settings, navigate down to Shortcuts, and select it. Now switch on Allow Untrusted Shortcut option by tapping the toggle next to it.
Restart the Device
If you've not solved the issue by now, it's likely the problem lies within your device. One ideal way to fix any minor iOS-related error is restarting your iPhone. So, try it out, and then check ChatGPT. Follow these steps to restart the iPhone.
Press the Power button and hold on to it until you see the Power menu.
Tap on the Shutdown button and slide it to the right. Let the phone turn off completely.
Wait for a few seconds, and then press the Power button again and hold on to it to turn on the phone. Release the button once the Apple logo appears.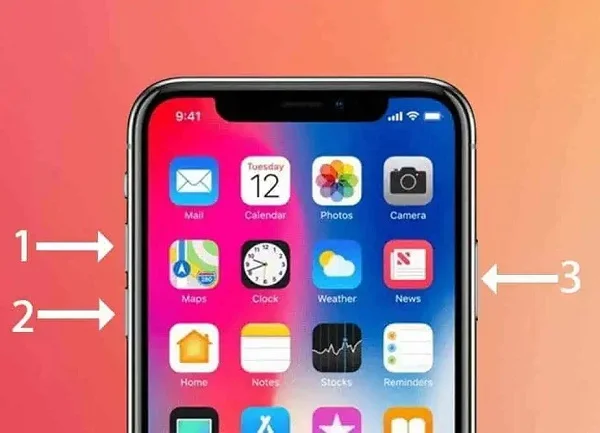 Repair iOS System to Fix ChatGPT Not Working on iPhone
If you have tried checking on multiple issues such as the internet connection, and the update on the ChatGPT server, among other things we have already mentioned but still the issue isn't resolved, it's possible that there are bugs or glitches in your iPhone's program that are causing this problem.
If it's so, the best way to eliminate these bugs and glitches is to use a powerful tool like FoneGeek iOS System Recovery. With FoneGeek iOS System Recovery, you can get rid of bugs, glitches, and errors in no time using a convenient one-click process. Besides minor bugs and glitches in iOS, this powerful tool can also resolve over 200 other iOS problems.
Here are the steps for using FoneGeek iOS System Recovery to solve ChatGPT not working on iPhone:
After installing FoneGeek iOS System Recovery on your computer, launch it, and then choose the 'Standard Mode' option.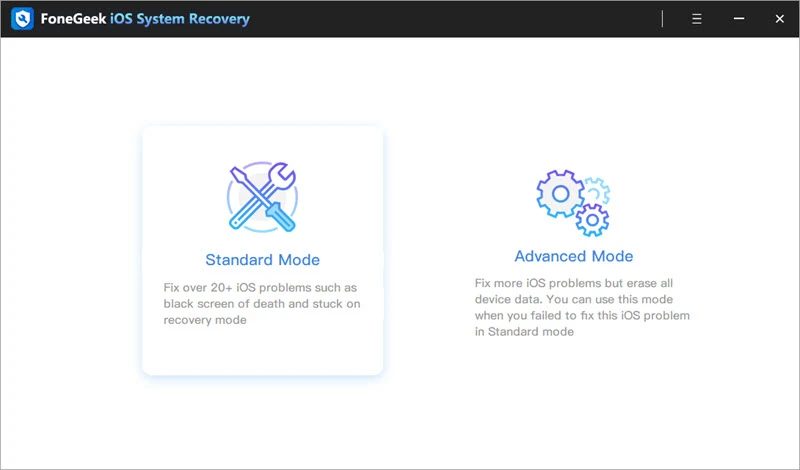 Connect the iPhone to your PC with a USB cable. When FoneGeek iOS System Recovery identifies the phone, hit the 'Next' to continue.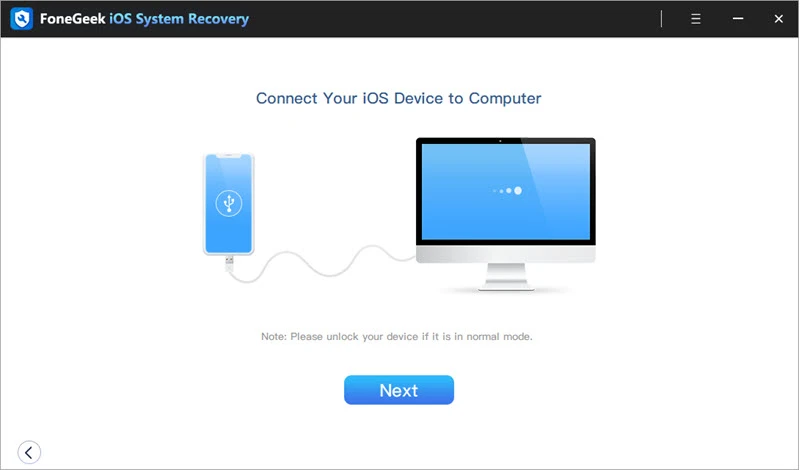 On the next window, FoneGeek will automatically detect the model of your iPhone and suggest the appropriate firmware package for it. When it does, just click 'Download' to get it.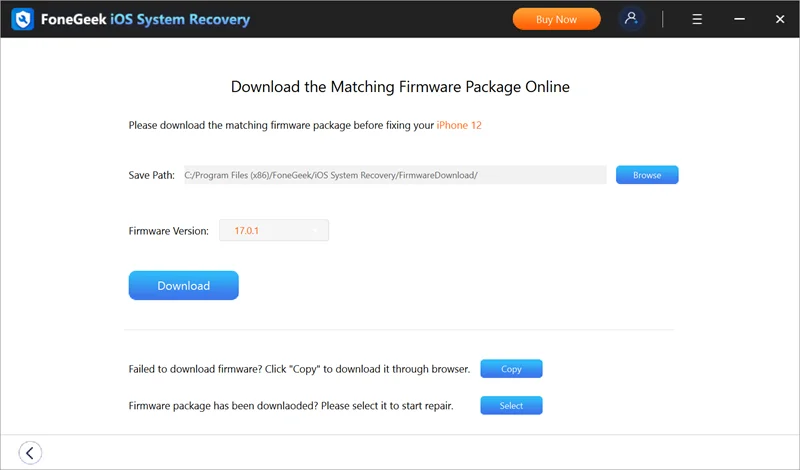 After successfully downloading the firmware, click on 'Fix Now' to fix the ChatGPT not working on iPhone issue. The process may take some minutes, so wait for it to complete - you'll see the 'Done' confirmation when it finishes.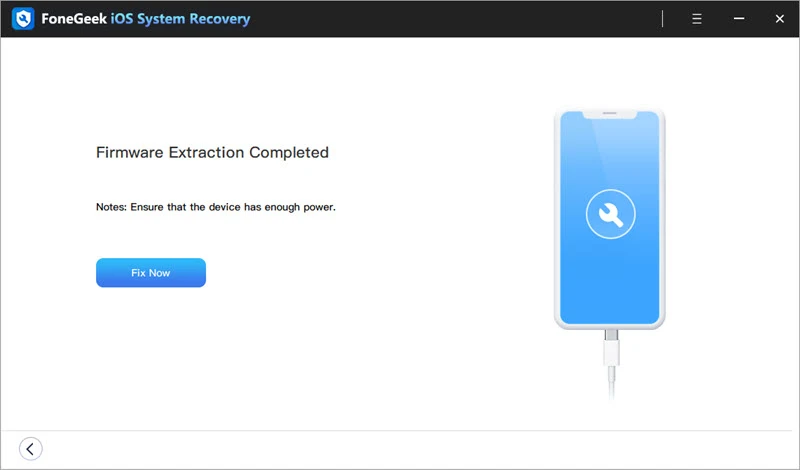 When the repair is complete, your iPhone will restart automatically. None of your data will be deleted during this process.
Update Your iPhone or iPad
Having an outdated iOS version can as well be the cause for ChatGPT issue. Therefore, ensure you've updated your iPhone's iOS to the latest version.
In the Settings app, tap on General, and then go to Software Update.
Now download the latest iOS version and install it on your iPhone.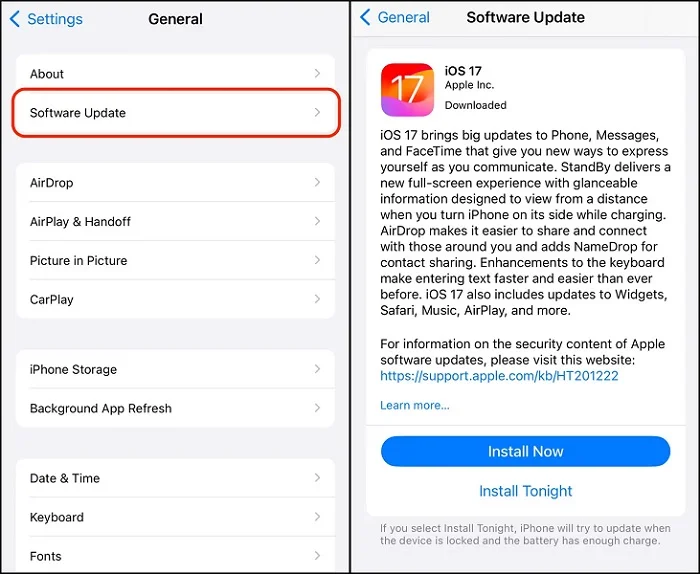 Conclusion
That's how you can successfully solve this ChatGPT not working on iPhone problem. We recommend you go through each of the fixes one by one, checking every time if the issue is resolved. All of them can work but if they don't, your best option is FoneGeek iOS System Recovery. In fact, you can go straight to it and avoid all the hassle as this powerful tool will eliminate all kinds of bugs, glitches, and other iOS issues that could be causing ChatGPT not to work. It works in no time using just a one-click process. Try it out.