There are times when your iPhone can fail to notify you of incoming emails. If you use email to communicate, this means that you may miss some important emails which could be a serious problem. If you have noticed that email push notification is not working on your iPhone, this article will help you fix this problem once and for all. In it, we have several solutions that have proven very effective for this problem.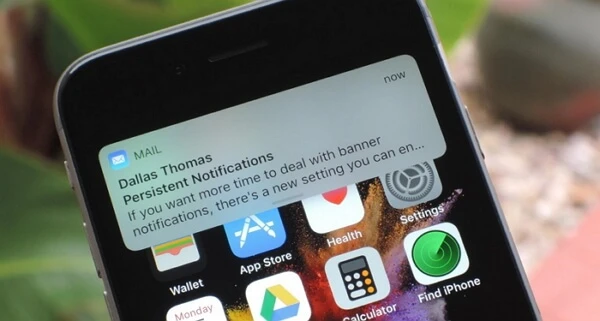 1. Switch to Use Wi-Fi Instead of Cellular Data
Since this is most often a connectivity issue, you may want to switch to Wi-Fi if you have been using Cellular Data. Follow these simple steps to do that;
Step 1: Go to Settings > Cellular > Cellular Data and then turn off Cellular Data.
Step 2: Go back to the Settings Window and then tap "Wi-Fi", select a Wi-Fi network to use under "Choose a Network".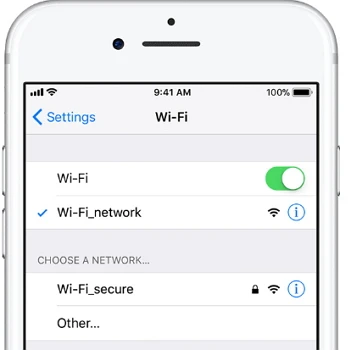 2. Disable and Enable Airplane Mode
Toggling Airplane mode on and off is one way of refreshing your connection to the internet. Most people find that this is an effective solution to iPhone email push notification not working problem, as it allows the device to easily reconnect to the internet and fix the email push notification issue.
To do this simply, swipe up from the bottom of the screen to access the Control Center and tap on the Airplane Mode icon. Wait a few seconds and tap on it again to disable it.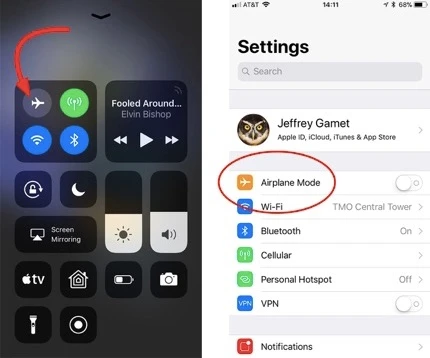 3. Turn off and Turn on Background App Refresh
The Background App Refresh is a feature that will refresh the apps in the background whenever the device is connected to the internet. As such this feature may refresh the mail app and fix this problem. Here's how to do it;
Step 1: Open Settings on your device and then tap on "General".
Step 2: Tap on "Background App Refresh" and turn it on if it is off. If it is on, then turn it off, wait a few seconds and then turn it back on.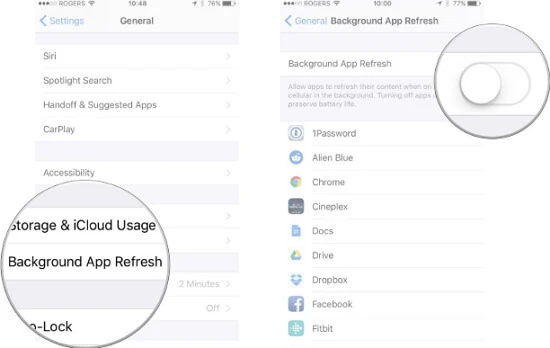 4. Turn off Low Power Mode on iPhone
When the mail push notifications are not working, you should also check whether Low Power Mode is disabled or not. Sometimes, Low Power Mode will disable some services on iPhone to save the battery life, which might be the reason of email notifications are not working.
To turn off Low Power Mode on your device, you should go to Settings and click on "Battery" to disable 'Low Power Mode' option.
5. Turn on Allow Notifications
The email notification will not work for the reason that "Allow Notifications" option is turned off. If you are involved in this situation, you can go to Settings and click on "Notifications". Click on "Mail" to turn it on.
6. Force Restart Mail App
Restarting the mail app is also a great way to refresh the app and get Email notifications working again. Here's how to do that;
Step 1: Double-tap the home button to see a preview of the apps you've used.
Step 2: Swipe left to locate the Mail app and when you find it, swipe it to close it.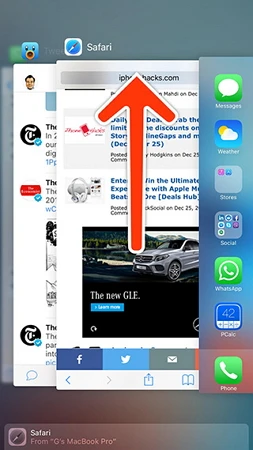 Open the app again after a few minutes to see if the problem has been fixed.
7. Fetch New Data
Email push notifications may not be working simply because you haven't turned on the feature. Here's how to check;
Step 1: Go to Settings > Account & Passwords and then tap on "Fetch New Data".
Step 2: Tap on the email service you want to check notifications for and then tap "Fetch".
8. Sign out of and Sign in Mail Account
Signing out and then back in to your email account is also a great way to solve this problem. To do that, go to Settings > Account & Passwords and then select the email account with the problem. Tap "Delete Account" and then re-add the account to see if the problem goes away.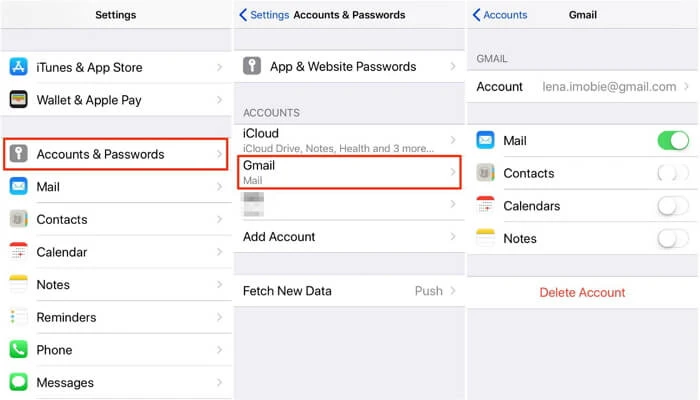 9. Check Mail Notification from Settings
If the email notifications are not appearing on the iPhone screen, then follow these simple steps to see if mail notifications settings are enabled;
Step 1: Go to Settings > Notifications and scroll down to tap "Mail".
Step 2: Select the email service you are using and turn on "Show in Notification Center" and "Show on Lock Screen".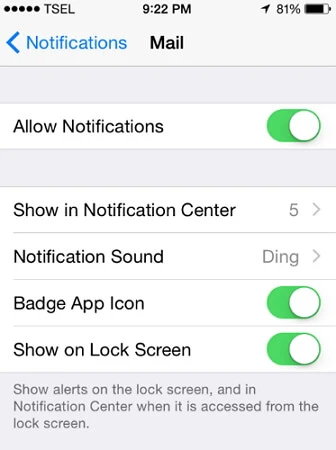 10. Update Mail app
You may also want to make sure that the mail app you are using is up to update. Updating an app will often remove bugs that cause problems like these. You can update the app in the App Store.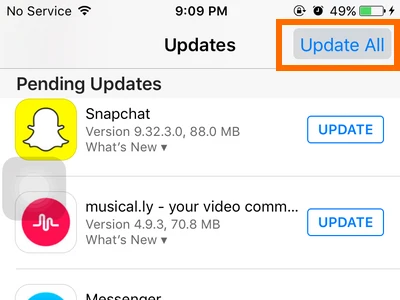 11. Reinstall Mail App
You can also just uninstall the app and the reinstall it back on your device. This is an easy way to remove the app cache and data that could be causing problems for the mail app.
12. Best Tool to Fix All iOS Issues
This email push notification not working on iPhone issue can also be caused by an iOS system problem. This may be true if you have tried all the solutions above and the problem still persists. The best way to repair the iOS system on your device is to use an iOS system repair tool like FoneGeek iOS System Recovery. This tool comes highly recommended because it is easy to use, while remaining highly effective. It will easily fix the problem without affecting the data on iPhone and works on all iOS devices as well as all versions of the iOS 15 firmware.
To use FoneGeek iOS System Recovery to fix this problem, download and install the program and then follow these very simple steps;
Step 1: Open the program and then click on the "Standard Mode" on the home page. Connect the iPhone to computer using USB cables. You may need to unlock the iPhone if you are running iOS 15 or later.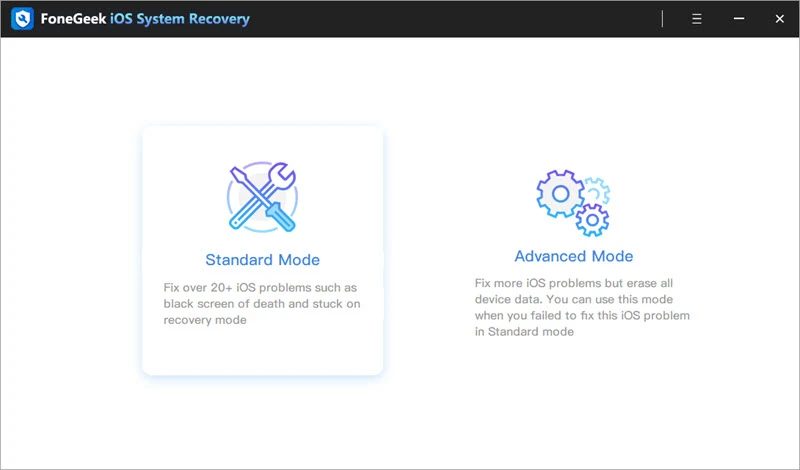 Step 2: You may have to put the device in DFU/Recovery mode if the program is unable to detect the device. Just follow the on-screen instructions to do that.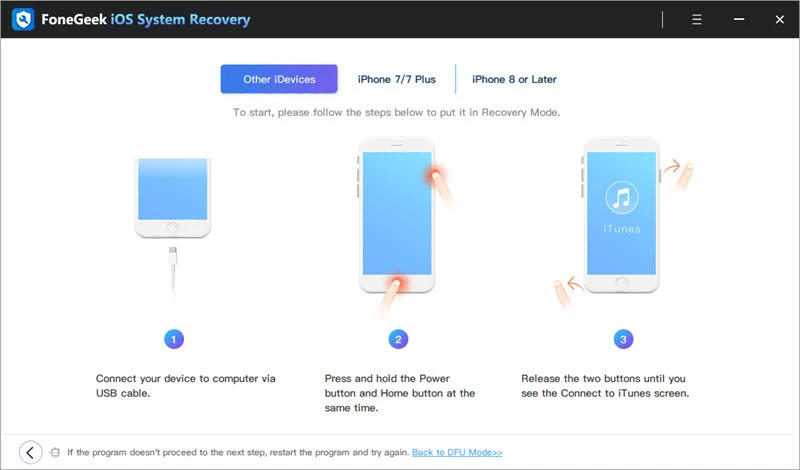 Step 3: Once the device is in DFU/Recovery mode, the program will detect the device model and display all the firmware versions for the device. Choose one and click "Download" to continue.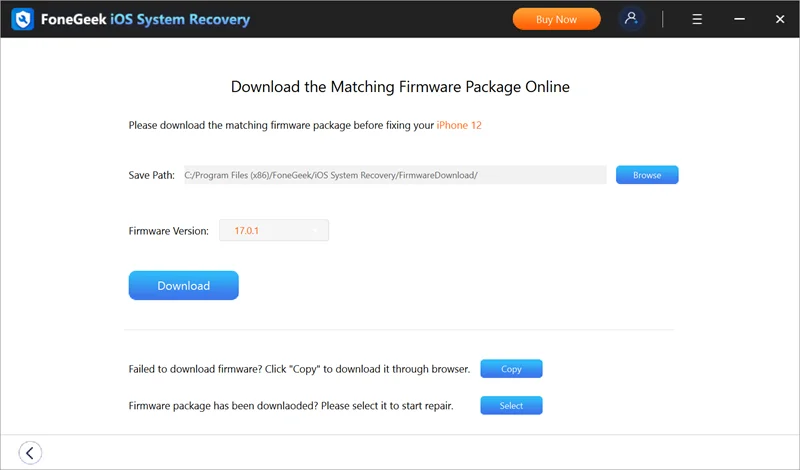 Step 4: The program will begin fixing the device automatically. Keep the device connected until the process is complete.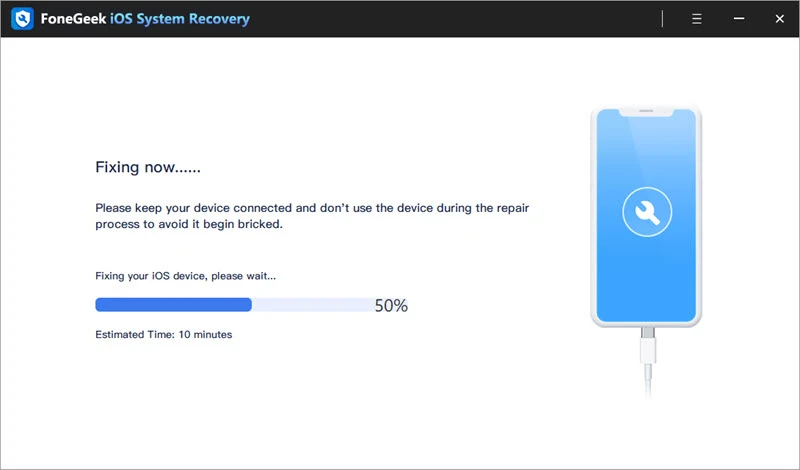 The device will restart and hopefully the email push notification issue should be gone.
The solutions above can all be effective in fixing this email push notification not working issue. We recommend that you choose a solution that best works for you and then follow the steps to implement it correctly. Let us know in the comments section below if you are able to fix the device. All your other questions on this topic or any other iOS related issue are always welcome and we do our best to find solutions for each.

Joan J. Mims is interested in researching all tips about iPhone, iPad and Android. He loves to share useful ideas with all users.

Home
>
iPhone Issues
>12 Useful Fixes for Email Push Notification Not Working in iOS 15