User Concern
"My Facebook messenger won't work on Apple Watch series 3. I just keep getting a message saying log in from the paired iPhone. However, messenger is already active in my phone. What should I do?"
Users who install Facebook Messenger on their Apple Watch may have great chances to find themselves involved in the problem of Facebook Messenger not working, including messages not loading, app crashes or keeps saying "log in from the paired iPhone".
Run into the same problem on your Apple Watch and have no idea of what to do? In this tutorial, we will introduce some quick fixes for you to get the Facebook Messenger working properly on Apple Watch.
Tip 1. Restart the Apple Watch and iPhone
Restarting is often the first measure to take when it comes to fixing issues for our devices. You can restart both your Apple Watch and iPhone to re-initate the connection. Here's how you can do it:
For iPhone with Face ID: Press and hold either the Voluem button and the Side button at the same time until you see the power off slider. Drag the slider to turn off your iPhone. Then press and hold the Side button to turn on your iPhone.

For iPhone with Touch ID: Press and hold the Side button until you see the power off slider. Drag the slider to turn off your iPhone. After that, press and hold the Side to turn on the device.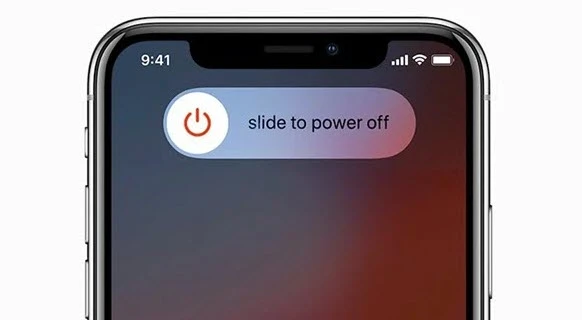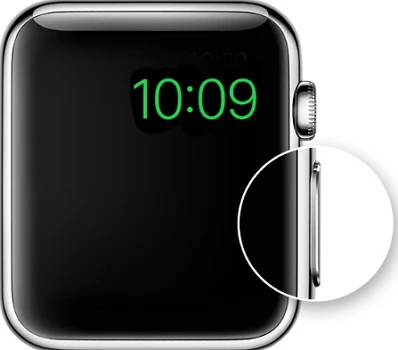 Tip 2. Turn On Background App Refresh
Try to turn on "Background App Refresh" if the reboot doesn't offer a help. You can open up Settings on iPhone, then go to General > Background App Refresh to enable it and select the option of Wi-Fi & Cellular Data, it will allow apps to fresh their content when in the background.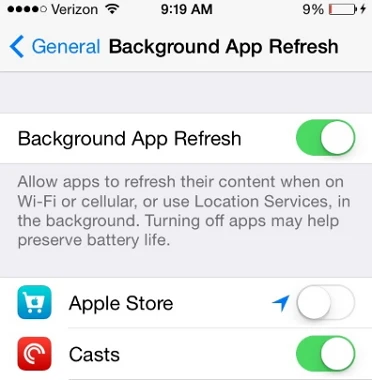 Tip 3. Turn Bluetooth Off and On Again
You can also try to turn Bluettoth off and on again to reset the connection between your iPhone and Apple Watch. To do this, go to Settings on your iPhone and find "Bluetooth", turn it off and wait for 10 seconds, then turn it on again.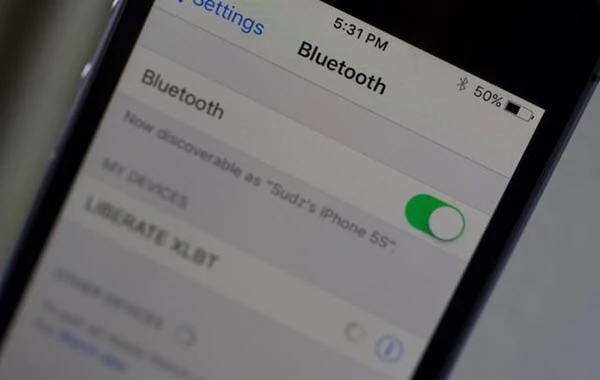 Tip 4. Change One or More of Your Default Replies
Another tricky way to fix this issue is changing 1 or 2 default replies on Facebook Messenger. Here's how to do it:
Open the Facebook Messenger app on your iPhone and tap on your profile picture.

In the Settings page, tap on the "Apple Watch" and munually change 1 or 2 replies.

Then tap on "Me" to save the changes.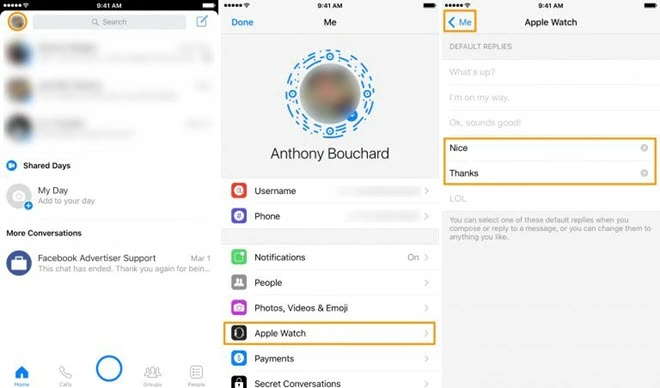 After that, re-launch the Facebook Messenger app on your Apple Watch and it will work normally again.
Tip 5. Uninstall and Reinstall FB Messenger App
Uninstalling and reinstalling the Facebook Messenger app from both the Apple Watch and iPhone proves to be effective for some users.
Keep pressing FB Messenger app on the home screen until the 'X' appears. Just tap the "X" and the app will be deleted. Then try to reinstll the app on iPhone and Apple Watch. Click on Messenger and make sure that it is toggle on on Apple Watch.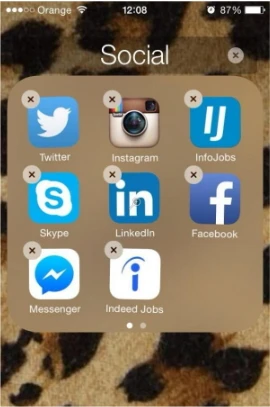 Tip 6. Update iOS, watchOS and Facebook Messenger App
Usually, updating the iOS and WatchOS helps to fix various tough nuts. Do remember to make a full backup before updating. Furthermore, please update the Facebook Messenger app as well. Here's how to do that: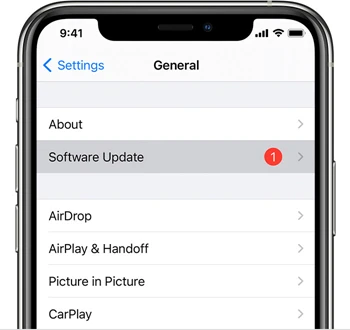 Updata WatchOS: On the iPhone that is paired with the Watch App, click on My Watch tab and go to General > Software Update to check for update of Apple Watch.

Update Facebook Messenger App: Open the App Store on your Apple Watch and tap on "Updates". Locate the Facebook Messenger app and check if there is an update available.
Tip 7. Delete Music and Add Them Back
Another simple tip which is reported to be effective is removing all songs and adding them back on iPhone. However, it is workable in rare situations.
To delete all songs, go to Settings > General > iPhone Storage > Music > Edit > Delete All Songs.

Now restart the iPhone and Apple Watch to check whether the FB Messenger runs smoothly.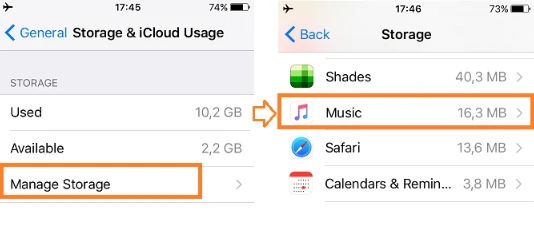 Note
Don't forget to back up the music file before deleting them. So that you can re-add these music after verifying that you have fixed the issue.
Tip 8. Fix iOS System (No Data Loss)
What users always neglect is that the issues on iPhone could also leading to the malfunction of apps on Apple Watch. And you'd better fix the iOS system issues on your iPhone for the Facebook Messenger app running properly.
When it comes to fixing the iOS issues, FoneGeek iOS System Recovery is one of the best tools that worth to try. Download the iOS Repair tool on your computer and follow the steps below to proceed.
Step 1. Launch FoneGeek iOS System Recovery on your computer and choose "Standard Mode" on the main interface.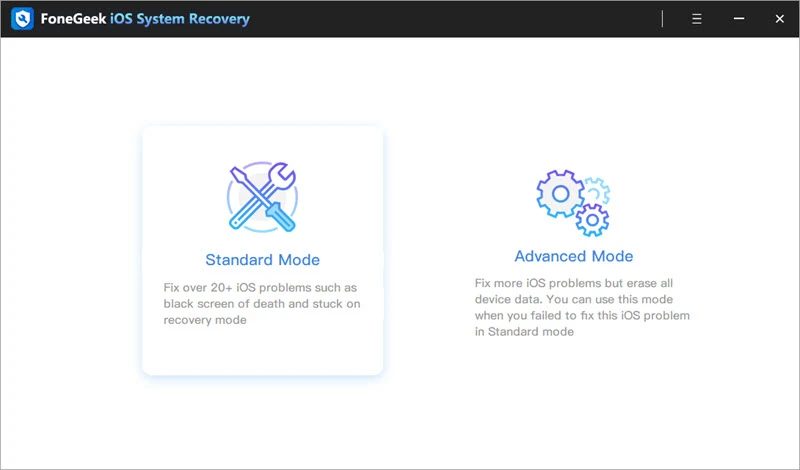 Step 2. Connect your iPhone to the computer using a USB cable. Once the device is detected, click "Download" to download the corresponding firmware for it.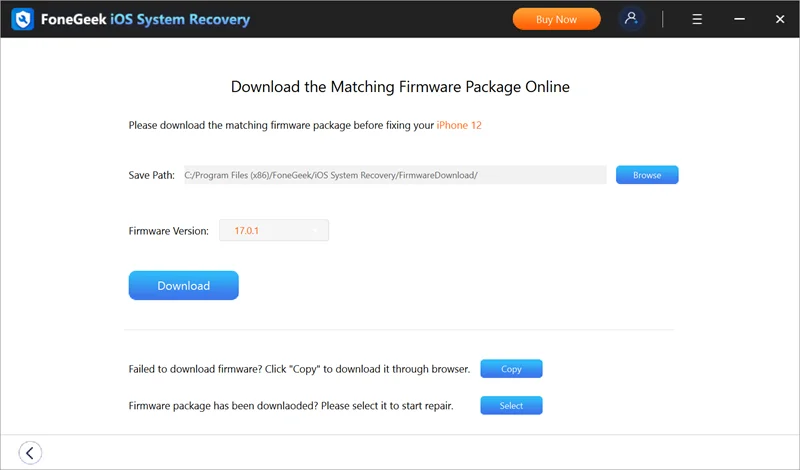 Step 3. When the program has downloaded the firmware package, click on "Fix Now" and it will start to repair your iPhone system without affecting the data saved on the device. Your iPhone will be in normal mode.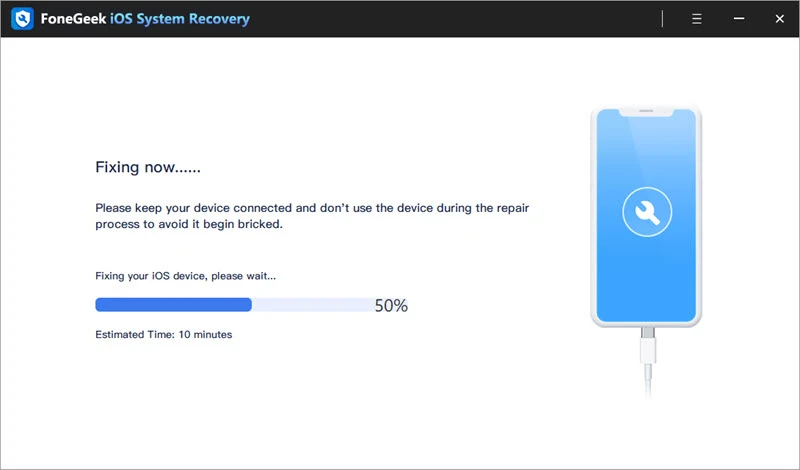 Joan J. Mims is interested in researching all tips about iPhone, iPad and Android. He loves to share useful ideas with all users.

Home
>
iPhone Issues
>[Fixed] Facebook Messenger Not Working on Apple Watch?