With over 2.45 billion monthly active users, Facebook still remains to be the biggest social media platform in the world today. It offers many useful features that are attractive to users.
However, while Facebook has worked hard to ensure the platform is user-friendly, optimized, and streamlined, there are instances when bugs and errors can occur. One of them is Facebook news feed not loading. There are a lot of factors that may cause this problem to occur. It could be a slow internet connection, incorrect date and time, using an old Facebook version, etc.
Whatever the reason is, if you find yourself in this situation, you won't see the latest updates or feeds from Facebook. Fortunately, there are various methods that can help you get rid of this problem and get your Facebook news feed to load once more. Read on to learn more about these methods and how to implement them.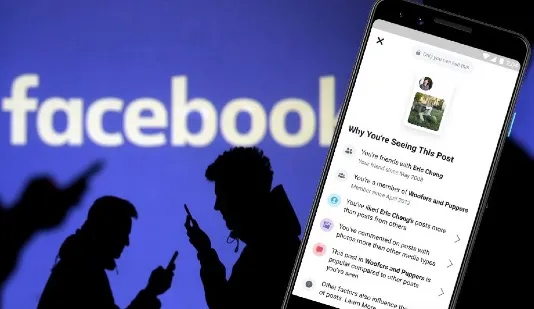 Check News Feed Preference
Information on your News Feed is usually displayed in two ways. Either as top stories or most recent stories. The default setting is often top stories, so in case new feeds are not loading on your device, then try to change this setting to the most recent stories. Here's how to do it.
Open the Facebook main page. Go to the News Feed title located at the left corner of the screen and then click on the three dots to open the menu.
When the drop-down menu shows up, select the type of News Feed you want. Change it to Most Recent.
You can also try to adjust the settings further by clicking Edit Preferences. From here, you can prioritize the new content to be always shown first among others. Once you do that, refresh the site and check if the issue of the Facebook News Feed not loading is still there.
Check the Internet Connection
An unstable internet connection is a common cause of Facebook not loading News Feed. So, first, you should ensure your internet connection is strong and stable. If it's not, then try performing basic troubleshooting steps. You can start by restarting your router/modem. Try also disconnecting your device from the internet connection and connecting it again. From there, open other apps and websites to see if they can load and browse successfully without any lag.
Try connecting directly to LAN on your computer. If you're using a mobile device, try switching between Wi-Fi and cellular data network/connection to see which works for you. Just disable the Wi-Fi or cellular data and then enable it again. Now check if your Facebook loads News Feed and comments or not. If it doesn't, try the next method.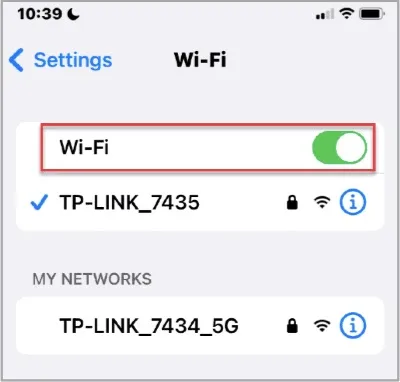 Switch to a Better Network Provider
Your network provider could also likely be the cause for Facebook not loading news feed on iPhone. When News Feed just stops and fails to load, chances are your internet speed is very poor.
You can fix this by switching to a better service/network provider. In case you were using your cellular network instead, then switch to Wi-Fi, or vice versa if the case may be. Or rather use a router altogether.
If still the feed fails to load, try changing your cellular network. Use another network provider and you'll get the Facebook News Feed.
Clear Cache and Data on Facebook
The Facebook app or site can collect a lot of cache files and data that take up much space to the point that it slows down your device leading to Facebook not loading News Feed. If that's the case, we recommend your clear the Facebook cache and data from your device by following these steps.
Open Settings on your device and tap on General.
Scroll down to iPhone Storage and tap on it.
Tap the Facebook option.
Next, tap on the Delete App to clear the facebook cache.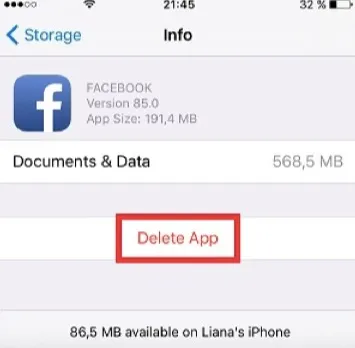 Doing so will clear all existing app files on your device and give it and the app a fresh start. It's a step that can help fix the issue pretty easily. Should it not work, try the next step.
Disable VPN
Facebook may be experiencing difficulties with loading the News Feed because of your VPN. When you have the VPN enabled and the internet connection is poor, this is highly likely to weaken the network leading to your Facebook News Feed not loading on iPhone.
The way to solve this is to disable the VPN service while using Facebook and when the internet speed becomes fast, then you can choose to turn on the VPN again.
Disable Any Browser Extensions
Some extensions tend to limit what social media sites can show, so if there are any extensions you've installed on your browser, then they could be the ones affecting your Facebook experience.
Therefore, try disabling or completely removing such extensions from your browser. Check now if Facebook loads the News Feed as it should.
Restart Facebook App
A simple restart of Facebook app is often all it takes to fix this issue of Facebook News Feed not loading. There are times when an app just gets stuck or fails to respond. So, you can restart the Facebook app or force-quit it to stop the processes. Once you do that, you then open Facebook again and check if you get the News Feed and comments loading gain.
Install the Latest Facebook App
Sometimes the issue of Facebook News Feed not loading on iPhone can get resolved easily by updating your Facebook App to the latest version, especially if you've not updated it in a long time.
To find the most recent update for the Facebook app, head over to the App Store.
Search for the Facebook app. In case there are any pending updates available, you should see the Uninstall and Update buttons instead of Open.
Select the Update button and your device will automatically download and install the new Facebook app version.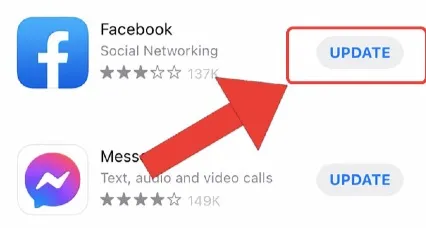 Once the Facebook app is installed on your device, open it and then log in again to your Facebook account. The News Feed problem should be fixed by now.
Log Out and Log Into Facebook Account Again
Another viable method for fixing Facebook News Feed not loading is signing out of your Facebook account and signing back in again. You can do that on all other devices that you access Facebook from (using the same account). Close them all if you have them logged in and sign in again. This is likely to resolve the Facebook News Feed issue you're facing. Follow these steps to log out.
On your iPhone, open the Facebook app.
Head to the menu bar and navigate down and click the More option.
Click on Log Out now and then log back into the Facebook app again.
The problem should be gone by now. You can also head over to the Facebook web and confirm if your news feed and comments load successfully compared to your Facebook app on your iPhone.
Set Time Zone Properly
There are cases when apps fail to load properly simply because of an incorrect date and time. I experienced this myself when I was a gamer since I used to constantly change my device date and time in order to activate cheats and tricks. So, if you've been doing the same, your Facebook News Feed may have trouble loading. You need to check and ensure the date and time on your device are set properly. To do that:
Open Settings on your iPhone. On the search bar, search for Date and Time.
Tap on Date and Time to open it. Select Automatic time zone as well as Automatic date & time.
Close Date and Time and open your Facebook app and refresh it to see if News Feed is loading. If it still fails to load, move to the next solution.
Check If Facebook Servers Are Down
Facebook servers can be down if they're facing some technical problems or are undergoing maintenance. When this happens, the News Feed will fail to load as it's supposed to. You'll only be seeing the cached one. Therefore, you need to check if that's the case.
There are several online tools that can help you confirm if a certain website is not up and running at the moment. You can such for them in Google and then verify if the Facebook site is actually down or not. If it's down, there is really nothing you can do about it other than to wait until Facebook fixes the problem or completes the maintenance process and bring the servers back up.
Restart Your iPhone
As simple as it is, restarting your iPhone can resolve many software issues including Facebook not loading News Feed. Doing a restart will help clear off your iPhone's current state. It will refresh it and clear any memory issues. None of the files in your device will get touched or removed though. Follow these steps to restart the device.
Press the power button and hold on to it for several seconds.
The power off slider will show up. When it does, drag it (from left to right) to switch off the mobile device.
Wait a few seconds and then press again the Power button. This will switch on the mobile device.
Once the device is up and running, re-launch your Facebook app and sign in with your Facebook account. The News Feed should load properly now.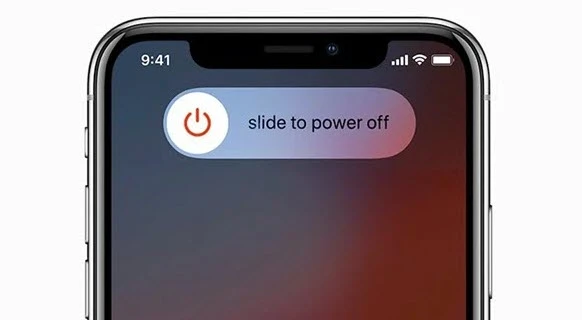 Conclusion
Facebook without the News Feed really loses its essence and makes using it off the book. However, whether it's Facebook News Feed not loading or not working at all, you should be able to fix it with any of the 12 methods we've provided above. Try each one of them until you find the one that works for you.