User Concern
"When I sign in and out of my Apple ID, from both phones, my 11 is fine but the 14 won't connect to the phone number. FaceTime says waiting for activation with the little spinning loading wheel. I don't know what to do."
When creating a new Apple ID, you will have access to FaceTime and iMessage, which allow you to chat with your friends or colleagues via video or text. The cellphone plan is not required, what you require is the network connection.
However, in some cases, you may fail to do so and get an error message says "waiting for activation" in FaceTime or iMessage. What does the message mean and how to fix it? In this article, we will share several possible solutions for this FaceTime or iMessage activation issue. Read on to get your FaceTime working properly.
What You Might See When Activating FaceTime or iMessage
There are several error messages that you might see on your iPhone when activating FaceTime or iMessage. The most frequent one is the message "FaceTime waiting for activation". Other possible error messages you may encounter are as follows:
Activation unsuccessful .
An error occurred during activation .
Could not sign in, please check your network connection
Unable to contact the iMessage server. Try again.
Could not sign in, please check your network connection.
Reasons Why You Get an FaceTime or iMessage Activation Error
The Waiting for activation error message will appear on iPhone due to various reasons.
The cellular data or Wi-Fi may not be workable.
The date and time may not be correct.
Something may be wrong with Apple's server.
There is no sufficient balance to send the iMessage activation text message.
The device settings may fail to send SMS messages.
...
Though we cannot provide the definite reasons for this error, we have provided the step-by-step methods to fix this activation issue.
How to Fix FaceTime or iMessage Waiting for Activation Error
If you see an error message during the activation, you can follow these solutions to get rid of the problem and start enjoying this excellent feature on your iPhone.
1. Check Your Device Settings
If you're seeing the "waiting for activation" message when you try to use FaceTime or iMessage, the first thing you need to do is to check your device's settings. You won't be able to activate FaceTime and iMessage if the device doesn't connect to a cellular data or Wi-Fi network.
If you are using Wi-Fi, go to Settings > Wi-Fi and check if you are connected to the right network.
If you are trying to use FaceTime/iMessage with cellular network, go to Settings > Cellular and toggle "Cellular Data" on.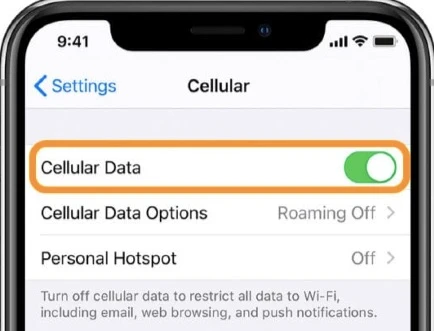 2. Turn Airplane Mode On and Off
If your iPhone is well connected to Wi-Fi or cellular data but you're still not able to use FaceTime or iMessage, you can try turning Airplane Mode on and off to fix the problem
Go to Settings and tap the Airplane Mode switch to turn it on, wait for a few seconds, and then toggle the switch to turn it off. You can also turn Aiplane Mode on and off in Control Center.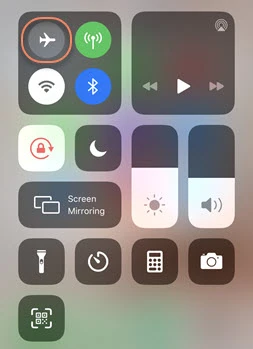 3. Set Correct Date and Time
You need to make sure that the date and time on your iPhone are set correctly as this can also disrupt the FaceTime activation process.
To do that, head to Settings > General > Date & Time, set the time and date to "Set Automatically". In addition, make sure that you have the time zone set to the correct one.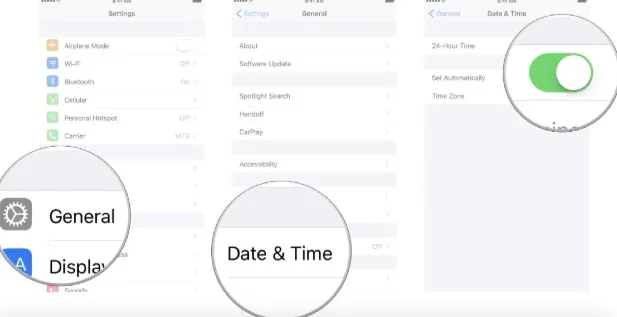 4. Disable and Enable FaceTime and iMessage
If you are still getting the error message "waiting for activation" , then the next step you can do is to turn off FaceTime/iMessage and turn it back on. Here's ho do to it:
Go to Settings > FaceTime and turn it off.
Wait for 8-10 seconds and turn it back on.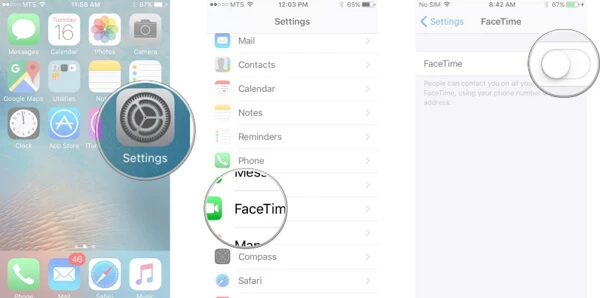 To turn off iMessage and turn it on, follow the steps below:
Head over to Settings > Messages to toggle on iMessage.
After turning on the iMessage.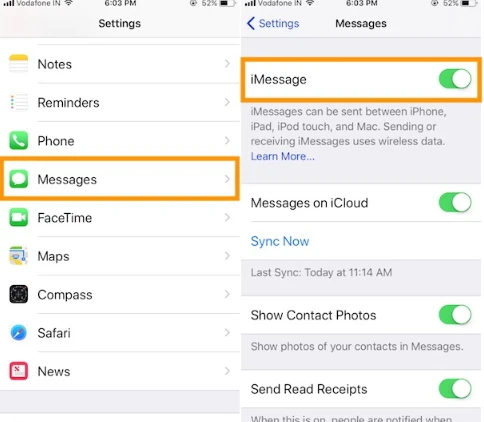 5. Hard Reboot the iPhone
For iPhone 6 and earlier versions: Simultaneously press the power button and home button for 8 to 10 seconds.
For iPhone 7 and iPhone 7 Plus: Simultaneously press the home button and volume down button.
For iPhone 8 and later versions: Press and quickly release the volume up tab, then press and quickly release the volume down button. Wait for a few seconds, hold and press the power button.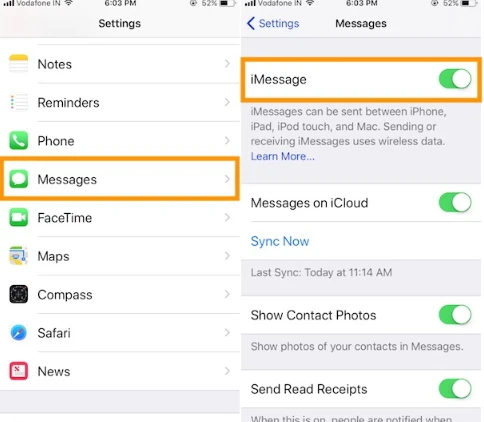 When your iPhone is turned on, you should now get rid of this FaceTime or iMessage activation error. Don't let yourself down if this error still persists, here are still other tips for you.
6. Sign out of Apple ID and Sign in Again
Sometimes, this method also does the trick. It is said to be one of the most effective solution to successfully activate the FaceTime/iMessage. You need to sign out of Apple ID from FaceTime and then sign in again.
Open the Settings app on your iPhone and tap "FaceTime".
Tap on your Apple ID and choose "Sign Out".
When you have successfully logges out, tap on "Sign in".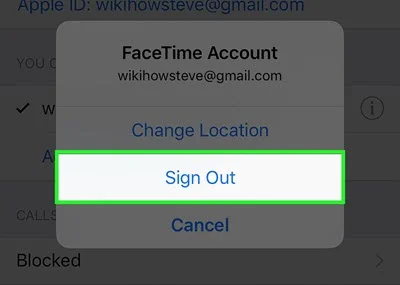 7. Reset Network Settings
As we mentioned above, if your iPhone do not have a stable network, the FaceTime activation might not work. So, you can try to reset network settings to troubleshoot any issues related to the connectivity.
Head to Settings and then General.
Tap on Reset > Reset Network Settings.
When the reset has been done, enter your Wi-Fi password again and see if FaceTime gets activated.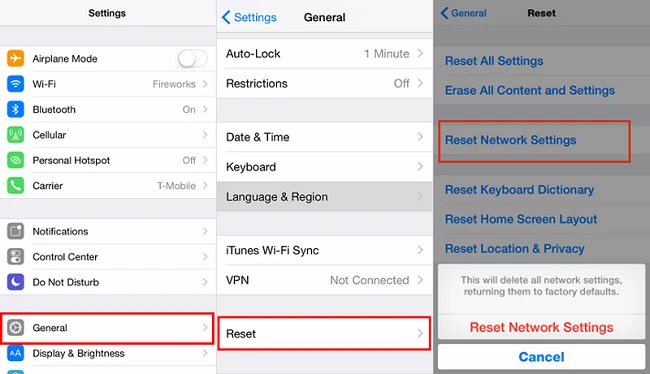 8. Wait for 24 Hours
Apple also susggested that it might take up to 24 hours to complete the Facetime activation. Maybe you can just sit back and wait a day or so to check if the FaceTime start working again.
9. Update iOS to Latest Version
Apple regularly release new iOS versions to fix bugs and glitches on iPhone/iPad. If the FaceTime or iMessage waiting for activation issue continues after 24 hours, you can try to update your iPhone to the latest iOS 16.
Here's what you need to do: go to Settings > General > Software Update and if any new update is there, download and install it.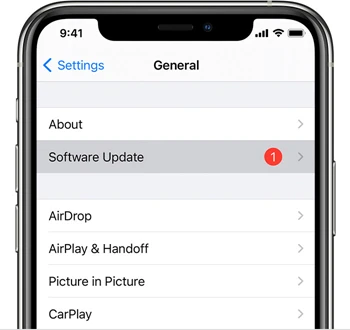 10. Fix FaceTime Waiting for Activation with Third-party Tool
Sometimes the real reason why FaceTime or iMessage waiting for activation is due to iOS issues on your iPhone. If none of the above steps worked, you can make excellent use of FoneGeek iOS System Recovery, a third-party tool intended to fix different kinds of iOS system without data loss.
It comes with a lot of functions and had been highly recommended by some renowned sites, like Filehorse, All PC Worlds, GetDroidTips, Lera Blog, Webku, TechTricksWorld, etc.
More features of FoneGeek iOS Systme Recovery:
Fix various iOS issues like iPhone stuck on Apple logo, recovery mode, black screen, boot loop, etc.
It offers 2 repair modes that highly improves the success rate of fix.
This program is 100% secure to download without any harm to your computer and device.
Completely compatible with iPhone 14, iPhone 13 running on iOS 16/15.
Here's how to fix activation issue without data loss:
Step 1. Download FoneGeek iOS System Recovery and install it on your system. Select "Standard Mode" from the main interface.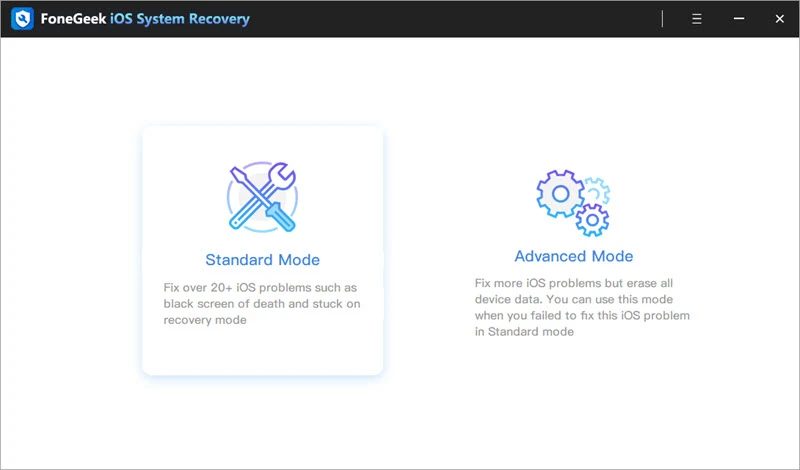 Step 2. Now connect your iPhone to the computer via USB cable and wait for the program detect the device.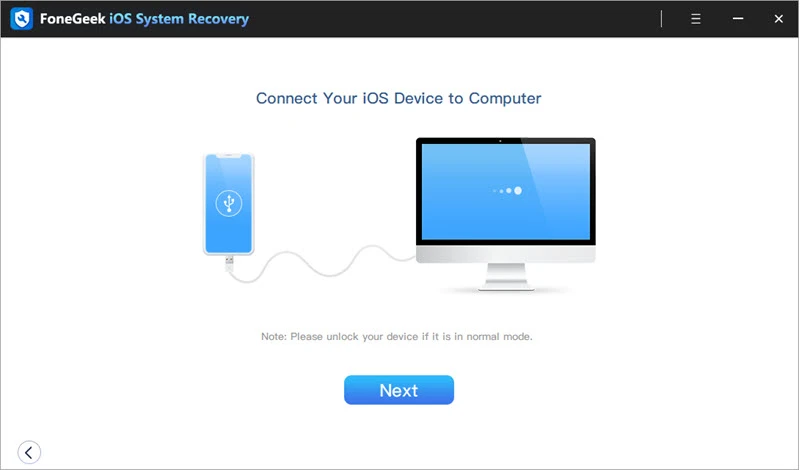 Step 3. When the device has been connected, the program will detect the latest firmware for your device, just click on "Download" to get it.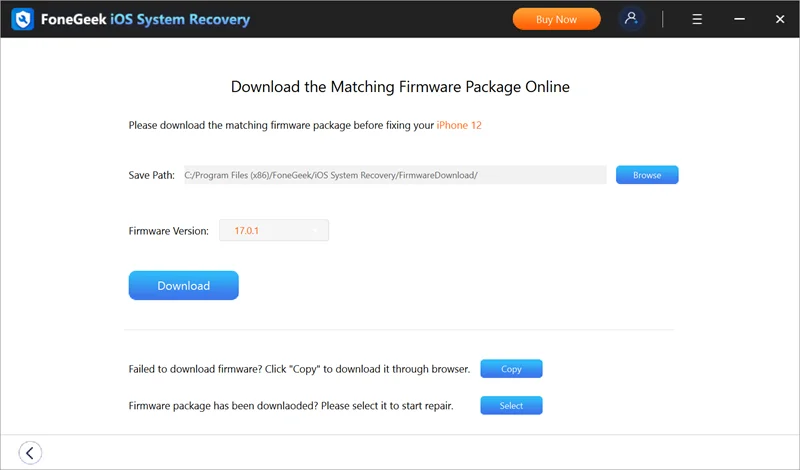 Step 4. When the download is complete, click on "Fix Now" and the tool will start repairing. When the process is over, your iPhone will reboot and the activation error will be fixed.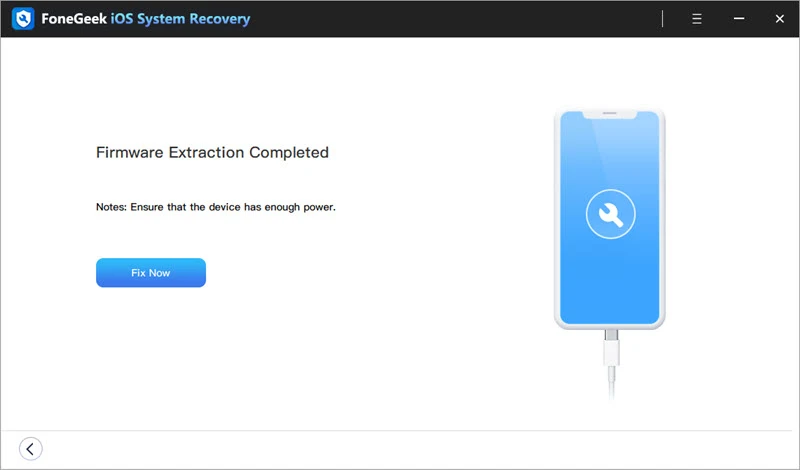 The Bottom Line
These are the solutions that you can use to get rid of FaceTime or iMessage waitng for activation issue. Hope that you are able to solve the problem and have your FaceTime and iMessage working again.
If you go through this list and you're still seeing the activation message, you can contact your carrier of Apple support for more professional help.