FaceTime screen share gives a whole new meaning to online interaction by allowing Apple users to share, receive, and browse through different media and apps while on a call. However, you don't get to enjoy these perks when your FaceTime screen share isn't working, which can be a real bummer. So, why can't you share your screen on FaceTime, and how do you fix the problem?
This article reveals the different reasons your FaceTime share stopped working during a call and 7 expert methods to resolve the problem by yourself. Let's dive in.
What is Screen Share/SharePlay on FaceTime?
SharePlay, also known as Screen Share, is an in-built feature from Apple that allows users to share video and audio content while on FaceTime with friends and family. With SharePlay, Apple users can split their screens while FaceTiming to watch videos and movies, peruse photos and apps, and listen to the same music simultaneously.
SharePlay is a brilliant addition to FaceTime, but it only works on Apple devices running iOS 16 and later versions. Now that we know what SharePlay is, let's find out how to use it.
Why is Screen Sharing Not Working on FaceTime?
Apple users often experience difficulties when trying to share screen on FaceTime, including a frozen screen and blank screen display. Here are possible reasons why screen sharing isn't working on a FaceTime call:
You have a poor internet connection
You'll have a hard time using Screen Share if your Wi-Fi or internet connection isn't strong enough. In this case, the screen will freeze when you attempt to share screen.
Software problems can also affect screen sharing
In some instances, a bug link with iOS 16 can affect your Screen Share's functioning. In this case, the iOS 16 update will not be fully functional, causing your SharePlay feature to seize.
You saved the contact's name(s) with an emoji
FaceTime screen sharing might not work well if the contact's name is saved with or alongside an emoji.
Your country doesn't support FaceTime SharePlay
Saudi Arabia, Qatar, Jordan, and the United Arab Emirates (UAE) don't support FaceTime SharePlay, so if you live in any of these countries, this is why your screen sharing isn't working on FaceTime.
The app doesn't support Screen Share
If the app you want to share on your screen doesn't support Screen Share, then it won't work. Please note that Apple device has to be running Apple's iOS 15.1 or a later version for FaceTime to work. If your device runs on a previous iOS version, Screen Sharing will not work.
Next, let's check out the best ways to fix FaceTime Screen Share not working.
7 Methods to Fix FaceTime Screen Share Not Working on iPhone
Below are the 7 effective methods to fix FaceTime Screen Share not working on iPhone:
Turn Off FaceTime and Turn It Back On
The first fix to screen share not working is to restart the FaceTime app. Here is a detailed guide for this method:
On your iOS device, go to "Settings".
Locate FaceTime and tap on the toggle switch to disable FaceTime.
Restart your iPhone using the side buttons and wait for it to come back on.
Go to "Settings" and tap on the FaceTime toggle switch to enable it again.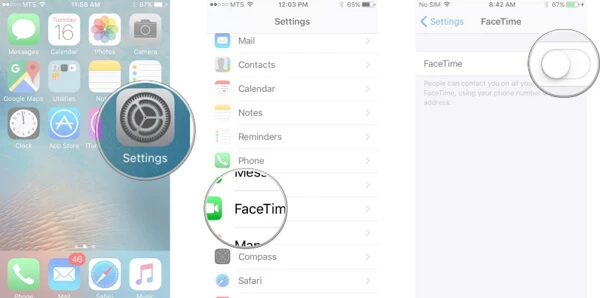 Once FaceTime has been enabled, begin a FaceTime call and see if you can access the SharePlay option to Share Screen. If this method doesn't work, we have 6 more to try out. So, keep reading.
Remove Emojis on FaceTime Screen Contact Name
Saving contacts with emojis is cool, but it can affect your Screen Share's functioning. If this is the problem, you need to delete the emoji to fix the problem. To do this:
Go to contacts on your iOS device and search for the name(s) you are trying to share the screen with.
Tap the "Edit" option to alter the contact's saved name and delete all emojis.
Tap "Done" to save the change and restart FaceTime, as discussed earlier.
Call the contact again on FaceTime and see if the SharePlay feature is functional.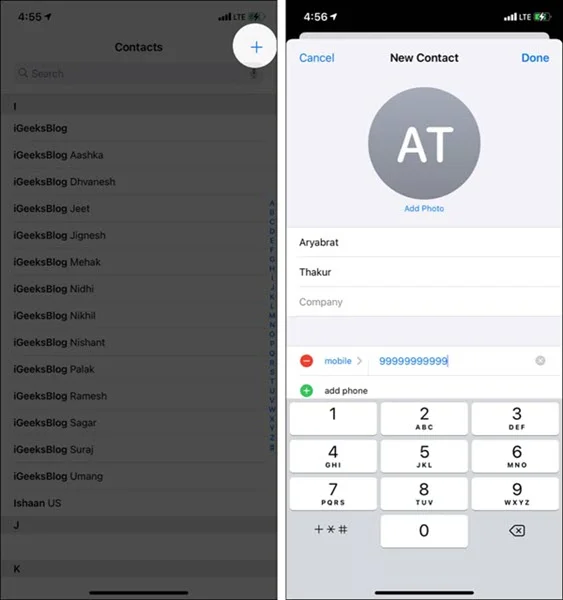 Ensure That SharePlay is Turned on
The FaceTime screen share will not work if this feature is not enabled. To enable FaceTime to avoid future issues, here are the detailed intructions:
On your iPhone, open Settings application and scroll down to click on 'FaceTime'.
Then click on "SharePlay" and ensure that it is turned on.

Check If the App Supports SharePlay
Not all apps on your iPhone will support the SharePlay feature. Check here to know if the app you are trying to share has SharePlay support. Apps like Apple Music, Apple TV, and TikTok have SharePlay support.
Force Restart Your iPhone
Giving your iOS device a good old reboot is a potential fix to software and bug issues causing the Screen Share malfunction. Here's how to force restart iPhone:
For iPhone 6S/6:
Press the Side button on the right side of your iPhone and the Home button at the same time. Hold both buttons until the Apple logo shows up on the screen.
Leave the iPhone to restart and open the FaceTime app. Get on a call and try to Screen Share to see if it works.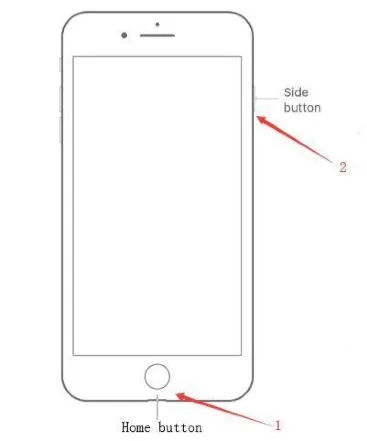 For iPhone 7/7 Plus
Press the Volume Down button and the Power button simultaneously. Hole both buttons until the Apple logo is displayed on the screen.
After the iPhone restarts, open the FaceTime app and launch the SharePlay feature to know if it works.
For iPhone 8(Plus), X series, or Later
Press and release the Volume Up button quickly.
Press and release the Volume Down button quickly.
Keep holding the Side button until the Apple logo appears on the screen.
Leave the iPhone to restart. Open the FaceTime app and try the Screen Share feature to see if it works.
Connect to a Strong WiFi
If your internet connection is very poor, then the SharePlay feature will not work. To fix this issue, you need to connect to a stronger Wi-Fi. Here is how to do this:
From your iPhone home screen, go to "Settings" and locate Wi-Fi.
Tap on Wi-Fi and allow your iPhone to scan for nearby networks.
Connect to the strongest network. The more curved lines appear in front of the network, the stronger the internet connection.
Launch the FaceTime app and check if the SharePlay/Screen Share feature is working.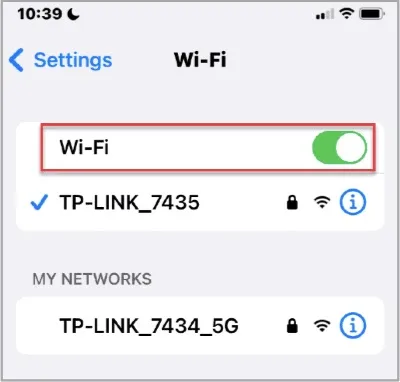 #6. Update Your iPhone
As we mentioned earlier, you can only share screen on FaceTime in iOS 15.1 or later. If your iPhone is running an old iOS version, you won't be able to use the FaceTime screen share feature. So, make sure to update your iPhone to iOS 15.1 or later.
Plug in your iOS device to a power source and connect to a strong Wi-Fi.
Go to "Settings" from your home screen and click "Genera".
Then locate and click on "Software Update." If an update is available, click "Download and Install".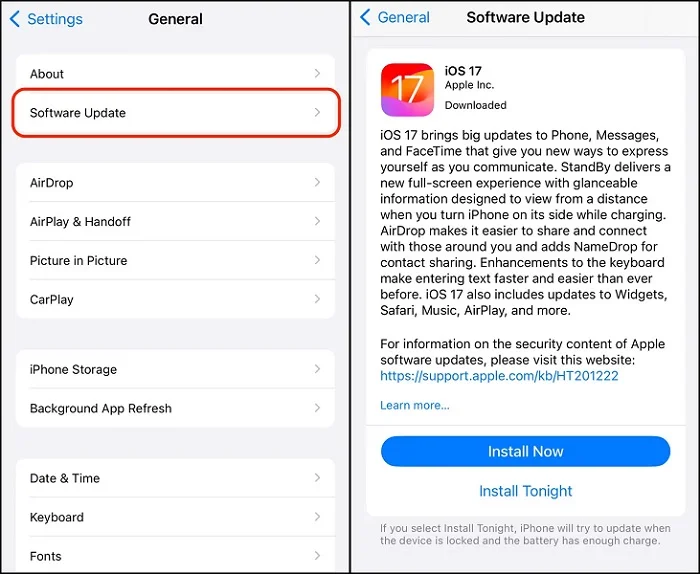 #7. Use FoneGeek iOS System Recovery
If you still cannot share the screen on FaceTime after iOS 16 update, there might be some bugs behind it. Take it easy, you can quickly repair your iOS system by using the third-party iOS repair tool.
FoneGeek iOS System Recovery is an intelligent tool that can fix your FaceTime Screen Share not working problems. Here are the core features of this tool:
Fix FaceTime issues as well as 200+ issues in Standard mode without data liss.
Downgrade iOS to unsigned version without using iTunes.
Reset your iPhone to factory settings without password.
Here's how to fix FaceTime screen share not working without data loss:
Step 1: Download the FoneGeek iOS system recovery software from its official site and install it on your computer. Run the program and select "Standard Mode" from the home page.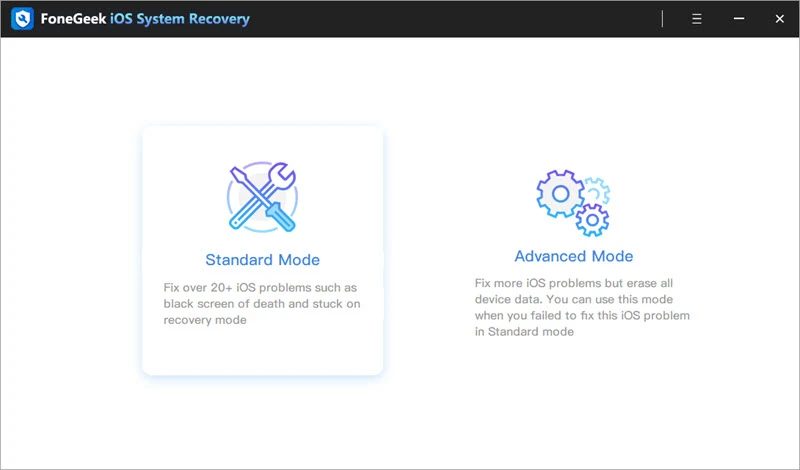 Step 2: Unlock your iOS device and connect it to your PC using a USB cable. If your device isn't recognized, the program will inform you to boot it into "Recovery mode" or "DFU" mode to get detected and proceed to the next step.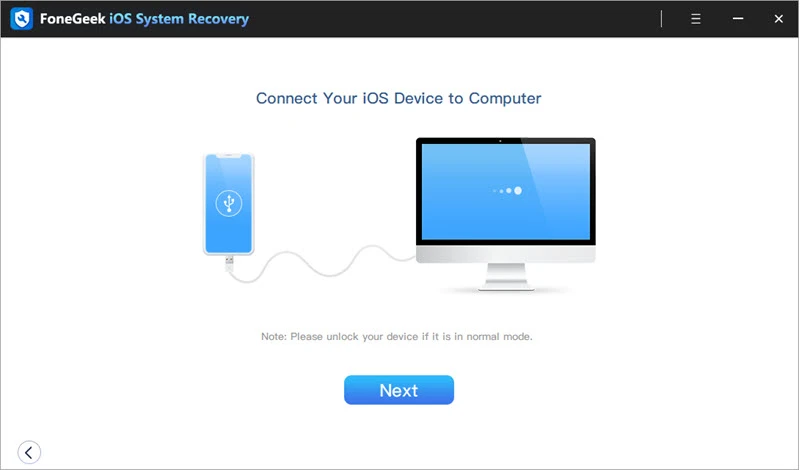 Step 3: Select and download your preferred iOS firmware. Once the download is complete, verify the iOS firmware.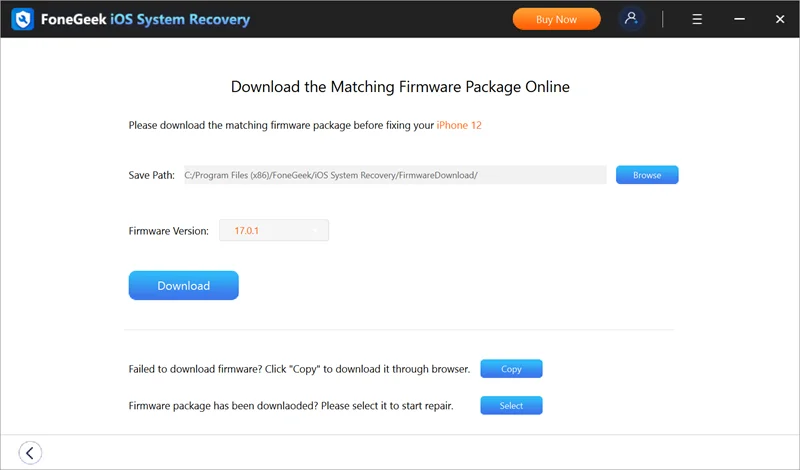 Step 4: Click on "Fix Now" so the program starts fixing the iOS system issues. Once it is done, open the FaceTime app and try using the SharePlay feature to know if it works.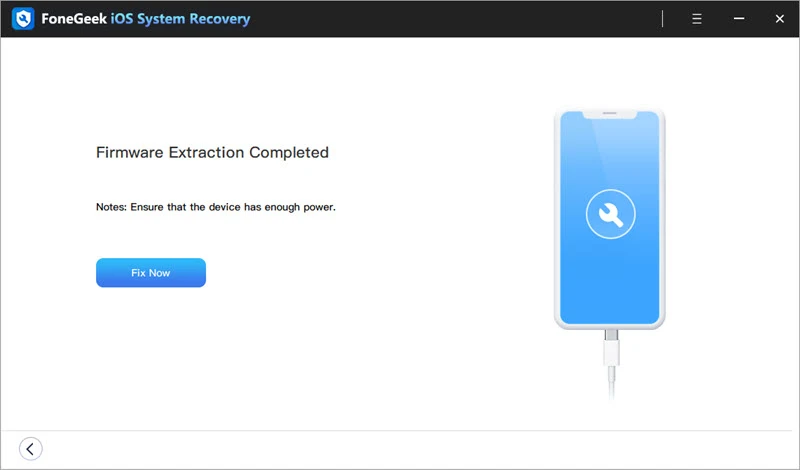 FAQs about FaceTime Screen Share & SharePlay
Q1. Can Android and Windows users enjoy the Screen Share feature while FaceTiming?
Android and Windows users can now join and connect to FaceTime calls thanks to the new macOS 12 and iOS 16 software updates. Both software updates allow Android and Windows users to connect to FaceTime calls through FaceTime-web using browser like Chrome or Microsoft Edge. Though Screen Share isn't available now for Android and Windows devices through the FaceTime web, Apple might add the feature in subsequent updates.
Q2. Are there Apple apps that have SharePlay support?
These apps from Apple have SharePlay Support: Apple Music, Apple TV+, Apple Fitness+, Disney+, HBO Max, Kahoot, Cameo, ESPN+, Pluto TV, Hulu, SoundCloud, Paramount+, Redfin, Twitch, TikTok, and NBA. With later iOS updates, more Apple apps might support SharePlay.
Q3. How to Share Screen on FaceTime in iPhone?
There are two ways to share screen on FaceTime, and this guide explains both methods in detail.
Option 1: Share Screen via Custom-Generated Links
This method allows you to share screen on FaceTime by using a unique link generated for you. Here is a guide for this method:
Open the FaceTime app on your iOS device.
Tap the "Create Link" button to create a unique FaceTime link.
Tap on the green "i" icon near the created link and click on the "Share Link" option.
Now you can share the link to your friends via E-mail, WhatsApp, or iMessage and ask them to join.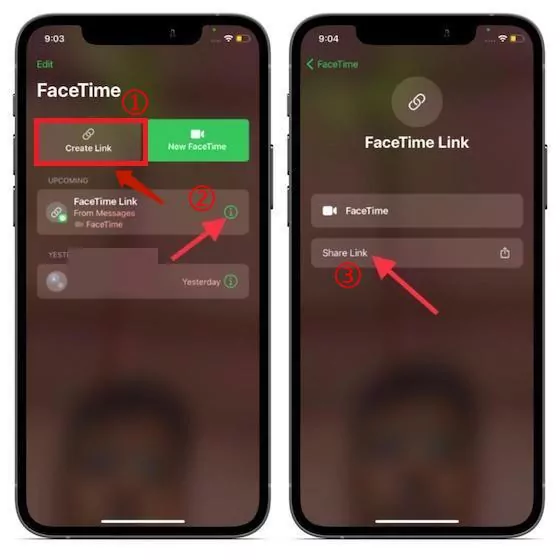 Option 2: Share Screen on FaceTime Call
You can also share screen while on a FaceTime call. Here is how to do this:
Open FaceTime on your iOS device and start a call.
Add the contact(s) you want to share your screen with and tap the "FaceTime" icon to begin the call.
During the FaceTime call, find the "Screen Share" button displayed on your screen.
Then tap "Share My Screen". After a 3-second countdown, screen share will start.
To stop sharing, tap the "Share Screen" icon and select "Stop Sharing Screen."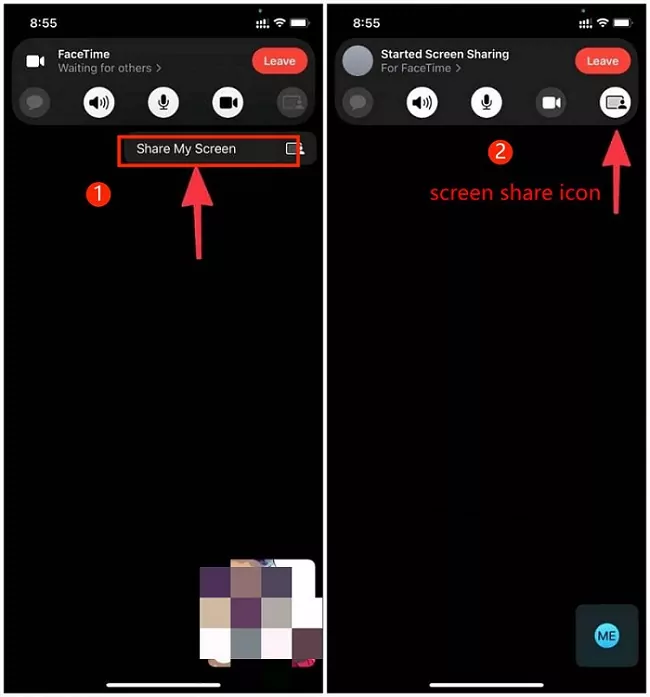 Final Words
Introducing Share Screen/SharePlay on FaceTime puts Apple devices one step above every other. The possibility for a shared viewing and listening experience via SharePlay allows for a terrific user-end experience.
However, bugs, non-compatibility of some apps, and software problems mean SharePlay isn't error-free and might malfunction sometimes. You can now fix any Screen Share not working problems with the help of the FoneGeek iOS System Recovery or by using any of the methods discussed in this article. For more pro tips and fixes to your iOS problems, check out other articles and software programs on this website.