Gmail not working on iPhone can be a nightmare, especially if you carry out most of your emailing activities over your phone. You won't be able to log in to an app/service, receive important alerts, change passwords on websites, and much more.
In short, it's a chaotic situation, and the cause of it could be anything, including misconfigured iPhone settings, a glitch in the Gmail app, or an internet connection error.
Luckily, whatever it is, it doesn't matter because there are solutions to fix this Gmail app not working on iPhone issue. Besides highlighting the reasons behind it, this guide shares some of the best ways to resolve it. So, without much ado, let's get started.
Why is My Gmail Not Working on My iPhone?
Gmail can stop working on your iPhone or iPad due to numerous reasons, such as:
When Gmail fails to sync emails on your iPhone.
If you didn't complete your Gmail account setup, causing it to stop working.
When your internet connection isn't stable, or it's not working.
There's interference with your IMAP or other internet settings on your device/Gmail.
Probably, the Gmail account is blocked by Google due to security risks like suspicious login attempts to the account.
Some firmware-related glitch or minor bug is causing the problem.
So, if you've been wondering "why my Gmail is not working on my iPhone", these are the possible reasons. Let's check how you can get your Gmail working again.
1. Check Google Gmail Status
Sometimes your Gmail may fail to work because Google's Gmail Service is offline or having problems. Therefore, you should head to Google Workspace Status Dashboard to check the service status for Gmail to ensure it's not facing any disruption or outage.
2. Review Device Activity
If Google Service is up and running, you should manually confirm your Gmail login on your iPhone, especially if you didn't get any alerts in your inbox about a login attempt. You can do this by heading to your Google account on a browser. Follow these steps:
On your iPhone or a computer, open a web browser, go to Google Account, and sign in to your account.
Click the Security tab. Check the recent security activity of your iPhone. Now, click on the login activity on your iPhone.
When the next screen appears, click "Yes, it was me."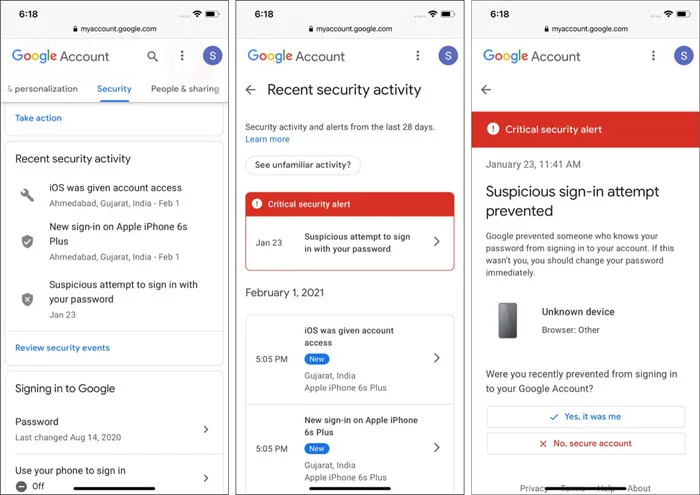 The Gmail on your iPhone should work fine now. If not, try the next fix.
3. Use CAPTCHA Reset
Google may require you to unlock a CAPTCHA before you can access and use your account, especially when it notices some activities on your Gmail account from another device that's not associated with the account or when you try to connect from an unfamiliar location. You can resolve this by performing a CAPTCHA reset. To do that:
Launch a web browser and go to Google's CAPTCHA reset page.
Log in using your Gmail account and then click on Continue.
When you see the "Account access enabled" message, open the Mail app on your iPhone and check if Gmail works.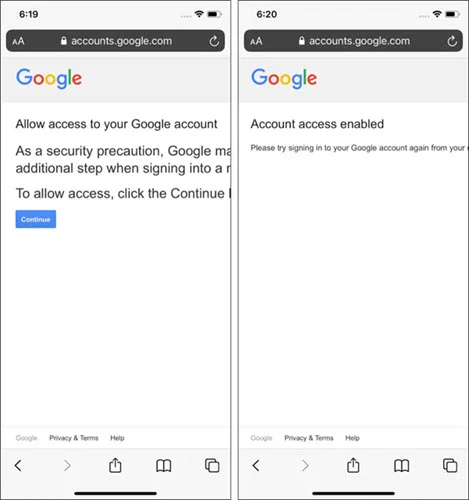 4. Ensure IMAP is Enabled
One of the reasons for iPhone Gmail not working is disabled IMAP in Gmail's settings. Like many email clients, Gmail uses IMAP technology to deliver mail to your iPhone. When IMAP is disabled, you won't receive any mail from the Google server. Therefore, for Gmail to work properly, you must ensure IMAP is turned on. Follow these steps to find out:
On your PC, launch a web browser. Sign in to your Gmail account.
In the upper right corner, click Settings (the gear icon). Next, click See all settings.
Head to the Forwarding and POP/IMAP section, then navigate to the IMAP Access segment.
Click on Enable IMAP. This will turn it on if it's disabled. Now click Save Changes to finish the process.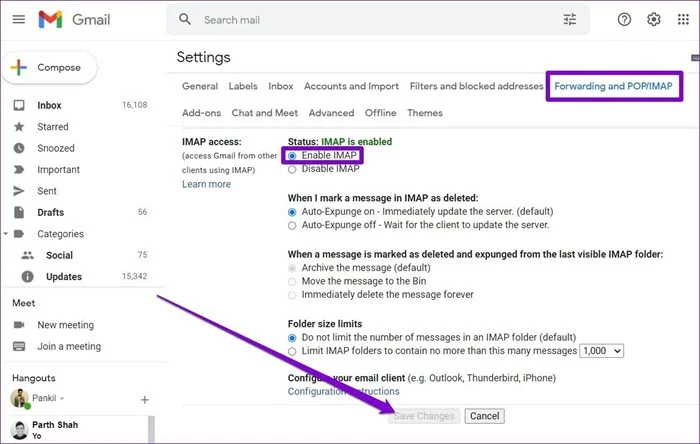 5. Check Your Internet Connection
There must be stable internet for Gmail to function probperly. Therefore, check that you have a working internet connection by opening another app on your iPhone like Safari, and try visiting a website. If the website loads completely, then your internet connection is working fine.
Also, disable VPN if you're using it, especially if it's free. When it's turned on, you can't access several services.
Note: If you're using mobile data, check if the mail app is set to use. If it's not allowed, that could be the problem. To find out:
Go to Settings on your iPhone.
Tap the Cellular option.
Navigate down and check the toggle for the email app (Mail/Gmail or other mail services you use) to confirm that it's enabled.
6. Force Close the Gmail App
Should you find that your internet connection is okay, try force-closing the Gmail app and then reopening it. Many apps running in the background can create issues even though your iPhone may have sufficient power to run all of them. So, closing the Gmail app in the background and restarting it again can help fix this issue. To do this:
Tap the bottom part of your iPhone and quickly swipe up, then release the finger when you reach the centre. This will open all recent apps.
Look for the Gmail app and swipe it up to force close it.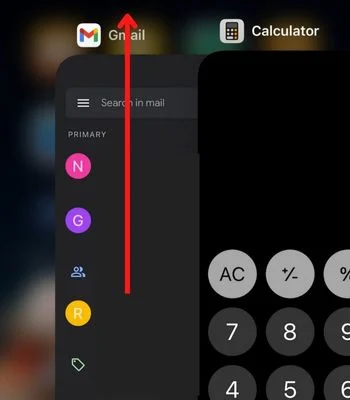 Wait a few seconds and start the app again. See if you can use it now.
7. Restart Your iPhone
The problem could result from a minor glitch in the Gmail app itself or a background process. If that's the case, then rebooting your iPhone should fix it. For iPhone X and later models, long-press the Sleep/Wake button plus one of the Volume buttons so that the power off slider can appear.
For older iPhone models, long-press the Sleep/Wake button and release it when the power off slider is launched. Now, turn off the iPhone by dragging the slider. Let the phone shut down completely, and restart it by pressing the Sleep/Wake button again.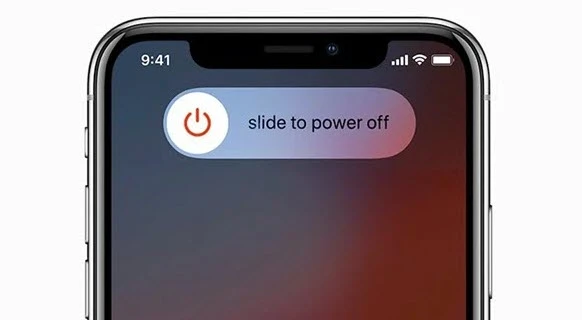 8. Disable iPhone Restrictions
If you on purpose or unintentionally restricted the Mail app, this could be the reason for the iPhone Gmail not working problem you're facing. Follow these steps to disable the restrictions:
Launch Settings, then tap Screen Time. (If you see Turn On Screen Time, there are no restrictions, so skip all these steps and move to the next fix).
Now, tap on the Content & Restrictions option.
On the next page, tap on Allowed Apps.
Check and ensure that the toggle for the Mail app is green (active).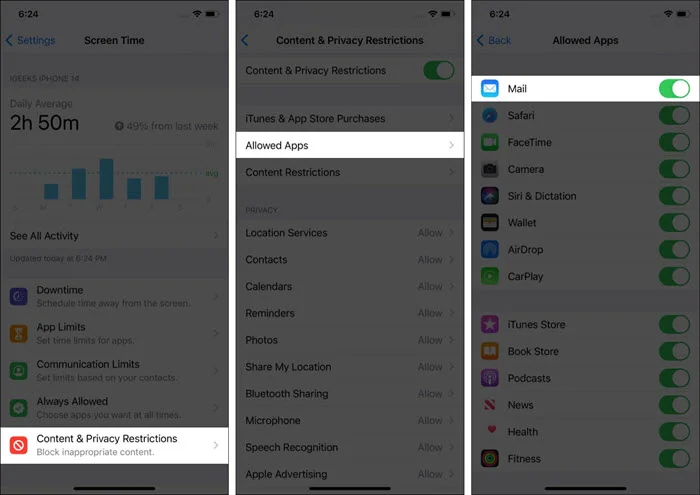 9. Update the Gmail App and iPhone
Sometimes the problem could be within the Gmail app itself. Hence, updating the app to the latest version can help resolve the issue because App updates often fix bugs and improve the function and overall compatibility.
You can easily perform the update by opening the App Store and clicking on Updates. Refresh the page by pulling down the screen and tapping the UPDATE option next to Gmail or the respective email app you're using.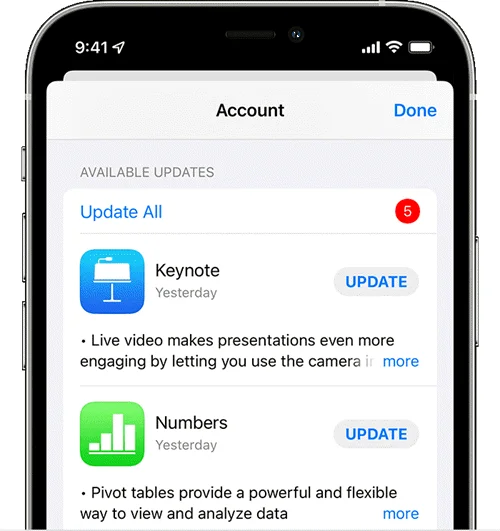 While you're at it, you should also try to update your iPhone's iOS. An outdated iOS version is likely to cause Gmail not to work properly. However, when the iOS is updated, everything will run smoothly. So, open Settings, then tap the General option. Tap on Software Update on the next page to search and install the latest iOS version on your iPhone.
10. Uninstall and Reinstall Gmail/Mail App
When you uninstall and install the Gmail/Mail app again, some of the minor issues causing this problem can be fixed. To delete an app on iPhone:
Press and hold on to the Gmail/Mail app. Then, tap the Remove App option.
When a pop-up window shows the app, tap on Remove App again.
Another pop-up window will appear. Tap on Delete when it does.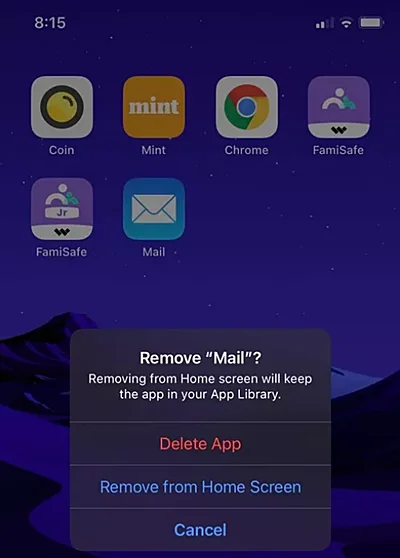 After removing the email app, reinstall it from the App Store.
11. Remove and Re-add Your Gmail Account
The problem of iPhone Gmail not working can also be resolved by removing your Gmail account and setting it up again. Doing so will refresh your account's connection to Google's Gmail servers and likely fix the issue.
Launch Settings and head to Mail.
Open the Accounts option and tap on Gmail.
Tap Delete Account. When prompted to confirm your action, tap Delete from My iPhone.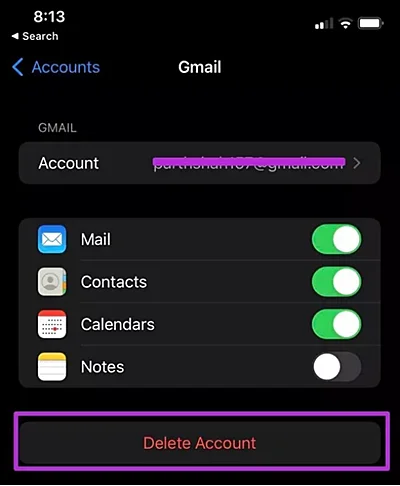 When done, add your Gmail account once more and check if Gmail is working now.
12. Reset All Settings on iPhone
This method will delete all your iPhone's settings (Wi-Fi, VPN, Bluetooth, etc.) and restore them to their default state. However, your personal data, such as music, photos, videos, apps, etc., won't get deleted.
Launch Settings. Tap the General option.
On the General menu, tap Transfer/Reset iPhone.
Next, tap Reset All Settings.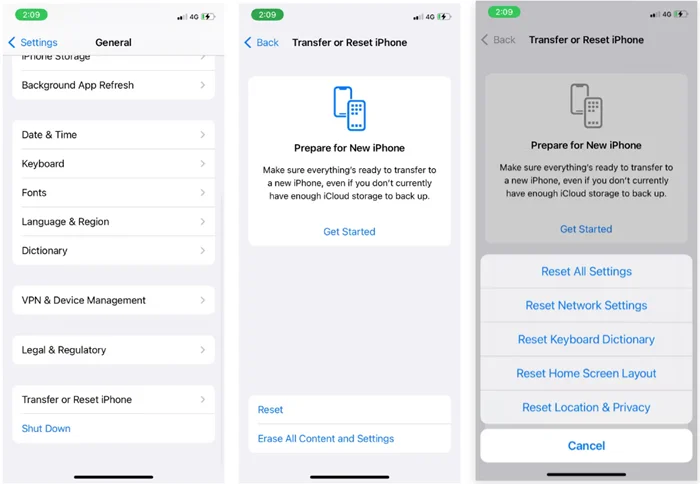 Once you finish this process, set up your Gmail. It should work fine now.
13. Check for iOS System Error and Repair It
If Gmail hasn't worked so far, chances are there could be an issue with the iOS system of your iPhone. The easiest and most effective way to resolve this is using the FoneGeek iOS System Recovery. This tool can fix almost all iOS system issues without any data loss.
It can efficiently identify the iOS system error in your iPhone, causing Gmail not to work and repair it. You won't have to go through another solution. It supports all iPhone models and iOS versions, including the latest iPhone 14 and iOS 16.
How to use FoneGeek iOS System Recovery to solve Gmail not working on iPhone:
Get the FoneGeek iOS System Recovery program (click the respective link above). Once downloaded onto your computer, install the program and launch it.
From the Home page, click Standard Mode. Connect the iPhone to your PC using a USB cable.
The software should detect your device. Once it does and displays the device model, select the appropriate firmware package according to your device model, then click Download.
The program will download the iOS firmware package. When it finishes, verify the downloaded file and then click Fix Now to begin repairing your iOS system and get Gmail working again.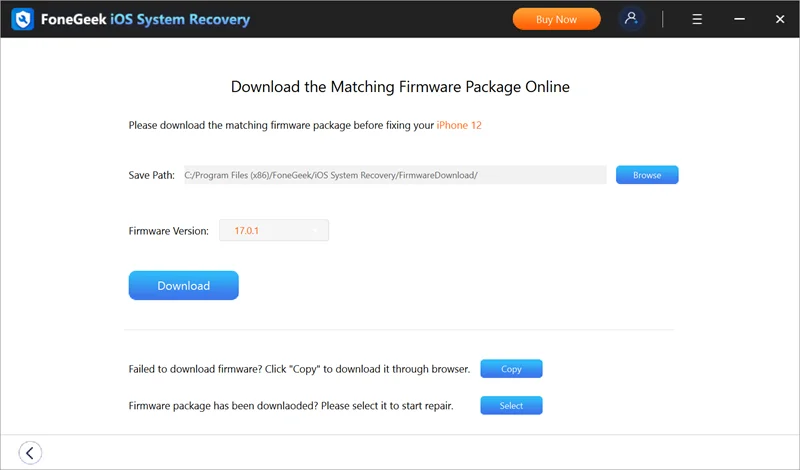 Conclusion
These solutions will be able to resolve the Gmail not working on iPhone issue and allow you to use your Gmail again as normal. While we have listed numerous methods, it's much better to use the FoneGeek iOS System Recovery program. It's a complete iOS system repair tool that can fix almost all iPhone issues with just a few clicks. It's very easy to use and guarantees a high success rate compared to other methods. Moreover, none of your data gets lost during the repair process.