Having a green line on iPhone screen is an issue that can affect almost any iPhone model, but it seems to be more prevalent with certain iPhone models, like iPhone 7 and iPhone X, especially after running iOS 16/15 software updates.
If you're having the same problem too, don't panic. Apple hasn't yet offered any fix for it, but fortunately, there are several practical methods you can use to resolve it, and that's what we're going to look at in this guide. Below, we'll show you what causes and how to fix the green lines on iPhone screen. Let's get stared.
Why Is There A Green Line on My iPhone?
As mentioned earlier, the green line on iPhone screen is a common display problem that's more prevalent with the iPhone X model. The iPhone's digitizer having problems connecting with the LCD is what is said to cause it. That means it's usually a hardware-related issue.
These green lines sometimes do occur as a result of random firmware flaws such as in-app glitches or update errors. The best way to check the main cause behind them is to know exactly when they began or what exactly happened before they started appearing.
For instance, if you dropped your iPhone and then the green lines showed up or got it wet before they showed up, then there's a high chance that it's a hardware issue. However, if the lines came up after external downloads, doing an update, or app installation, then it's likely the issue is software-related. It's the same case if the lines occur after a system settings alteration.
9 Quick Ways to Fix Green Lines on iPhone Screen
1. Check If the Screen Is Wet
The first thing to do is to make sure there's no excessive moisture on your iPhone. If the internal components get into contact with any sort of liquid, they can stop working properly and this could cause the green lines to occur on the screen.
In case you're seeing the green lines on iPhone screen because the device is wet, get a dry, soft cloth to wipe down all the wet areas. Make sure you've passed the fabric inside all the openings/crevices including the charging keys, headphone jacks, and the volume keys.
2. Restart/Force Restart Your iPhone
If your iPhone was never wet or you never dropped it yet the screen suddenly started showing green lines, the cause could be a random glitch that's probably affecting the display system. If that's the case, restarting your phone can fix it.
You can do two kinds of restart on your iPhone - a simple reboot (soft reset), which should work fine if the phone is responding properly, or a force restart in case the phone isn't responsive.
Steps for restarting an iPhone (soft reset):
Press either Volume button together with Side button. Hold them down to bring up the power off slider. When it appears, power off the phone by simply dragging the slider. Wait 30 seconds and then hold down the Side button until the Apple logo comes up.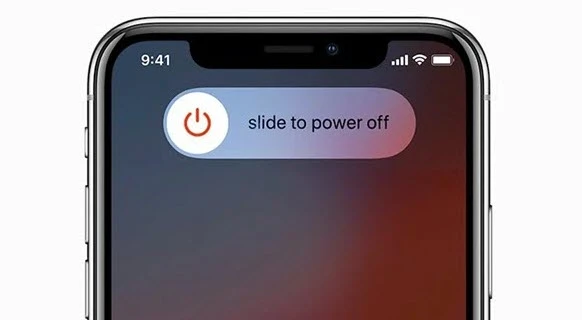 Steps for force restarting new iPhones without Home button:
Start by quickly pressing the Volume Up button and releasing it. Go to the Volume Down button, press it and release it quickly too. Finally, press the Side button and keep holding it. Release it immediately after the Apple logo shows up.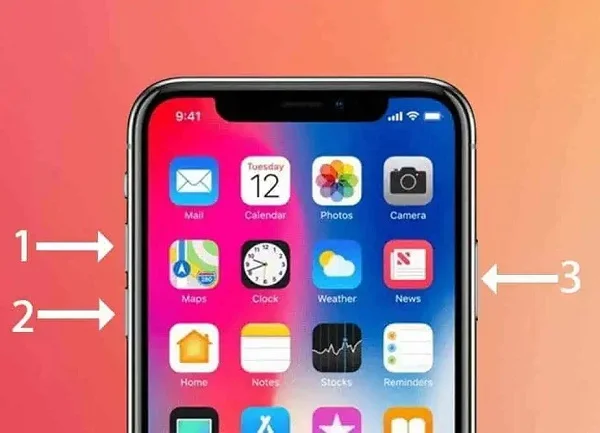 Both methods won't affect the data saved on your iPhone storage, hence you don't have to worry about any important files getting lost.
3. Adjust iPhone Display Settings
You can also get rid of this green line on iPhone screen issue by just changing your phone's display settings. For instance, if your device screen still responds correctly even with the green lines showing up, you can try adjusting the screen brightness.
You may not know it yet but adjusting the screen brightness can actually solve some software-related display issues such as screen burn and also green lines, especially in iPhone X models. Another setting to tweak is True Tone. Turning on this iOS display feature is helpful, because it will prompt the phone's screen to adapt and adjust itself automatically to match the ambient lighting conditions. You can access and turn on this feature by:
Heading to Settings, open the Display & Brightness menu, and tap on the True Tone switch to toggle it on.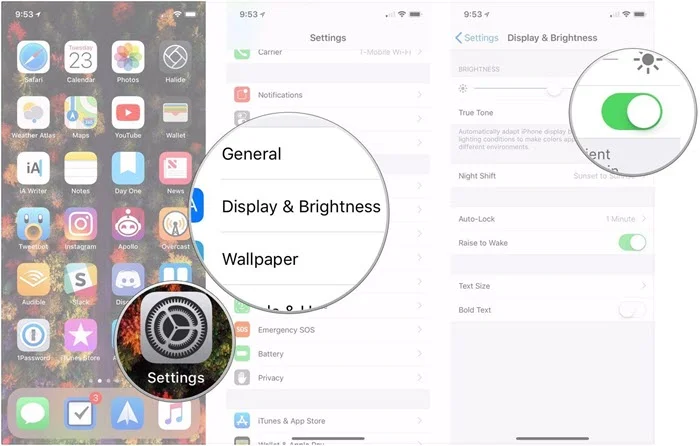 4. Reset All iPhone Settings
An alternative way to resolve green lines on iPhone screen is to reset all its settings. This method is ideal especially when the green lines occurred after doing an iOS update or getting an app installed or updated.
You can reset all the settings by opening Settings, tapping General, and then selecting Transfer or Reset iPhone. You then tap on the Reset All Settings option, type in your iPhone's passcode when asked for authorization, and tap Reset All Settings to confirm.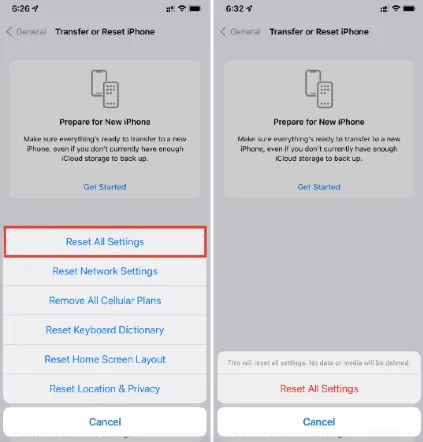 5. Update Your iPhone
While it's rare, you may see green lines on iPhone screen simply because your device is running an old iOS version. This is likely happen if you're using an iPhone X/7 model, or you've just bought one and it's still running on factory settings.
To check and update the iOS of your iPhone to the newest version, go to Settings, open the General menu, and tap Software Update. Next, tap Download and Install.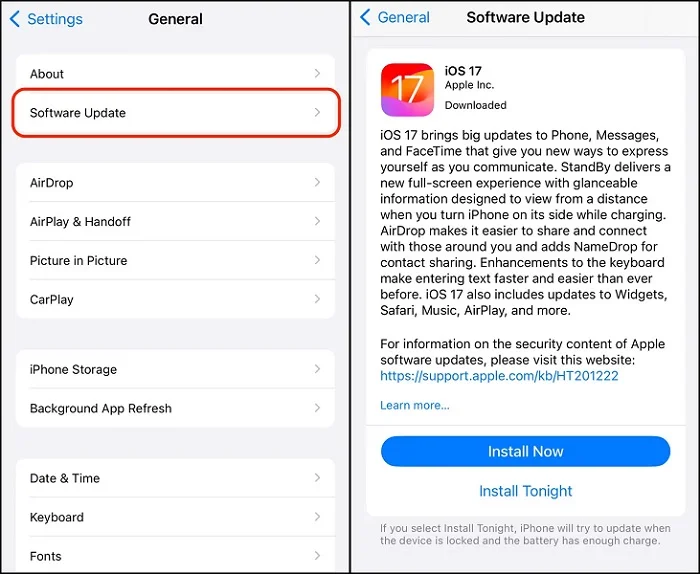 6. Restore iPhone to Factory State
If you're still getting the same green line on iPhone screen after doing the iOS update, it's possible that a fatal system flaw is the main culprit behind it. So, your next option is performing a complete factory reset.
Doing this will wipe out everything stored in your iPhone including your files, documents, saved contacts, custom settings, downloads, and other contents. Once the reset is done, your device will get back to its factory state. All system errors will be fixed and your iPhone screen should now work properly again.
You can factory reset your iPhone by just opening the Settings app, tapping General, and then Transfer or Reset iPhone. From there, go to Erase All Content and Settings, and tap it. When the next screen appears, tap Continue and simply follow the provided onscreen instruction to complete resetting your iPhone.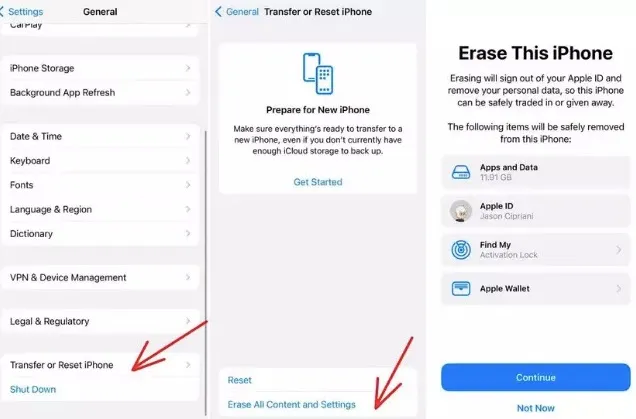 7. Put Your iPhone Into Recovery Mode
This is another method you can try if the same issue persists. Putting your device on recovery mode will re-install the latest version of iOS on it and ultimately fix the green line issue you're facing. You should first make a backup copy of your iPhone data, though, as this method is a bit aggressive and may result in data loss. Once you do that, follow these steps to put the phone in recovery mode.
Ensure you've installed the latest version of iTunes on your computer.
Get the iPhone and the PC connected with a USB cable, then launch iTunes.
Now force restart the phone (refer to way 2) until you see it's in recovery mode.
You'll see the notification "There is a problem with the iPhone that requires it to be updated or restored". Go to the "Update" button and tap it to continue.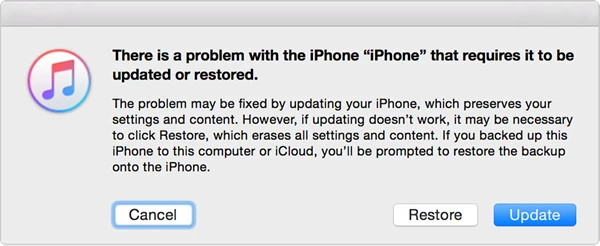 iTunes will automatically start re-installing a brand-new iOS version onto your iPhone. Allow the process to finish and then turn on your iPhone. The green lines should have disappeared now.
8. Repair iPhone with iOS Repair Tool
While the above fixes can work, most of them are quite basic, plus some result in your iPhone's data getting wiped out. The best solution that works effectively with no risk of data loss is the FoneGeek iOS System Recovery. This powerful tool is able to quickly fix over 150 iOS system problems, including the green line glitch and others like a frozen screen, black/white screen of death, boot loop, update/restore failure, etc.
Moreover, it requires no technical knowledge to use it. With its simple user interface, you can bring your iPhone to normal state again in no time. Here's how to fix green lines on iPhone screen using FoneGeek iOS System Recovery:
Download FoneGeek iOS System Recovery and get it installed on your Windows PC/Mac. Launch it, go to the home interface, and choose Standard Repair.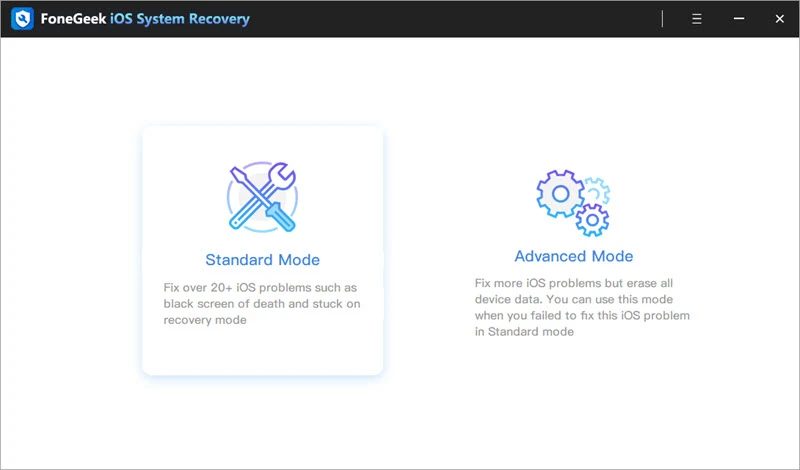 Get your iPhone and computer connected. When the phone is detected by the program, you'll be taken to the next window. If not so, follow the displayed instructions to run your device into recovery/DFU mode.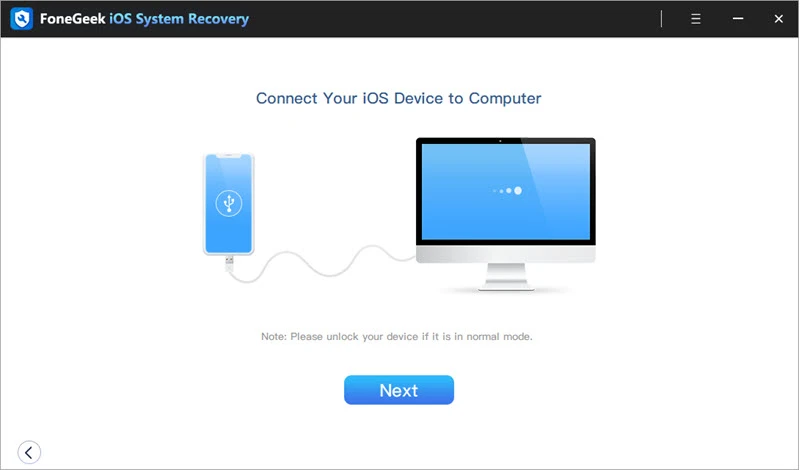 Now download the firmware. FoneGeek will automatically show you all the ideal firmware packages for your iPhone. Select the ideal one and then hit the Download button.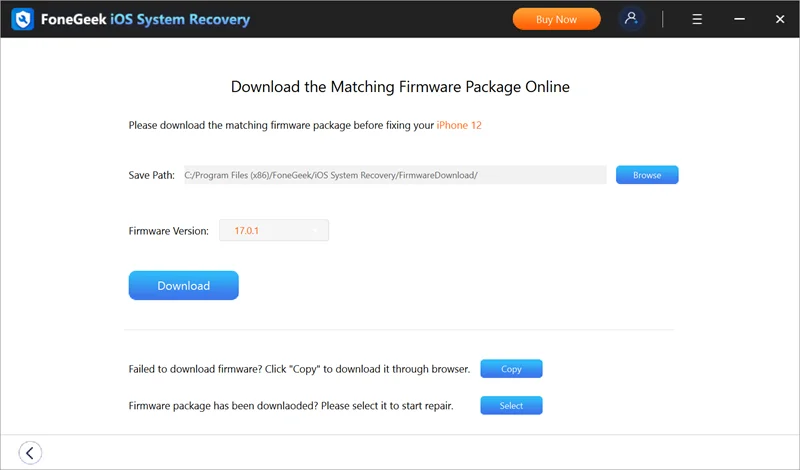 Start fixing the phone. Once the firmware gets downloaded, hit the Fix Now button and then allow the software to fix the phone to get rid of those green lines.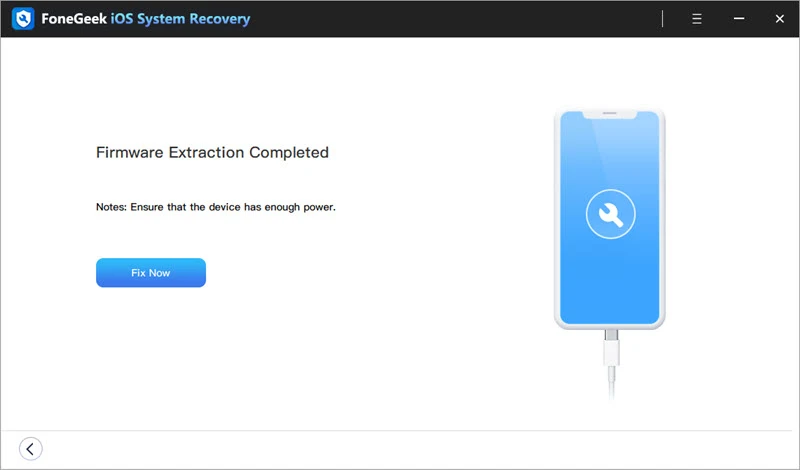 9. Contact Apple Support
In case you're not successful in fixing the green lines issue using the above solutions, it's possible that there's a hardware issue behind it. If that's so, the best option is to reach out to Apple Support to get expert assistance. They may help diagnose the exact problem and recommend the right solution for it like repairing or replacing the iPhone.
Conclusion
You should be able to get rid of those green lines on iPhone screen using the above solutions that we've provided. Of course, you'll need to try each one of them until you get the problem resolved. Alternatively, you can install FoneGeek iOS System Recovery and get the issue fixed straight away without wasting a lot of time. This tool works quickly and effectively, plus it will fix the green line glitch and other systems issues (over 150 of them) that your phone may have. It will definitely get your phone's screen working properly again.