iMessage is really the go-to messaging app for iPhone users. Its relevance and usage have gone up over the years, giving WhatsApp tough competition. However, it's not always smooth sailing with this Apple-exclusive messaging app. Sometimes it runs into glitches and one of them is the iMessage signed out error.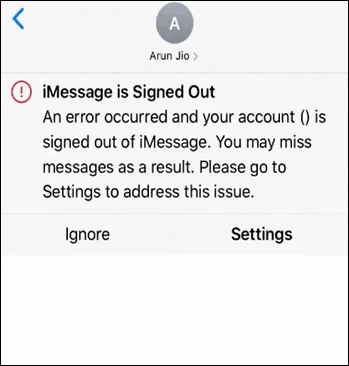 This unusual error brings the app to a sudden halt which can be frustrating and inconvenient because you can't send or receive new messages anymore. Fortunately, though, it's a fixable problem and this post is all about that. We'll share some simple steps you can take to resolve this iMessage is signed out error on your iPhone.
Why Does My iPhone Say iMessage is Signed Out?
Although the iMessage signed out error is often related to the Apple ID, there are many other things that can cause it, including incorrect iMessage settings, software glitches, network problems, and sometimes even a simple act like removing the SIM card temporarily.
Whatever the cause may be, if you get signed out of iMessage automatically on your iPhone, then you'll find these troubleshooting tips quite helpful. They've worked for other users and no doubt they'll also work for you.
What to Do When iPhone Says iMessage Is Signed Out?
1. Check iMessage Server Status
The first thing you should do is to check whether the problem emanates from Apple's end, because when the Apple servers are temporarily unavailable then it's likely to lead to iMessage signed out error. You can do this by checking Apple's service status on their System Status webpage. Look at the iMessage entry to confirm if it's down.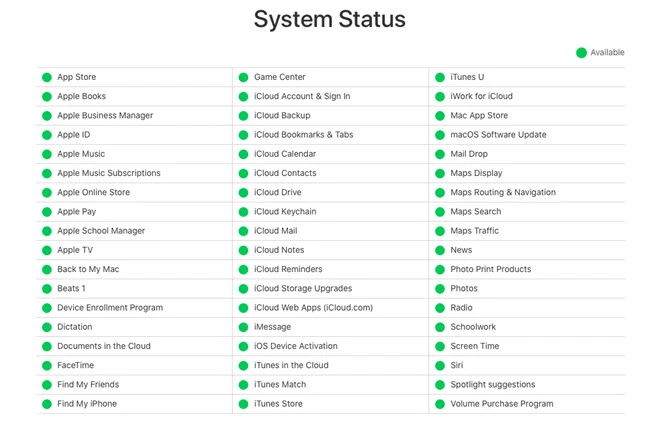 If there's a red dot or error message besides the iMessage entry, you have to wait for the server to recover or until Apple fixes the problem (in case of planned maintenance). However, if all is well (the dot is green), then the problem is likely on your end, so try the following troubleshooting tip.
2. Restart Your iPhone
Restarting your iPhone may not seem much, but it's often a very effective solution to various issues, including iMessage is signed out error. It works almost every time. The steps are simple but vary based on the iPhone model:
For iPhone XR, X, 11, and the other higher models: Press and hold either the Volume button and the Lock/Side button. Once the power slider appears, release both buttons and then drag the slider left to right. Allow the device to power down (wait at least 30 seconds) and then turn it on by pressing and holding the Side button until you see the Apple logo appear on the screen.
For 2nd Gen iPhone SE, iPhone 8/8 Plus, or lower models: Begin the restart by pressing and holding the Side button (Top button for small iPhones) until you see the power slider. Release the button and drag the slider from left to right to turn off the iPhone. Give it at least 30 seconds and then press and hold the same Side button (Top button for others) until you see the Apple logo appear on the screen.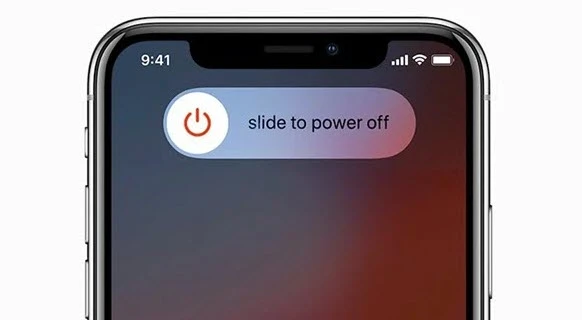 The iPhone will restart, after which you can check if the iMessage problem is resolved. If not, then try the next step.
3. Check If iMessage is Enabled
When iMessage is disabled, then you are likely to get iMessage is signed out error. This can be done accidentally by you or someone else that has access to your iPhone. Therefore, you need to confirm if it's enabled. Head over to Settings on your iPhone, go to Messages and confirm that the iMessage is enabled (should be Green). Ensure that your phone number is equally listed next to Send and Receive.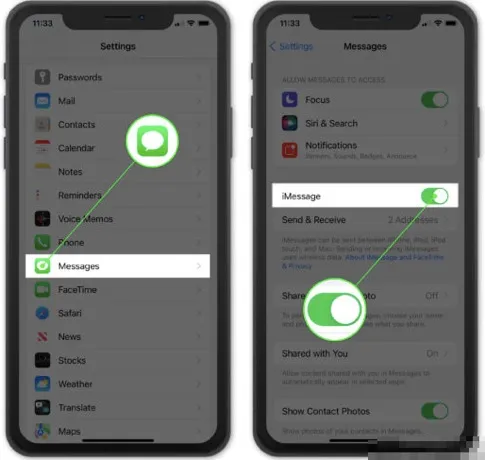 You can as well turn it off if it's already on, and then turn back it on. This disabling and re-enabling can freshen things up a little bit and help resolve the iMessage signed out problem.
4. Check the Apple ID for iMessage
The signed out of iMessage issue can be a result of you not successfully linking your Apple ID to your iMessage. So, check and confirm that you are signed in to iMessage with your Apple ID or you can even reset it if need be. To check it, follow these steps:
Launch the iPhone Settings menu, go to Messages, and tap to open it.
Now, tap the Send & Receive option under iMessage.
Check if you're already signed in to iMessage with your Apple ID.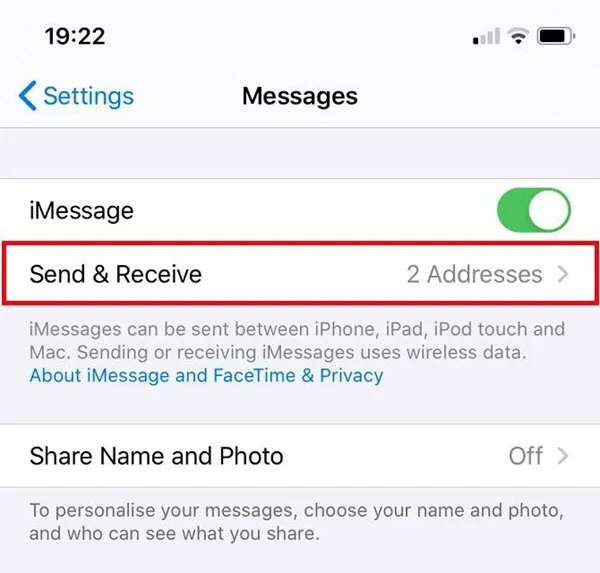 If not, then there would be an option for Use your Apple ID for iMessage. Click on this option to sign in to your Apple ID. You'll be prompted to enter the password, so enter it to successfully log in.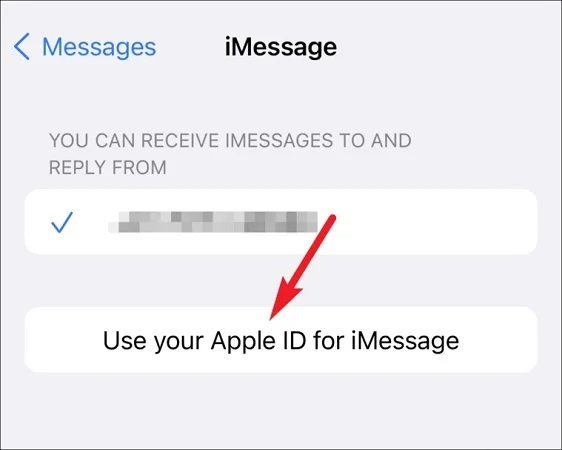 If your Apple ID is already connected with your iMessage, you can then reset it. To do so;
Locate your Apple ID link (the one in blue letters) just under the option Start New Conversations From and click on it.
From the pop-up, select Sign Out and you'll be logged out of your Apple ID from iMessage.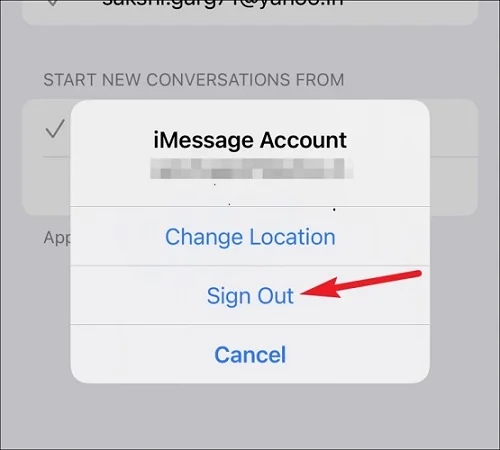 Once that's done, restart the iPhone and then sign in again to the Apple ID following the above steps.
5. Change iMessage Region
Changing or updating your current iMessage location/region can help to fix the issue. Just launch the iPhone Settings menu, go to Messages and then Send & Receive option. Now, click on your Apple ID link and select the Change Location option. From there, click on Region and then Choose your current region and click Save.
6. Check iPhone Date and Time
Incorrect Date and Time settings can also lead to iMessage is signed out error. Therefore, you need to ensure they are up to the mark which means changing your timezone to match your current location.
Open the iPhone Settings and navigate to General. Click the Date & Time option and check if the time zone is set correctly. If not, you can manually set the right time zone. Alternatively, you can enable the Set Automatically slider/toggle to get it to adjust. This will guarantee better results.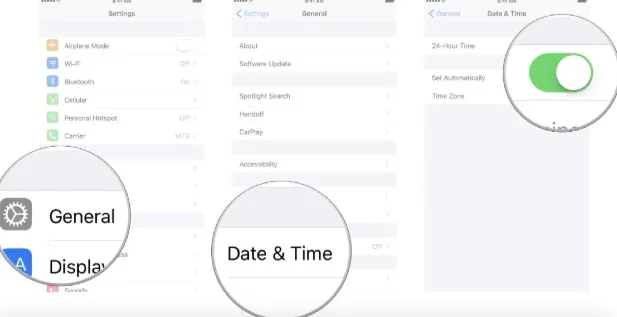 7. Update Your iPhone
Like all software, Apple regularly releases iOS updates which usually come with fixes for various bugs. So, if your iPhone hasn't been updated in a while now, then this is what might be getting your iMessage signed out.
Open the iPhone Settings and navigate to General.
Click on the Software Update option. Check if there are any pending system updates.
If any, click the option for Download and Install. When the update is done, your iPhone will restart, just open iMessage and confirm if the problem is fixed.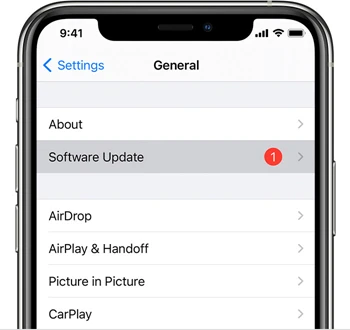 8. Reset Network Settings
Resetting network settings can as well help to resolve the iMessage signed out problem. One caveat though is that it wipes out all the previous network settings, including all saved WiFi networks and passwords, Bluetooth devices, and VPN settings. In other words, note down all necessary WiFi network passwords and detail before moving ahead. To go about it:
Go to iPhone Settings and click on General.
Navigate all the way down to the Reset option. From here, click on the Reset Network Setting.
Put your iPhone's password when prompted to confirm the action.
Click again the Reset Network Settings on the confirmation pop-up and your network will immediately be reset.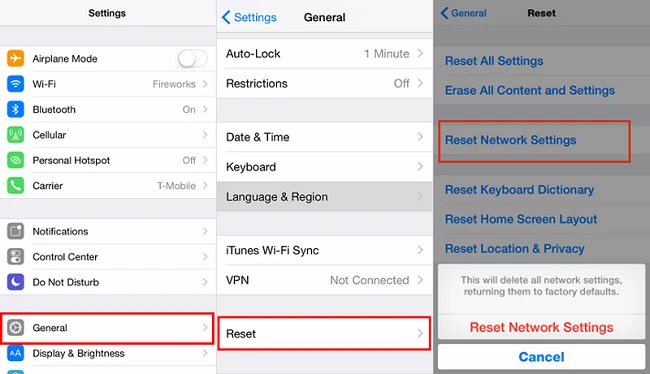 Go to your iMessage once you are connected to your WiFi network and see if you can sign in.
9. Delete Old Messages
The iMessage is signed out error can occur simply because of a corrupted or stuck message. So, try to delete the last iMessage you received before you got signed out. You may need to delete the whole message thread if necessary and see if the problem is resolved.
In case you delete important messages by mistake, don't fret. You can recover them using the FoneGeek iPhone Data Recovery. This software is capable of retrieving up to 35 different types of data from an iPhone/iPad, including messages, contacts, photos, WhatsApp, etc. It can recover lost data from iTunes or iCloud backup and it's fully compatible with all the latest iPhone/iPad models. The steps are pretty simple:
Download the FoneGeek iPhone Data Recovery software and install it on your computer.
Launch the software and connect your iPhone to your computer. Then, select Recover from iOS Device.
From the data types interface that appears, select Messages and then click Scan.
All the messages available on your iPhone (deleted and existing) will be displayed once the program completes scanning.
Then, choose the messages you want and click Recover and they will be retrieved to your chosen location.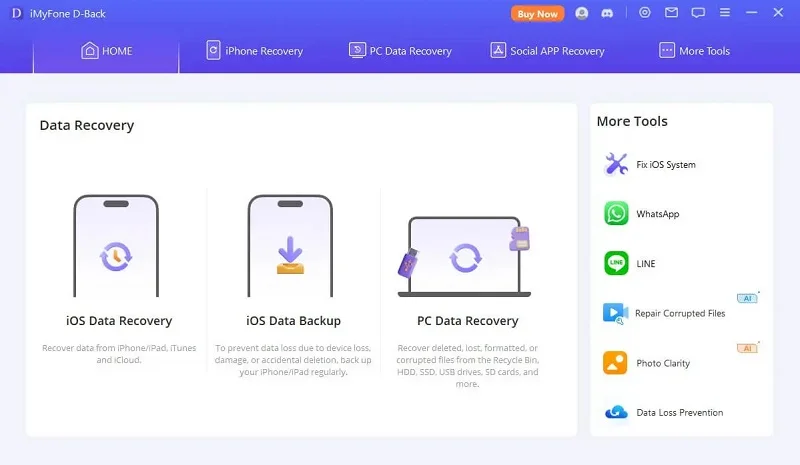 10. Contact Your Carrier and Apple Support
If nothing has worked up to now, then the last resort is to get in contact with your phone carrier to check if something is wrong on their end, like message limitations that might be affecting your iPhone. If everything is fine on their end, then try Apple Support and inform them of the methods you've tried to troubleshoot the problem.
The Bottom Line
The above troubleshooting tips should be able to help you get rid of the iMessage is signed out error. It may take time to try all of them out, but they're bound to help you. In case you loose any data on your iPhone, we recommend you use FoneGeek iPhone Data Recovery to retrieve it. It's very effective and will recover the lost data directly from your iPhone even without backup.