User Concern
"My iPad's been showing the red battery screen for some time now, even after charging for quite some time. I've tried doing a force restart and that hasn't done anything either. What should I do in this situation?"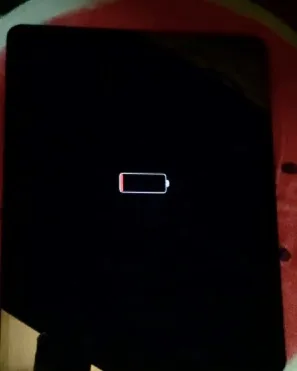 Nowadays, many people prefer to use iPad for work and entainment. But what if something goes wrong and your iPad only shows battery with red line? You may think that your iPad is broken and that you need take it to Apple Store for repair.
Don't panic, there are several easy solutions you can try to fix your iPad. In this article, we will explain what does battery symbol with red line mean on iPad and how to fix the error with ease.
What Does Battery with Red Line Mean on iPad?
If the battery symbol on iPad shows a red line, then it simply means that your device is not charged enough to reboot. In that case, you can use the original Apple charger and plug it into the electricity source to charge your iPad. You will be able to boot up once your device is fully charged.
However, if you notice a red line on the battery symbol flashes three times before shutting down, then it indicates that your device is not getting enough power to charge. It generally happens when you make use of duplicate Apple chargers to charge your iPad. If this is the case, then try using the original charger and get the issue fixed in no time.
Simple Ways for Fixing iPad Showing Battery with Red Line
2.1 Recharge Your iPad
In most cases, iPad only shows battery with red line if the device is not sufficiently charged. In order to deal with this issue, you can simply recharge your iPad and resolve the problem. Carry out the following steps to get the job done right.
Use the genuine Apple charger only.
Connect your iPad to the USB cord charger and plug in either to the wall or a USB port on your computer. Wait for at least one hour to have enough charging.
Once your iPad is fully charged, try rebooting the device to check whether it is properly working.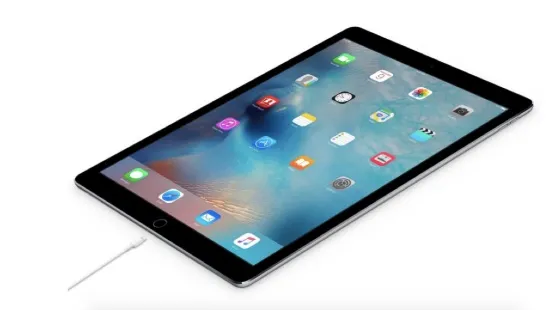 2.2 Force Restart Your iPad
If your iPad shows battery with red line but not charging, then apply a force restart as it might help fix most common iPad issues. There are different ways to force restart your iPad, depending on different models.
If your device has a Home button, then press the Power and Home buttons simultaneously for several seconds until the device powers off and restarts itself. You can release the buttons when the Apple logo appears on your iPad.
If there is no Home button on your iPad, then press and release the Volume Up button and then press and release the Volume Down button. Finally, press the Power button before your device reboots.
Once your iPad gets rebooted, you need to confirm whether the battery is charging or is it still showing the red line but not charging. If the issue is not resolved, then it indicates that your device is facing some serious trouble and it's time to check out other effective solutions.
Exclusive Way to Fix iPad Showing Battery with Red Line
3.1 Fix Your iPad in Recovery Mode via iTunes (Data Loss)
Still, facing trouble and looking for a way out? Try fixing your iPad in Recovery Mode via iTunes and troubleshoot the error. Keep in mind that this method might result in data loss. However, you can restore it from previous backups. Follow the steps mentioned below and execute the process with ease.
Before getting into the solution, ensure that you have install the latest version of iTunes on your computer.
Now, connect your iPad to the computer by using the original USB cable that comes with it.
Launch iTunes. Press and hold the "Home" button and "Top" buttons. If your iPad comes with a Face ID, then press and hold the "Power" and "Volume Down" buttons until the power off slider appears on the screen. Slide to turn off the iPad and again hold the "Power" button until you see the recovery screen.
From the iTunes menu, choose the "Update" or "Restore" option.
If your device takes more than 15 minutes for this process, then repeat the steps mentioned above but select only the "Restore" option in the last step and check whether the problem is fixed or still your iPad shows battery with red line but not charging.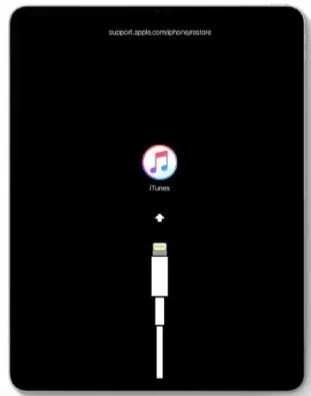 3.2 Fix iPad Shows Battery with Red Line without Data Loss
If the methods listed above don't help you out, then look no further than the FoneGeek iOS System Recovery. This professional iOS repair tool is an all-in-one solution for all your iPad devices and fixes the trouble without any data loss. Moreover, it is reliable, simple to use, and delivers fast results.
Effectively resolves the "iPad showing red line" problem without losing any information or data.
This tool covers all iOS issues and fixes them with a 100% success rate, thus eliminating the need of hiring a technical expert.
Supports all devices and systems, including iPad Pro and iPhone 15 running iPadOS/iOS 17.
Recommended by Mobile Mall, GetDroidTips, Inspirationfeed, Techjury, Pakainfo and many other media sites.
Here's the step-by-step guide to fix iPad showing battery with read line:
Launch the FoneGeek iOS System Recovery tool on your computer. Choose the "Standard Mode" and then connect your device via USB cable.
After that, you need to "Download" the firmware to fix your iPad. This program identifies your device and suggests the appropriate Firmware.
Click on the "Fix Now" button once the download is complete. It will not take too long to fix the error and your iPad will start working in the least possible time.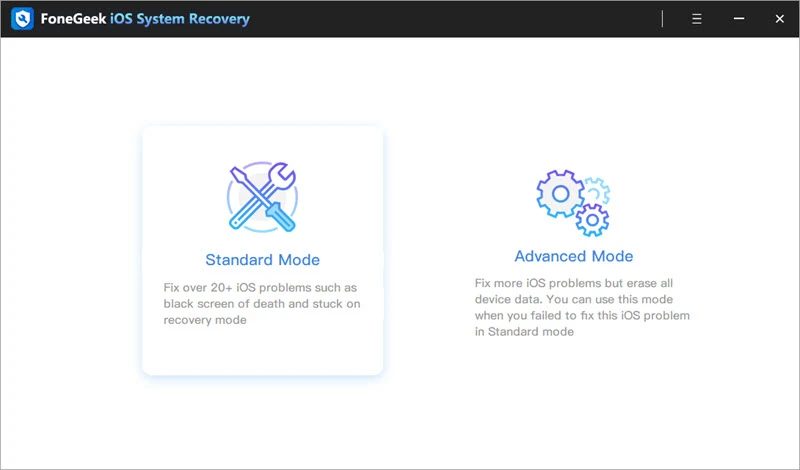 iPad Still Showing Red Battery Screen? Contact Apple Support
If still, your iPad shows battery with red line and won't turn on, then it might be possible that the error is occurring due to hardware issues. Therefore, it is recommended to contact the Apple Support Center as early as possible to get rid of the trouble.
Conclusion
This is all about effective methods to fix the "iPad only shows battery with red line" error. Review all the solutions carefully and pick the one that sounds more practical and easy. All these methods are tried-and-tested and thus you can select any of them while resolving the iPad issue.
However, if you are looking for a way that can fix the error within little or no time, then download the FoneGeek iOS System Recovery tool and fix all iPad-related issues without data loss.