Have you ever been faced with the challenge where your iPhone apps are not updating? It could be a very confusing situation, considering how easy it is to update your apps.
There are many ways to fix this issue, so you have come to the right place if your iPhone apps are not updating automatically. This article will show you what to do if your apps are not working on iPhone after iOS 16 update.
There could be various reasons why your iPhone apps are not updating, which is highlighted in this section. Using any of the methods below should help you fix the problem.
1. Enable App Updates
Your iPhone should be set to automatically update apps. Here are the procedures to enable app updates.
Navigate to Settings and go to App Store.
Enable the toggle button in the App Updates to the ON position.
Enable "Automatic Downloads" under the "Cellular Data" section if you are on an unlimited data plan.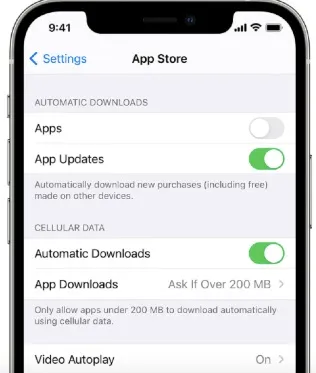 2. Make Sure Restrictions Are Off
If you have placed restrictions on installing apps on your iPhone, it would be unable to update apps. To turn off restrictions, follow these steps.
Go to "Screen Time" under "Settings".
Then, navigate to "Content & Privacy Restrictions".
Input your four-digit Screen Time Passcode if prompted.
Go to "iTunes & App Store Purchases", then navigate to"Installing Apps". Choose the "Allow" option.
Now you will be able to update apps on your device.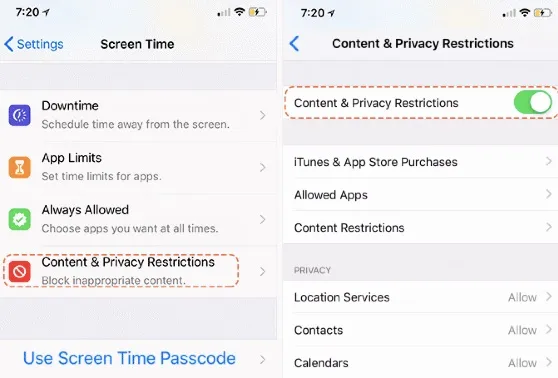 3. Pause and Restart App Download
There are instances when the issue results from a minor glitch that can be rectified by pausing and restarting the app download from the home screen.
Look for the icon of the app you are attempting to download on the home screen.
Long press the app from the Home screen the following options appear: "Resume Download", "Pause Download", or "Cancel Download".
Choose "Resume Download" if the app download is paused.
To fix the download that is stuck, select "Pause Download", long-press the app again and click "Resume Download".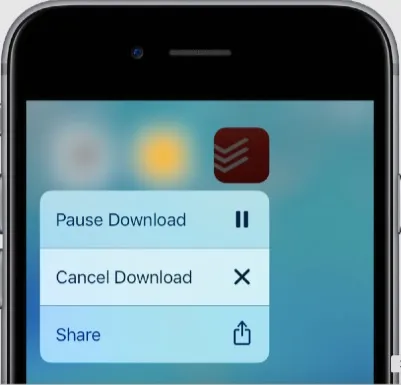 Try to see if this method solves the issue; If not, move to the next solution.
4. Restart Your iPhone
Restarting your device is a simple yet powerful step that solves many iPhone problems. Sometimes, your phone needs to reset, and this can fix many issues, including updating apps.
Hold the sleep/wake button on iPhone.
Keep holding until the slider appearing on the top of the screen.
Drag the slider from left to right to turn off iPhone.
While the device is off, hold down the sleep/wake button utill the Apple logo appears.
Release the button and the device will start up as normal.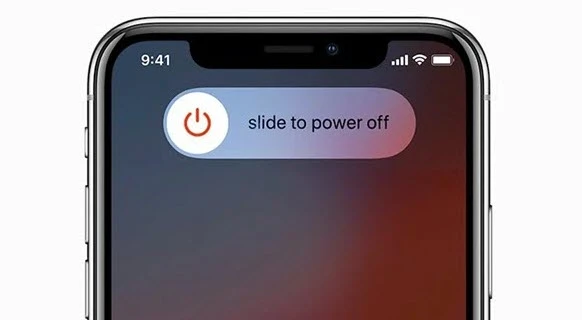 5. Force Stop and Restart the App Store
Like it is advised when other apps are having issues, minor glitches with the App Store can be fixed by stopping and restarting the application on your iPhone. Here's how to do it.
Swipe from the bottom of your Home screen to the middle and press till the App Switcher appears.
Locate the App Store app preview by swiping left or right.
Press and hold the App Store app and select the minus (-) button to clear or end the app.
Another alternative is to close the app by swiping up when the minus (-) icon appears on the screen.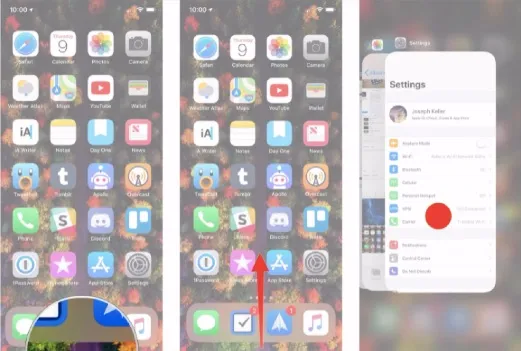 6. Check Your App Store Account
Sometimes, the problem may be that the apps are associated with another Apple ID. If an app is not updating, confirm that you are using the Apple you used to download it. Check the Apple ID that was used to get an App with the steps below.
Open App Store and click the "Account" icon on the top right corner of your screen.
Click on the "Purchased" tab under Account.
Check to see if the apps not updating are listed under the Purchased section.
If these apps are not listed, then it means they are associated with another Apple ID. Log into the App Store with your other Apple ID to update the apps.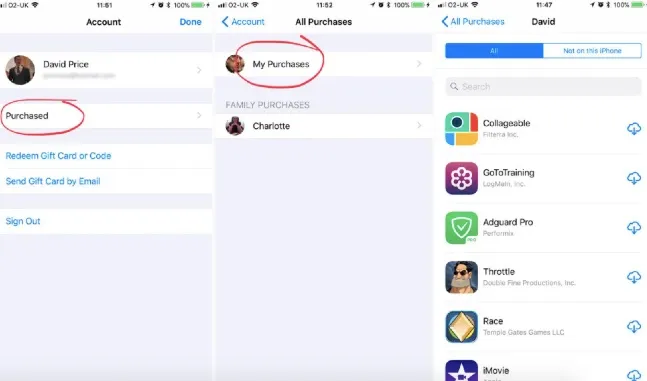 7. Sign Out of App Store and Sign Back In
Sometimes, the App store might not recognize your Apple ID, and you will need to sign out and sign back in. Follow these steps.
Open your App store and click on the "Account" icon on the screen.
Scroll to the bottom of the account screen and select "Sign Out".
Restart your device and Sign in to the App Store.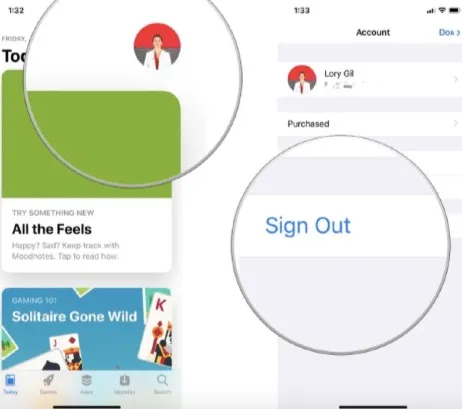 8. Check Available Storage
It's also possible your apps are not updating due to insufficient storage space on your iPhone.
If you do not have enough space on your device, it will be unable to update apps as there's no space to fit in the new version.
If your storage space is low, try deleting some files you don't need, like pictures, videos, apps etc.
9. Change the Date and Time
The date and time settings of iPhone can also affect its ability to update apps. The concept is complex, but one of the checks the iPhone runs with Apple's servers when updating apps is date and time. So, if these settings are wrong, it could prevent apps from being updated. Set your time and date automatically with the steps listed below to solve this problem.
Go to "Settings".
Tap "General".
Click "Date and Time".
Move the "Set Automatically" toggle button to the on position.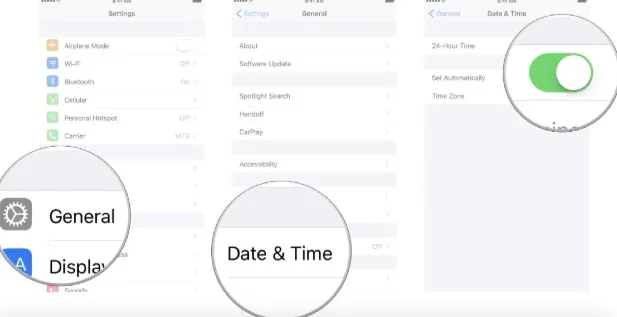 10. Delete and Reinstall Apps
If an app is not updating, try deleting and reinstalling its latest version from the App Store. Follow these steps:
Locate the app you want to delete on the Home screen and long press on it, then choose the "Delete App" option.
Open the App Store, search for the app and delete it. Then reinstall it to iPhone.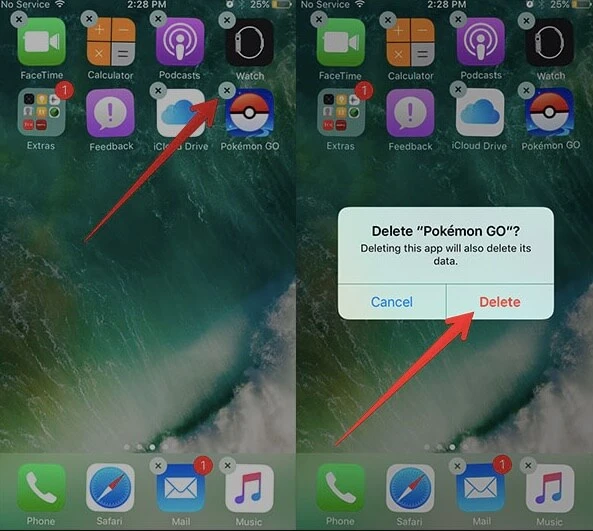 11. Checking Your Network Connection
A problem with your network connection could be another reason for your iPhone apps not updating issue. Follow the steps to check your network connection.
Step 1. Go to the settings app. If you get an error like "waiting…" or "installing" when you attempt to update an app, then it could be a network issue.
Step 2. Click Wi-Fi, and the switch should turn green to show that it is on. If the switch is gray, tap it to turn on the Wi-Fi.
Step 3. You could also connect to a wireless network. Tap on your preferred wireless network and enter the passcode to connect.
Step 4. Also, reboot your router, as it may clear issues with your home network. To do this,
Disconnect the lightning cable with the router.
Connect the cable again after about 30 seconds. The router should be back online after about a minute.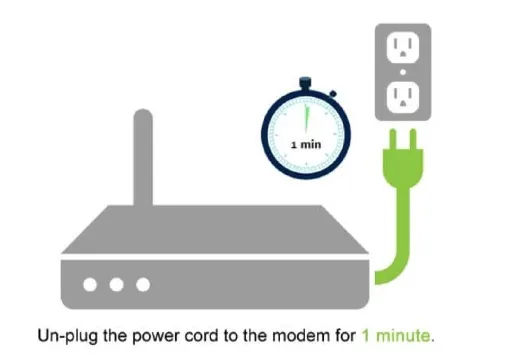 Step 5. If the network problem was not solved by rebooting your router, you should connect to another Wi-Fi network.
Go to Settings and tap Wi-Fi.
Choose a different wireless network and enter the passcode to connect if prompted.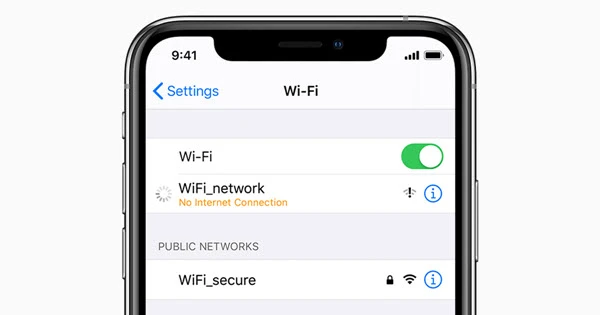 12. Update the App Using iTunes
If you are having challenges updating an app, try doing it with iTunes.
Open up iTunes on computer.
Click on "Apps" from the drop-down menu at the top left corner of the home interface.
Tap on "Updates" and hit the icon of the app you wish to update.
Tap on "Update" option in the new window to comfirm.
After the app is updated, sync your iPhone data with iTunes and install the updated app.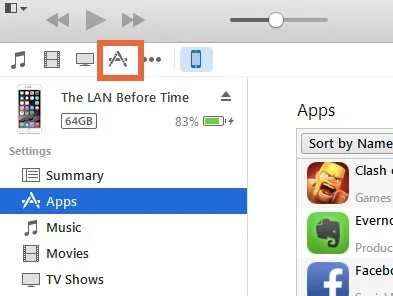 Note: This method is infeasible if the iTunes version on your computer is 12.7 or higher.
Fix iPhone Apps Not Updating without Data Loss
There are times when iPhone apps not updating issue is caused by a system issue, especially after updating your device to iOS 16/15/14. It is recommended to use a third-party tool to fix the glitches in such a case.
FoneGeek iOS System Recovery software can fix iOS system issues without data loss. In addition to solving the issue of iPhone apps not updating, it has other useful features.
It is secure and safe to use, so it protects data and privacy.
It fixes all iOS errors without data loss.
It works well with the latest iOS 16 and all iPhone 14 models.
How To Use FoneGeek to Fix iPhone Apps Not Updating Problem
Step 1. Download and install FoneGeek iOS System Recovery software on your computer. Launch the software and choose "Standard Mode" on the home page.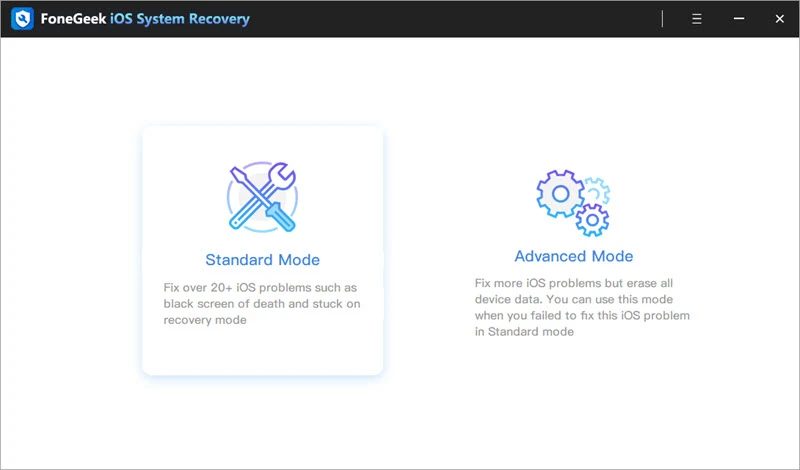 Step 2. Connect your mobile device to your computer with a USB cable. If you are running iOS 12 and later, unlock your phone and click "Next". If your device is not detected, follow the on-screen instructions to put it in Recovery/DFU mode.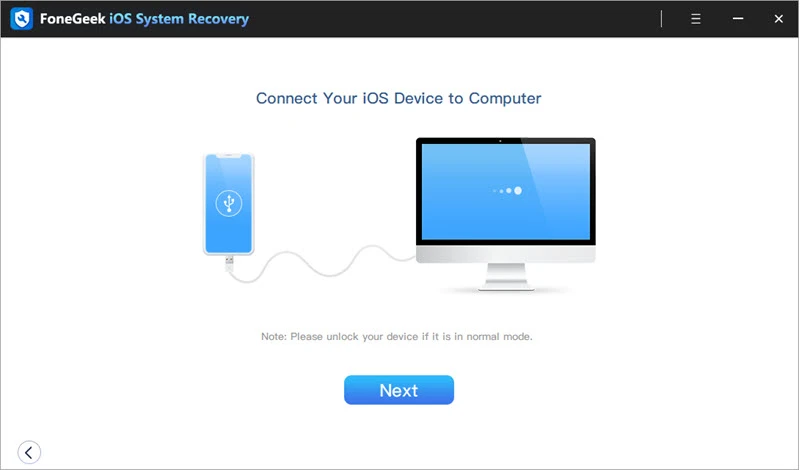 Step 3. Your device's model will be detected. Select your preferred version from the list displayed. Then, click "Download" to download the firmware package.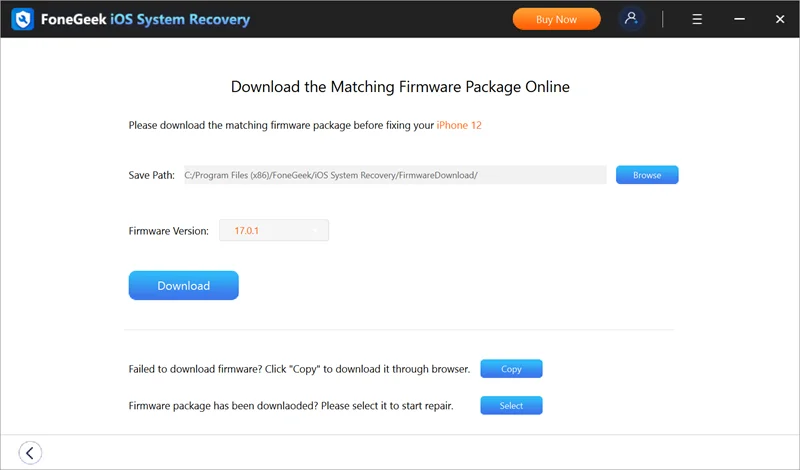 Step 4. Once the firmware download is complete, click "Fix Now" and it will start fixing your device to return it to its normal state.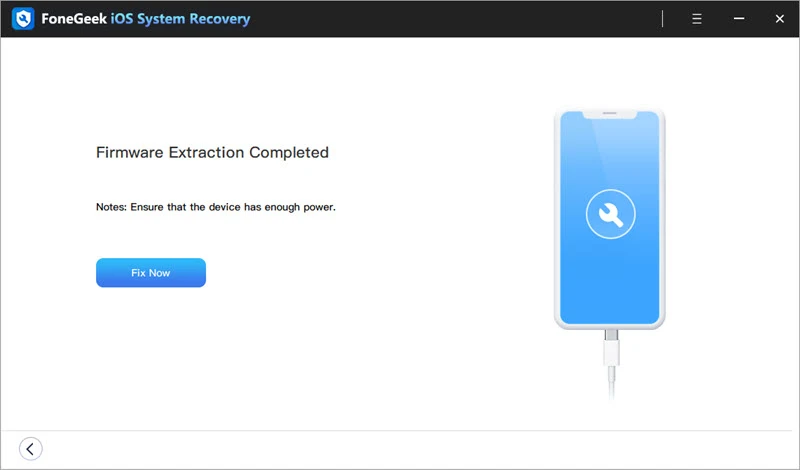 Conclusion
Updating apps add new features and fixes bugs, so it is recommended to do it. However, for some reason, iPhone apps won't sometimes update, which can be frustrating. This article has provided you the tools to solve this problem.