User Concern
"My battery was draining at a ridiculous spead since updating my iphone to iOS 17. Battery was fine and really good before the update. I've read various things about changing settings etc, but surely this is a problem with the iOS software? Does anyone know if this is well known and a fix is being worked on?" - From Apple Community
With the advancement of technology, mobile phones have penetrated into every aspect of our life. It is now widely used by almost everyone. Therefore, the durability of the battery largely determines the user experience.
In fact, there exists a problem on iPhone battery: iPhone battery drains fast after iOS 17 update. This kind of problem are very annoying and confusing. You might have tried several solutions but nothing works.
Don't worry, we are here sharing 8 effective and convenient solutions that you can try to save your battery life.
Part 1. General Solutions to Fix iPhone Battery Drains Fast
Tip 1. Charge iPhone in a Correct Way
First of all, we should note that it is very likely caused by the incorrect usage of the charger. The iPhone battery always drains fast if the charge hasn't been used in a proper way for a long time.
Thus a good charging habits should be maintained: when the iPhone is fully charged, unplug the charging head and the mobile terminal cable in a sequence.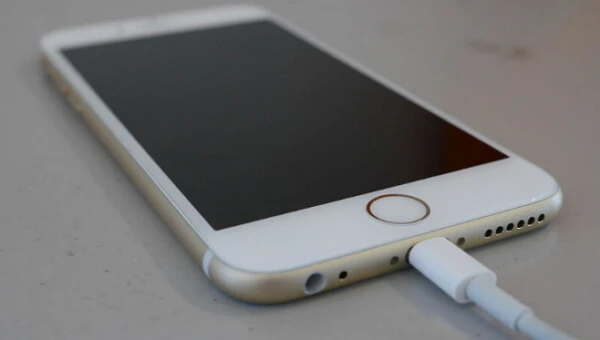 Tip 2. Disable iCloud Photo Sharing
iCloud Photo Sharing feature is a free service offered by Apple. It allows to share the photos and videos with your family and friends. This feature will not only affect the speed of the Internet, but also increase the power consumption.
It is not necessary to turn it on all the time, just enable it when necessary to avoid the issue of iPhone battery draining fast. To disable this feature, you have to go to Settings, click on Photos to disable iCloud Photo Sharing.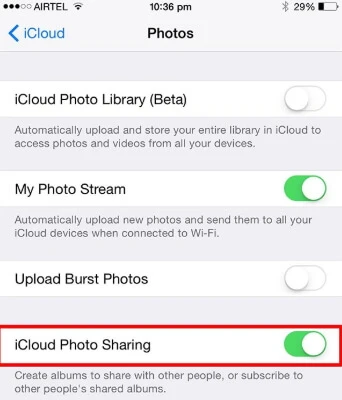 Tip 3. Close Background App Refreshs
One of the biggest reason for fast battery consumption are the Background App Refresh being enabled. This feature allows apps to refresh the content when the device is connected with Wi-Fi or cellular data, or use Location services. It consumes much data and battery.
Turn off the apps or Background App Refresh will help preserve the battery life. It is very easy to proceed. Launch Settings app from the home screen of iPhone, click on General and Background App Refresh, then drag to disable Background App Refresh.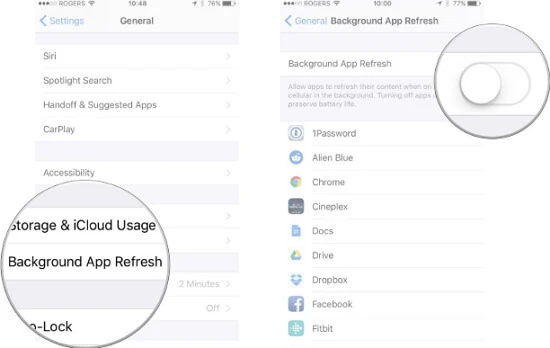 Tip 4. Turn Location Service Off
Location service keeps track of the location of your iPhone throughout the day. It uses an enormous amount of the battery life if it is running in background.
There is no need to have it turned on unless you need a navigation. Go to Settings > Privacy > Location Services to toggle it off.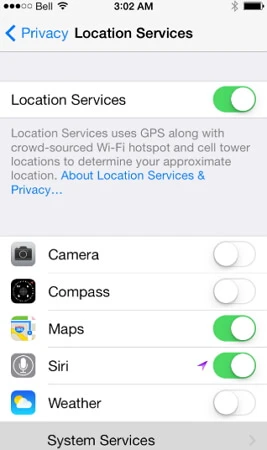 Tip 5. Turn Off AirDrop
AirDrop makes it easy to transfer data between iOS devices. But it is not necessary to be turned on in most cases. It uses Bluetooth to work via Wi-Fi network.
We all know that tremendous battery will drain when Bluetooth is enabled, let alone pair it to transfer files. Swipe up to display your disable Airdrop on Control Center.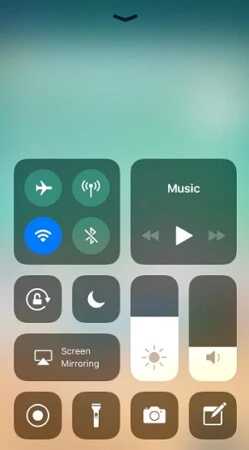 Tip 6. Turn Off Lock Screen Notifications
Whenever we receive messages from different apps, notifications will appear on the screen and wake the iPhone up, and it results in a tremendous waste of battery life. Disable the notifications for unwanted apps will save much battery life for you. Here is how to do it:
Click on the Settings app on the home screen of your iPhone or iPad.
Select Notification Center.
Tap the app that you want to stop the notification and drag the toggle to disable annoying notifications.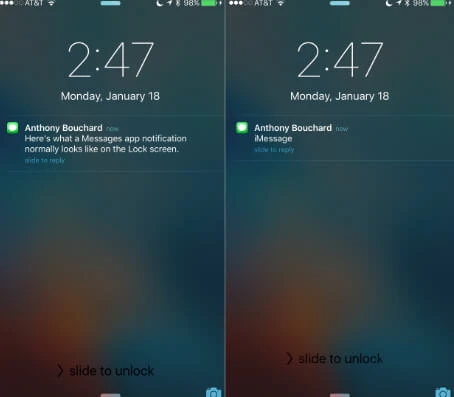 Tip 7. Adjust Screen Brightness
The battery of an iPhone with larger screen drains faster than the iPhone with smaller screen. iPhone' built-into Auto-Brightness uses the ambient light sensors to automatically adjust the iPhone screen according to the surrounding light conditions.
It will keep the screen to the lowest brightness in bright sunlight, waiting much battery power. It is wise to turn the Auto-Brightness off.
Open Settings app on the home screen.
Tap Brightness & Wallpaper.
Toggle to turn Auto-Brightness off, then go back to the home screen.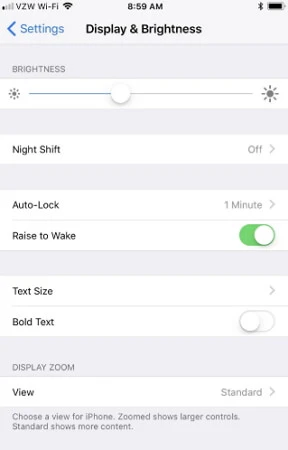 Tip 8. Turn Off WiFi When You Don't Need to Use It
When your iPhone doesn't connect to Wifi, it will drain the battery if Wifi is turned on. That's to say, you'd better turn off Wifi to prevent unnecessary battery draining. To turn off Wifi, you should go to Settings, click on Wifi and turn off Wifi.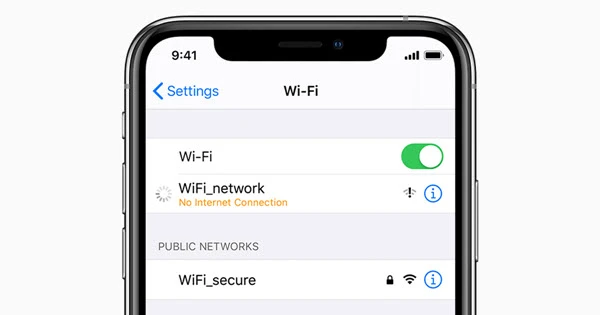 Tip 9. Turn Off Raise to Wake
Raise to Wake feature is automatically enabled on all iOS devices. This may also be the reason of this problem. The iPhone screen will turn on when you waggle your iPhone, which will drain battery fast. You can follow the steps below to turn off Raise to Wake.
Go to Settings > Display & Brightness.
Click on Raise to Wake to turn off this feature.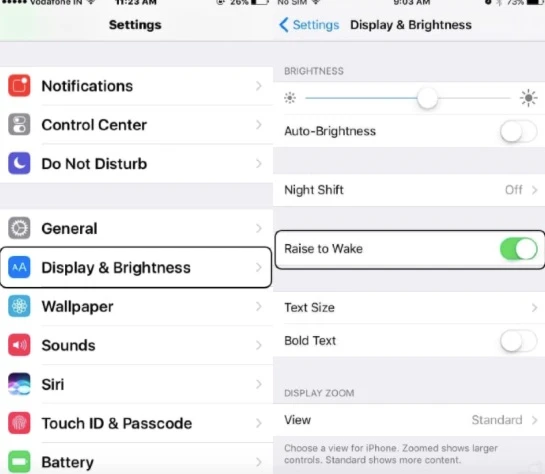 Tip 10. Fix iPhone Battery Draining Fast without Data Loss
When all the tips mentioned above have not helped to save your iPhone battery life, you may consider using FoneGeek iOS System Recovery. This iOS System Recovery is intended to resolve thorny problems on iPhone, iPad, iPod touch without affecting the existing data on the device, including, iPhone battery drains fast after iOS update, iPhone stuck on black screen, stuck on DFU or Recovery mode, stuck in boot loop, WiFi problems, crashing issues etc. It is easy to use without any technical skills.
How to Fix iPhone Battery Drains Fast with iOS System Recovery
Step 1. Launch the program after the downloading process has finished. Here are 2 options for you on the main interface. Just select "Standard Mode". Then you need to connect the device to computer using an original lightening cable.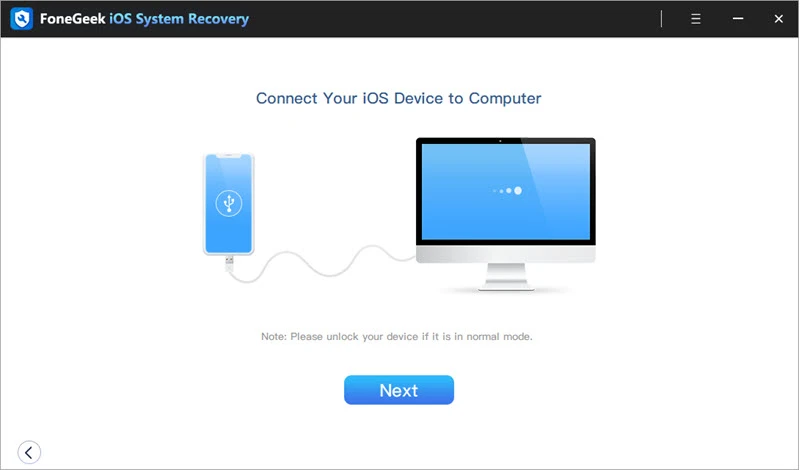 Step 2. To initial the process, you will be required to tap on "Download" button to download the suitable firmware to fix your device.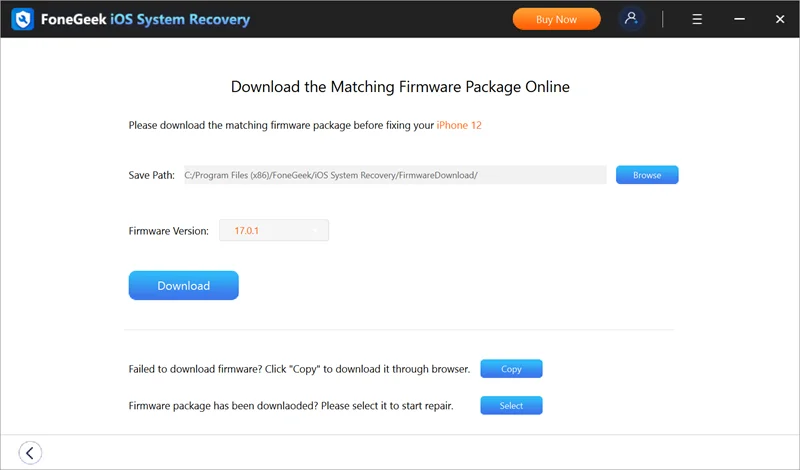 Step 3. The device will be in normal in a while after the fixing process. And the device data will not get lost.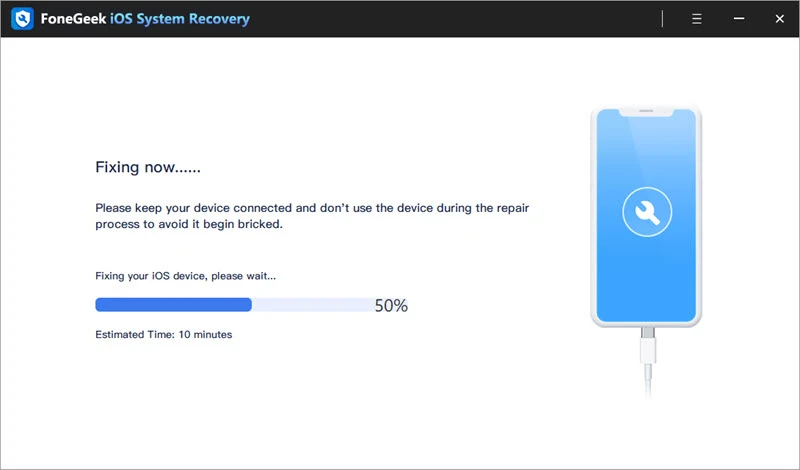 Part 2. iPhone Battery Health Suggestions to Save Battery
Here is the recommended suggestions to save your iPhone battery from iPhone settings:
Click Settings app and scroll down to tap on Battery.
Click Battery Health and tap on each suggestion to change settings.
Now you've learned 10 quick and effective tips to repair the issue of iPhone battery drains fast after iOS 14 update, which one do you think is the most useful? Let us know in the comment section below.