User Concern
"I have an iphone 14. Recently, when receiving a phone call from someone on my contacts list I see "unknown" instead of the person's name. I have turned the phone off to try to reboot but it has not fixed the problem. Anyone had this problem and know how to fix it?"
Why caller ID not showing names on iPhone? Recently, many iOS users have reported the problem on Apple Discussions. When they receive a call, the screen does not respond immediately until 10 seconds later, and the caller ID is not displayed as usual. They cannot easily identify who is calling to them, which causes troubles and inconveniences.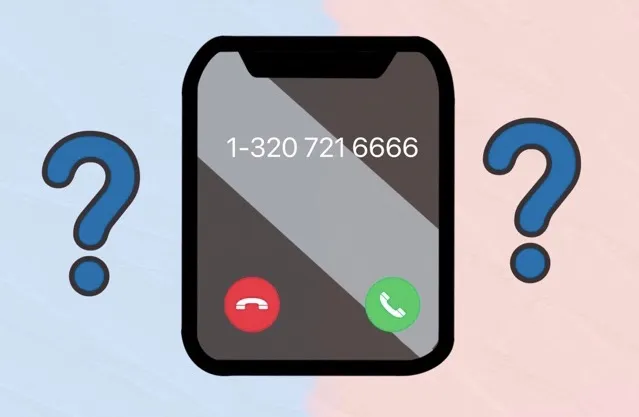 If you are in the same situation, don't worry, this post may be able to help you out. Here we will introduce several workarounds to deal with the issue of "iPhone caller ID not showing nmes".
Part 1. Common Steps You Can Try to Get Caller ID Working Properly
Before we adopt a series of measures, try the most common steps mentioned below to eliminate the iOS 15 caller ID not showing problem with ease.
Confirm that the name you have added to the Contacts list is spelled correctly.
Delete any other calling or caller apps on your iPhone to avoid conflicts.
Restart your iPhone to fix some minor software glitches that cause the caller ID not working properly.
iPhone caller ID not showing names may be caused by iCloud contacts syncing issues, try to turn off Contacts on iCloud and then enable it again.
Your contact ID may be blocked or hidden due to the network. So you may have to ask for the carrier for assistance.
Part 2. Other 7 Troubleshooting Fixes for iPhone Caller ID Not Showing Names
If your iPhone caller ID is still not showing names, you can go through the content below to get more solutions.
Update Carrier Settings on Your iPhone
If the carrier settings on your iPhone is not up-to-date, the caller ID may not working properly. To get rid of the iPhone caller ID not working issue, you can try to update the carrier settings on your iPhone. Here's how to do that:
Ensure your iPhone connected to a stable internet connection, either Wi-Fi or cellular data.
Then open the Settings app and go to General > About. In the next screen, you will find the carrier settings update details.
Click on "Update" and follow the on-screen prompts to complete the update process.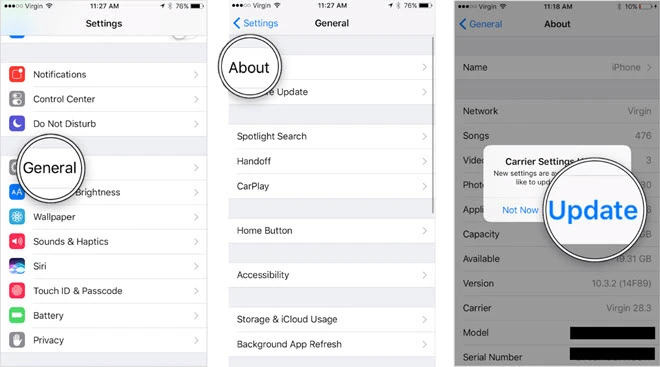 After the updating, restart your iPhone to apply the new carrier settings and then try to make a call to check if the caller ID is showing names properly.
Change Date and Time Settings on iPhone
Apart from outdated carrier settings, incorrect date and time settings on your iPhone can also cause calling issues including caller ID not showing names.
Therefore, change your iPhone's date and time settings may be a helpful way to fix the problem. Follow these simple steps:
On your iPhone, head to Settings > General and choose "Date & Time".
Find the "Set Automatically" option and enable it. Then your iPhone will set the date and time settings based on your location.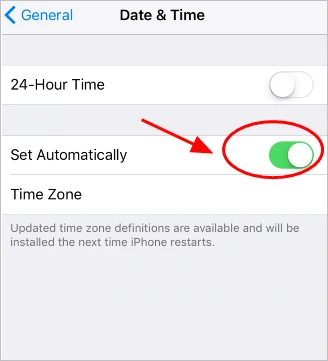 If the automatic date and time settings don't work to solve the issue, you can try to set the date and time to correct one manually.
Reinsert the SIM card
One more thing you can try to fix iPhone not showing names when receiving calls is to reinstall the SIM card. Here are the steps:
Turn off your iPhone and insert the ejection Pin into the hole on the side to take out of the SIM tray.
Wait for a few minutes and place the SIM tray into the same placement.
Now, turn on the device and check if you can see the called ID.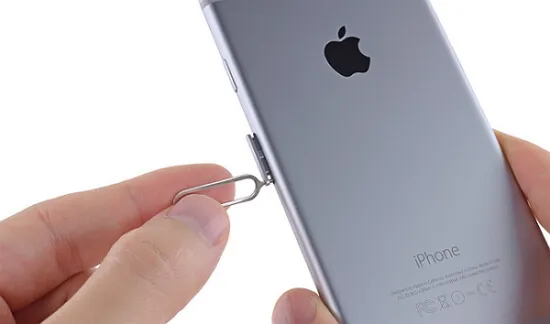 Refresh Contact Settings
You can simply edit contacts, or delete, fake the contacts to refresh the database. When incoming calls are not showing names, you can check the following steps:
Add New Contact: Go to Contacts app, click on the '+' icon and 'New Contact' to create a new contact.
Delete Contact: Choose a contact and tap on the 'Delete' option.
Edit Contact: Tap on 'Edit' button and edit the contact information.
Check If Show My Caller ID Is Disabled
Generally, the iPhone not showing names on incoming calls is possible caused by the person that calling you has disabled the option "Show My Caller ID" on his/her iPhone. Thus it's necessary to contact the caller and check if this option is enabled or disabled.
On the home screen of the iPhone, click Settings and find the Phone option on the screen.
Scroll down to find "Show My Caller ID" and turn it on.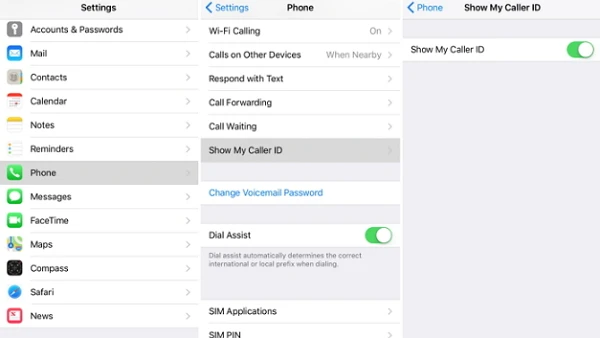 The caller id will be displayed correctly when there is another call. If your caller ID is not showing names for outgoing calls, you can also follow the steps above to change your own iPhone's caller ID settings.
Check If Your iPhone Has a System Issue
You can also test to see if it's a device system problem. Insert the SIM card on another iPhone to check if caller ID is working. If the caller id of the same number displayed on another iPhone, it could be problems with your iPhone. Restore the Settings to fix iPhone system is advisable.
Restore iPhone Content and Settings
By restoring the content to factory settings, all the iPhone data will be wiped completely. Thus back up iPhone data should be taken into consideration on prior to that. Here is how to reset iPhone to factory settings:
Go to Settings > General > Reset and select "Erase All Content and Settings". Then the iPhone will wipe all the information off its storage and be reset as a new one.
Then you can plug your device into the computer and choose to restore from iTunes backup.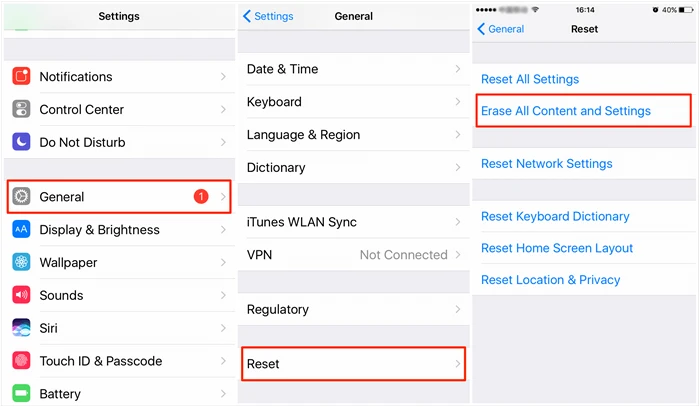 Fix iPhone System Issue without Data Loss
When it claims to fix iPhone problems, the most common way is to reset the iPhone to factory settings. But the downside is that all the data on iPhone will get erased. Thankfully, you can turn to FoneGeek iOS System Recovery for help.
This affordable tool is specially designed to get rid of various iOS system issues after upgrading to iOS 16/15/14. This tool is worth to be recommended as no data will be affected during and after the repairing process if you use the Standard Mode.
It will bring your iPhone back to normal in a few clicks, with no data loss .
Large number of iPhone problems will be resolved easily and quickly, including reboot problem, iphone black screen, call id not working problem, etc.
FoneGeek software has been recommended by top-rated media sites, such as GetDroidTips, Lera Blog, etc.
With the easy-to-use interface, it helps to repair your device within minutes.
It is updated regularly and compatible with the newest iPhone 15, iPhone 14, iPhone 13, iPhone 12, iPhone 11, iPhone XS, iPhone XR, iPhone XS Max, etc.
Let's follow the steps below to fix iPhone caller ID not showing names without data loss:
Step 1: Head to the official site or click the download button above to install the iOS System Recovery on your computer. Run the program and choose "Standard Mode" to proceed.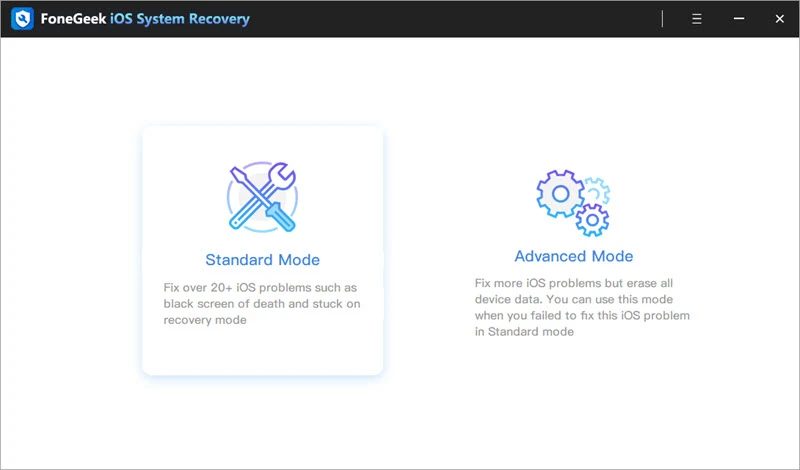 Step 2: Subsequently, using an USB cable to connect your iPhone to computer and wait for the program to detect the device.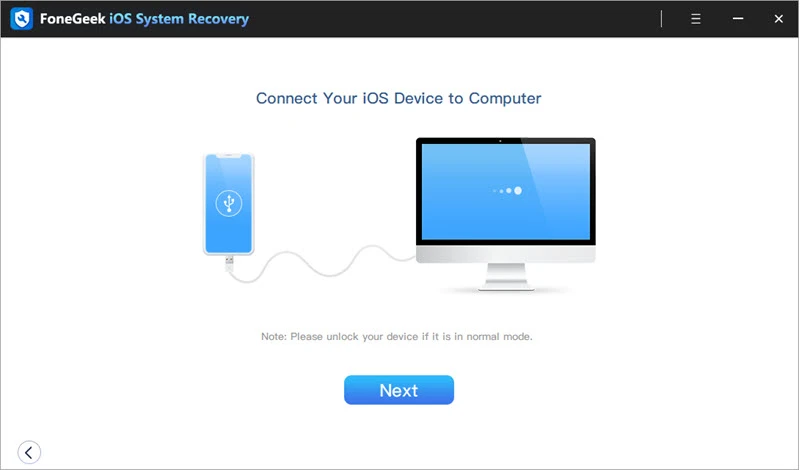 Step 3: A new window will pop up and prompt you to check your device information or manually select the right device info, then click on "Download".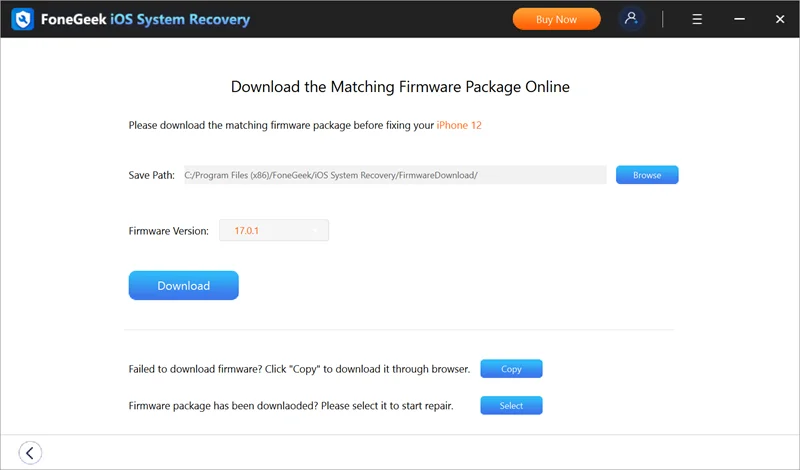 Step 4: When the download is finished, this repair tool will start repairing your iPhone and bring it back to normal state.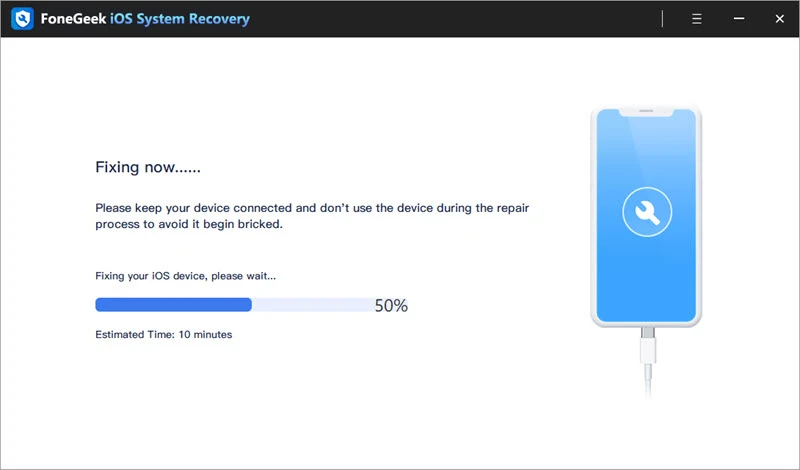 It is noted that the device should not be disconnected with the iOS System Recovery tool until the repair process has completed. This tool is secure and efficiate to use. Here are the positive feedbacks we received from Trustpilot: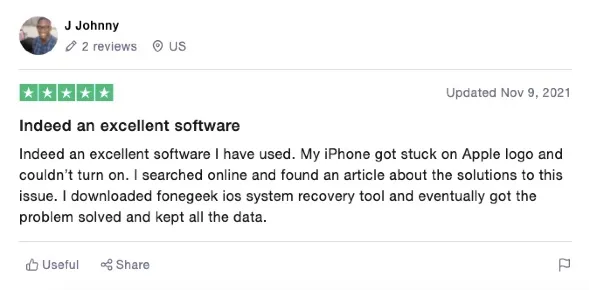 Part 3. Frequently Asked Questions
Q1. Why is my iPhone not showing who is calling?
The contact list may be hidden accidentally. You can try the method 4 and method 5 to get disappeared contacts.
Q2. Why my incoming calls are not displaying on my iPhone?
The contact notification might be turned off. To get calls notification, go to Settings > Phone and enable 'Allow Notifications' to get it fixed.