Unlike Android system, the App Store is an integral part of the iOS system. All apps must be downloaded and installed through the official App Store on iPhone/iPad.
Sometimes when we open the App Store, we will get the message of "Cannot connect to the App Store" or the device is stuck on connecting screen.
Don't worry, here this article introduces effective tips to solve the problem of "iPhone cannot connect to App Store".
Solutions to iPhone Cannot Connect to App Store
Sometimes, the issue of App Store not opening and unable to be connected will arise if there are a great many people connecting to the server at the same time. Wait for a while and if the issue persists, here are 11 tips you can try to solve it.
Tip 1. Clear App Store Cache
After the App Store has been used for a long time, data caches will be accumulated. If the system does not clean up the caches on time, the iPhone may not connect to Apple Store. So you can try to manually clean up the cache to solve the connection problem.
The specific steps are: continuously click on any one of the menus at the bottom for 10 times. After that, the home page will be automatically reloaded and the problem should be solved.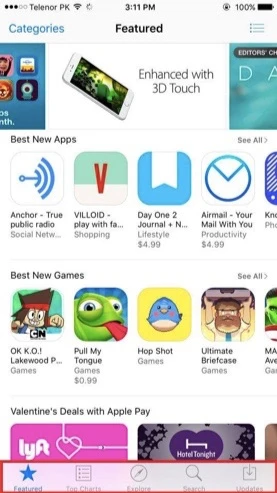 Tip 2. Modify DNS Parameter
If the 1st solution fails to solve the problem of iPhone not being able to connect to the App Store, you can try to modify the DNS parameters.
The specific steps are: Go to Settings > Wireless LAN > Current WiFi > DNS, then modify the parameters to 8.8.8.8 (Taiwan) or 114.114.114.114 (Mainland China). In general, the chances of a successful connection after modifying the DNS are very high.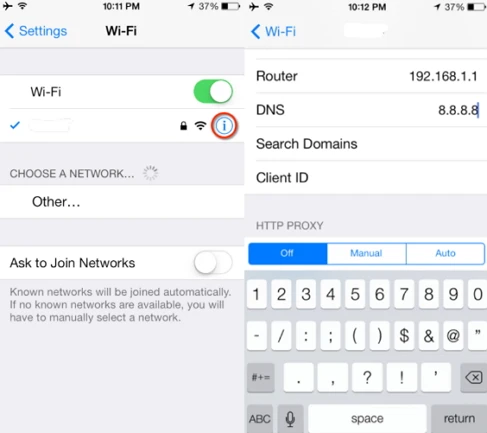 Tip 3. Sign Out of Apple ID and Sign In Again
Several users complain that their iPhone cannot connect to App Store after upgrading to iOS 14. Well, this is a bug in new iOS 14 system. The useful solution to solve this issue is to sign out of Apple ID and re-sign in.
Step 1. Force close the App Store on iPhone.
Step 2. Then go to Settings > iTunes and App Store, exit the current Apple ID and re-enter the account.
Step 3. Now re-open the Apple Store to check if the connection issue is successfully fixed or not.
Tip 4. Check iPhone Network Connection
You can open the web page to confirm that your device network is normal. In addition, you can also connect your iPhone via WiFi or cellular data to check whether device can connect with Apple store.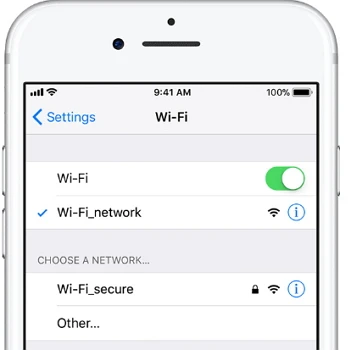 Tip 5. Check Your iPhone Storage
There are chances that you might have run out of mobile data. It is important that you check the limit of your data storage per day by going to Settings > Mobile Data of that month.
In case you are out of mobile data, make sure that you switch off all background apps that are swallowing your data so you can launch the App Store.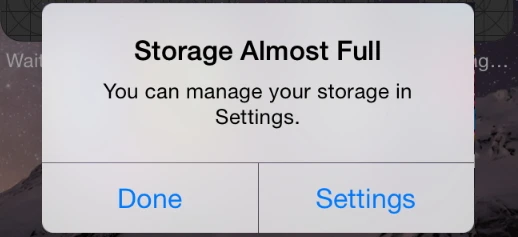 Tip 6. Reset iPhone Date and Time
When your iPhone cannot connect to App Store, you can also fix it by adjusting the system date and time. Go to Settings > General > Date & Time to turn off "Set Automatically". Adjust the date and time manually and then refresh the App Store, the apps will possibly be reloaded.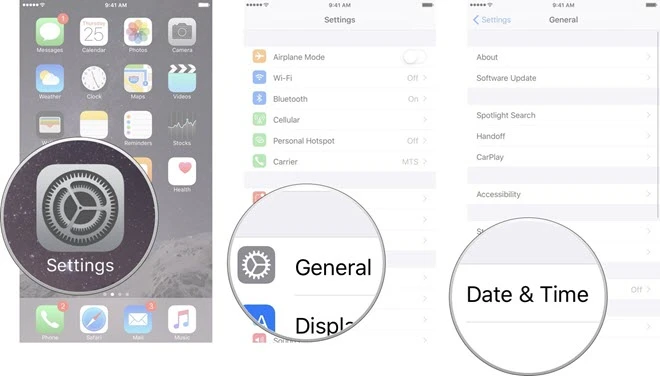 Tip 7. Check App Compatibility
If the app that you wish to install from Apple Store is too old and no longer compatible with your current iOS system, the Apple Store will not load the App information either. You can try to download another application in Apple Store to see whether the connection is properly.
Tip 8. Forcefully Refresh App Store
If you have refreshed the App Store in the background apps and it is still not working, you'd better manually refresh it. Tap on the navigation bar 10 times, it will surely build a new connection and your problem will be resolved.
Tip 9. Reset Network Settings
Sometimes network issues can cause the problem of the disconnection of App Store. You can go to iPhone Settings > General > Reset > Reset Network Settings to reset the connected network.
Your iPhone will be restarted and you have to add the Wi-Fi settings once again. Then access to the App Store and it will probably connect to your device.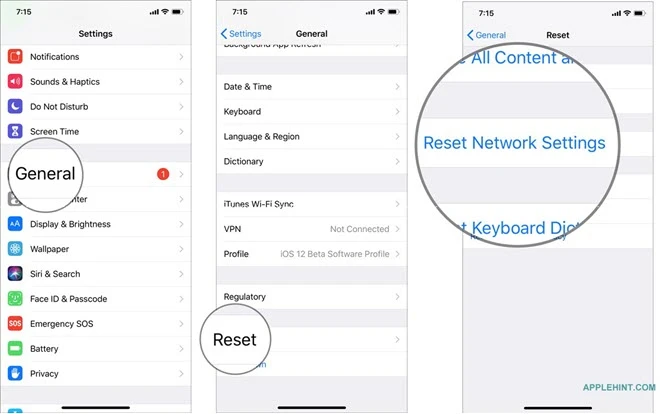 Tip 10. Fix This Connecting Issue without Data Loss
FoneGeek iOS System Recovery (iOS 16 Supported) is the recently introduced software that will help you to find all the iOS related issues. It is an easy to use software that will only take minutes and your iPhone will work like normal again. Whether your device is stuck on black screen, Apple logo or the applications are not working properly, it will help you to resolve all the related issues.
The standard mode will allow you to fix the iOS system without any kind of data loss. Just follow the steps below to do that:
Step 1: Download FoneGeek iOS System Recovery into your computer and get it installed. Open it and select "Standard Mode" to continue.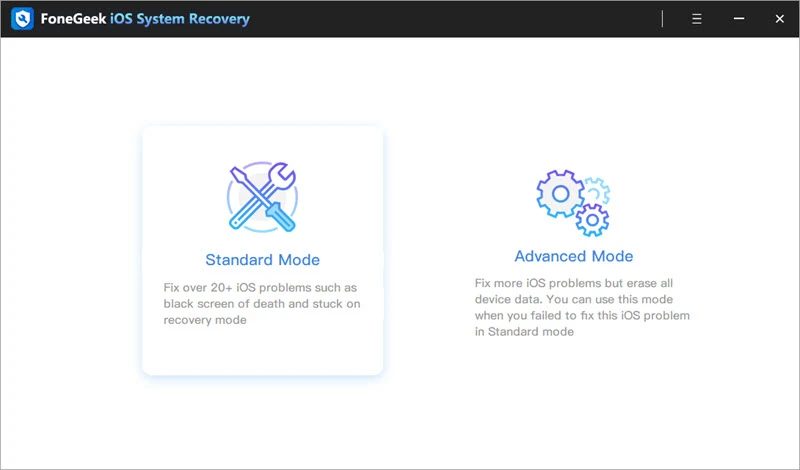 Step 2: Connect your iPhone to the program and click on the Next button. If your device cannot be recognized, just follow the on-screen instructions to put it into Recovery/DFU mode.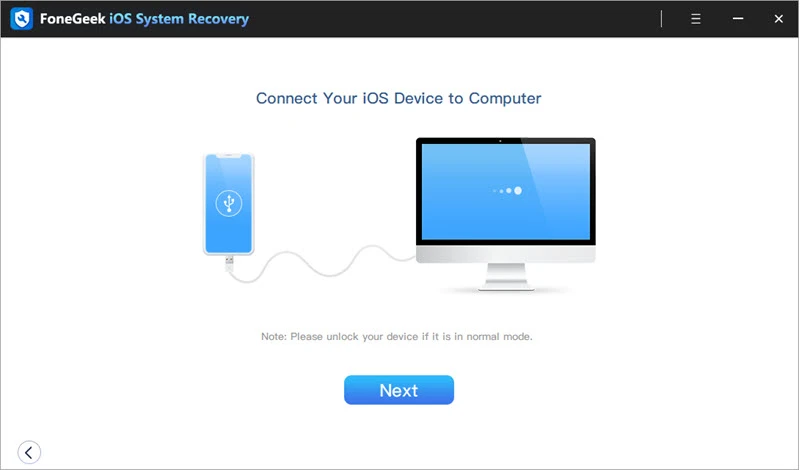 Step 3: After that, download the matching firmware version for your device and let the program fix the iOS system. Once done, your device will restart and connect to the App Store normally.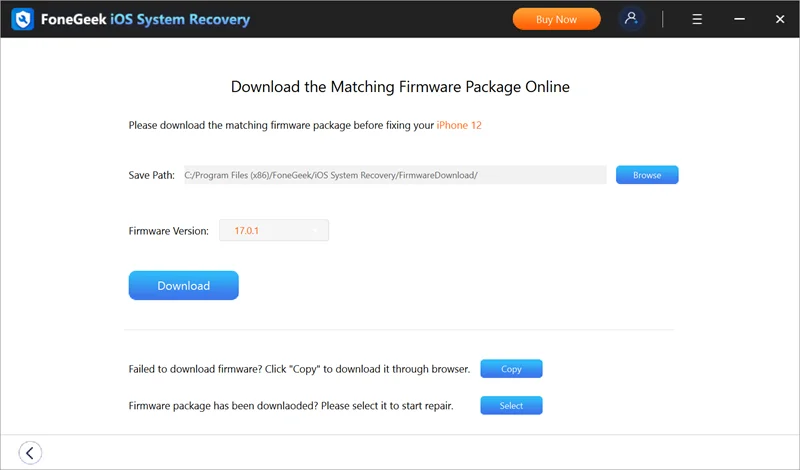 Tip 11. Contact Apple Store
Any hardware issues on your iPhone will also prevent the device from connecting to App Store, network or bluetooth. If the connection issue has existed for a long time and haven't been resolved, your iPhone may have potential hardware problems.
Since the solutions provided above can only be used to fix software issues, you may need to see if the hardware can be repaired by the staff in Apple Store.
Conclusion
We hope that the App Store connection problem have been fixed and you can now successfully download the apps you want now. The next time you or your friends have this kind issue of "iPhone cannot connect to App Store", you have 11 solutions availablein this article. Also, we will appreciate it a lot if you could share more solutions in the comment below.