Your iPhone is connected to the WiFi but no internet? Is the situation sounds familiar? Well, you are not alone! A lot of other iPhone users also reported this issue. The good news is you can easily solve this issue.
In this article, we will discuss some of the effective solutions you can try when the iPhone is connected to WiFi but there is no internet. Keep reading.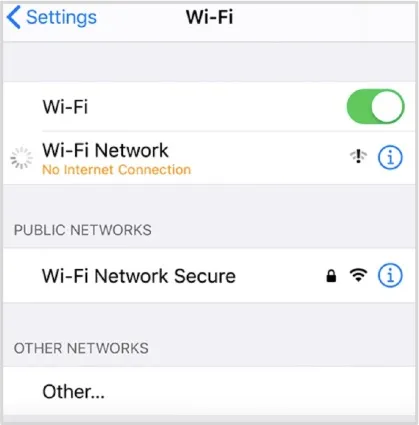 Way 1. Disable/Enable WiFi on iPhone
First, we recommend you turn off the WiFi and turn it on again. In most cases, you should be able to get rid of the issue with this small effort.
To turn off the WiFi, go to Settings > WiFi. Then toggle off the switch beside it.
Pressing the toggle again will turn it on.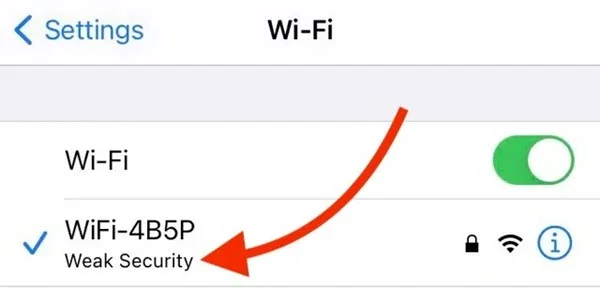 Way 2. Enable and Disable Airplane Mode on iPhone
Enable and disable the Airplane mode can restart the networks of your iPhone. Doing so can help to get rid of the iPhone connect to WiFi but no internet issue. Here is how to do this:
On iPhone's homepage, swipe down the screen from above.
This will bring the control centre. There you can find the "Airplane Mode" icon.
Pressing the icon will turn on the feature. Tap again after a while to turn it off.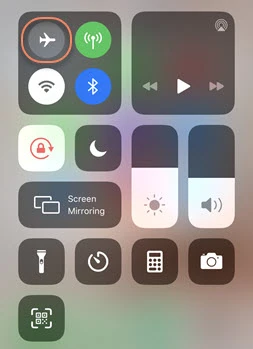 Way 3. Forget WiFi Network and Reconnect It on iPhone
Another thing you can consider trying is forgetting the WiFi network and reconnecting it. Before you do this, make sure that you know the WiFi password. Here is what to do:
Open Settings and go to WiFi.
Press the "i" icon beside the WiFi network name.
Press "Forget This Network" to delete this network.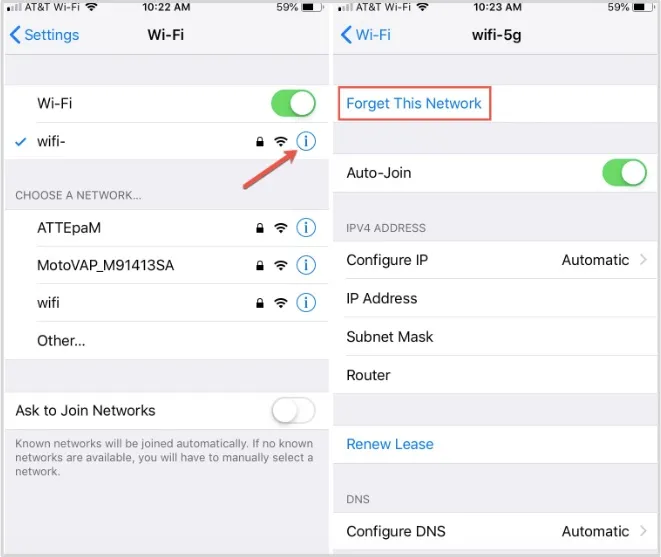 You can reconnect again by pressing the network name and entering the password.
Way 4. Check Location Services
In some cases, your iPhone might require location access to work efficiently. So, if your WiFi is not working, consider turning on the location settings for WiFi. Here is how to do that:
Open Settings and go to Privacy.
Press on Location Services.
Now press "System Services".
Make sure the toggle switch is enabled for "Networking and Wireless".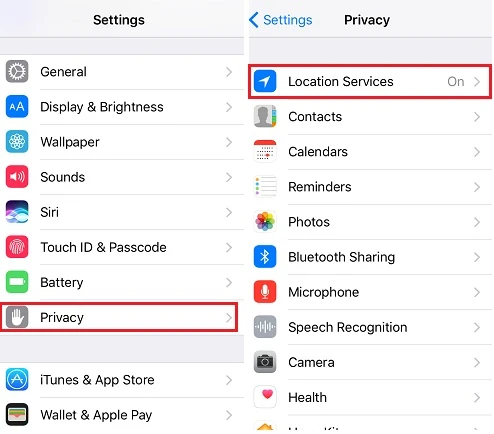 Way 5. Restart Your iPhone
Restarting the iPhone can solve the minor glitches that may malfunction the network. To restart your iPhone, tap and hold the Power button and wait till you see the "slide to power off" option. If your iPhone comes with a Side button, tap and hold the side button along with either volume button until you get the slider. Then drag the slider to turn off the device.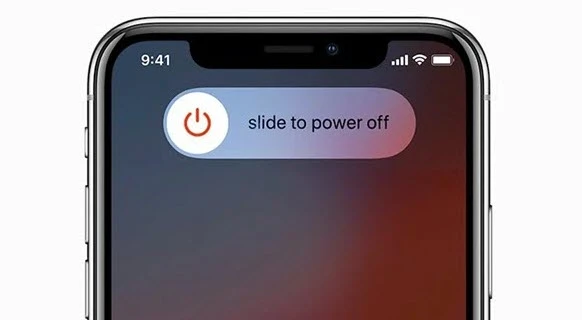 After a few seconds, restart the iPhone by long-pressing the Power button or Side button.
Way 6. Restart WiFi Router
Sometimes the iPhone WiFi no internet issue can be with your router. Try restarting your router if the above solutions work.
To restart your router, unplug the device from the electric outlet and plug it back after a few seconds. Your router should reconnect to the network within a while.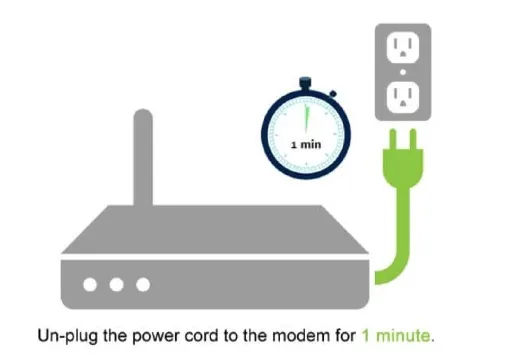 Way 7. Turn Off WiFi Assist
Is the WiFi assist turned on on your iPhone? Consider turning it off as it can lead to connectivity issues sometimes. Here is how to switch the feature off.
Open Settings > Mobile Data.
Find WiFi Assist by scrolling down.
Switch off the toggle beside WiFi assist.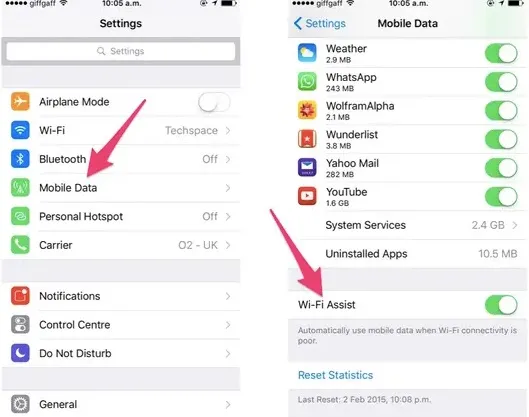 Way 8. Reset Network Setting
Sometimes some incompatible settings can prevent your WiFi network from working smoothly. In these cases, you will need to reset the network settings. Here is how to reset network settings:
Open Settings and tap on General.
Find and press "Reset" > "Reset Network Settings".
Use the on-screen guide to proceed to reset.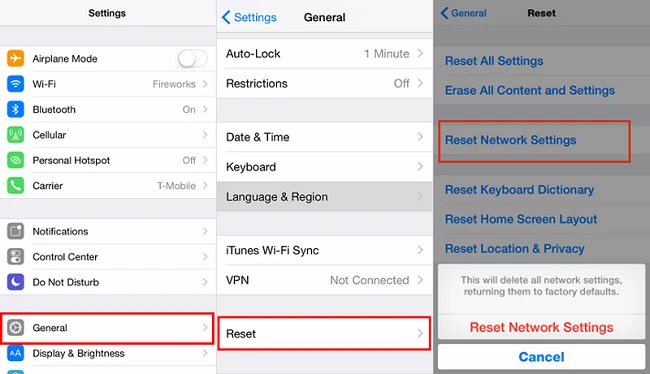 Way 9. Turn Off VPN
Are you using a VPN with WiFi? Your VPN can sometimes prevent you from connecting to the internet.
To turn the VPN off, simply open the VPN app and disconnect from its server. Usually, the low-grade and free VPN can cause connection issues. Consider using a premium VPN.
Way 10. Check Date and Time Settings
Sometimes the wrong time and date settings can cause the WiFi connected but no internet issue. Make sure that these settings are accurately set based on your time zone.
Here is how you can access the settings: open Settings and go to General > Date & Time. Modify the settings manually or automatically turn on the option for setting date and time.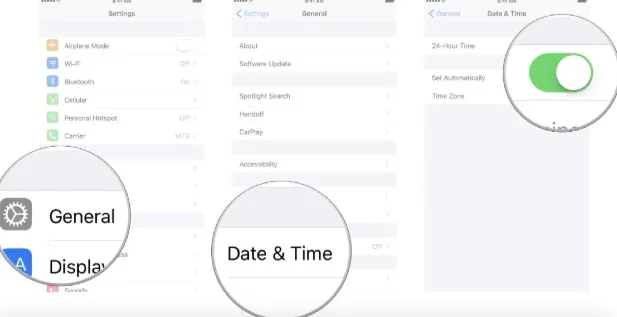 Way 11. Update iPhone to the Latest Version
Is your iPhone running on an outdated iOS version? The old iOS version can cause many issues, including the WiFi problem. Consider updating the operating system to the latest version. Here is how:
Go to Settings > General > Software Update.
If there are available updates, download & install the update.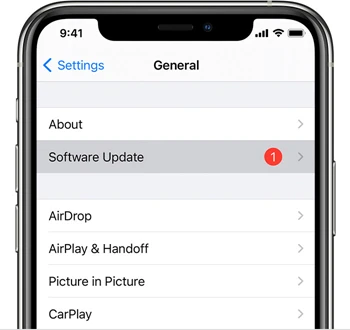 Way 12. Fix WiFi No Internet Connection on iPhone without Data Loss
If you have tried all the methods we discussed above and still cannot solve the problem; then this solution might be the most effective one for you. You can consider using FoneGeek iOS System Recovery. It's all in one application that lets you fix over 200 system errors on iOS devices. When your iPhone says it's connected to WiFi but won't work, you can fix it without data loss by using FoneGeek iOS System Recovery.
Step 1: First, download the FoneGeek iOS System Recovery and complete the installation. After that, launch the program and press "Standard Mode".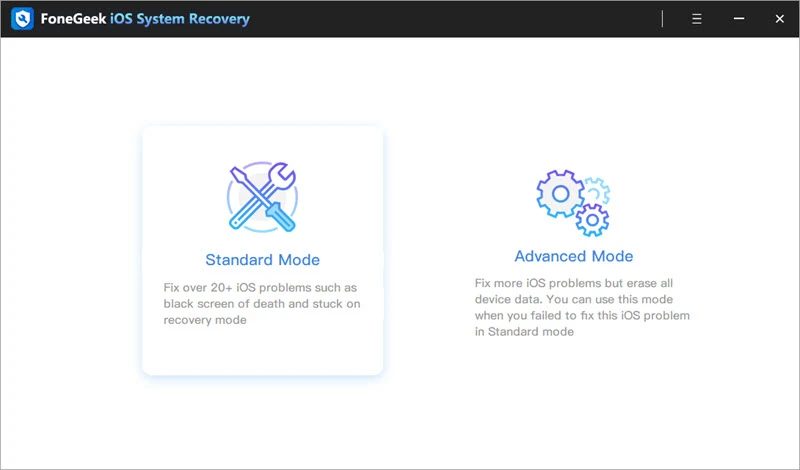 Step 2: Connect your iPhone with the PC. If the FoneGeek app does not automatically detect it, you will require to boot it into Recovery or DFU mode following the on-screen guide.
Step 3: Now, FoneGeek will search for relevant firmware and show the available versions. Pick the preferred version and tap "Download".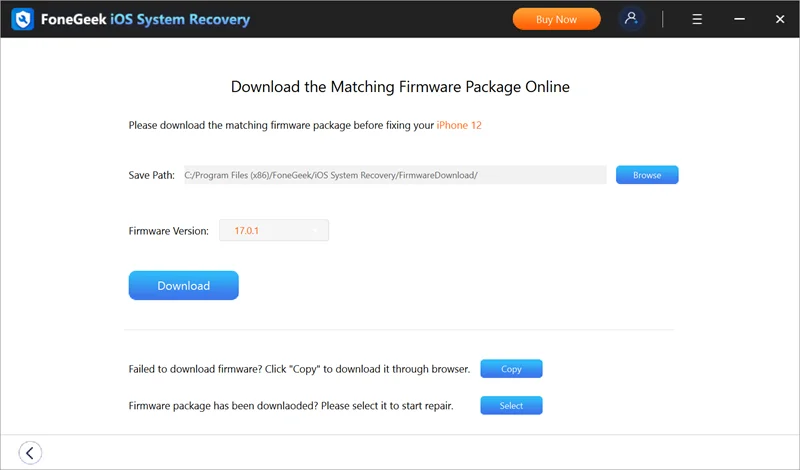 Step 4: Now click "Fix Now". That's it; this will begin fixing the issue. Your iPhone will restart after a while, and the issue should be solved.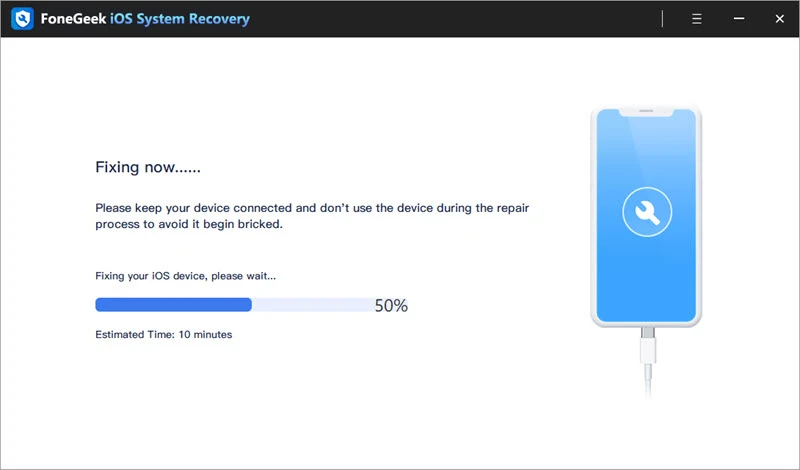 Conclusion
It can be very frustrating when your iPhone connected to WiFi but no internet. After reading the article, we hope now you know what you should do when your iPhone say connected, but there is no internet. You can also use the FoneGeek iOS System Recovery to quickly and easily eliminate any issue, including the connectivity problem.

As a professional writer who is interested in technology, Edwin J. Parke has helped thousands of users by offering various tips to solve their problems.

Home
>
iPhone Issues
>iPhone Connected to WiFi but No Internet? 12 Troubleshooting Ways