User Concern
"My iPhone started saying maybe next to contacts that I alread have saved. My mom for instances, instead of saying mom with her picture it is showing her Apple ID name and the little emoji person. It is happening to several of my contacts and I would like to know how to fix it."
Have you just received a call or text message from one of your contacts, but you see the word "Maybe" next to the name of the contact? It may seem strange and out of place.
In this post, we are going to discuss why your iPhone contacts say "Maybe" and share you 10 useful tips to get rid of Maybe contacts in iOS 15/14.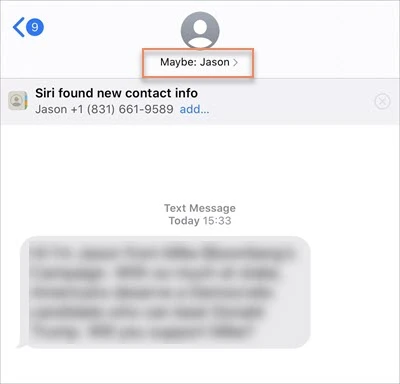 Why Does My Contact Say Maybe on iPhone?
The main reason why you might see a "Maybe" next to your contacts is that your iPhone has connected the contact name with a previous message or email from the person trying to contact you now.
For instance, you may get an email from John saying "Hey it was nice to meet you the other day". When John sends you a message the next day, the iPhone may connect this new message to yesterday's message and instead of John's phone number, you'll see "Maybe: John".
10 Simple Tips to Fix iPhone Contacts Say "Maybe"
Below are some useful tips you can try to stop the iPhone from making the connection and eliminate the "Maybe" next to the contact name:
1. Disable Siri Suggestions on iPhone
If you have enabled Siri suggestions on your iPhone's lock screen, you may see the "Maybe" next to contact name. You can simply disable the feature to stop "Maybe" from appearing next to a contact's name on your iPhone lock screen. To do that;
Go to Settings > Siri & Search and turn off "Suggestions on Lock Screen".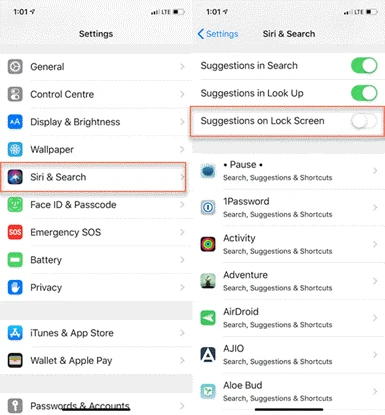 2. Add Maybe Contacts to Contact List
You can also solve this problem by simply adding the "Maybe" contact to your iPhone contact list. Follow these simple steps to do it:
Open the conversation that shows "Maybe" and tap on the name at the top of the screen.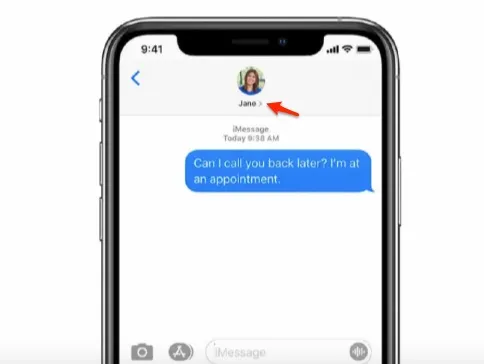 Tap the 'Info' icon at the top of the screen.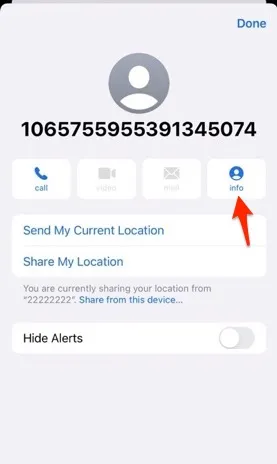 Tap "Create New Contact" or "Add Existing Contact" depending on your situation, then tap "Done".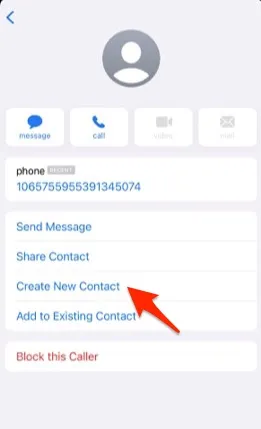 3. Delete That Contact and Create It Again
If you are still seeing the "Maybe" even if you've already added the contact, this may be due to a syncing error. In this case, you can delete the contact and set it up again:
Open the Phone app and then tap on the Contacts tab. Locate the contact you'd like to delete and then tap on it.
Now tap on "Edit" at the top-right corner and then scroll down to tap "Delete Contact".
Now re-add the contact to see if the "Maybe" problem has been resolved.
4. Turn Off Find Contacts in Other Apps
Your iPhone is smart and it will try to find your contacts in all apps you have installed. Turning off "Find Contacts in Other Apps" may help to prevent the iPhone from connecting the message or email to another one in other apps. To do that;
Go to Settings > Contacts > Siri & Search and then turn off "Find Contacts in Other Apps".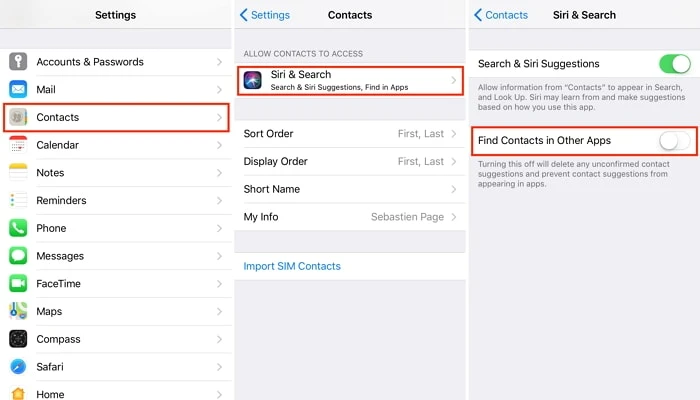 5. Check The Apps That Have Access Your Contacts
If you have disabled "Find Contacts in Other Apps" but your iPhone still shows "Maybe" next to contact name, you'd better check the apps that have access to your contacts, then disable the access to get rid of the problem. To do that,
Go to Settings > Privacy > Contacts and you will see all the apps that have access to your contacts. Disable the access one by one to find which one is causing the issue.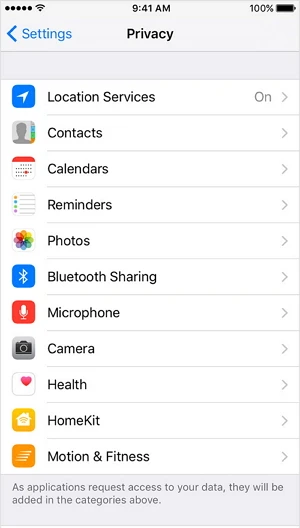 6. Verify If Your Contacts Have Changed Their Number
You may also see a "Maybe" next to the contact name if that person has recently changed their phone number and the old number is no longer active. Therefore, it may be a good idea to check with your contacts to verify if they have changed their number and get the new number if they have.
7. Sign In & Sign Out of iCloud
If you have synced your iPhone's contacts with iCloud, it may be a good idea to fix the iPhone contacts say "Maybe" problem by logging out of iCloud and then logging back in. To do that,
Go to Settings > [your name] and tap "Sign Out", then wait a few seconds before signing back in to eliminate syncing issues that could be causing the issue.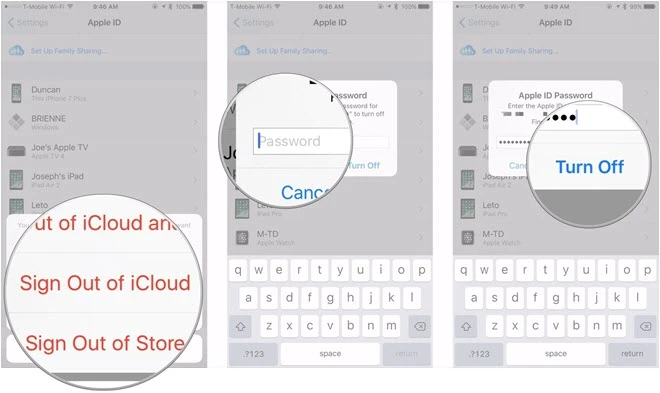 8. Reset All Settings
Resetting all settings on your iPhone is another great way to fix this problem. To do that,
Go to Settings > General > Reset > Reset All Settings and then confirm the action.

When the device restarts the maybe contacts should be gone.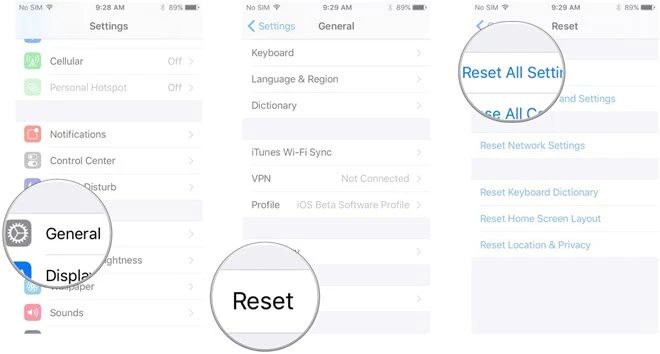 9. Get Rid of Maybe Contacts with Third-party Tool
If even a reset of all settings on iPhone doesn't fix this problem, it is very likely that iOS glitches could be the main cause. In this case, you need a third-party tool like FoneGeek iOS System Recovery to eliminate these glitches in iOS 15/14 and get your device working as normal again.
Many famous media sites such as Lera Blog, iLounge, JustWebWorld have recommended FoneGeek software.
It is very easy to use and able to repair any iOS device even the latest iPhone 13/12/12 Pro/12 mini without causing data loss.
Downgrade your iPhone from the current iOS system version to older version without data loss.
This repair program is 100% safe and easy to use.
To get rid of the maybe contacts using FoneGeek iOS System Recovery, download the program on to your computer and install it, then follow these simple steps:
Step 1: Launch the iOS Repair tool and choose "Standard Mode" to continue.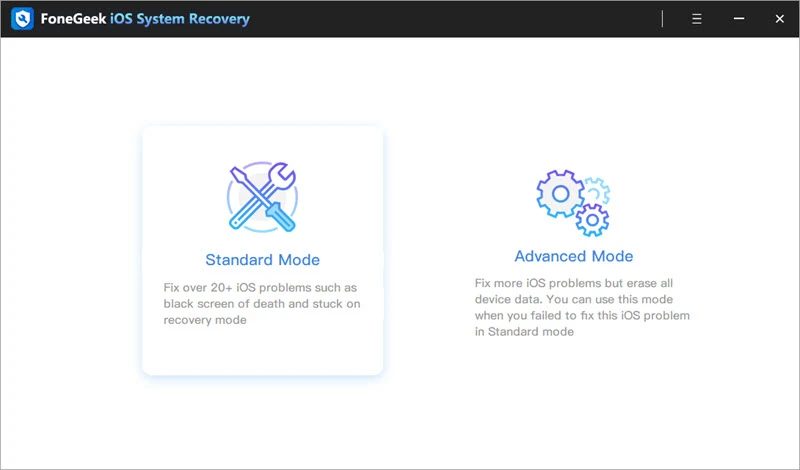 Step 2: Connect your iPhone to the computer and wait for the program to detect it.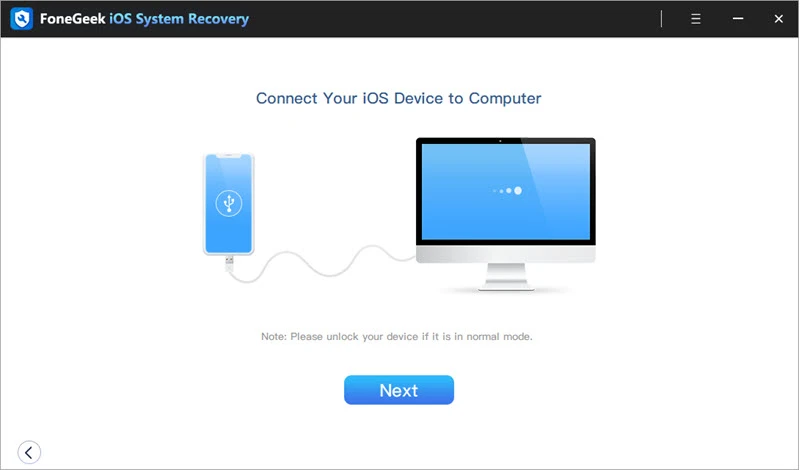 Then confirm your device information and click on "Download" to download the corresponding firmware for your iPhone.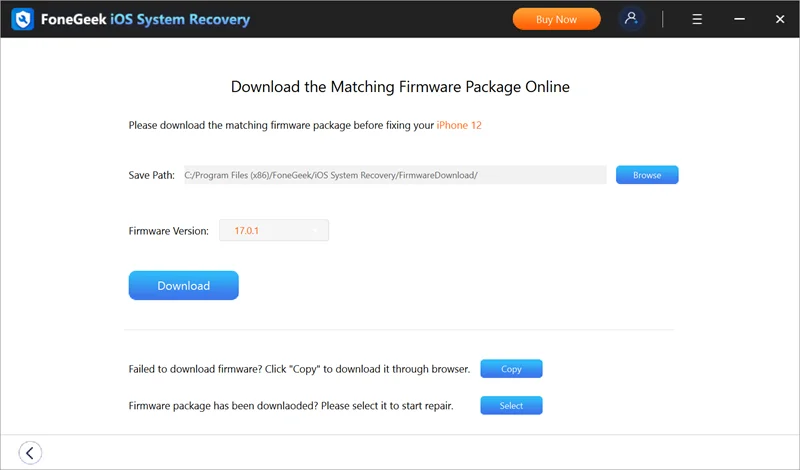 Step 3: When the firmware is downloaded successfully, the software will begin fixing the device. Keep your iPhone connected to the computer until the process is finished.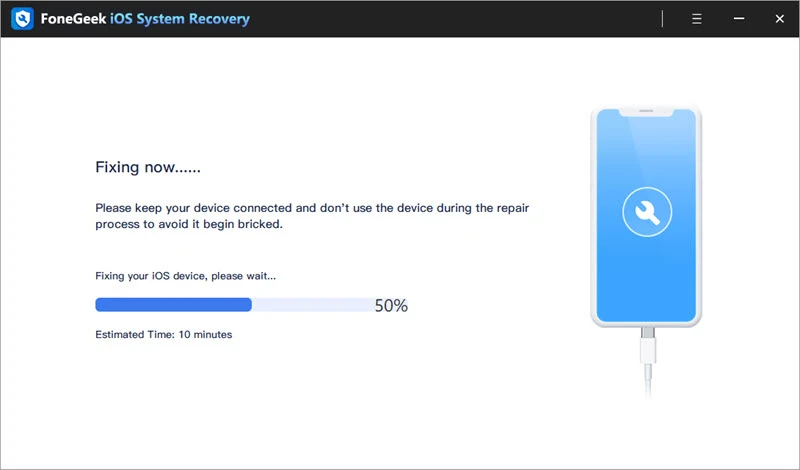 When the iPhone restarts after the process, the problem should be permanently resolved and the device should be working normally.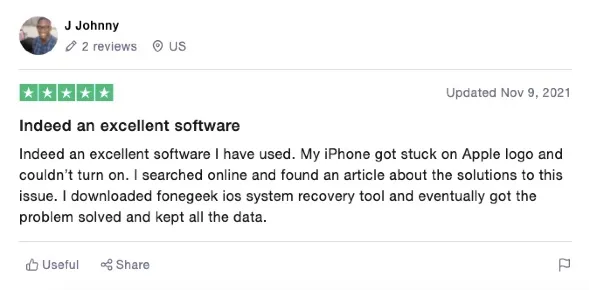 10. Update Your iPhone System Version
I came up against this problem when the iOS version of my iPhone was iOS 14. This issue was thoroughly solved by updating the device to the latest iOS 15. It doesn't mean that this method is 100% effective, but it's worth to have a try.
To check if there is an update available, go to iPhone Settings and click on General > Software.
You can click on "Download & Install" if there is an update available.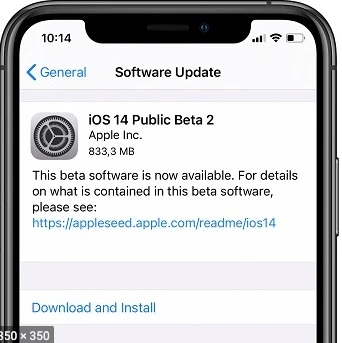 Conclusion
Now you've learned why iPhone contacts say "Maybe" and 9 useful tips to fix the problem. When "Maybe" appears next to your contacts, you can choose one of the solutions above to fix the problem. Whichever solution you choose, we recommend following the steps carefully to implement it. As always you can share your thoughts, comments and questions on this topic as well as other iOS issues in the comments section below.

Fay J. Melton has explored the area of technology and software for more than 5 years and he is enthusiastic about helping users solve various technology issues.

Home
>
iPhone Issues
>Why iPhone Contacts Say "Maybe" and 10 Tips to Fix It