User Concern
"I'm trying to restore my iPhone 14 but the iTunes gives me this error: 'The iPhone could not be restored. The device cannot be found'. Any help would be appreciated."
Apple uses the iTunes application to handle and maintain most of the devices they have manufactured. Meaning that if an iPhone user wishes to update or restore any software on his or her phone, this is the place to go.
However, it is not all the time that this restore function may work, as there could be an error or small problem preventing the restoration process. In this case, an error message like "The iPhone cannot be restored, the device cannot be found" may be displayed on the screen of the iTunes.
At this point, the error message could have been caused by any number of reasons. In this article, we will go over a few of the main solutions to fix the issue of your device cannot be found and restored.

1. Why Does iTunes Say My iPhone Cannot Be Found?
Usually, this error occurs when you tried to install the newest iOS system version on your device, and at other times, it occurs when the connection is poor.
Whatever the case is, Apple will quickly point out that "There is a problem with the iPhone/iPad, that requires it to be updated or restored."
2. Best Way to Fix "The iPhone cannot be restored. The device cannot be found"
FoneGeek iOS System Recovery is one of such tools that you can use to clear and bypass the issue of iPhone cannot be restored, the device cannot be found. This tool allows you to solve the restoration problem and many other iOS issues. This program provides 2 different modes named Standard Mode and Advanced Mode to kick away most iOS problems like this one and you don't need to be a tech-savvy to use this program.
High success rate: The success rate to bypass this restoration issue is up to 99%.
Broad compatibility: This program is also compaltible with the newest iPhone 15/14/13 and iOS 17/16.
Trustworthy: This tool has been recommended by lots of top-dated media sites, such as Mobile Mall, GetDroidTips, Inspirationfeed, Techjury, Pakainfo, etc.

It is easy to use FoneGeek iOS System Recovery to fix the issue of "The iPhone cannot be restored. The device cannot be found" in several clicks.
Step 1. Download the complete toolkit on your computer. Launch it and select "Standard Mode".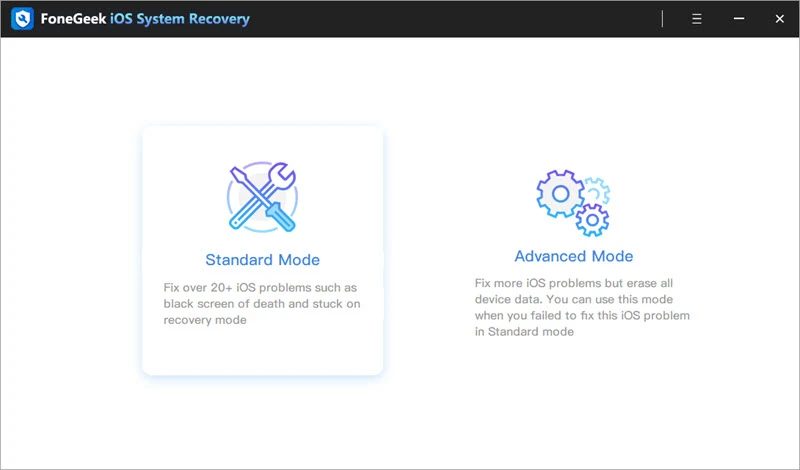 Step 2. Connect the iPhone to computer, then select and "Download" the firmware package.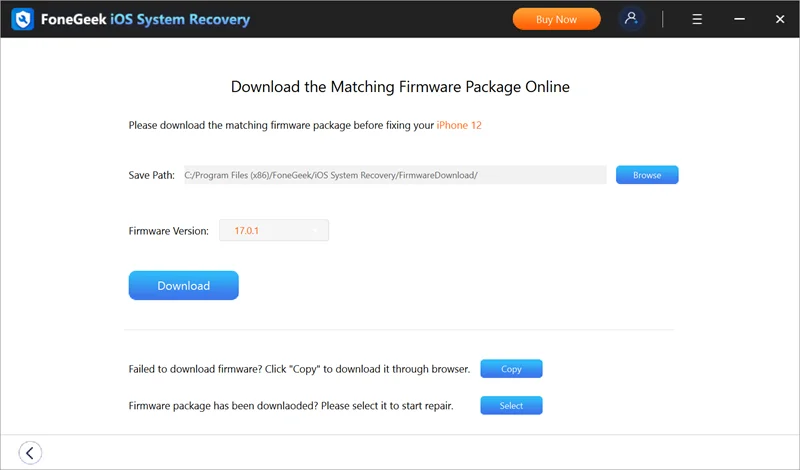 Step 3. Click on "Fix Now" to start the restoring process, then restart your iPhone.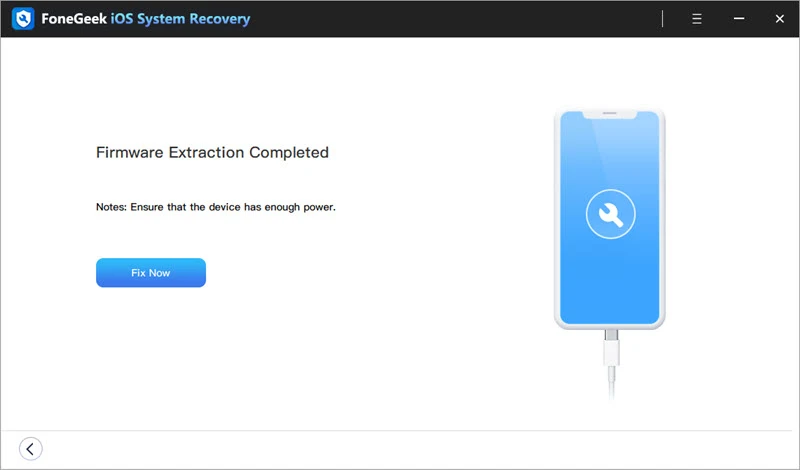 3. Other Solution You May Be Interested in
3.1 Check to Be Certain That Both Ends Are Connected
First find out if the iPhone is properly connected via the USB cable in use or its port. Checking both ends and confirming the accuracy of the connection. This way might be able to avoid the error message appearing constantly.
You can also try to use a different USB cord or cable if the error message persists. Changing the ports being used is also another good idea, this might help the device or your iPhone be found on your system.
Another port related issue might be a simple case of debris blocking the USB cord from making optimal connection. In this case, a little air or a small brush will do the trick.
After thoroughly going through these steps and making sure that the issue causing the error is not USB or port related, you may then assume that the issue has to do with the software.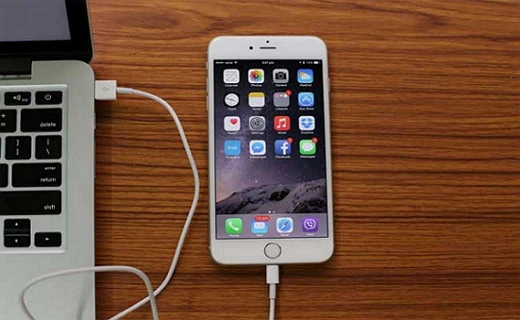 3.2 Avoid USB Hubs and Keyboards Ports
As much as possible, avoid connecting your USB cord through hub ports or laptop ports. Sometimes these ports may not allow for direct and total connection between your iPhone and computer.
While using these ports, they might function, but only for a while during restoration, this might be the cause of the error. Eliminating this source of problem is another way of dealing with the error code.
3.3 Perform A Force Restart
Another easy step is to perform a force restart on your iPhone, shutting it down via buttons and restarting it will allow the phone reattempt the restoration and maybe this time with a positive response. A brief example in how to restart each version of the iPhone is given below.
The iPhone 6 version requires you to press on the home and power button simultaneously till the Apple logo is visible.
The iPhone 7 and its kin requires you to press the lower volume button and side button simultaneously for up to 10 seconds till the Apple logo is visible.
Last but not least, we have the iPhone 8 and later models. These more sophisticated versions require you to press the volume increase and volume decrease button once and accordingly before finally long pressing the side button.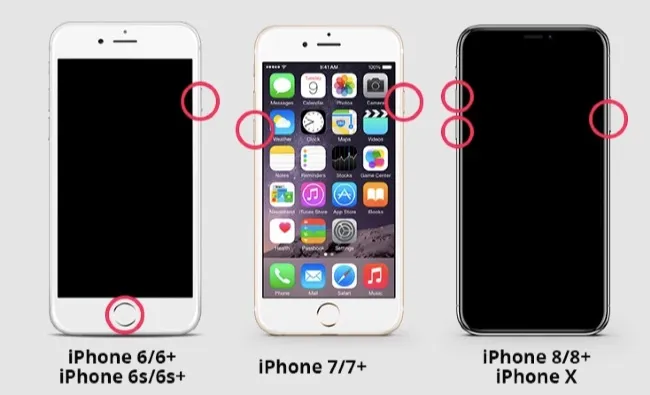 It is expected that after being restarted, the phone should function well enough to complete the restoration process without seeing any error codes.
3.4 Check Apple Mobile Device Support
Along with the iTunes app, it is imperative that the Apple Mobile Device Support is downloaded and installed on the phone too. The absence of this app might pose as a problem later on.
It is therefore advisable for the user to check that it has been installed already. If it is absent, then the iTunes app and Apple Mobile Device Support should be downloaded and reinstalled.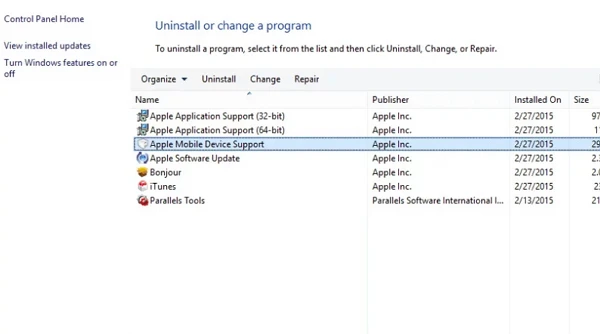 3.5 Turn Off The Fire Walls
Fire walls are defence mechanism put in place to defend against dangerous malware and protect the system from virus and intruders. However, it may come as an obstacle when trying to connect your iOS and computer as the firewall may prevent the iTunes from recognizing the connected iPhone making restoration next to impossible.
Your best course of action at this point would be to switch off your firewalls and then attempt to restore again. If the iTunes still cannot detect your device, proceed into recovery mode.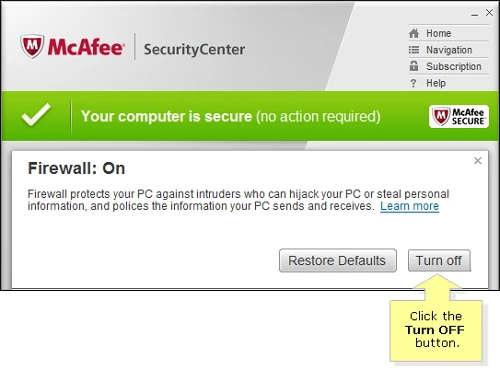 3.6 Uninstall Firewall/Antivirus Apps
Before restoring iPhone with iTunes, you should turn off firewall or antivirus apps that may cause the connection issue between iPhone and computer, that's also the reason why iTunes fails to recognize your device.
To fix this issue, you need to uninstall the firewall/antivirus software so that iTunes will recognize your iPhone and start to restoration.
3.7 Update iTunes
An outdated iTunes could also result in the issue of 'The iPhone cannot be restored. The device cannot be found'. Thus you'd better ensure that iTunes is updated to the newest version.
For Windows: Open iTunes, click on "Help" and "Check for Updates".

For Mac: Open App Store and click on "Updates" to check if there is an update for iTunes.
3.8 Enter Recovery Mode
Recovery mode has to do with restoring your iPhone through iTunes on your laptop by restoring factory settings. To do this, you can refer to the step-by-step guide below:
After properly connecting your device to your computer, you may then proceed to use iTunes while being connected via lightning cables.
Put the device into Recovery Mode. When it is successfully in recovery mode, you will see the "Connect to iTunes" icon on the device screen.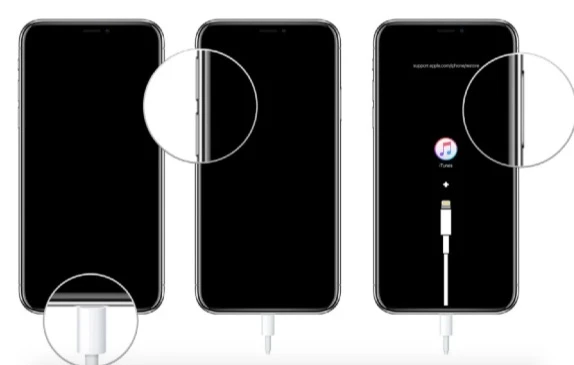 When iTunes recognizes that your iPhone is in Recovery Mode, click on "OK" and "Restore iPhone" to restore your iPhone. From there you accept and simply wait for your phone to be restored.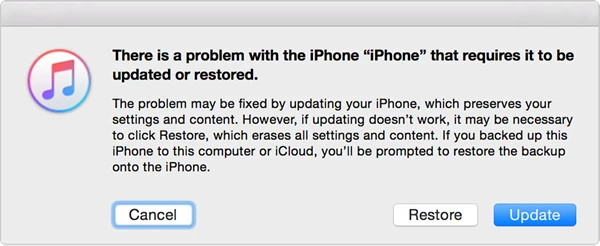 So Don't Panic
So the next time you see your iPhone display the error message "iPhone cannot be restored. The device cannot be found", don't panic, calmly check through these tips and you can be certain with a little time and patience that you will find one tailored to solve your specific problem.