Experiencing an unexpected issue such as iPhone error 2009 while updating your iOS device is infuriating. The case deters users from updating or doing anything with the device until rectified.
Reasons like unethical downloads, unfinished installation of iTunes, or a malware attack give rise to such an error. Even though iOS is the most reliable OS, it has been noted that an array of error codes in iOS have been troubling the users.
If iPhone error 2009 is a headache for you, worry not; we got you covered. This blog outlines root causes, practical solutions to fix the error, and more to assist you.

What Does iPhone/iTunes Error 2009 Mean?
iPhone error 2009, commonly known as iTunes error 2009, is an error code that excites during firmware or system updates on iDevice via iTunes. It is mainly inflicted due to third-party hardware like a USB connection, display, etc.
With promising technical guidance, this error can be solved effortlessly.
How to Solve the Problem of iPhone Error 2009 or iTunes Error 2009
This section throws a light on a list of practical solutions and a detailed guide to resolving iPhone errors 2009:
Check the USB Cable Connection
Ensuring that your computer's USB ports function efficiently is essential to avoid this iPhone error 2009. And to do so, test the USB connection by associating different Apple USB cables with the computer's USB port.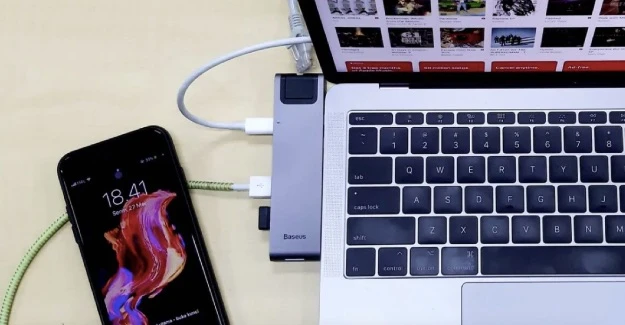 Restart Your iPhone or Computer
Certainly, device restarting is one of the most effective techniques used by users to resolve the majority of the errors. Likewise, to solve the issue of iPhone error 2009, it is recommended to reboot your device and restart it.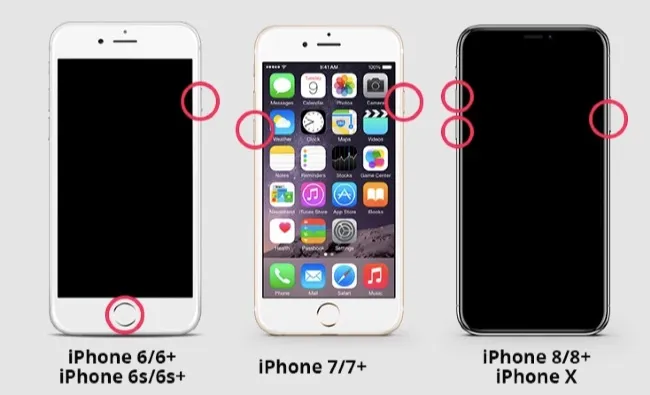 Update iTunes
If you're still confronting error code 2009 in your iPhone or iPad, then check if an update for iTunes' latest version is available for your device. Follow the below steps for Mac or Windows for an efficient update check:
On Mac
Launch iTunes and move to the iTunes menu.
Select the Check for Update option
Check for the updates on the latest version by connecting iTunes to Apple's server.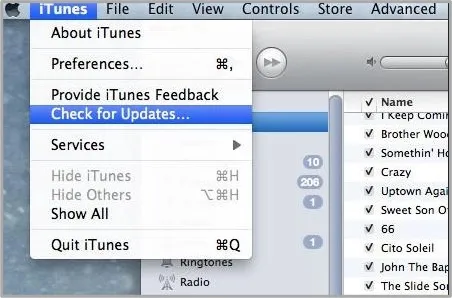 If you cannot find the update on the latest version on iTunes, check on the Mac App Store for the same.
Quit iTunes.
Launch the Mac App Store.
Select the Update tab.
The Mac App Store will associate with Apple's servers for the latest updates.
Download the latest version by clicking "Update".
On Windows:
Open iTunes on the computer.
Select the Help option in the top menu bar
Then hit on "Check for Updates" from the drop-down menu
Follow the guidelines displayed to finish the update.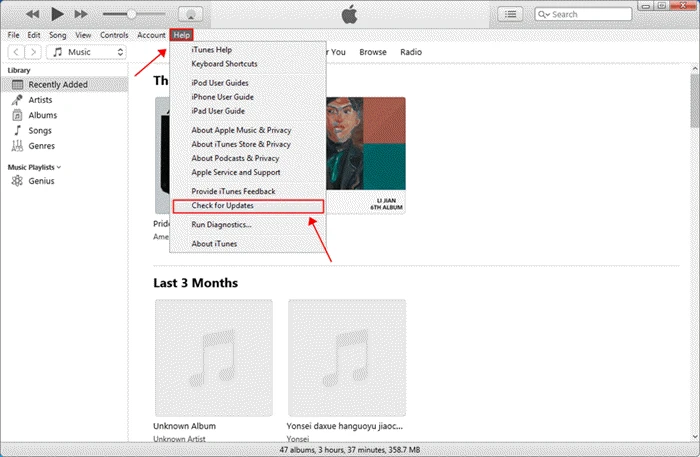 Uninstall and Re-install iTunes
To ensure that your file is not violated or carrying malware, uninstall the existing iTunes app from your device and install it again. Finally, check if the error has been resolved.
Visit https://www.apple.com/itunes/download/ to install the latest version of iTunes.
Update Antivirus Program
Installing a legitimate Antivirus program is integral. Using a computer without it may lead to numerous technical errors such as malware attacks that can further lead to iTunes error 2009.
To avoid such disasters, install a trusted Antivirus software and check for regular updates to ensure that your device is secured.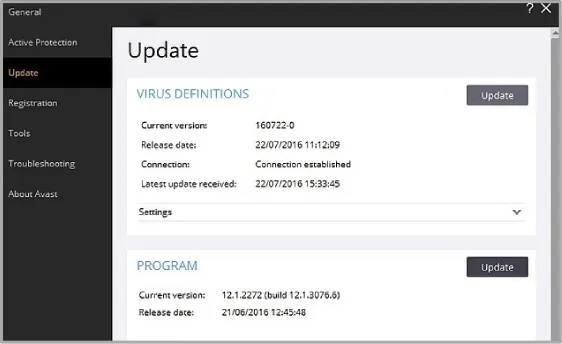 Disable iTunes Helper
Are you still enduring iPhone error 2009? Instead of employing third-party software, disable the iTunes helper.
For Mac
Follow these steps for disabling iTunes helper on Mac:
Launch System Preferences by selecting the Apple logo from the page's header.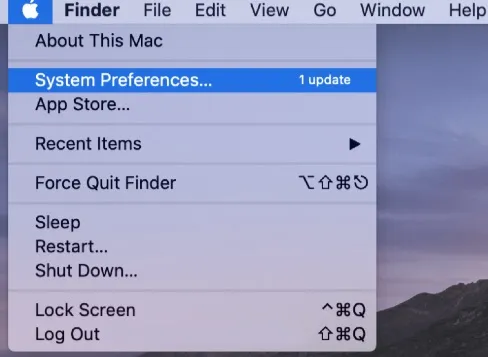 When the settings panel is launched, select Users & Groups to adjust the groups and users settings on the Mac.
Click on the username option from the left of the panel and select login items to check all the things used during the rebooting process.
Search for iTunesHelper and select the minus option below to disable the iTunes helper.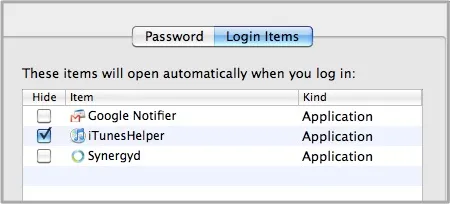 For Windows
Follow these steps for disabling iTunes helper on Windows PC:
Select the Start button, followed by launching and running the command.
Type "MsConfig" and tap Enter.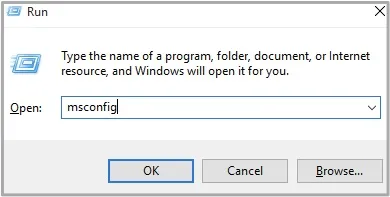 Search for iTunes Helper and disable it by clicking the option of "End Process".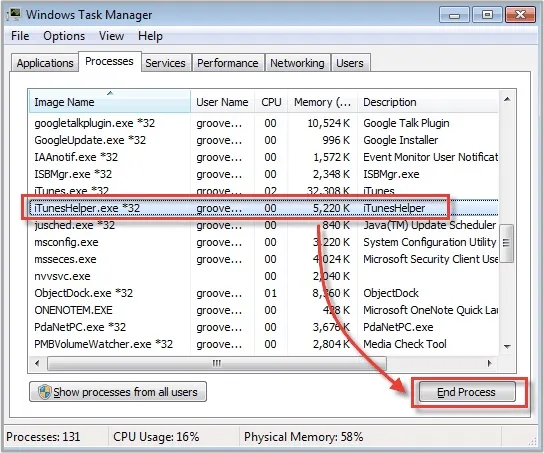 Fix iPhone Error 2009 without Data Loss
Here, we present a credible tool, i.e., FoneGeek iOS System Recovery, that is ideal for rectifying errors on your iOS device due to any software glitch.
FoneGeek iOS System Recovery is among the most efficient and time-saving tools devised to assist iOS users in fixing infuriating issues safely without any data loss. It offers two modes, i.e., Advanced Mode and Standard Mode, for rectifying iOS errors without any data loss. The Standard Mode aids in regulating common iOS system errors. And when you are unable to repair iOS issues in the Standard Mode, fix it with the Advanced Mode that governs the problem by erasing data from the device.
Follow a step-by-step approach to fix iOS system errors in standard mode:
Step 1: Download and launch the FoneGeek iOS System Recovery tool on your computer and select "Standard Mode" on the home page.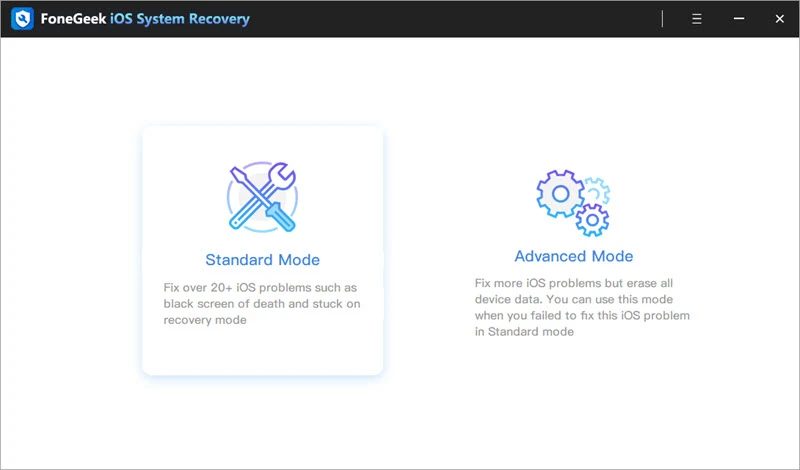 Step 2: Connect your device with the computer via a USB cord. If the device has iOS 12 or above and is in a normal mode, unlock it and click "Next."
Step 3: iOS Firmware Program displays the device model and available iOS system versions. Select the preferred version and install it.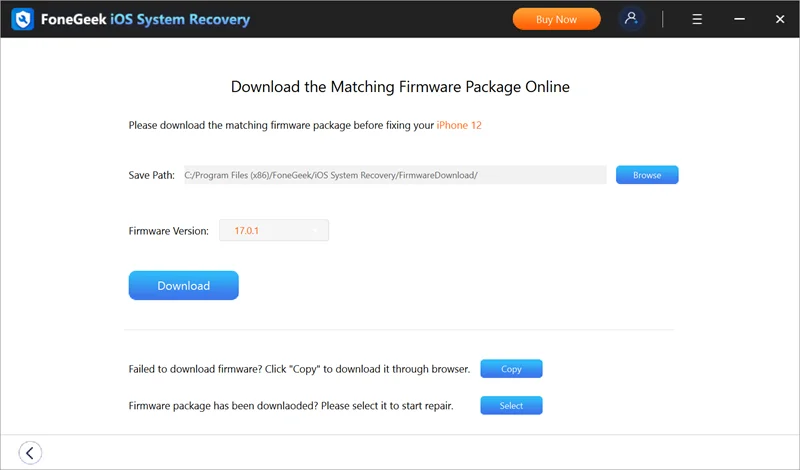 Step 4: After downloading the iOS Firmware program, validate the downloaded software. Finally, click "Fix Now" to get your iOS device in a stable and safe condition.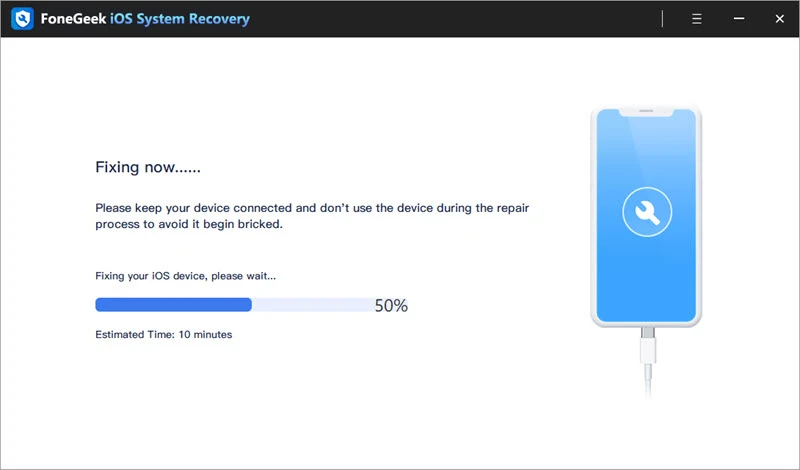 Take iPhone to the Apple Repair Point
If nothing is rectifying the iTunes error 2009, visit a nearby Apple repair shop and take professional help to assist you through.
How to Avoid iPhone Error 2009?
To prevent annoying iTunes error 2009, employ the following methods:
Use the original Apple USB cable.
If the cable isn't working properly, try plugging it into different USB ports or using another cable.
Link it to the USB port of a different computer if the above steps don't work.
If the error persists, check your hardware, antivirus program, or any other USB-related issues.
Final Words
This article has featured the quickest and most practical solutions to safely resolve the iPhone error 2009 that you might have encountered while restoring or updating your device. Among them, as we have seen, the FoneGeek iOS System Recovery can solve iPhone/iPad errors in just a few clicks at competitive prices while safeguarding your personal data.
At last, even after trying every possible method at home, if you continue to face the error. Always connect with a certified technician at an Apple-authorized repair store to get a quick fix instead of intensifying the problem.