Your iPhone's GPS is a pretty important feature. It can help you navigate, play games and even grant apps your current location to ensure they are functioning perfectly. But like all other features on your iPhone, it is not uncommon for the GPS to fail, causing lots of issues with the device's functionality. Luckily, there are numerous troubleshooting solutions you can try to fix iPhone GPS not working issue and get GPS working normally again.
What Are the Possible iPhone GPS Issues?
Before we get to these solutions, let's take a look at some of the most common iPhone GPS issues. The most common include the following;
A lack of GPS signal.
GPS failing to update the current location.
GPS showing the wrong location.
Apps unable to find or use Location.
The compass pointing in the wrong direction.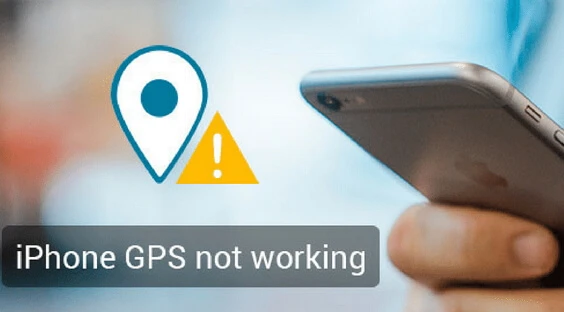 Common Solutions to Fix iPhone GPS Not Working Issue
The following are some of the most effective solutions for the iPhone GPS not working issue;
1. Check the iPhone Signal
For the GPS to work properly, your iPhone must have a good connection. Therefore if you are in an area where radio signals are not very strong, GPS may malfunction, causing problems with location and apps that need it to work. If this is the case, then try to take your iPhone to a place with stronger signal.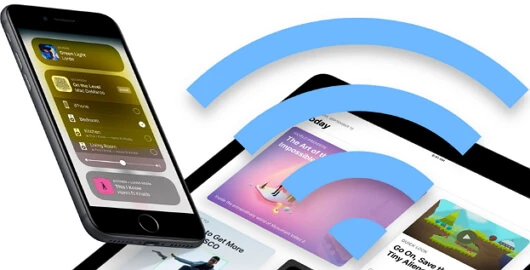 2. Check Location Permission Settings
It is also important to review your permission settings to make sure that all settings are correct. Here's how to do that;
Step 1: Run Settings and then click on "Privacy".
Step 2: Tap on "Location Services" and turn it on if it is not already turned on.
Step 3: Scroll down to grant some apps location permission.
3. Reset Location Services
This iPhone GPS location problem can occur when there is a bug in the software and then easiest way to fix it is to turn off location services and then turn it on again.
To do that, go to Settings> Privacy > Location Services and turn it off. Then turn it on after a few seconds.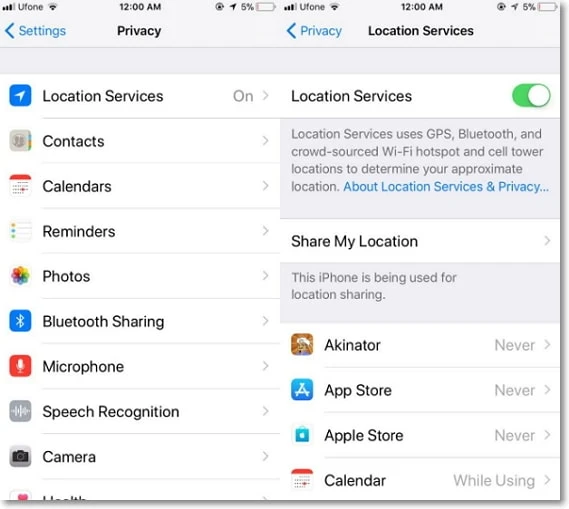 4. Drain iPhone Battery
There are some users who say that they have fixed this issue by simply allowing the iPhone's battery to drain completely and then recharging the device. If you choose this solution, don't attempt to use the GPS services again until the iPhone is fully charged.
5. Update GPS App and iPhone Software
Updating the iPhone and the app is also great way to remove bugs that can cause the GPS to malfunction. 
To update the device, go to Settings > General > Software Update and if an update is available, tap "Download and Install".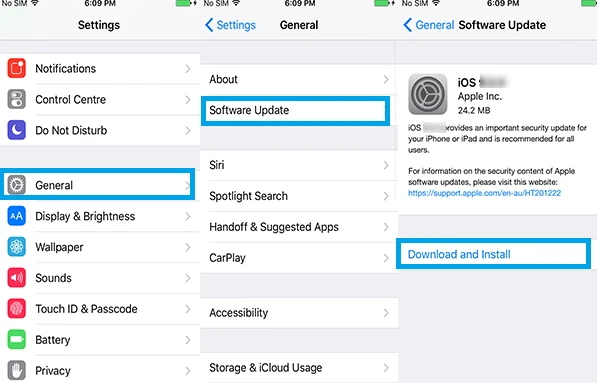 You may also want to manually update the GPS apps on the device. To do that, go to App Store > Update Tab.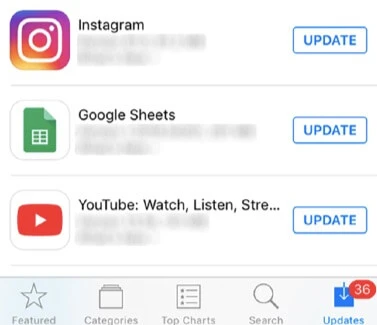 Restart the device after both updates and then check if the GPS is functioning as it should.
6. Reset All Settings
In some cases, this malfunction in the iPhone GPS can be attributed to some system settings errors. The best way to fix the problem in this case is to delete all settings and the best way to do that is to reset all settings. Follow these simple steps to do it'.
Step 1: Open Settings and the tap "General".
Step 2: Tap "Reset" and then select "Reset All Settings".
Step 3: Enter your passcode when prompted to confirm the action.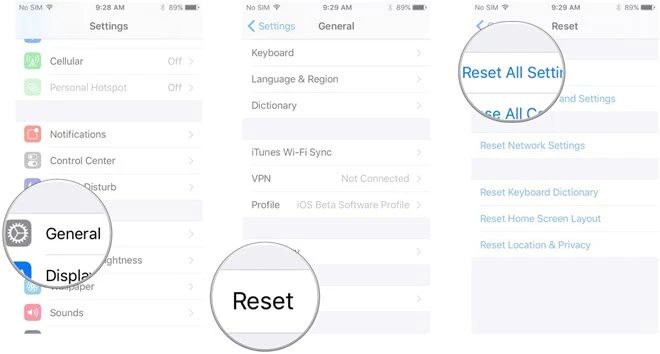 Wait until the device reboots and then re-enable location services to see if the issue has been resolved.
7. Fixing iPhone GPS Not Working without Data Loss
If you are unable to repair this GPS problem even after trying all the solutions above, the problem may be with the iOS system itself. In this case, you need an iOS system repair tool that can diagnose the problem and fix it and therefore eliminate the GPS issue. The best iOS system repair tool for the job is FoneGeek iOS System Recovery. This is because it is easy to use and will repair your device without causing any data loss.
To use this tool to repair the device, download and install the program on your computer and then follow these very simple steps;
Step 1: Once the program is launched, select the 'System Repair' option and connect the iPhone to computer with an original USB cable. Then choose "Standard Mode" to continue.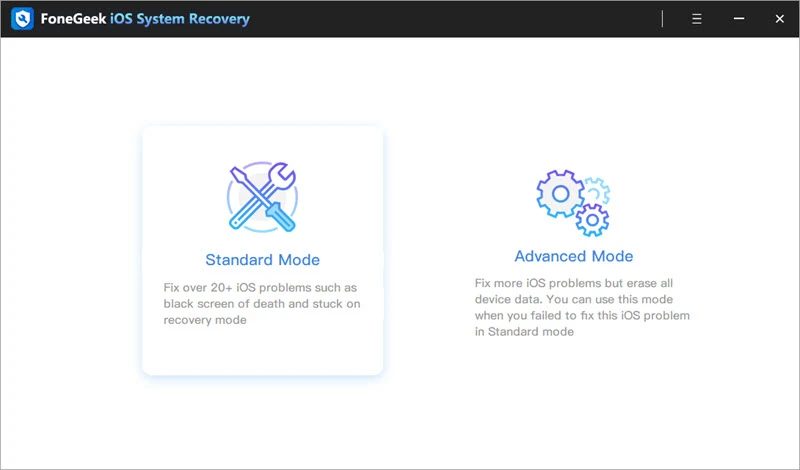 Step 2: The next step is to download the firmware needed for the device. The program already detects the necessary firmware, all you have to do is click "Start" and the program will begin downloading the necessary firmware.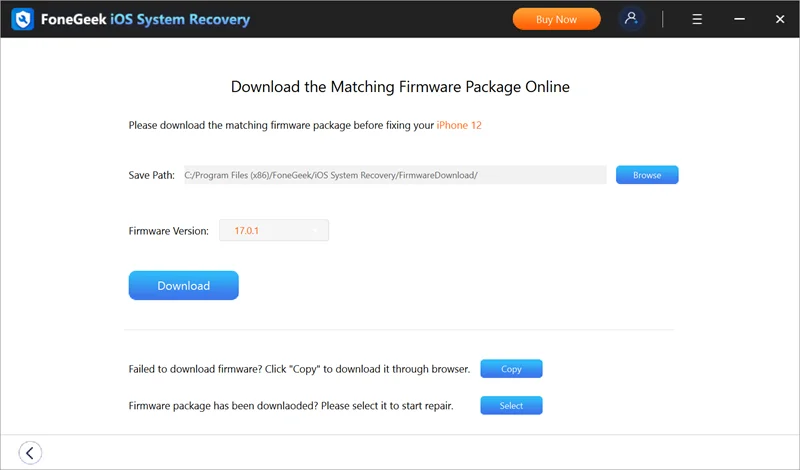 Step 3: After downloading, click on "Fix Now" and keep the device connected until the process is complete and the device restarts. Then test to see if the iPhone GPS not working issue is repaired or not.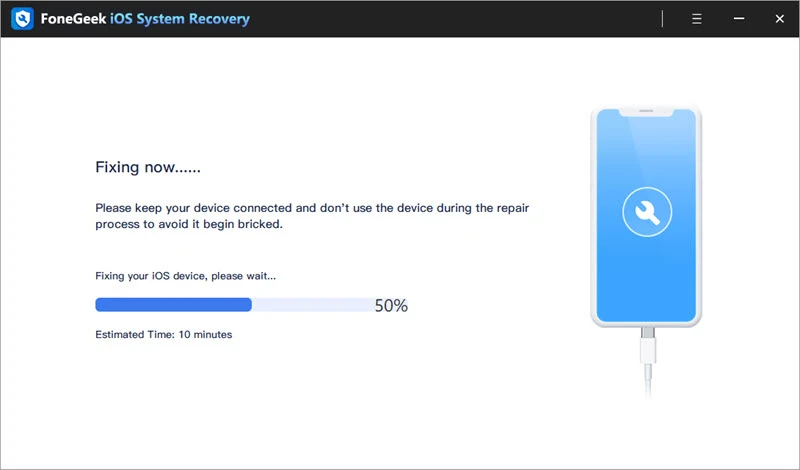 8. Other Effective Solutions
If the GPS on your iPhone is still not working even after trying all the solutions above, you may need to implement some more advanced solutions. Two of the most effective include the following;
Factory Reset and iOS Restore
You can try to factory reset the device. This solution will almost certainly work to fix the problem but it will result in complete data loss. If a factory reset doesn't work, try putting the device in DFU mode or recovery mode and restore it in iTunes.
Contact Apple Support
You also have the option to contact Apple Support center instead. It is possible that the problem could be with Apple Servers and not your device. Apple technicians will be able to fix the problem either way.
Write in the End
We hope you are able to find a solution for whatever iPhone GPS problems you are facing from the ones outlined above. If you have any questions or you would like clarification on any of the solutions above, let us know in the comments section below and we'll do our best to help.

Joan J. Mims is interested in researching all tips about iPhone, iPad and Android. He loves to share useful ideas with all users.

Home
>
iPhone Issues
>iPhone GPS Not Working? 9 Useful Tips Are Offered