When iPhone keeps dropping calls, it's a big issue since it can negatively affect your work, business, or relationship. It can happen when you're in the middle of an important phone call or conversation. Or maybe in the middle of a crucial business call or a deal that you're just about to close.
Whatever the case, the experience is no doubt irritating and the outcome drastic, especially if it was an important business conversion. If you're in such a situation right now, then we're here to help you. Herein, we'll look at some of the factors that cause iPhone keeps dropping calls and provide several ways that you can easily overcome it. So, keep reading.
Why Does My iPhone Keep Dropping Calls?
Your iPhone keeps dropping calls due to several reasons, most of which you can't control. They include:
Being out of range - when you're not within the range of a tower, then your call is likely to drop, particularly at the point when your connection is being handed off to another tower.
You're in a bad area - a call drop can happen when you move to an area with feeble or no network reception.
Damaged antenna - if the physical internal antenna on your iPhone is damaged, then you're highly likely to experience dropped calls.
Issues in the software - malfunctioning software or a glitch in it can also cause your iPhone calls to drop.
If you've been wondering, "why does my iPhone keeps dropping calls?" then these are some of the common reasons. Now with that in mind, here are tips that can help you resolve it.
1. Check Your SIM Card
When the SIM card is bent, cracked, or damaged, then that could cause iPhone to drop calls. So, take out the card from your iPhone and then examine it closely to see if this is really the root of the problem.
Look for any scratches, cracks, or bends. If you note any damage, then that's certainly the cause of the problem. If it's okay, then put it back into your phone and check if it's still dropping calls.
2. Restart Your iPhone
Turning your iPhone off and then back on can help fix this dropped call issue, especially if it's due to a minor technical glitch.
Press and hold down the Power button on the side of your iPhone. If your iPhone has Face ID, long press the Side button plus any of the volume buttons.
This will launch the "Slide to Power off" slider.
Swipe the slider (small power icon) to the right to switch off the iPhone.
Wait 30 seconds and then switch on the phone by long pressing the Power button again. For iPhone with Face ID, long press the Side button to turn it on.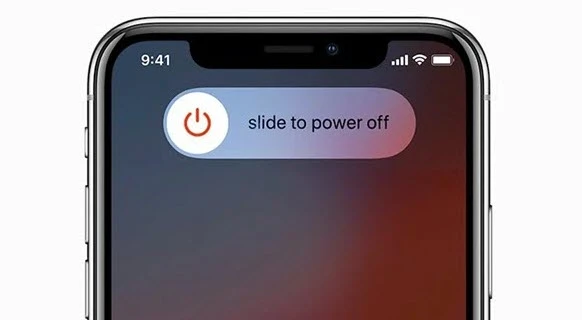 When the iPhone is switched back on, check if it still has the same problem.
3. Remove SIM Card from iPhone and Reinsert
iPhone keeps dropping calls sometimes because the SIM card is obstructed or it isn't positioned in the slot/tray properly. Therefore, using the ejector tool or any pointed metal pin, eject the SIM card gently from your device and then wipe it carefully with a soft dry cloth.
Wipe the card tray gently too with the soft cloth. Put the SIM card on the tray (ensuring it's positioned correctly) and then insert it right back into your device. Check if the issue is fixed.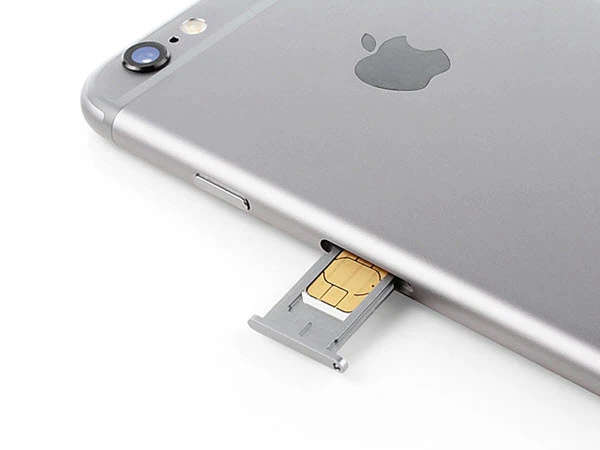 4. Turn Airplane Mode On and Off
Enabling and disabling Airplane mode can sometimes completely solve this issue. Here's how to do it.
Launch the Settings app on your device. On the top, you'll see the Airplane Mode. Tap on it to turn it on.
Once you enable the Airplane mode, all your iPhone's wireless connections including Wi-Fi, Bluetooth, and Cellular data are going to be disabled.
Wait for around 30 seconds and then tap the Airplane mode option again to turn it off.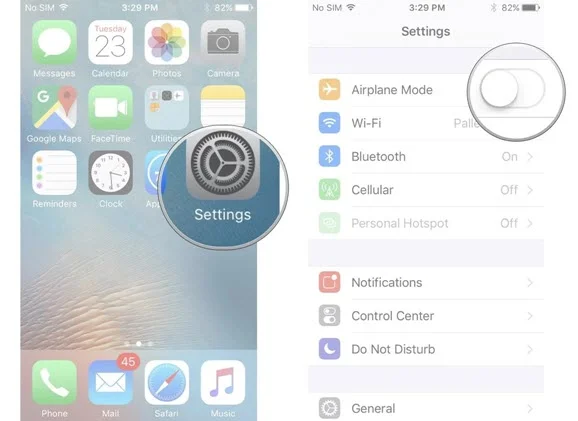 5. Turn Off Silence Unknown Callers
This is a new feature that was introduced in iOS 13. It helps you to silence incoming calls from numbers not saved to your contact list or that appear as "Unknown." It generally helps eliminate a lot of spam. Some users have noted though that turning off this feature can help fix the call drops issue.
To disable Silence Unknow Callers, open Settings and tap the Phone option. Head to Silence Unknown Callers option and then tap the toggle to switch it off if it's on.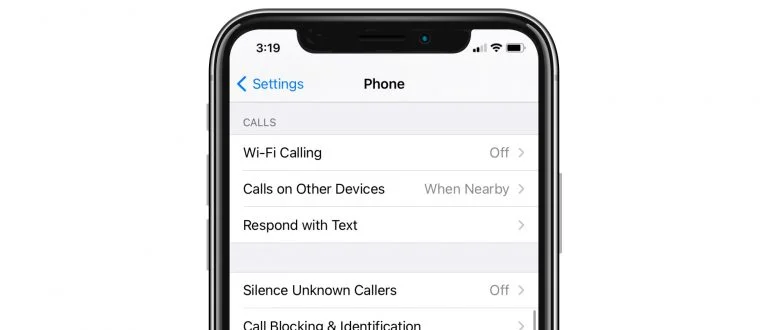 Generally, this solution doesn't work for everyone, but it's still worth trying if you're yet to know what's causing the dropped calls issue on your device.
6. Disable Call Forwarding
Call forwarding is yet another feature that's used a lot, especially by people with multiple lines that they receive calls from. But, despite being quite useful, call forwarding can lead to the dropped call issue.
So, disabling it can help to resolve the problem and you can do this from the Settings app. Just go to Phone when you open Settings, then tap Call Forwarding and disable it.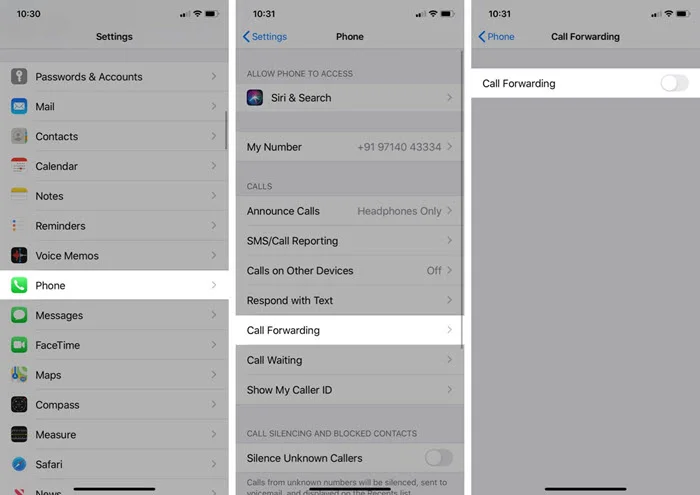 This process may not work for some US Carriers. As such, you may need to open Settings and then tap Cellular. From there, you tap Carrier Services and then dial the right number for Call Forwarding.
7. Set Date & Time Automatically
Most of the things on iPhones (especially those that are network-related) work smoothly when the date and time of the device are correct. You can easily ensure the date and time are correct by letting your iPhone set them automatically. To do that:
Launch Settings and then tap the General option.
Next, tap Date & Time and check if Set Automatically is enabled. If not, tap the toggle to turn it on.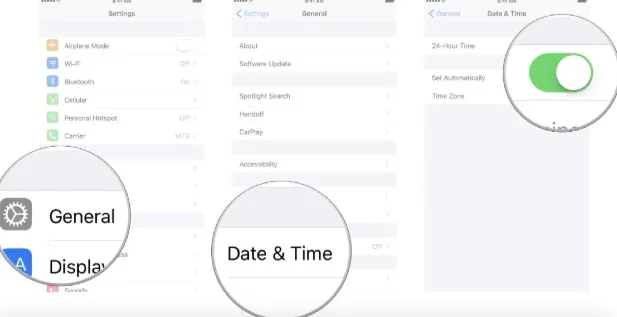 8. Activate the Caller ID on iPhone
Activating the Caller ID is equally a quick fix that can help deal with the calls keep dropping iPhone problem. You can do this by opening Settings on your device and then tapping on Phone. Next, tap the Show My Caller ID option and then check if it's turned on (green) on the resulting screen. If not, turn it on.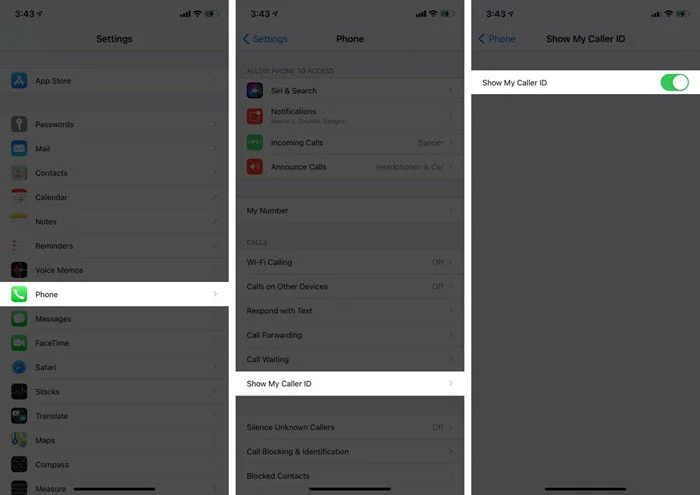 9. Check for Carrier Updates
You should check for carrier updates because sometimes an iPhone can drop calls or experience cellular issues due to pending carrier settings updates. Wireless carriers regularly release updates to enhance your iPhone's connectivity to the carrier's cellular network. So, you need to check if there are any carrier settings updates on your device.
Go to Settings and open General. Tap on About and wait for about 15 to 30 seconds. If any update is available, a pop-up saying "Carrier Settings Update" will appear. When it does, tap Update to install it.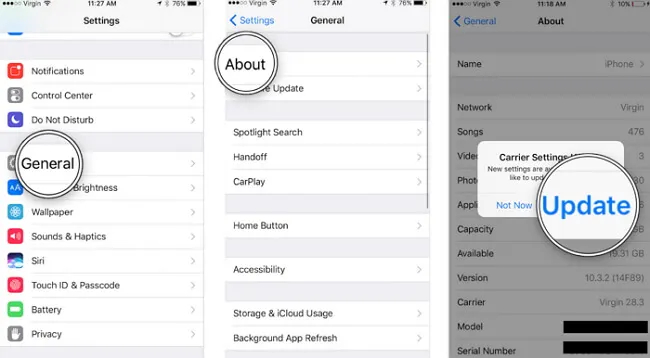 In case, the pop-up doesn't show up, then chances are there's no any pending carrier settings update at the moment. That means the cause is likely a different issue, so check the next step.
10. Reset Network Settings
You can try to reset your iPhone's network settings to clear out any glitches and bugs that could be the cause of the dropped calls. Keep in mind that resetting your network settings would erase all your network-related settings including Wi-Fi networks, Bluetooth devices, cellular settings, and VPN configurations. Your data will remain untouched though.
Ensure you note down your Wi-Fi passwords before proceeding as you'll need re-enter them again once the reset is done. To reset the network settings, launch Settings and go to General. Tap Transfer or Reset iPhone option. Next, tap Reset and then Reset Network Settings.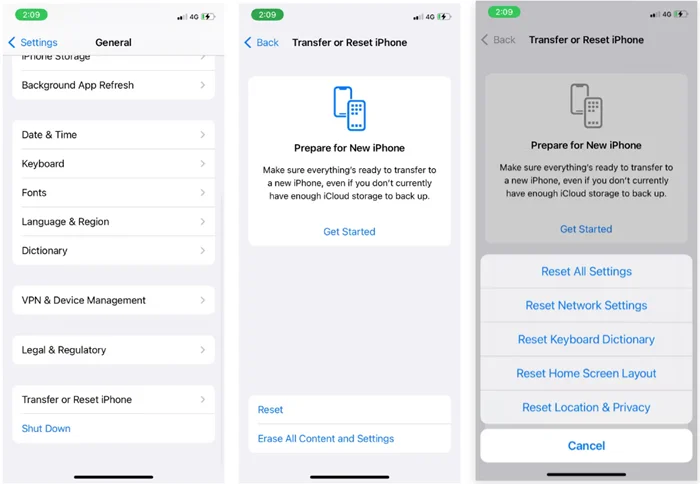 Put your iPhone passcode when prompted to do so and then confirm by tapping again the Reset Network Settings button. When the reset process finishes, your iPhone will restart right away.
11. Update Your iPhone
An outdated iOS version could cause an iPhone to drop calls. Updating your iOS to the latest version can help resolve this as iOS updates often come with modem updates that are capable of fixing the issue that results in your iPhone dropping calls.
To update your iOS version, launch Settings and go to General. Tap Software Update. Allow the device to search for an iOS update. In case there's one available, install it by tapping Download and Install. Wait for the process to complete. Please ensure your iPhone has sufficient battery life as the process may take awhile.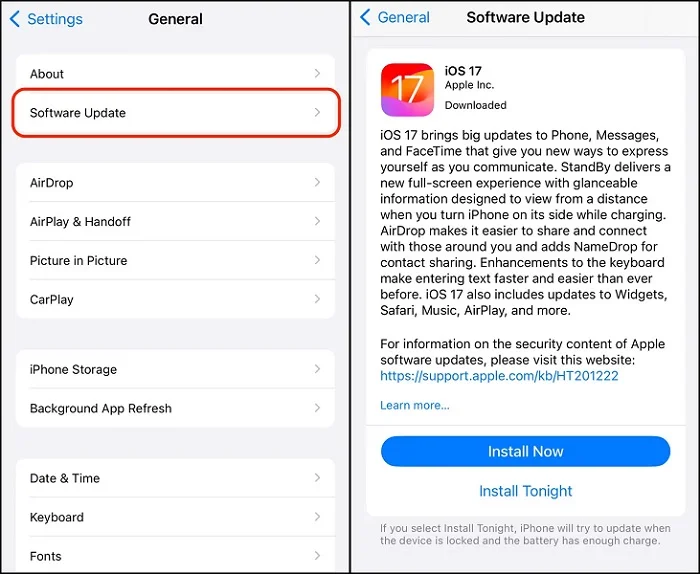 12. Contact Your Carrier
When you try all the steps above with no success, you may finally consider contacting your carrier or cell service provider. First, check that if you have sufficient call balance or any pending payment, etc.
You can do this by dialing the hot number or using the app. If all is well but you still have the same issue, reach out to your carrier support and let them know your situation. To help you out, below are several customer care numbers of the popular US carriers.
Verizon: 1-(800)-922-0204
AT&T: 1-(800)-331-0500
T-Mobile: 1-(877)-453-1304
MetroPCS: 1-(888)-863-8768
US Cellular: 1-(888)-944-9400
Sprint: 1-(888)-211-4727
Virgin Mobile: 1-(888)-322-1122
13. Fix iPhone Keeps Dropping Calls without Data Loss
An iOS issue on your iPhone (severe or mild) can cause the call drop issue to persist even after trying the above steps. In this case, a solution that can fix all kinds of iOS system issues would be ideal.
FoneGeek iOS System Recovery is one such complete solution, especially if you're worried about losing your data. It will secure your iPhone and return it to it's normal working state.
This professional tool is capable of fixing numerous iOS issues using two different ways. The standard mode, in particular, is able to quickly and efficiently resolve the iPhone keeps dropping calls issue without erasing any data on your device. The program is also very simple to use.
Main Features of FoneGeek iOS System Recovery
Fix a wide range of iOS system issues with no data loss.
Eliminate severe hacks or technical errors in iOS system like calls keep dropping iPhone.
Takes a single click to Recover iPhone that's stuck in Recovery Mode.
Supports different iOS versions (including iOS 17/16) and all iPhone models (even iPhone 15/14).
Steps to fixing iPhone Keeps Dropping Calls issue using FoneGeek iOS System Recovery:
Step 1: Download, install and then launch the program on you computer. Connect your device to the computer. Select Standard Mode from the home page.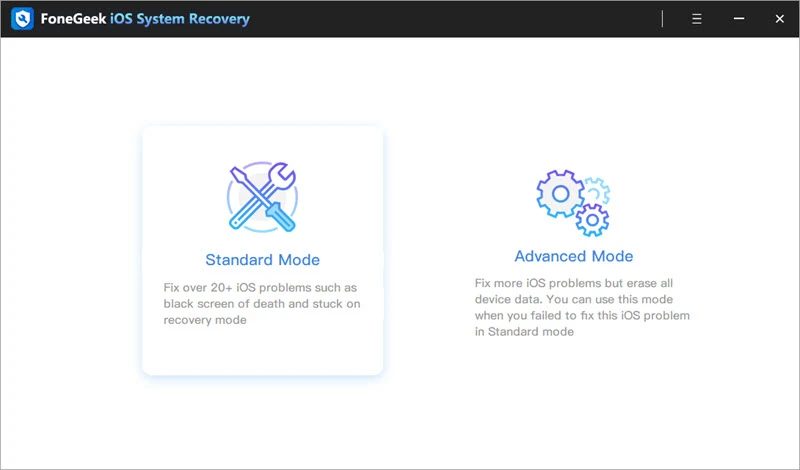 Step 2: Wait for the program to detect your device. If not, you have put it into DFU/Recovery mode first.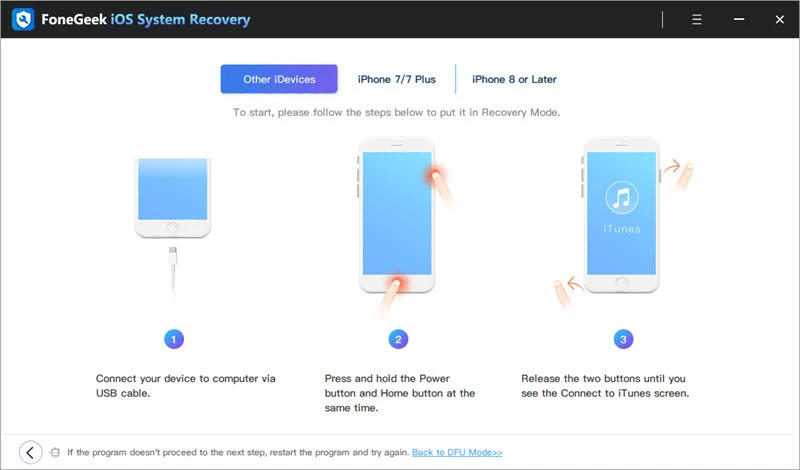 Step 3: FoneGeek will then display the appropriate firmware for your iPhone. Click Download to start downloading the firmware package to repair the iPhone dropping calls problem.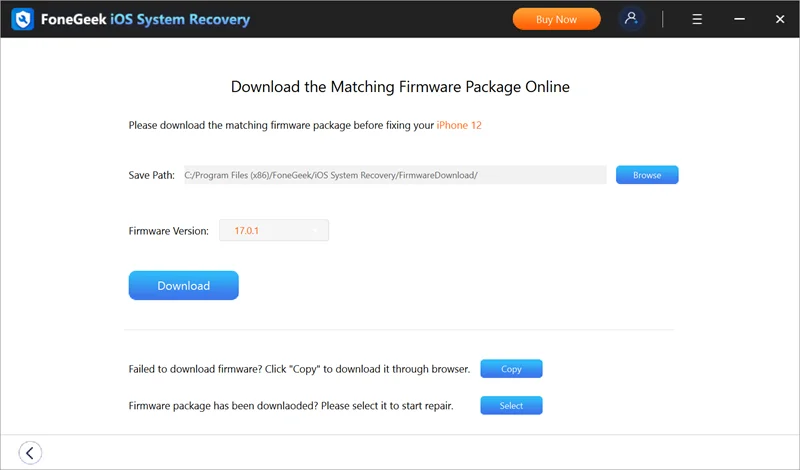 Step 4: When the download process is done, click the blue Fix Now button and the program will begin fixing your iPhone automatically.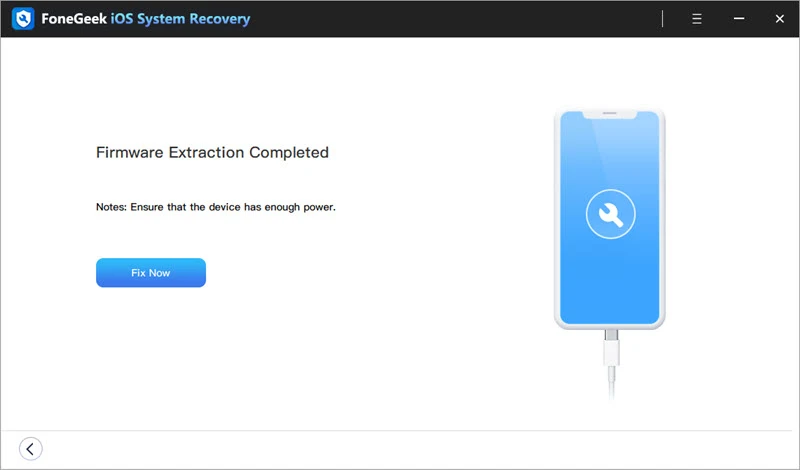 Once the repair process is complete, the iPhone will start right away.
Final Words
It can be quite annoying when your iPhone keeps dropping calls. However, one of the above methods or a combination of them should help you overcome this problem. If not, we recommend you try FoneGeek iOS System Recovery. It's the best solution if you want to fix this problem quickly and without data loss.