User Concern
"I bought my new iPhone 14 yesterday and on both WiFi networks (at home and at work), the network will not stay connected. It will connect after I manually choose the WiFi network but as soon as I lock the phone, it drops again. How do I fix my iPhone from dropping WiFi?
Recently, many iPhone users have left their comment on official Apple forum that their iPhone keeps dropping WiFi. They want to understand why does WiFi on iPhone keep disconnecting and how to solve this problem.
In general, the unstable WiFi network connection of the iPhone is mainly the problem of the WiFi itself. For example, the iPhone is too far away from the router, the WiFi signal is not that good, or there are too many users connecting to the WiFi.
Read on to find out how to resolve the iPhone keeps dropping WiFi problem.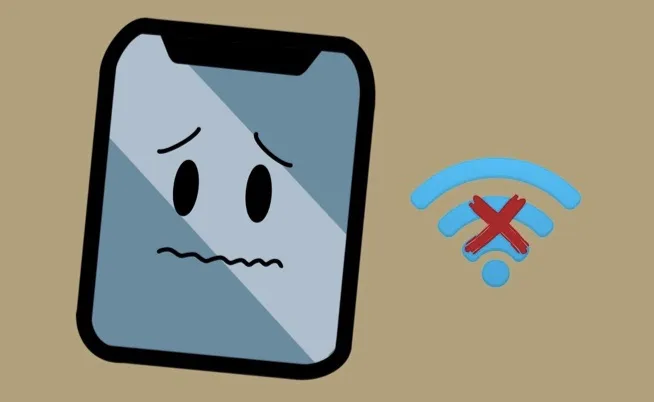 Why Does WiFi on iPhone Keep Disconnecting?
iPhone WiFi and network issue is often caused by different reasons, and these reasons are boiled down to 3 sources:
There may be something wrong with the WiFi router.
The device itself went wrong.
The iPhone WiFi issue could also be caused by the hardware issue like broken components or software glitches.
What to Do When iPhone Keeps Dropping Wifi Due to Network Issue
There are some potential ways to do when your iPhone keeps dropping WiFi connection due to the network issue.
Tip 1. Check WiFi Signal Strength
Firstly, check the WiFi signal of your iPhone. The WiFi signal generally has four bars. If the signal has only one or two bars, the WiFi will easily become unstable and drops network speed.
For the issue of weak WiFi signal, the best solution is to use the iPhone near the router as much as possible to improve the signal strength, or replace a better router covering a stronger WiFi signal.
Please note that when the iPhone is locked or going to into low power mode, the WiFi will automatically switch to a hot standby mode. It has not shut off actually. This feature is designed to save the battery usage of iPhone.
In some public places, such as companies or shopping malls, your iPhone will also keep losing WiFi even if the WiFi signal is full. It is normal as too many devices connected to the same WiFi at the same time. Due to the limited number of connected devices that router supports to, too many device connections will definitely cause the instability.
Tip 2. Turn WiFi off and Back on
If your iPhone keeps dropping WiFi, you can try to turn WiFi off and then back on to fix the problem.
On your iPhone, go to Settings > WiFi and tap on the switch to turn off WiFi. Wait a few moments and then tap on the switch again to turn WiFi back on.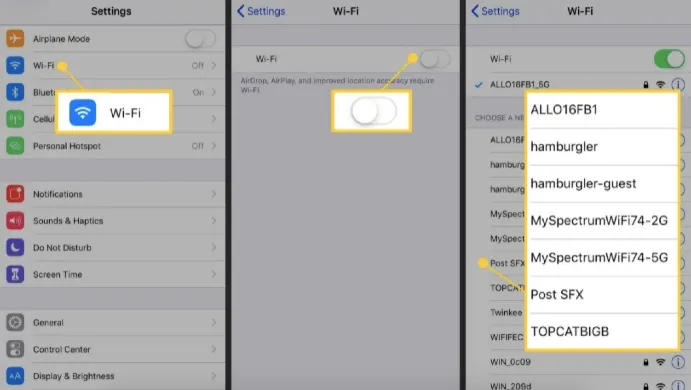 Tip 3. Restart WiFi Router
If the iPhone keeps losing WiFi connection at home, you can check the WiFi signal or whether any fault happen on the router. Restart the router may be a better bet.
Press and hold the power switch on your router for a few seconds until the device turns off. Then unplug the router from the power source and wait for 20-30 seconds before pluging it back in again. Then press the power switch again to turn the router on and wait while it reconnects.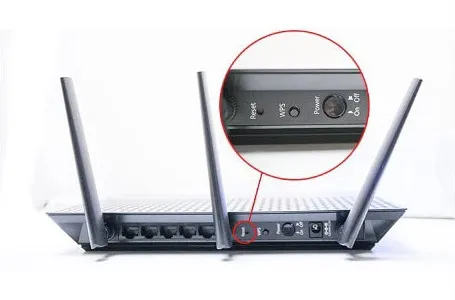 Tip 4. Enable the Auto-Join for WiFi Network
The WiFi will keeps disconnect from iPhone if the Auto-Join option is turned off on iPhone. You need to turn on the Auto-Join feature to check whether the problem can be fixed.
Open the Settings on iPhone.
Select Wi-Fi. Click on the letter (i) next to the name of WiFi network.
Toggle to enable the Auto-Join if it is disabled. Your WiFi network connection may be stable if the feature is enabled.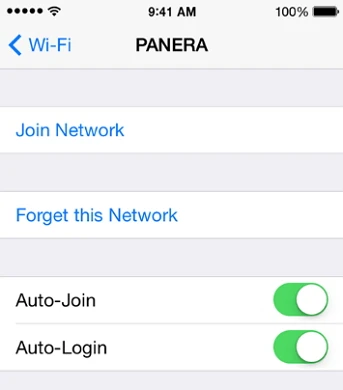 Tip 5. Forget Your WiFi Network & Reconnect
If you have enabled Auto-Join on your iPhone but the device still keeps dropping WiFi, you can try to forget your WiFi network and then reconnect it.
To forget your WiFi network on iPhone, navigate to Settings > WiFi and tap the "i" button next to your WiFi network, then tap on "Forget This Network" to drop the connection.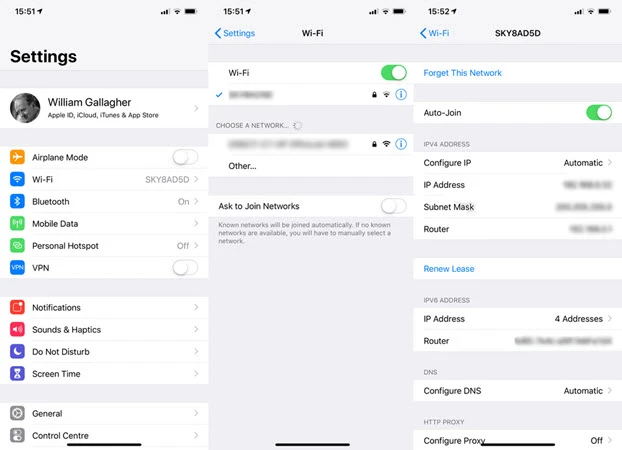 After forgetting your WiFi network, head back to Settings > WiFi and find your WiFi network, tap on the name of your network and enter its password to reconnect to it.
Tip 6. Turn Off Wi-Fi Assist
Wi-Fi Assist is a feature that will drop into your cellular data if it detects that the WiFi network has a poor signal. To turn off Wi-Fi Assist, follow these simple steps.
On your iPhone, go to Settings > Cellular Data and scroll down to the bottom, you will see the Wi-Fi Assit option. Simple toggle it off to fix your iPhone keeps disconnecting WiFi problem.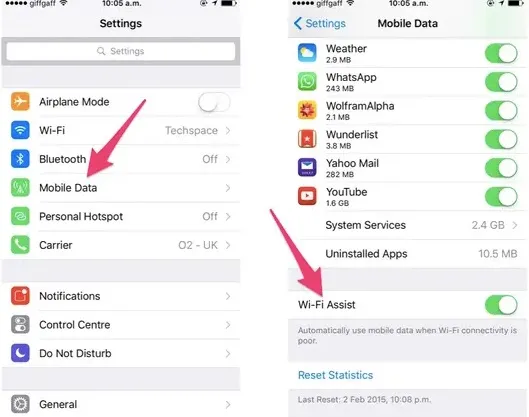 Tip 7. Turn On and Turn Off Airplane Mode
An old yet effective way to fix different issues related to WiFi and cellular data connection is to turn on and turn off Airplane Mode. Here's how to do it:
Click on Settings from the home screen and tap on Airplane Mode.
Toggle the switch of the Airplane Mode to ON. Doing so will turn off the features of Bluetooth connections and WiFi.
When you turned on Airplane Mode, restart the device and turn off this feature again.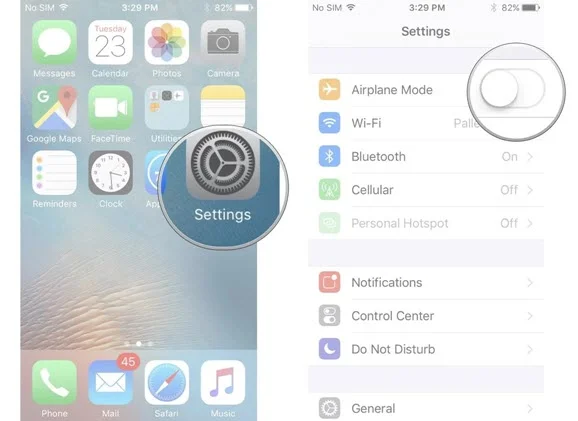 Tip 8. Turn off VPN
If your iPhone connects to the Wifi network via VPN, it may be the cause of iPhone wifi connection issue. In this case, just turning off VPN by following the steps below:
Go to Settings app and click on General.
Scroll down and click on 'VPN & Device Management'.
Disable 'Status' option on the top and change it to 'Not Connected'.
Tip 9. Reset Network Settings
If you have troubleshoot the routers and network problem, try reset the network settings on your iPhone is recommended.
To do this, head over to iPhone Settings and select General > Reset, then click the option of "Reset Network Settings".
This action will delete all network settings including WiFi, Bluetooth, Cellular, VPN and returning them to factory defaults. And you will need to reconnect to your WiFi network or Bluetooth devices.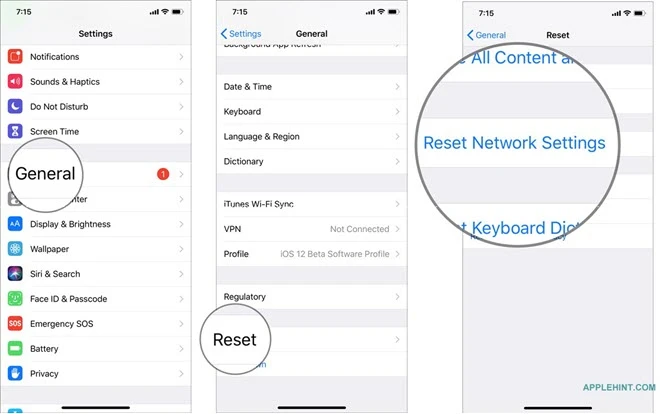 Tip 10. Reset All Settings
If your iPhone still keeps disconnecting from WiFi after resetting network settings, it is time to reset all settings. Please not that this will delete all customized settings on the device and restore them to default options.
Here's how to do it: go to Settings > General > Reset and choose the option "Reset All Settings". Then enter your passcode to confirm the action and wait for your iPhone to reboot.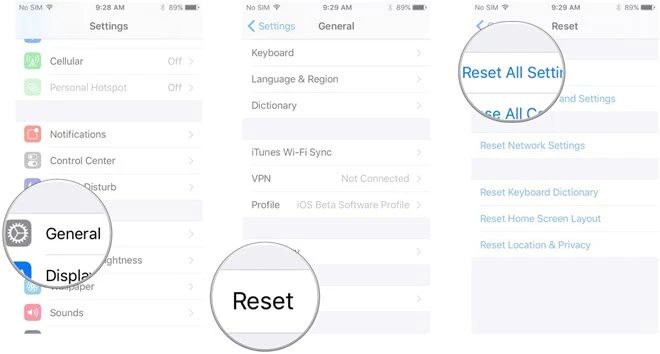 Fix iPhone Keeps Disconnecting from Wi-Fi Due to the Device Issue
Tip 1. Restart Your iPhone
Simply restarting your iPhone is also an effective way to fix the issue of iPhone keeps dropping WiFi. Turnning iPhone off and back on will refresh the device's system and then fix some minor flaws.
For iPhone X or later, please keep holding the side button and the volume down button at the same time until "slide to power off" appears on the screen.
For iPhone 8 or earlier, please keep holding the power button until you see "slide to power off".
Slide from left to right to power off your iPhone. Wait for a while and then keep pressing the side button (iPhone X or later) or the power button (iPhone 8 or earlier) until the Apple logo shows up on the screen.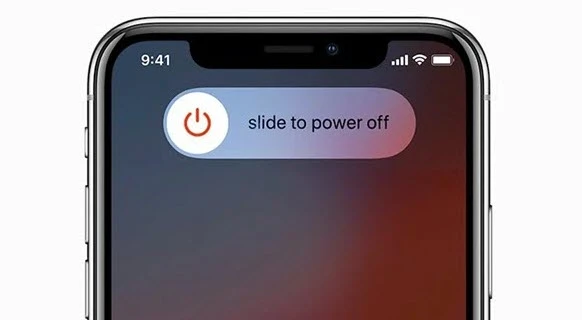 Tip 2. Fix iPhone Keeps Dropping WiFi without Data Loss
Various bugs related to iOS system will occur when you choose to upgrade your iOS system to the newest iOS 17. FoneGeek iOS System Recovery will be a good assistant to fix all kinds of iOS system issues in only a few clicks. It is easy to use without affecting the existing data on your iPhone 15, iPhone 14, iPhone 13, iPhone 12, iPhone 11, iPhone XS Max, iPhone XS, iPhone XR, etc.
Here are the core features of FoneGeek iOS System Recovery:
It is 100% safe to use without erasing the data on the device.
Various iOS system issues will be resolved in a few clicks.
You don't need to be an iPhone expert when running this program, it is easy to use.
This program is highly recommended by Mobile Mall, GetDroidTips, Inspirationfeed, Techjury, Pakainfo, etc.
How to Fix iPhone Keeps Dropping WiFi with FoneGeek iOS System Recovery
Step 1. Download the iOS repair tool from FoneGeek official site onto your computer. Install and run the program, then choose "Standard Mode" from the home interface.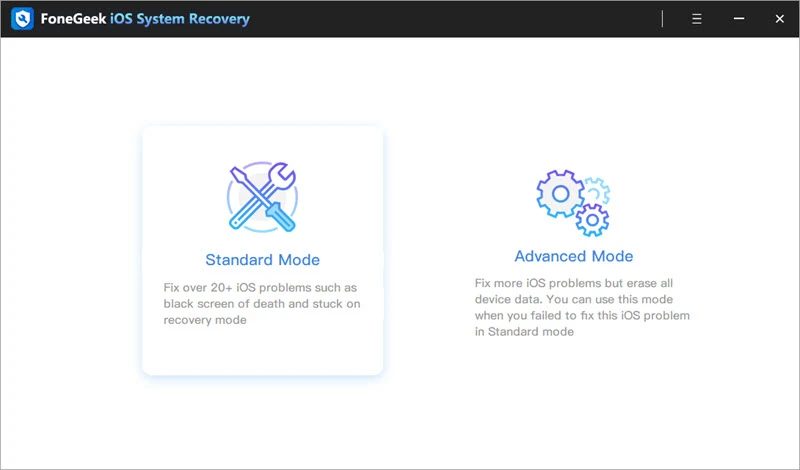 Step 2. You will be prompted to connect your iPhone to computer. Click "Next" to continue.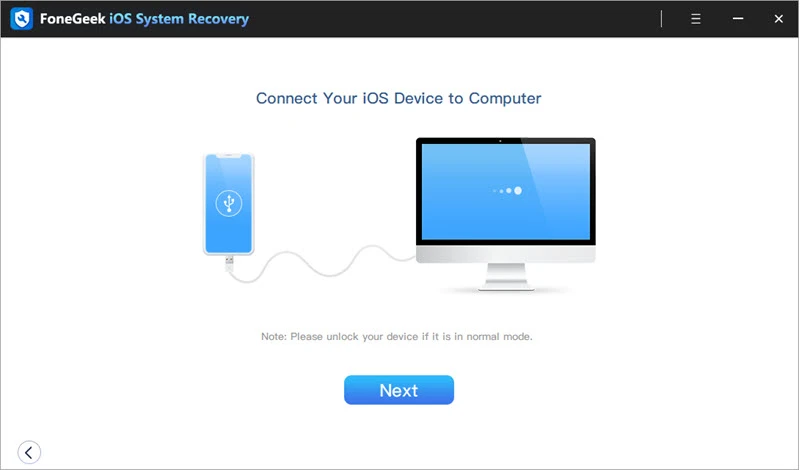 Step 3. This program will automatically detect the device information and the firmware package that you need, then click "Download".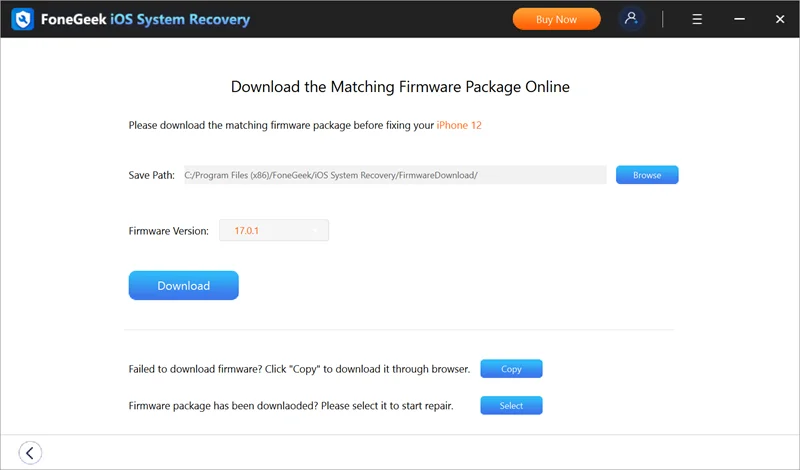 Step 4. Once the download is complete, click on "Fix Now" to start repairing. Do not disconnect your iPhone with computer during the fix process. Or the whole process will be interrupted.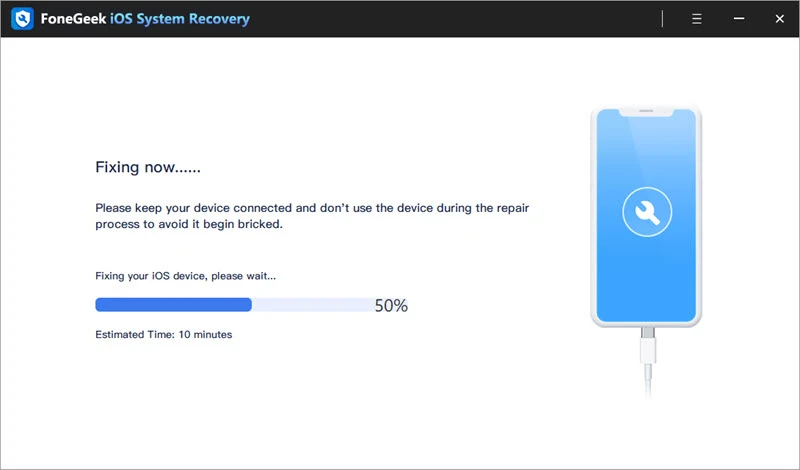 Tip 3. DFU Restore Your iPhone
Another approach for you to fix the iPhone Wifi issue is to DFU restore your iPhone. DFU restore will erase and refresh the code and system on your iPhone, which is a great way to fix deep software issue.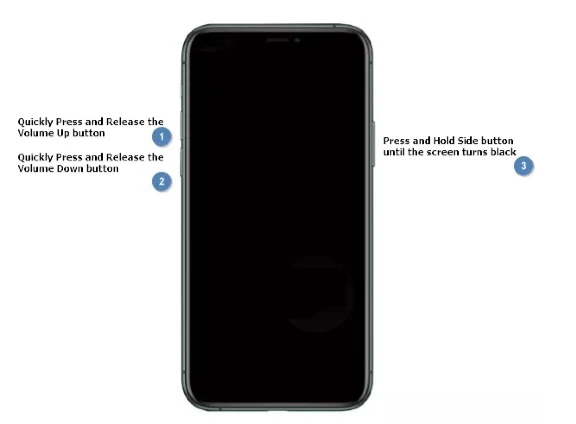 Conclusion
You may be curious of the reasons of iPhone dropping Wifi connection. After reading this article, you should know the various causes and corresponding methods to fix the issue. Pick the best method to help you overcome the problem make the iPhone network connection more stable.