User Concern
"I woke up this morning and my iPhone 14 just kept restarting randomly, even when I wasn't on my phone. I've updated to iOS 17 and it's continuing. I don't know how to stop it. Any suggestions?"
Hey, It's Joan here again. I am a Apple expert and interested in researching all tips and tricks about iPhone/iPad. Thanks for visiting my website.
iPhone restart issues mostly happen with old devices, but sometimes it can happen on newer iPhones like iPhone 15 or iPhone 14, too. I can feel the frustration when getting an iPhone keeps restarting.
Why does it happen and what should you do? Give it away or take to Apple Store? In this guide, I will walk you through this problem and how to resolve the iPhone keeps restarting issue. Let's check out.
Why Does Your iPhone Keep Restarting Itself?
From what I have experienced, there are two ways that iPhone keeps restarting:
iPhone restart intermittently: You can access and use your iPhone for a while but it suddenly restarts after a few moments.
iPhone restart loop: The iPhone continuously restarts over and over again and you couldn't access and use the device at all.
There could be plently of reasons for the iPhone keeps restarting itself. Below are some common factors that often cause this issue:
Unstable iOS Update: The iOS update process was interrupted for network interrruption or other unknown reasons, which might result in iPhone keeps restarting error.
Malware Attack: You may jailbreak your iPhone to install apps from third-party sources. This also makes it easy to install malware and get security threats.
Problematic Apps or Insufficient Storage can often cause the iPhone to restart itself.
Hardware Issues like iPhone water damaged or broken Power key might also cause the device to continueously restart.
Attention: Back Up Your iPhone First !
Before making any fixes, emsure your iPhone data is backed up. Some of the troubleshooting tips below may erase or restore your iPhone to stop it from restarting. If you don't make a backup, you will lose the data.
If you can access your iPhone, you can easily back up the device using iCloud. If not, you can try to connect your iPhone to a computer and make a backup using iTunes/Finder or using third-party tools like FoneGeek Backup & Restore (iOS).
What To Do If Your iPhone Keeps Restarting?
Tip 1. Force Restart Your iPhone
Force restarting iPhone is usually the first and most time-saving method when there is a software bug on your iPhone. There are different ways to force restart an iPhone, depending on the device model.
Force Restart iPhone 8 or Later: Press and release volume up button quickly, then press and release volume down button, finally keep pressing the side button for a while until the Apple logo appears.
Force Restart iPhone 7 or iPhone 7 Plus: Keep pressing and holding volume down and power button at the same time until the device turns into Apple screen.
Force Restart iPhone 6S or Earlier: Press and hold the power button and the home button together for a few seconds until the Apple logo appears on the screen.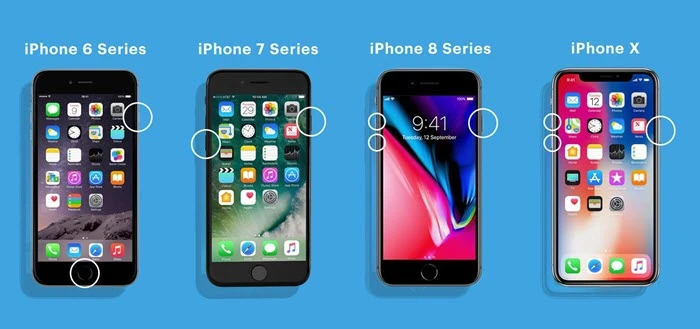 Tip 2. Uninstall the App That Is Causing iPhone to Restart
In most cases, iPhone or iPad restarts randomly due to faulty apps. If your iPhone keeps restarting after you install a specific app, try to uninstall the problematic app and then check whether the bug can be removed itself.
In addition, Apple provides a feature called "Analytics" that works effectively in diagnosing issues on iPhone. If you are not sure which app causes the restarting, you can go to Settings > Privacy > Analytics Data to check for any problematic apps. If you find any app in the list, just uninstall it to solve the restarting issue.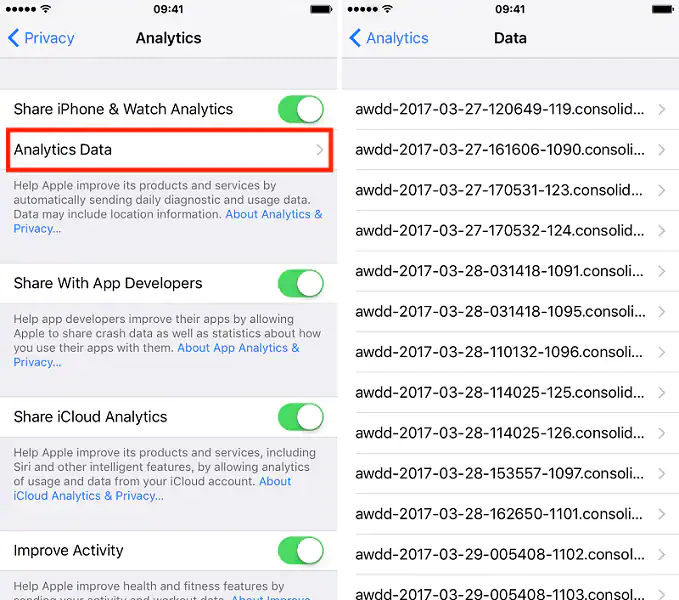 Tip 3. Update All Apps on App Store
Some outdated apps can dramatically decrease battery life and makes the iPhone crash and restart. If you found this kind of apps installed on your iPhone, go to App Store > Updates and tap "Update All", or choose the apps you want to update one by one.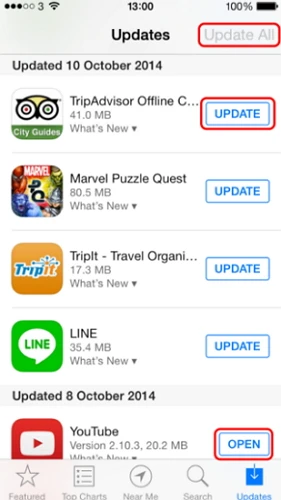 Tip 4. Turn Off Background App Refresh If Necessary
If the Background App Refresh of some apps is enabled, the content will be updated automatically when the device is connected with WiFi or cellular data in the background, which puts much pressure on iPhone or iPad.
In such situation, it's necessary to turn off the Background App Refresh of some apps that you don't need. Navigate to Settings > General > Background App Refresh and turn it off.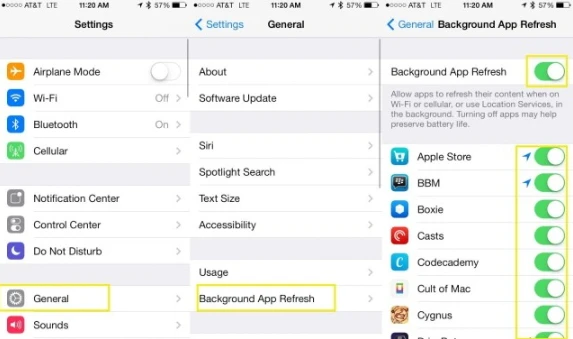 Tip 5. Update Software on Your iPhone
iOS updates always contain fixes for software issues and other problems on your iPhone/iPad. You can try to install an iOS update to fix the problem that is causing your iPhone to keep restarting.
To do it, go to Settings > General > Software Update to check if an iOS update is available. If yes, tap "Download and Install" to install the software update.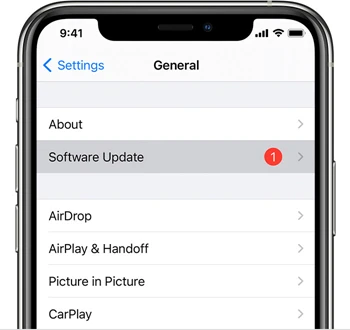 You can also connect your iPhone to a computer and use iTunes or Finder to update iOS.
Tip 6. Remove SIM Card and Reinsert It
If your iPhone has a problem to connect to the wireless carrier, it may also stuck into the restarting loop. In such situaton, you can fix this issue by turnning off the iPhone, removing the SIM card and then reinserting it back inside.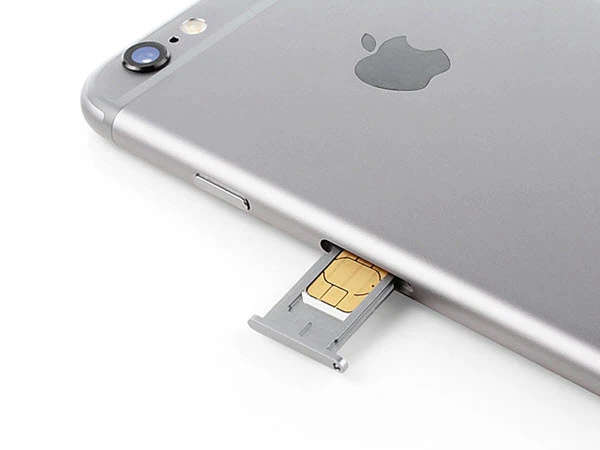 Tip 7. Clean Up iPhone Storage
If you don't take good care of your iPhone, the performance of the device will be affected even if the storage is 256GB. So one of the best ways to keep the device running smoothly is to clean the app cache and redundant data. Uninstall useless apps or make use of some handy cache cleaner apps can help a lot.
Tip 8. Reset All Settings
If your iPhone still keeps restarting itself, you can try to reset all settings. This proves to be helpful in solving various problems on iPhone.
Just head to Settings > General > Reset and choose "Reset All Settings" to restore your iPhone's settings to factory defaults. You won't lose any data on your iPhone, bu you will need to enter your Wi-Fi password again.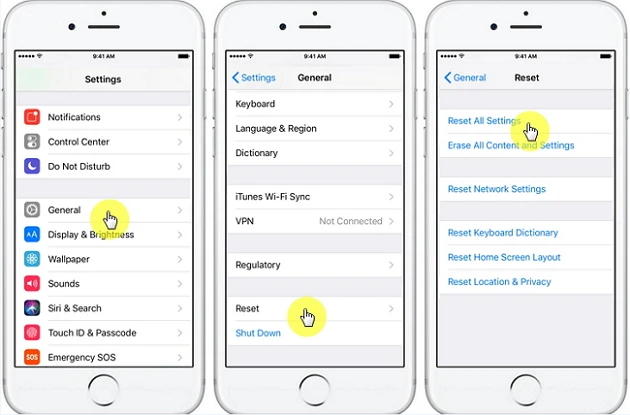 Tip 9. Restore iPhone with iTunes (Data Loss)
If the problem continues even after resetting all settings, restoring iPhone is a way you can have a try. Before going ahead, please first back up your important data as this will erase all contents and settings on your device.
Connect your iPhone to your computer and lauch iTunes (or Finder in macOS Catalina).
Locate your iPhone and click on "Restore iPhone".
When the restore process is complete, you can set up the iPhone as new or restore from a previous backup.

iPhone Still Keeps Restarting? Try This Solution
Have you succeeded in fixing your iPhone that keeps restarting itself after following the above-stated slotuions? If not, we have a reliable and easy fix for you. FoneGeek iOS System Recovery is a professional software designed to fix almost all kinds of iPhone problems appeared in iOS 17/16, including iPhone restart loop. For detailed information, you can refer the steps given below:
Step 1. Download, install and launch FoneGeek iOS System Recovery on your computer. Select "Standard Mode" and connect your iPhone via USB cable.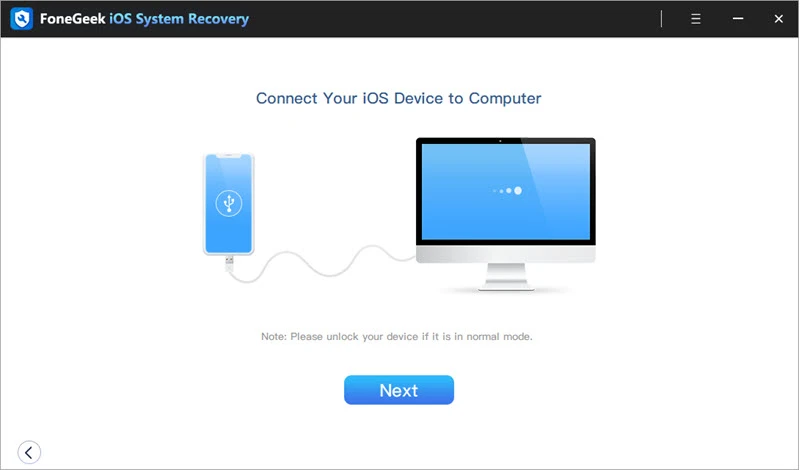 Step 2. Once your device is detected, select the firmware package according to the device information and hit the "Download" button.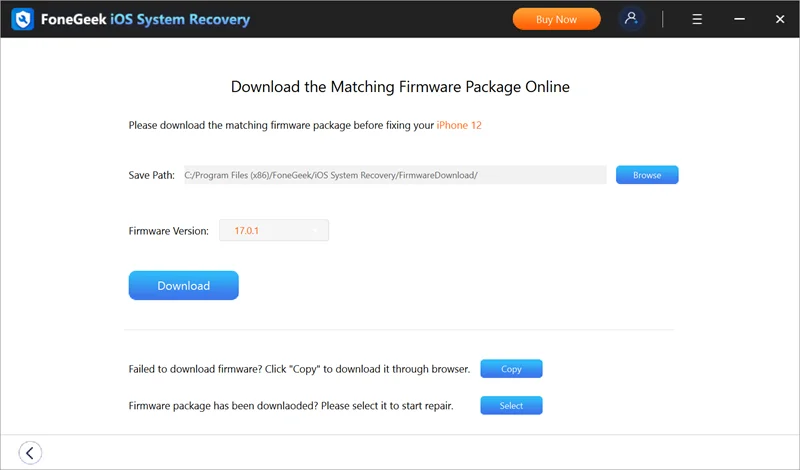 Step 3. When the firmware is downloaded successfully, click on "Fix Now" and the program will start to fix iPhone keeps restarting issue.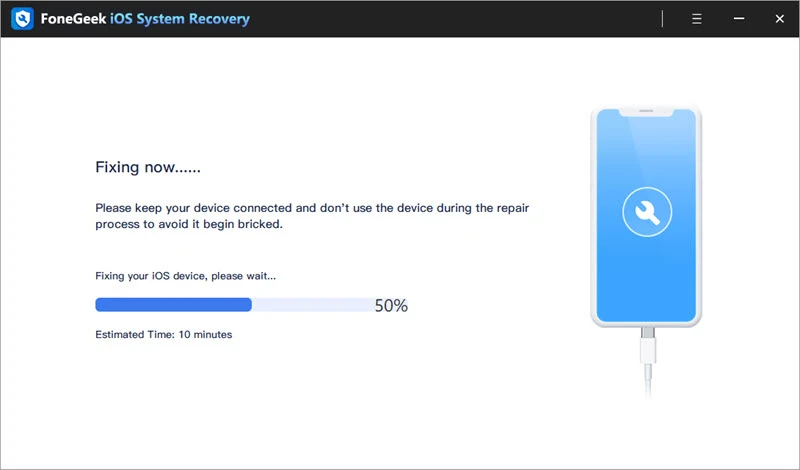 More Features of FonGeek iOS System Recovery:
It only fix your iPhone to normal, your device data still keeps intact after standard system repair.
Help to fix various iOS issues like iPhone stuck in Recovery mode, white Apple logo, black/white screen, boot loop, etc.
Works well on all iOS versions and iOS devices, including the latest iOS 17/16 and iPhone 15/14/13.
Recommended by many professional websites like Mobile Mall, GetDroidTips, Inspirationfeed, Techjury, Pakainfo, and got positive feedbacks from users.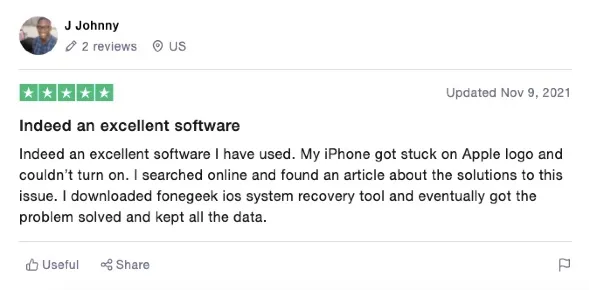 The Bottom Line
I wish the solutions mentioned above will bring your iPhone back to normal without any hassle. If a hardware issue is causing your iPhone to keep restarting, you should contact Apple Support for help.