User Concern
"My iPhone app for my messages keeps crashing every time I click on it I've reset my Phone and restarted it and it just isn't working."
If your iPhone Messages app keeps crashing suddenly and constantly, you might be one of the victims of iOS 17 bugs, or the app is attacked because someone has send malicious messages attached with large files.
It is really inconvenient when the Messages app keeps crashing on iPhone. But don't worry, it is not a big deal and there are a few tips to fix this issue with ease. Try these solutions one by one and see which one works for you.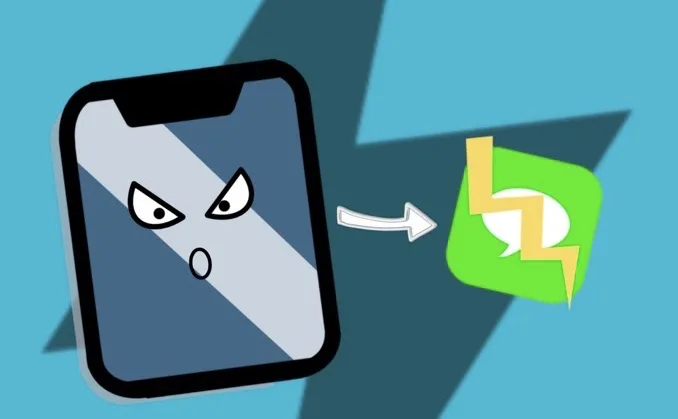 Why Does My iPhone Message App Keep Crashing?
Usually, there are two circumstances about the Messages app crash issue. One case is that when you open the app, it will crash immediately. Another case is that the app continues closing on your iPhone.
There are many factors makes the Messages app crashing on your iPhone, such as, iOS system errors, buggy software update, iOS exploit, malicious text messages, incorrect settings, corrupted data and caches, etc.
How to Fix Messages App Keeps Crashing on iPhone
Tip 1. Force Quit and Restart Messages App
If the Messages app keeps crashing on your iPhone, try force quitting the app and then restart it. To do this, swipe up from the bottom of the screen to open the app switcher (For iPhone with home button, just double-press the home button). Find the Messages app and drag to dismiss it. Wait for a few seonds, then restart the Messages app.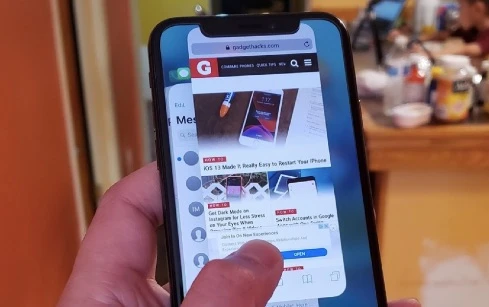 Tip 2. Restart Your iPhone
You can also fix the Messages app crashing error by restarting your iPhone. You can either press the buttons to power off your device, or you can go to Settings > General and tap on "Shut Down". After a few minutes, turn on your iPhone and the Messages app will not crash any more. If it does, keep reading.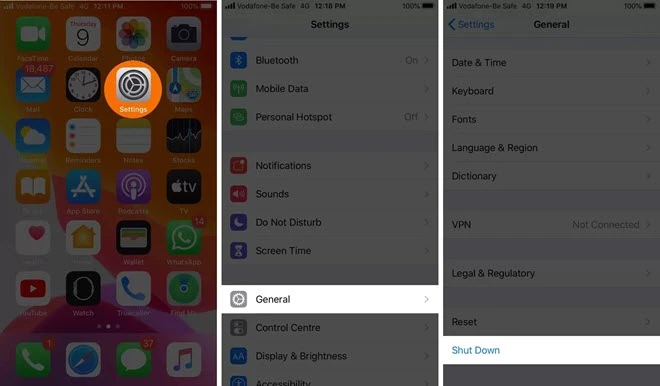 Tip 3. Delete Old Messages on iPhone
The Messages app may keep closing if there is a large amount of conversions on your iPhone. In this case, you can delete some old messages you no longer need to fix the problem.
Also, you can enable auto-deleting of messages after 30 days or 1 year. To do this, go to Settings, scroll down to tap on Messages > Keep Messages, and you can choose to save the message history for 30 days, 1 Year or forever as you want.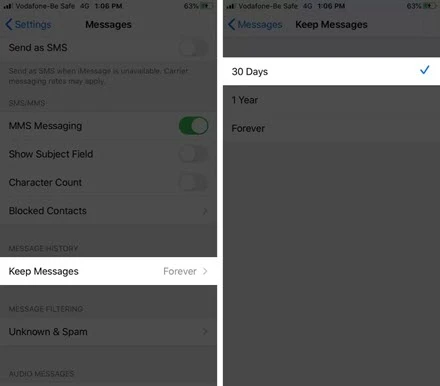 Tip 4. Clear Messages App Documents & Data
Sometimes the Messages app gets crashed due to inadequate storage space on the iPhone. In this case, you need to organize and clear some of your Messages app's documetns & data.
Go to Settings > General > iPhone Storage (for older iOS: Storage & iCloud Usage) to check the amount of storage that Messages consumes.
Click on Messages and you will see a list of all your Messages' media files by category like photos, videos, GIFs, etc.
Tap on the data you want to manage and click on "Edit", then check the files you want to delete and tap on "Delete".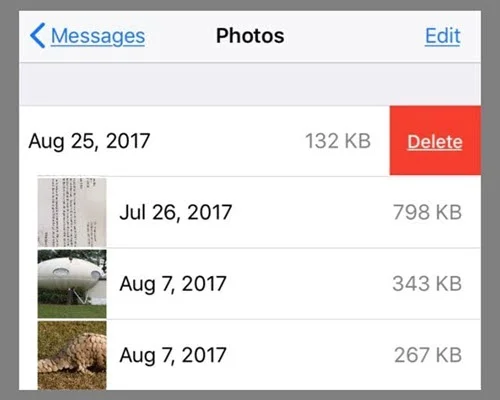 Generally, clearing the Messages app documents and data will help a lot in improving the performance. Before freeing up the space, it's preferable to make a backup of your iPhone in case of data loss.
Tip 5. Disable and Re-enable iMessage
Another attempt you can try is to disable and re-enable iMessage on your iPhone. Open the Settings app and tap on "Messages", then tap the switch for iMessage to turn if off. Wait for a few seconds, tap the switch again to turn it on.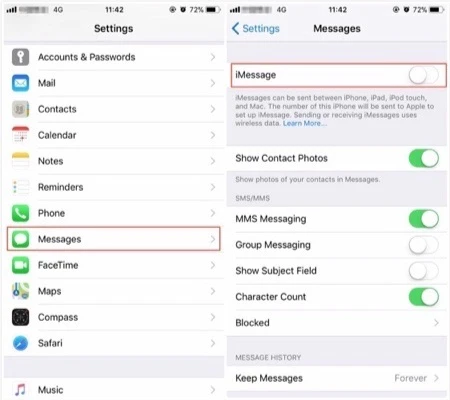 Tip 6. Access Messages Through 3D Touch
Each time you try to access and view a particular messages from the same contact, it crashes without warning. The specific method to this case is using 3D Touch.
Find the Message App on the screen, press and hold it until the function options appears, from which you can send messages to anyone you want or delete the complete messages from the specific contact. However, this method is only for the issues of a specific contact.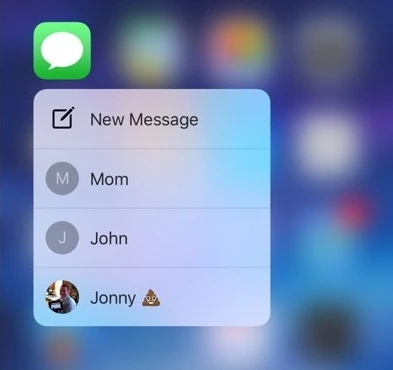 Note
If the 3D Touch doesn't appear, go to Settings > General > Accessibility and scroll down to verify that 3D Touch is enabled.
Tip 7. Send Messages via Siri
If your Message App crashes after receiving malicious messages, it's wise to reply to this person who sent the strange messages via Siri.
Keep holding the Home button on iPhone to open Siri, ask Siri to read unread text messages or read messages and respond YES to reply to the malicious text. After that, the Message app will be normal.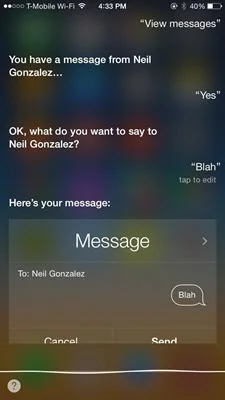 Tip 8. Update iOS on iPhone
As we know, Apple always releases new iOS version to fix old bugs existing on iPhone. So, you can try to update your iPhone to the latest iOS version to fix the Messages app crashing issue.
Go to Settings > General > Software Update. If there is an available update, click on "Download and Install".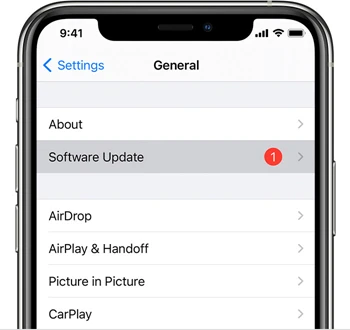 Tip 9. Reset All Settings
It is reported that the iPhone Messages app crashing issue can be fixed via reset all settings. If all the above methods fail to work, then you can go to Settings > Genenral > Reset and tap on "Reset All Settings". Then enter your iPhone's passcode and confirm the reset.
Tip 10. Fix Messages App Crashing with iOS Repair Tool
In case the problem is often caused by iOS system bugs and errors, you'd better try third-party iOS repair tool. FoneGeek iOS System Recovery is highly recommended. It can always come in handy when your iPhone run into various issues that hard to settled, such as restart loop, apps crashing or not opening, black screen, fingerprint problem, etc.
What else makes FoneGeek iOS System Recovery powerful is that you will not suffer from any data loss during or after the repairing process. And your device will be in normal in a few clicks.
Step 1. Firstly, install the right version of this program on your Mac or Windows computer. Open it up and select "Standard Mode" option.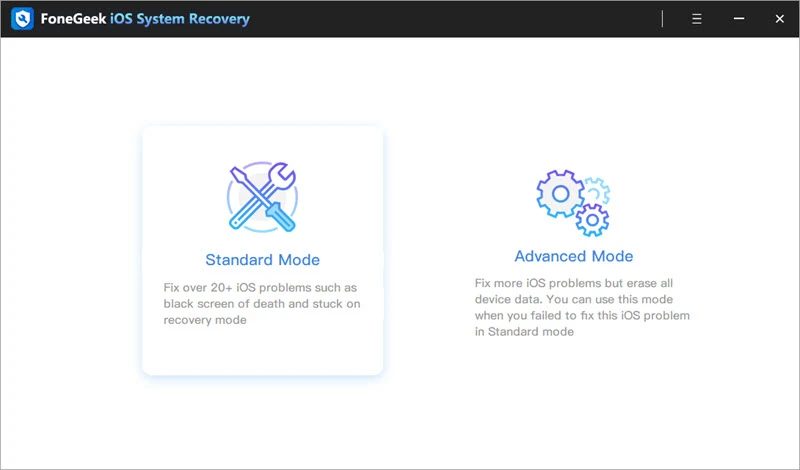 Step 2. Use an USB cable to connect your abnormal iPhone to the computer and wait for the program to detect it. If not, you can follow the instructions to put the device in Recovery/DFU mode.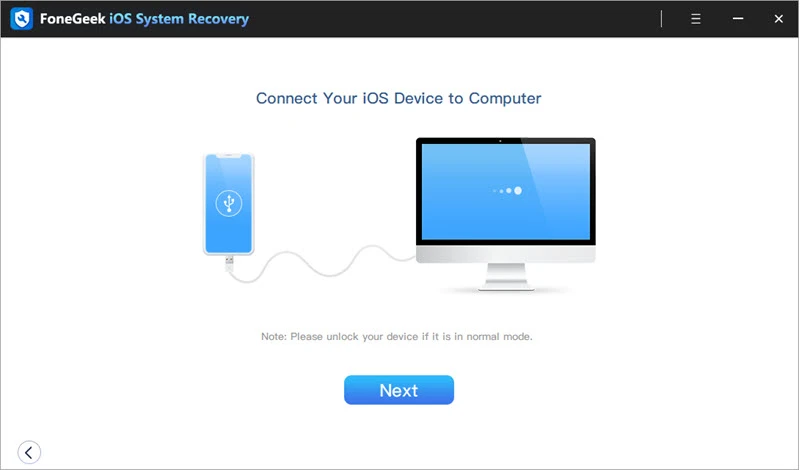 Step 3. Check the information for your iPhone and select the matching firmware version, then tap on "Download" to download the firmware package.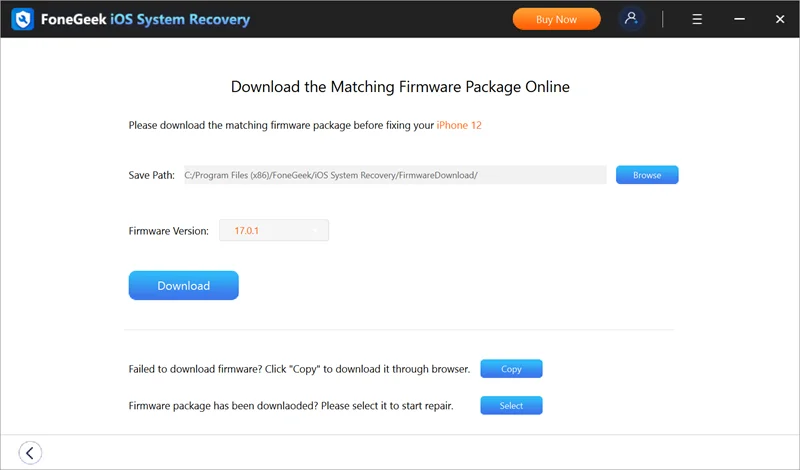 Step 3. After downloading, click on "Fix Now" and the program will start to fix your iPhone. Your iPhone will restart and the Messages app crashing issue should disappear.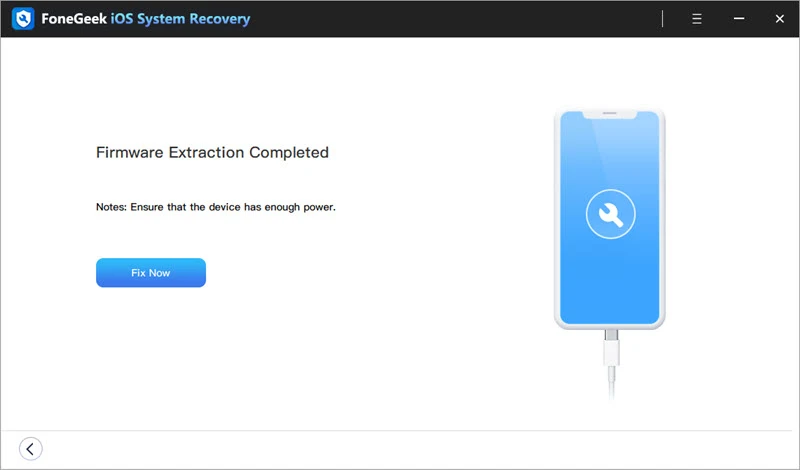 The Bottom Line
That's all. Hope you've fixed the Messages app keeps crashing issue on your iPhone after following the above methods. Let us know which trick has offered a help below. If nothing helps, you can contact Apple Support for further assistance.
Meanwhile, if you accidentally deleted some important text messages on your iPhone and there is no backup, you can also rely on third-party tool like FoneGeek iPhone Data Recovery to retrieve deleted text messages from iPhone without backup.