Since iOS 11, Apple has made it very easy to share Wi-Fi password between iPhones, iPads, and Macs. You can wirelessly share your Wi-Fi password from iPhone to another iPhone, iPad, or any Mac computer that has macOS Sierra or later.
This allows your friends and family to connect to your Wi-Fi network without entering the password manually. However, several users reported that the wireless Wi-Fi password sharing is not working on iPhone as it supposed to. Below are some common problems:
When tried to share the WiFi password, an error message pops up: "Password Not Shared. There was a problem sharing your Wi-Fi password."
The WiFi password sharing popup window does not appear.
Clicking on the "Share Password" button but nothing happens.
Don't worry. In this article, we will share you 11 quick tips to fix iPhone not sharing WiFi password.
Part 1. How to Fix iPhone Won't Share Wi-Fi Passwords
Tip 1. Turn On WiFi and Bluetooth on Both Devices
In order to share your WiFi password with your friends and family, both WiFi and Bluetooth should be enabled on the two devices. If you can't share Wi-Fi password on your iPhone, check these settings first and ensure they are turned on.
For iPhone or iPad, go to Settings > Wi-Fi or Bluetooth.
For Mac, click the Wi-Fi icon and choose "Turn Wi-Fi on" if it is off. Also, click the Bluetooth status icon to turn it on.
On both devices, you should turn off Personal Hotspot if it is on.
Tip 2. Restart Both Devices and WiFi Router
Restarting iPhone is always the first idea that comes to our mind whenever any issues occurred on the device. It can give the iPhone a fresh start and then fix minor software glitches. Also, you can try to restart the router to fix issues related to WiFi. Here's how to do it:
Restart iPhone: Press and hold the Power button (for iPhone wthout Face ID), or the Side button and either volume button together (for iPhone with Face ID) until the "slide to power off" option appears. Slide from left to right to turn off the iPhone. Wait for 15 seconds then hold the Power or Side button again to turn on the device.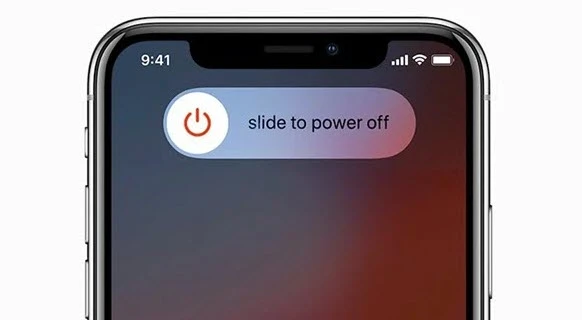 Restart WiFi Router: You can take the WiFi router out of the power source for about 10 seconds and plug it back in. Then reconnect the iPhone with WiFi and try to share the password again.
Tip 3. Make Sure Both Devices Are Up To Date
Apple made it possible to share a WiFi password along with the release of iOS 11. This means that the WiFi password sharing feature can only works on iPhones, iPads running iOS 11 or newer, and Macs running macOS High Sierra or later. In a word, both of the devices you want to share a WiFi password should be up to date.
On iPhones and iPads, go to Settings > General > Software Update to check if the iOS is already up to date. If a new update is available, click on "Download and Install".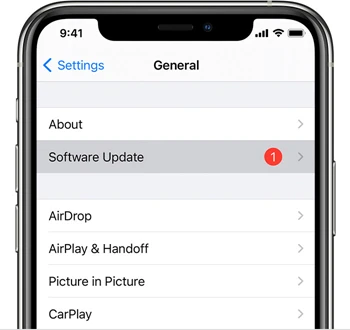 On Macs, click on the Apple logo in the top-left corner and go to About This Mac > Software Update. If a macOS update is available, click on "Upgrade Now".

Tip 4. Turn WiFi Off and Then Back On
If the WiFi sharing password feature on your iPhone is not working, another simple fix is to turn your WiFi off and then turn it back on again. You can swipe up from the bottom of the Home screen to disable and enable WiFi in Control Panel, or go to Settings > Wi-Fi to turn off WiFi and turn it back on.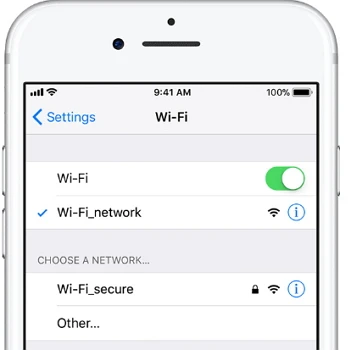 Tip 5. Forget WiFi Network and Re-join
The WiFi connection problem could also lead to the iPhone WiFi password sharing not working smoothly. Thus forgetting the network and joining again could also be effective to fix the problem.
Navigate to Settings > Wi-Fi, find the network name and click on letter "i" icon which is at the right of the network name.
Then tap on "Forget This Network" on the screen.
After that, you need to rejoin the WiFi network by entering the password again.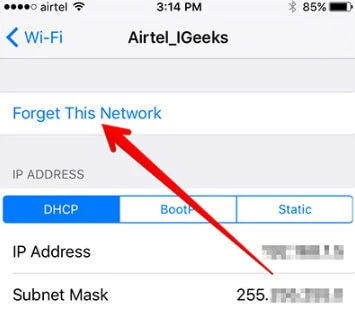 Tip 6. Make Sure The Two Devices Are Close Each Other
You won't be able to share a WiFi password if the two devices are too far apart. In this situation, just keep the two iDevices that you want to share a WiFi password close to each other and ensure they are within Bluetooth and Wi-Fi range.
Tip 7. Sign Into iCloud Using Your Apple ID
Your iPhone won't share Wi-Fi password if you are not signed into iCloud with your Apple ID. Open the Settings app and make sure you are signed into your Apple ID. If not, tap "Sign in to your iPhone" and enter your Apple ID and password.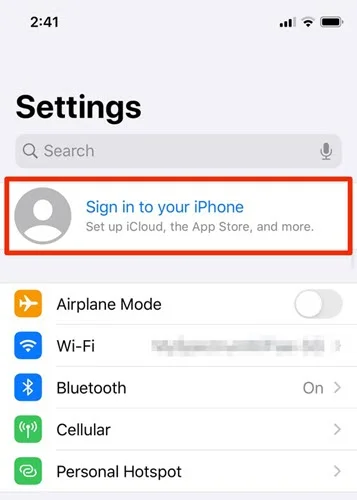 Tip 8. Add Each Other As Contacts
You also need to make sure that your Apple ID email address is saved in the other device's Contacts before you can share Wi-Fi password. In addition, make sure that the receiver's Apple ID email address is saved in your Contacts. Here's how to do it:
Open the Contacts app and find the person you want to share Wi-Fi password with.
Click "Edit" > "add email" to add the person's Apple ID email address.
Then tap "Done" to save the updates.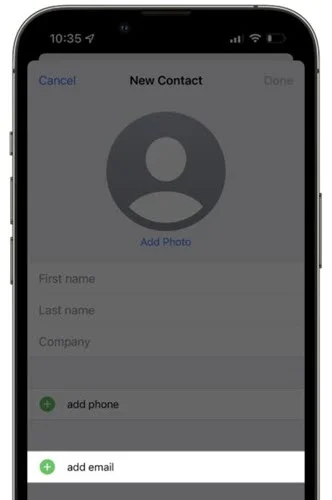 Tip 9. Reset Network Settings
Try this choice if the methods above are not working. Resetting network settings will make a difference to the iPhone not sharing WiFi password problem. Before going ahead, please note that all the Wi-Fi passwords, Bluetooth, VPN and other settings will be erased on the device. You'll need to reconnect to the WiFi network and enter the password.
Launch Setting on iPhone and tap on General.
Click on "Reset" and select "Reset Network Settings".
Enter your iPhone passcode and confirm the action on the popup.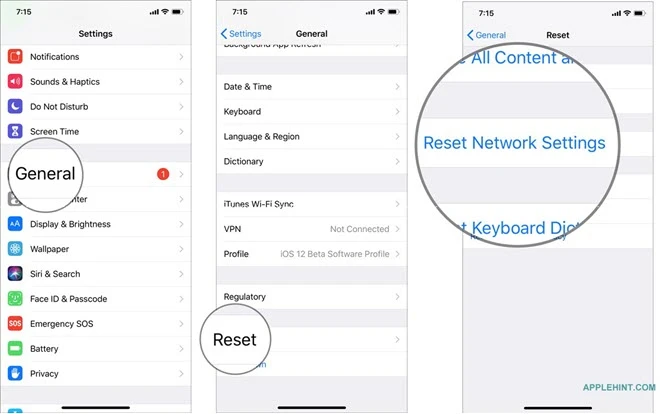 This action should help to fix various WiFi problems, including iPhone won't share WiFi password.
Tip 10. Fix iPhone Not Sharing WiFi Password without Data Loss
To tell the truth, after upgrading to iOS 17, different problems will come up from time to time. That's why FoneGeek iOS System Recovery is developed. It's a reliable 3rd-party tool to fix most iOS problems in a moment without any data loss. And you don't need any technical knowledge to use it. It is simple to operate.
Core features of FoneGeek iOS System Recovery:
It is able to addressing all issues related to iOS system like iPhone stuck on Apple logo, recovery mode, black screen, boot loop, etc.
No date will be lost during and after the fixing process if you use the standard repair mode.
Its user-friendly interface will make you control the program without any hassle.
Works well on all iOS versions and iPhone models. iOS 17/16/15 and iPhone 15, iPhone 14, iPhone 13 are all supported.
Recommended by Filehorse, All PC Worlds, GetDroidTips, Lera Blog, Webku, TechTricksWorld and many other media sites.
Steps on how to fix iPhone not sharing WiFi password without data loss:
Step 1: Download and install the iOS repair tool on your computer. Launch it and select "Standard Mode", then plug your iPhone to computer.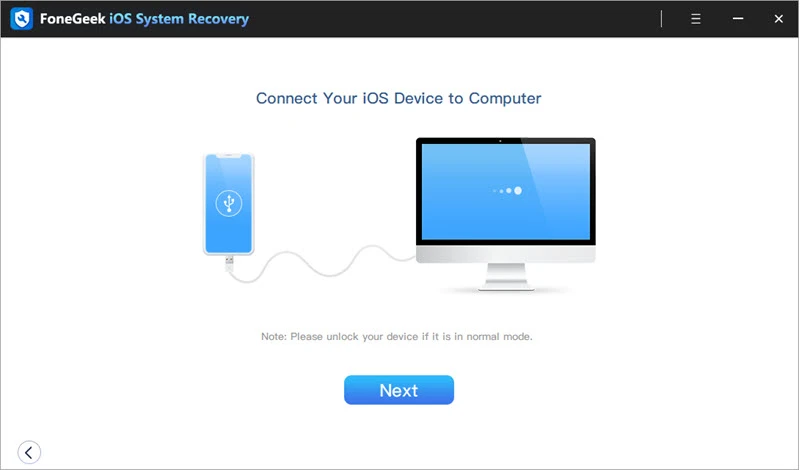 Note: the program will provide the instructions to enter recovery mode/DFU mode for users whose devices cannot be successfully connected.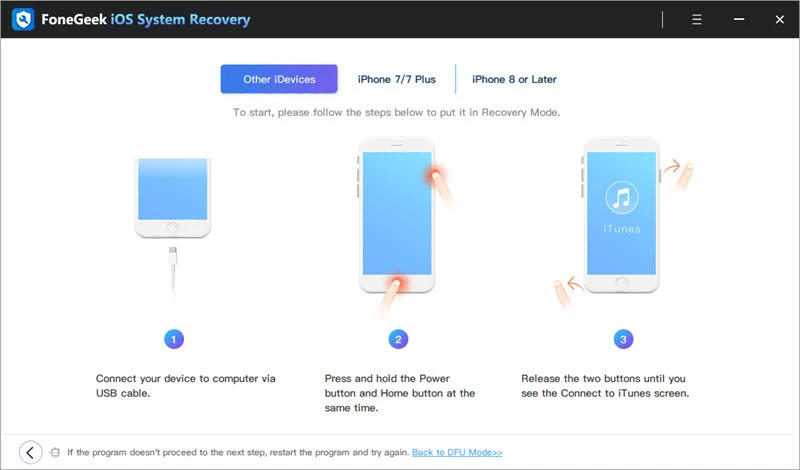 Step 2: The program will automatically detect the iPhone information and its relevant firmware package. Check the device information and correct it manually if necessary. Then tap on "Download".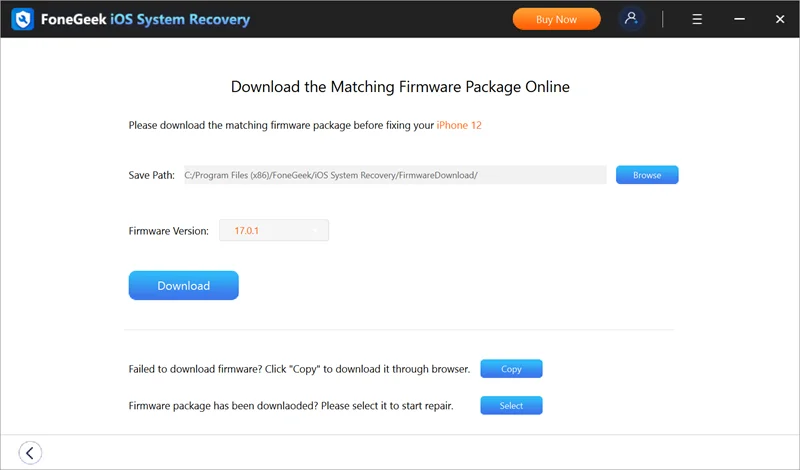 Step 3: After the download process has completed, click on "Fix Now"and the program will start repairing your iPhone. Once it is done, you can directly reboot the device to check its performance.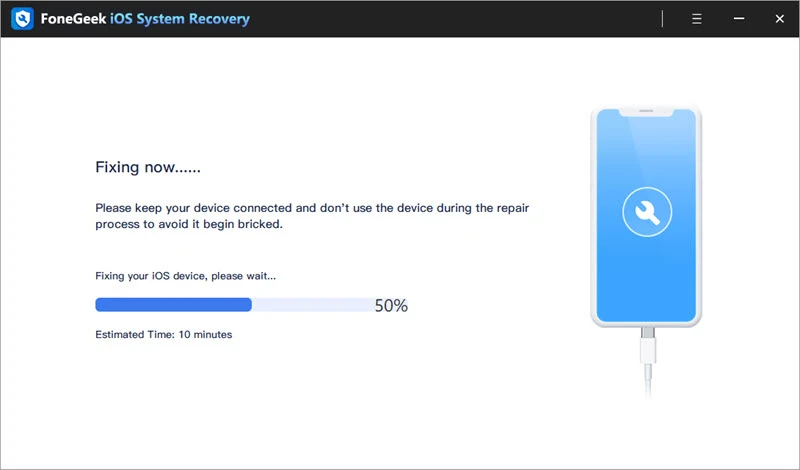 Until now, FoneGeek iOS System Recovery has received many positive feedbacks from global customers: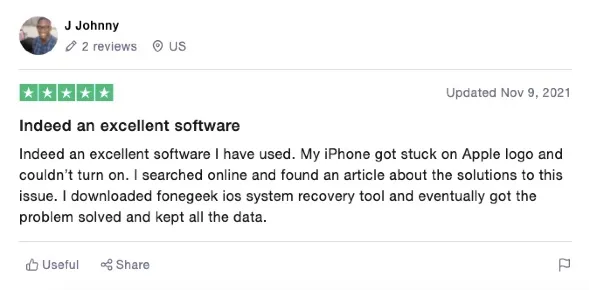 Tip 11. Restore iPhone to Factory Settings (Data Loss)
Another way to remove bugs and issues on iPhone is to restore the device to factory settings, to say it informally, refreshing the iOS version. To avoid data loss, you need to take your time to make a full backup of the iPhone data with iTunes or iCloud, or third-party tool like FoneGeek Backup & Restore (iOS).
After make a backup, follow these steps to restore your iPhone to factory settings:
Open iTunes or Finder and connect your iPhone to the computer. Unlock the device and tap "Trust This Computer" if necessary.
Select your iPhone when it appears in iTunes/Finder and click "Restore iPhone".
In the pop-up window, click "Restore" again to confirm. iTunes will erase the device and install the latest iOS.

Part 2. How to Share WiFi Password without Entering the Password
Make sure that your iPhone (the one sharing the Wi-Fi password) is unlocked and connected to the Wi-Fi network.
Take the 2 iPhones close with each other. Then on the iPhone that needs the WiFi password, go to Settings and tap "WiFi".
Choose the same Wi-Fi network and don't enter the password whem prompted.
A pop-up window will appear on the iPhne that's already connected, just tap "Share Password". The other iPhone will fill in the password automatically and connect to the WiFi.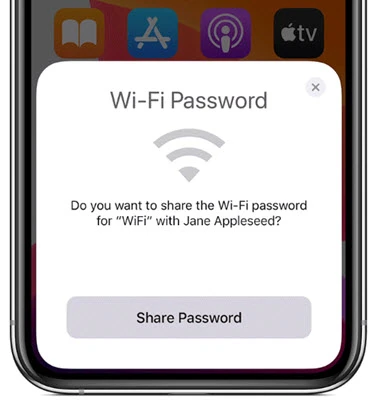 The Final Word
Hope that you've already fixed the issue on your iPhone and now you can wirelessly share a WiFi password with your friends. If your iPhone still fails to share Wi-Fi password, you can have your friends to enter the password manually. If you know any better idea to overcome the problem of iPhone won't share Wi-Fi password in iOS 17/16, please feel free to share with us.