If your iPhone gets hot when charging, you must do something about it quickly. The excess heat produced when charging can result in serious damage – it could easily harm internal components like the battery, processor, etc. To prevent such unnecessary damage, you need to take measures to stop your iPhone from overheating. In this guide, we've compiled 9 methods to help you do that easily. But, before we jump there, you may want to know why your iPhone gets hot when charging, so let's start with that.
Why My iPhone Gets Hot When Charging?
It's common to see iPhone overheating when charging, but why does that happen? What causes it to overheat? Well, it could be due to various factors, but the most common ones are:
Overcharging or Fast Charging – If you continue charging your iPhone after the battery is full (100%), it may heat up since it can't take in any more power. Using fast charging can also cause the phone to overheat because power is drawn from the charger quickly, producing a lot of heat.
Low-quality Chargers or Cables – A faulty or poor-quality cable or charger can generate excess heat when charging and cause the iPhone to heat up.
Environmental Factors – If there's no proper ventilation around the iPhone, the heat generated by its internal components won't escape so the phone will heat up.
Overuse While Charging – Using the iPhone while charging strains the battery and can also generate extra heat that may cause the phone to get hot.
Software Issues or App Conflicts – The iPhone can heat up while charging due to unknown system errors or bugs or if its CPU is overloaded with too many running apps.
Aging or Damaged Batteries – iPhone batteries lose their capacity to hold charge over time and can even get damaged. As a result, they may start to heat up while charging.
Now you have some idea why your iPhone is overheating when charging. But do you know what could happen if your iPhone keeps on overheating? Let's find out.
What Will Happen If iPhone Always Overheats?
Your iPhone can suffer four main damages as a result of overheating. These damages include:
Permanent Battery Damage – If your iPhone always overheats, its battery can degrade rapidly, reducing lifespan and capacity. It may even get completely damaged.
Faster Degradation of Components – Delicate internal components like the processor may get damaged by the excess heat, making them not last as long as they should.
Decreased Charging Efficiency – When an iPhone is hot, it tends to charge slowly. This can cause the efficiency of its battery's charging cycle to reduce over time.
Lower Performance During Use – You can experience various performance issues when the iPhone is always overheating. It can freeze or lag during use because of excessive heat production and the strain on its internal components.
How to Stop iPhone from Overheating While Charging
There are 9 ways to fix this issue of iPhone overheating when charging. You can try them one by one, but if you don't want to do all that, you can simply use a professional iOS system recovery tool like FoneGeek iOS System Recovery.
Uplug the iPhone Immediately
iPhones usually get a bit warm when you charge them for a while. But, if you find your iPhone too hot when charging or you see the phone overheating warning, you should unplug it immediately. If it's too hot, there's probably something wrong with it.
Cool Down the iPhone
Once your iPhone is overheated, it's important to lower its temperature. You can do this by allowing air to flow around it. You can also take other steps like:
Remove the phone case to release trapped heat or let more airflow into the phone.
Use high-quality cables and chargers to charge the phone.
Place the iPhone in a cool place and away from direct sunlight.
Close all running apps to reduce the strain on your iPhone CPU.
Give the iPhone a Restart
You may find closing all the apps one by one time-consuming, and you probably don't have that time. The easiest way to do it is to restart your iPhone – to close all running apps automatically. Note that restarting iPhone is not the same for all models.
Stop Crashing App and Remove It
Did your iPhone begin slowing down, crashing, or heating up after installing a certain app? Well, this app is likely the cause of your iPhone overheating when charging. You can get rid of it by long-pressing the app's icon and then tapping the X button that shows up.
If you're unsure about the app causing the problem, open the Settings app.
Go to the Privacy tab, tap on Analytics, and then tap Analytics Data.
The app causing your iPhone to heat up will be here. Just return to your phone's home screen and delete the app when you spot it.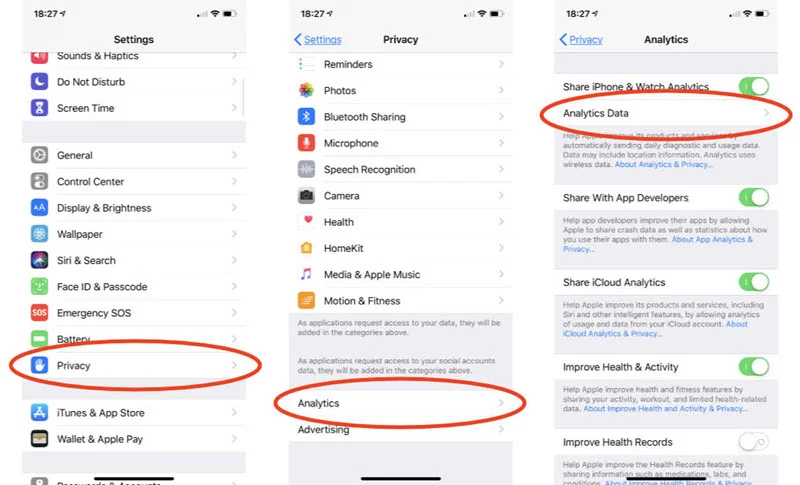 Turn Off Background App Refresh
When the background app refresh feature is turned on, it can overwork the iPhone and increase CPU activities, causing the phone to heat up. The best way to fix this is to turn off this background app refresh feature.
Open Settings and go to the General tab. You should see the Background App Refresh option in the menu. Tap it to turn it off.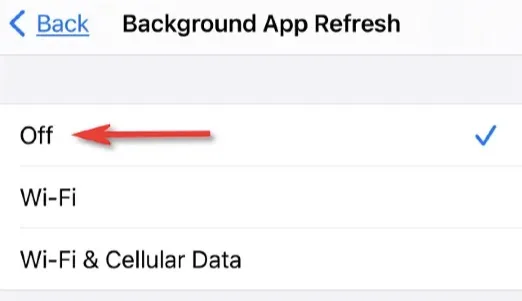 Turn On Airplane Mode
If your iPhone always connects with networks, it's likely to heat up when charging. So, ensure your iPhone is not connected to any network while charging. When you do this, the phone's battery will get charged to full faster and without overheating.
Open your iPhone Control Center and simply enable the Airplane Mode by tapping its icon - this will turn off all networks.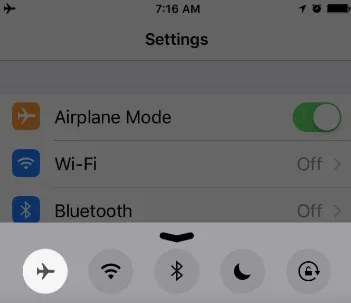 Update Both Your iPhone and Apps
The problem of iPhone overheating when charging can be easily solved by updating your iPhone and all apps. The new updates can help fix system bugs causing the iPhone to heat up during charging. To update the iPhone:
Launch the Settings app and open the General tab. Next, tap on Software Update.
If a new update is available, tap Download and Install. The update process will start right away.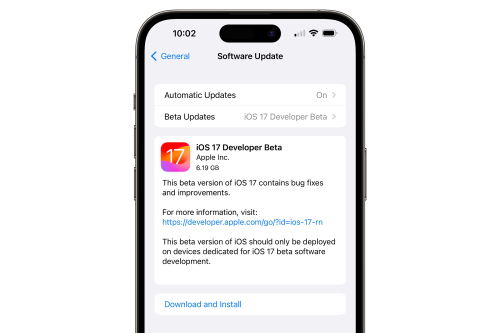 What if my iPhone is already up to date? Update your apps, then.
To do that, open the App Store and tap your profile to access all your apps.
You'll see the Update All icon at the top of the list. Tap it; any app with a pending update will start getting updated immediately.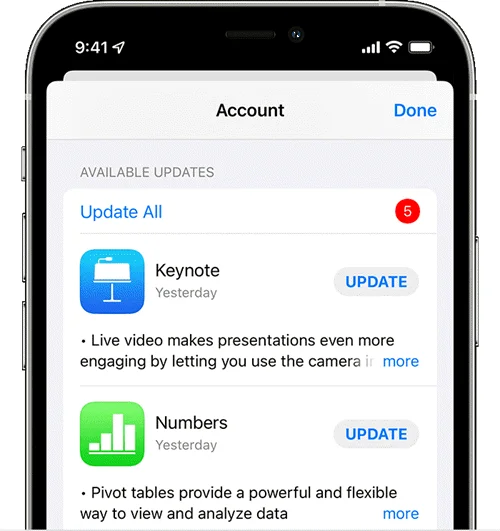 Reset All Settings on Your iPhone
If your iPhone gets hot when charging, the best way to fix it and stop the overheating is to reset all its settings. You can do that by opening your iPhone's Settings app and going to the General > Transfer or Reset iPhone tab. From here, tap on Reset (bottom of the list) and then tap on Reset All Settings.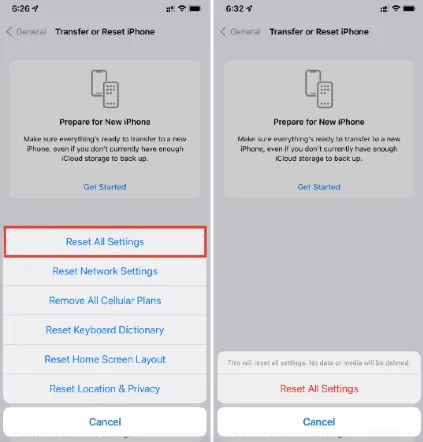 The process may last a while, but your phone will shut off when it's done. When that happens, simply turn on the phone again and charge it to see if it will heat up.
Repair Corrupted iOS System Causing iPhone Overheating
Is your iPhone still heating up while charging? Maybe there's a problem with its iOS system. It's probably not working as it should because of bugs or glitches. If so, an effective way to repair it is to use a professional iOS system repair tool. While there are many options, the best one we recommend is FoneGeek iOS System Recovery. This professional tool can fix all iOS system issues that iPhones encounter.
It will clear all bugs and system errors causing your iPhone to overheat when charging. The best part is that it will fix the issues fast and without deleting any data on the phone. Moreover, the process is simple - it only involves 3 to 4 steps.
More Features of FoneGeek iOS System Recovery
Repair all iPhone issues, including iPhone overheating when charging, iPhone battery draining fast, iPhone battery percentage stuck during charging, etc.
Returns an iPhone system to its normal working state fast without using iTunes.
You can reset your iPhone without a password or upgrade the phone's system when it's stuck.
Works with all iOS versions (even iOS 16) and all iPhone models (iPhone 4 to iPhone 15).
Customer service is great. You can get a 30-day money-back guarantee if you're unsatisfied with the program.
Here is how to fix the iPhone gets hot when charging issue using FoneGeek iOS System Recovery:
Take your overheated iPhone and connect it to your computer. Launch FoneGeek iOS System Recovery and select the Standard Mode.
If FoneGeek detects your iPhone, click Next. If it doesn't, follow the displayed guide to get the phone into Recovery mode or the DFU mode.
After the program identifies your phone, select the ideal firmware and hit Download.
Let the firmware download. When it finishes, click Fix Now. FoneGeek will begin repairing the phone immediately. The phone will restart itself and stop overheating completely as soon as it's done.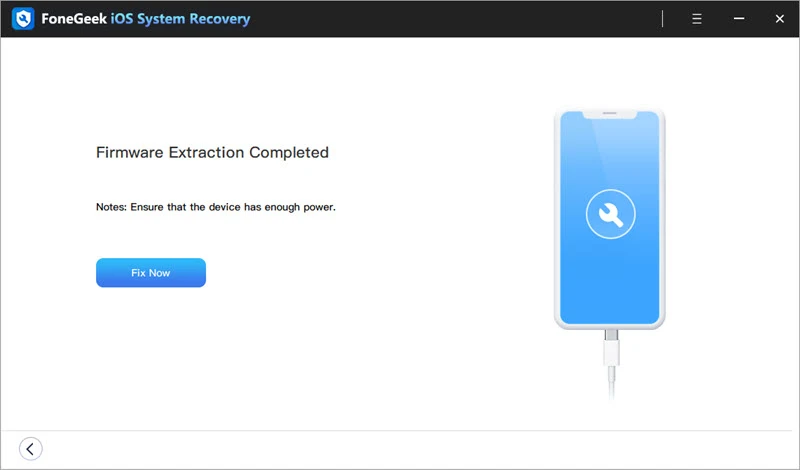 Note: After repairing your iPhone using FoneGeek iOS System Recovery, let it rest for about an hour. This will give it time to cool down and adjust to the new system.
How to Tell an iPhone is Overheating While Charging?
You can tell your iPhone is heating up during charging when it acts abnormally. There are obvious signs that you'll notice when this happens. They include:
The software starts to slow down – apps and videos lag or don't load at their usual speed.
The phone fails to charge completely or takes longer than normal.
The camera flash fails to work when you take a picture.
Your phone's screen light remains dimmed throughout or becomes entirely black.
The temperature warning pops up on the phone's screen.
If you notice any of these signs, you should take action right away to fix your iPhone.
Conclusion
You can prevent unnecessary damage to your device if you act quickly once you notice your iPhone overheating when charging. We've shared several methods in this post that you can use to fix this issue immediately and keep your iPhone cool when charging. However, to stop the overheating with 100% certainty, we suggest you use the FoneGeek iOS System Recovery.
It's your best bet because it will repair your iPhone and completely remove all glitches and system errors causing it to get hot when charging. From there, your iPhone will charge fast without heating up and run smoothly if it is lagging or freezing.