There's no doubt that iPhone have become one of the most sought-after phone choices in the market. They have the smoothest iOS software, and the features are just over the top. You can basically depend your entire life on it because iPhones can do almost anything.
This is also why it can get frustrating when your iPhone encounters glitches or issues like its screen turning pink. What exactly is a pink screen on your iPhone, and why does this happen? This guide is here to help! Plus, we'll also give easy tips and solutions to help you get started!
Part 1. What Is the iPhone Pink Screen of Death Issue?
The iPhone pink screen of death or crash points to a software problem. And it can happen even while using your phone. This often occurs when your gadget has an old iOS version or is incompatible with the latest update.
You won't be able to use your iPhone when its screen turns pink. And we know it can totally be a hassle, especially when you need it to access a file or phone a friend. Don't worry because we have some of the most possible solutions to this problem. But, let's first talk about why this happens.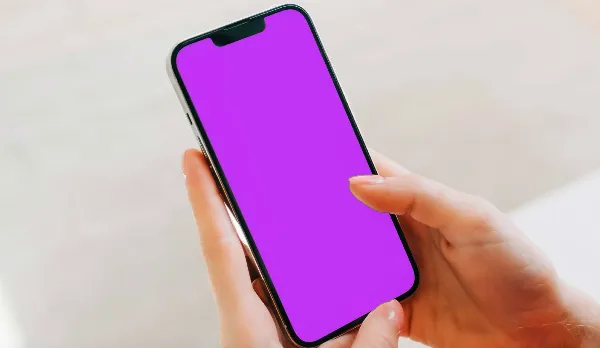 Part 2. What Causes Pink Screen on My iPhone?
The four most common causes of a pink screen of death appearing on your iPhone include the following:
You downloaded spyware from an unauthentic or non-verified source.
You installed the latest software update that caused your iPhone to have a flawed operating system.
There's a hardware issue you should fix.
Your iPhone is incompatible with the iOS version you upgraded to.
Regardless of the cause behind your iPhone's screen turning pink, it's always best to be prepared and know what to do.
Part 3. Basic Checks for iPhone Pink Screen
If you suspect your iPhone is experiencing pink screen issues, there are several ways to check before thinking of the best solutions to fix it. Here are the common ones plus effective ways how you can recover your iPhone screen from turning pink.
Check the iPhone Storage
The iPhone storage can be the reason why your screen turned pink. Head to your Settings App and click General - iPhone Storage. You can see whether it's time to clear up some space and delete photos or apps you don't need. You can also delete downloaded songs in Music app.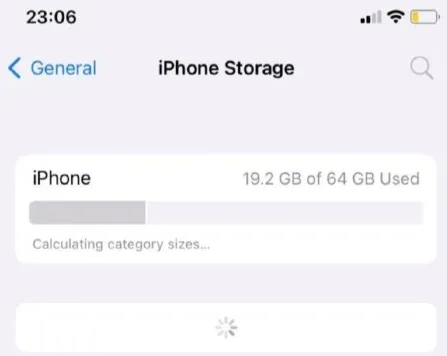 Force Restart iPhone
Another way to fix your iPhone pink screen is to force restart your gadget. This works differently, depending on your gadget model.
For iPhone 14, 13, 12, 11, X, and 8:
Press the Volume Up button. Release it, and then press and release the Volume Down button.
Press and hold the power button on your phone's right side until the Apple logo appears on the screen.
When your iPhone turns back on, check whether the screen still turns pink.
For iPhone 7 and 7 Plus:
Press and hold the Volume Down and the power buttons simultaenously.
Release only when you see the Apple logo displayed on the screen.
Again, check whether the screen turns pink when your device turns back on.
For iPhone 6s and SE:
Press and hold the home and the power buttons at the same time.
Release the buttons when you see the Apple logo displayed on the screen.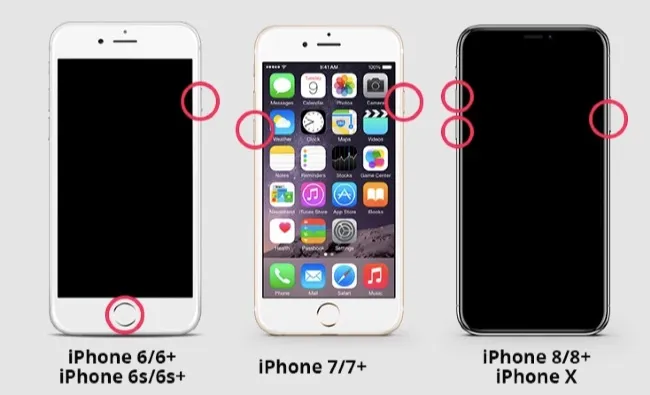 Update All Apps to the Latest Versions
Sometimes, a software bug is the main culprit of your iPhone pink screen issue. The best way to combat the software bug is by updating all your apps to their latest version. It's also best to delete or uninstall suspicious and unwanted apps.
You can do this by going to the App Store and tapping on your profile. Check for the apps that need updating. Click Update on the app which you want to update, or you can also select Update All. This will update all your apps.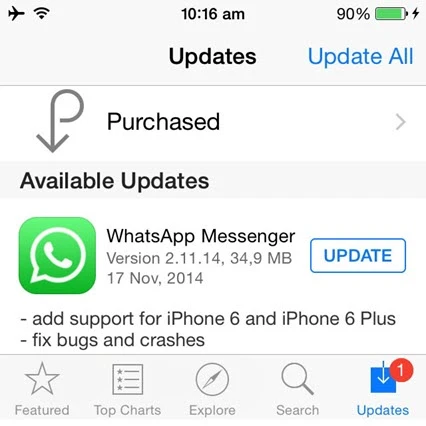 Check the iOS Version
Another common cause of your iPhone turning pink has something to do with your iOS version. You can go to Settings - General - About to view all the details and info you need related to the software version.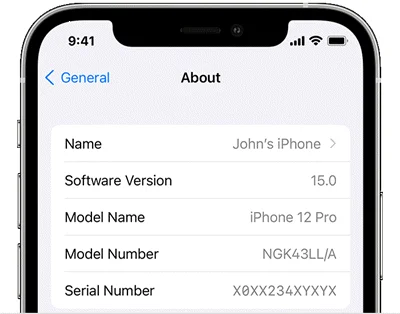 Before updating, make sure your device is compatible with the latest version. This minimizes the risk of your iPhone experiencing glitches and a pink screen.
Part 4. Other Ways to Solve iPhone Pink Screen
You've checked all the measures mentioned above, but your iPhone screen remains pink. What other steps can you do? Here we have listed other effective solutions to fix pink line on iPhone screen issue.
Use a Professional iOS System Recovery Tool
A more advanced way to fix the pink screen on your iPhone is by using an iOS system repair tool. You need a solution that's effective and easy to use. FoneGeek iOS System Recovery can normally resolve most software issues on any iOS gadget, including iPad, iPhone, and even Apple TV.
Effective iOS system repair tools are typically compatible with iOS 16 and higher versions. They can also ensure no data will be lost while fixing several other issues, including the following:
Froze device
Boot loop
Stuck on the Apple logo
Restore failure
Black, white, and pink screen of death
Update failure
To use this tool, follow the simple step-by-step guide below.
Step 1. Download and install FoneGeek iOS System Recovery to your laptop or PC. Then Open the tool and select Standard Mode on its home page.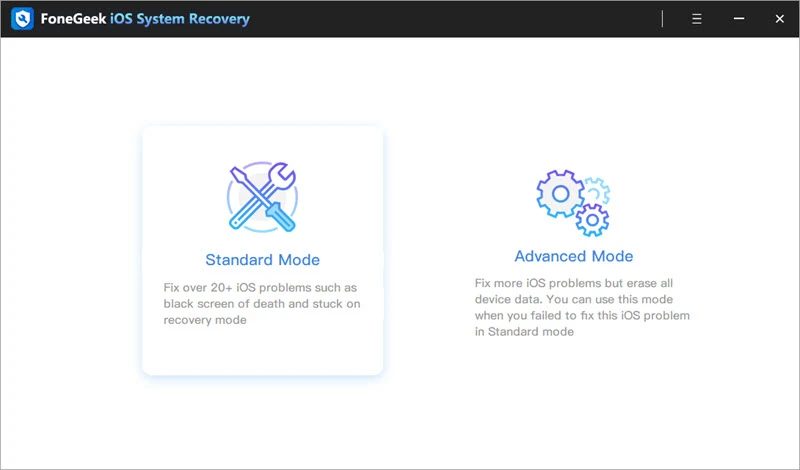 Step 2. Connect your iPhone to your laptop through a USB cable and select Next.
Step 3. There will be instances when your device will not be recognized. When this happens, your iPhone needs to be on DFU or recover mode.
Step 4. It will provide the details you need about the suitable firmware for your gadget. Select your desired firmware and tap on Download.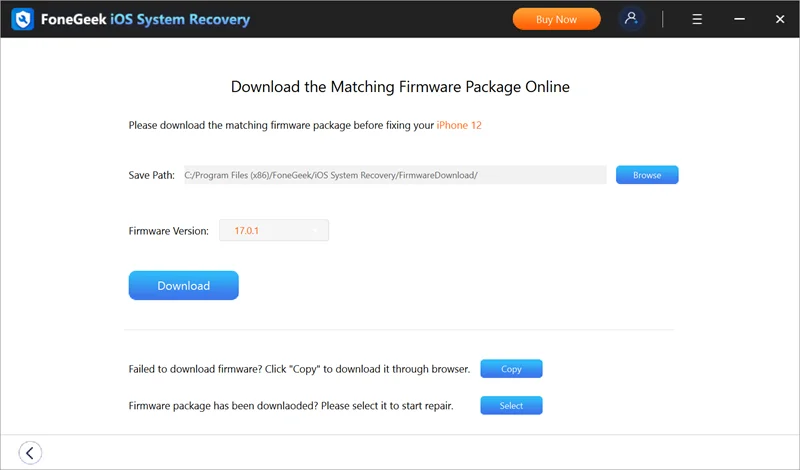 Once the firmware is done fixing the issue, you will be notified of a system reboot. After the restart, your iPhone should go back to normal.
Restore iPhone with Pink Screen Using Recovery Mode
Restoring your iPhone using recovery mode can also fix the gadget's pink screen. However, this simple solution can lead to data loss, which can get very frustrating. But if this is the only option you have, then you're left with no other choice.
The steps to restore with recovery mode are easy:
Press and release the Volume Up button quickly, then followed by the Volume Down button.
Press and hold the Power button on the side until you see the Apple logo on the screen.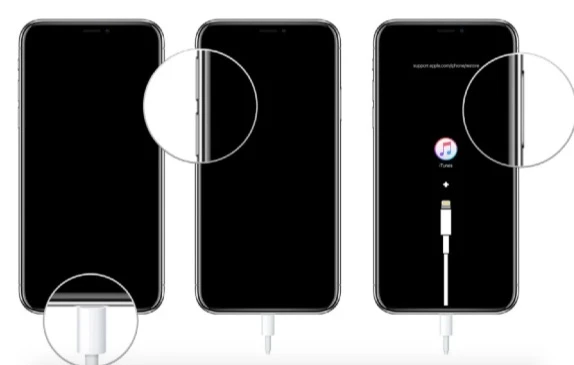 Connect your iPhone with your laptop or any PC. Run iTunes, and wait until iTunes recognizes your iPhone.
Once iTunes recognizes your phone, you will see a message flashing on the screen. Tap Restore to restore your iPhone. This should solve your pink screen problem.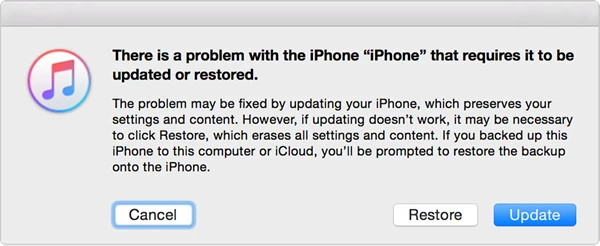 Because the recovery mode can result in data loss, we highly suggest you create backup files, especially important documents you cannot lose.
Remove Any Suspicious Malware on Your iPhone
Potential malware or virus can also cause your iPhone screen to turn pink. The risks are normally higher when you enjoy installing new apps on your phone. Don't worry because it's pretty easy to remove potential or suspected malware from iPhone:
Restart your iPhone and uninstall suspicious apps you recently downloaded.
Check for app updates on the App Store. Be mindful of apps that constantly request permissions.
Clear all your app caches on your Settings and check whether your iPhone is utilizing the latest iOS version.
To prevent future malware and virus attacks, restart your iPhone and install any anti-virus software. Don't forget to backup all relevant files before restarting.
Visit the Apple Service Center
And finally, when you have exhausted all possible ways to fix your iPhone pink screen of death, it probably means the gadget has damaged hardware components. And if you want to have them repaired, the only solution is to visit an official Apple Repair Store.
Not all Apple Services Centers accept walk-in customers, so it's always best to check whether there's a need to book an appointment. Also, check whether your iPhone is still under warranty. Don't forget to bring all the receipts.
The Bottom Line
The next time you experience your iPhone screen turning pink or appearing a pink line, don't forget to refer to our tips and solutions above. Nobody wants to encounter software problems like this, especially when your iPhone is your lifeline.
Have you experienced a pink screen of death on your phone? What are your thoughts, and how did you have your iPhone fixed? Let us know which solution worked for you below!