Your iPhone has enough storage, but when you try to save a file, you encounter the "Not Enough Storage" message. This can be very frustrating as it will prevent you from taking photos and videos, as well as saving other types of files on the device's storage. However, the good news is there ways easy ways to fix this disturbing issue.
In today's guide, we will explore the possible reasons behind the problem as well as introduce you to the possible solutions that you can try to fix it. Let's get started!
I Have Enough Storage But Why Does iPhone Says I Don't?
You might be wondering: iPhone manufacturer Apple is known for their reliability and efficiency, but why is it still giving you the wrong message? Well, when iPhone says there is insufficient storage, it's often right.
That is because even though you see available storage, there can be background storage usage by hidden files and apps consuming the storage. On the other hand, sometimes the message indicates that the storage in iCloud is full.
Because of these issues, you can end up with the message where iPhone says there is not enough storage, but there is.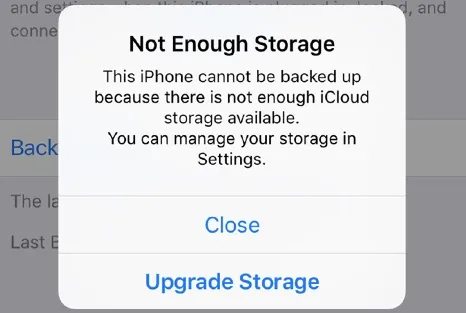 Types of Files That Require Most Storage
The big chunks of storage on your iPhone are often consumed by a few file types. These include:
iOS System: Oftentimes, the system app on your iPhone is the biggest consumer of the storage on your device. It accumulates over time, taking up a big chunk of your storage.
Movies and Videos: Do you often download and save your favorite TV shows and movies on your phone? These files are usually huge, especially when in higher resolution, and just a few of these files can consume a lot of your storage.
Pictures: The newer iPhones are known for taking high-quality pictures, which also means each of these pictures requires a good amount of memory, eating up a considerable amount of your storage.
Games and Apps: Games and apps can often take Gigabytes of your storage. Moreover, they often save cache and app data which continuously increases the storage.
Solutions for iPhone Showing Storage Full While the Storage is Empty
Here are some possible solutions you can try to eliminate the issue.
Get Rid of Irrelevant Media and Files
Usually, media files like photos and videos take a significant portion of the storage on iPhone. If you have unnecessary photos, videos, podcasts, etc., on the device that you no longer need, you should consider deleting them.
Remove Browser Cache
One of the hidden storage consumers in mobile devices is the browsers like Safari, Chrome, etc. These applications often store a massive amount of data consisting of browsing history, cookies, caches, and more which can make your iPhone storage full.
Here is how to remove these data from Safari to free up the storage:
Browse Settings and go to Safari (if you use other browsers, go to it).
On the new page, click "Clear History and Website Data" from the bottom.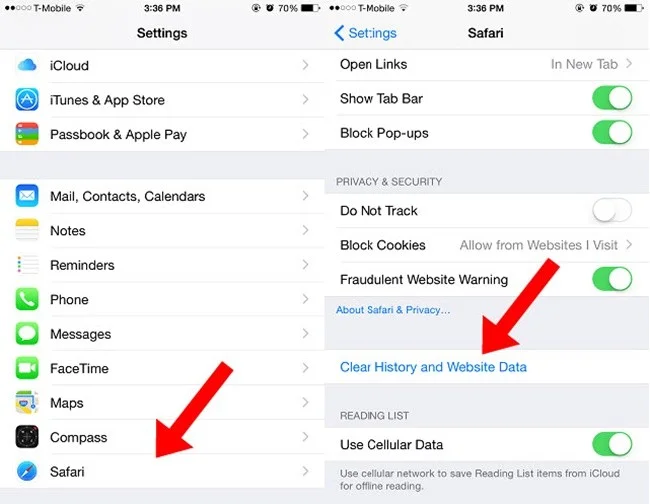 You can also get rid of this data from the browser itself.
Remove Old iCloud Backup Data
iCloud usually backup the files from your iPhone as soon as it links to the internet. These data can make the iCloud storage full. Here is how to delete unrequired data from your iCloud account:
Open iPhone's Settings and navigate toYour name.
Find and open iCloud. Here you can manage storage.
If you find any old backups, get rid of them to empty the storage.
Switch off iCloud Photos
The iCloud Photo Library is a very convenient feature that enables you to view the photos in your account from any of your devices. However, there can be many duplicate files in the library which can consume your device storage. Consider switching off the iCloud Photo Library following the below steps:
Open iPhone's Settings and go to Photos.
Switch off the toggle for iCloud Photos.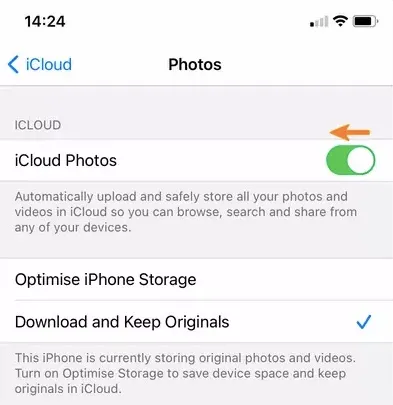 Turn Off Offload Unused Apps
We often install many apps on iPhone that we use just a few times but later forget to delete them. This app can consume a lot of space on your device. You can always manually delete them, but there is an option to automatically get rid of them, which is the "Offload Unused Apps". Here is how to do so:
Navigate to iPhone's Settings > General.
Tap on "iPhone Storage" and toggle on "Offload Unused Apps".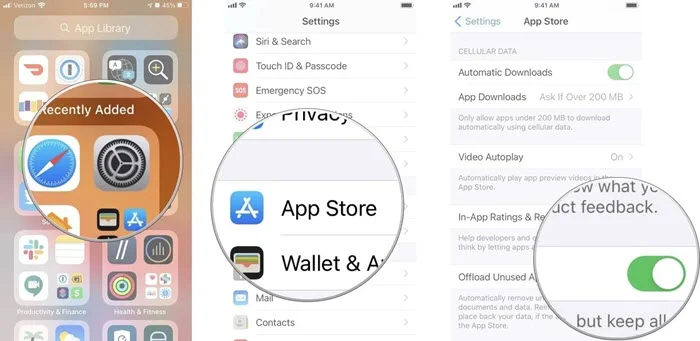 When the option is turned on, you will still see the app icon on the device, but the main app will be deleted. However, their data and files will be available on the device for your convenience.
Turn Off Keep Normal Photo
When you capture a photo on your iPhone, it keeps two versions. One is the HDR version with enhanced quality, while the other is the normal version that is unoptimized. You can turn off "Keep Normal Photo" to save some space.
Navigate to the Settings app and go to Camera. Switch off the toggle for "Keep Normal Photo".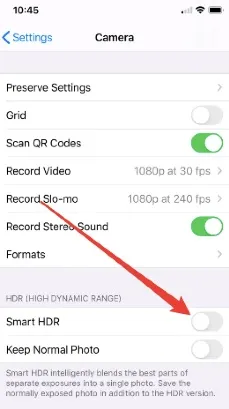 Utilize an iOS System Repair Program
Sometimes a system error or bug on your iPhone can lead to the message when iPhone says there is not enough storage, but there is. In such a situation, an iOS system repair tool can help you to solve the issue quickly. You can consider using a tool like FoneGeek iOS System Recovery to solve this issue.
It can fix various system errors on your iPhone without jailbreaking or removing any data from the device. It also lets you update or downgrade the iOS system software if needed. Here is how to employ the tool:
Install and launch the FoneGeek iOS System Recovery on your PC and then connect your iPhone to the PC. After that, launch the software and select "Standard Mode".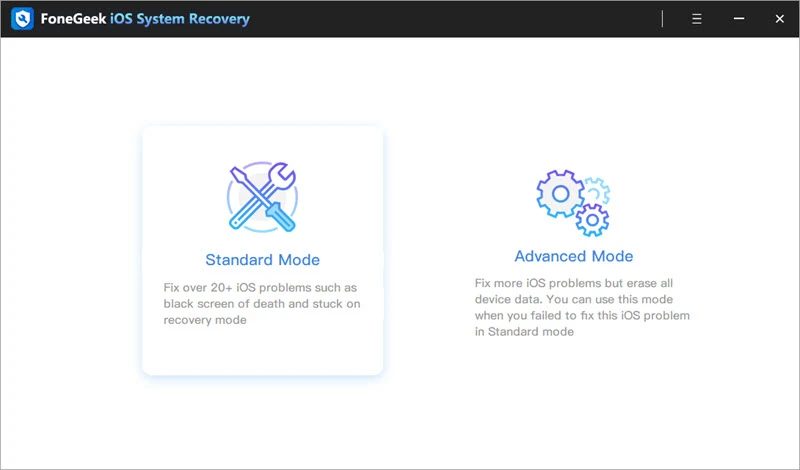 Wait a while for the FoneGeek software to recognize the iPhone. After that, select a firmware version you prefer and click "Download".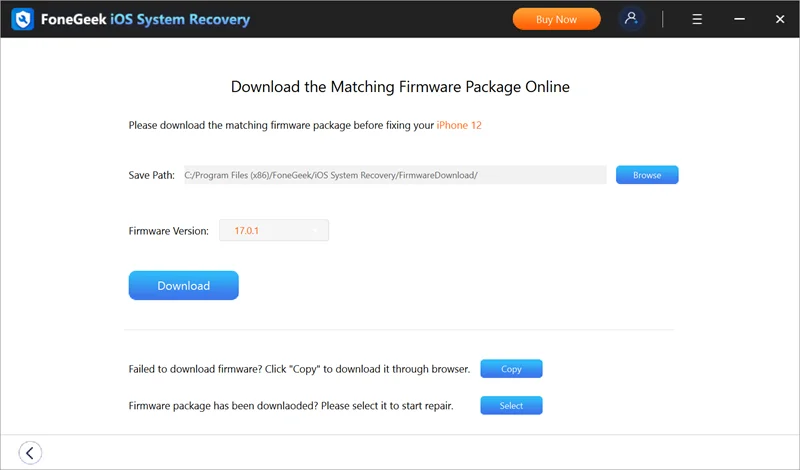 Once the download is complete, press "Fix Now" to begin the fixing. Wait for the process to be completed. Done! The storage problem should be solved now.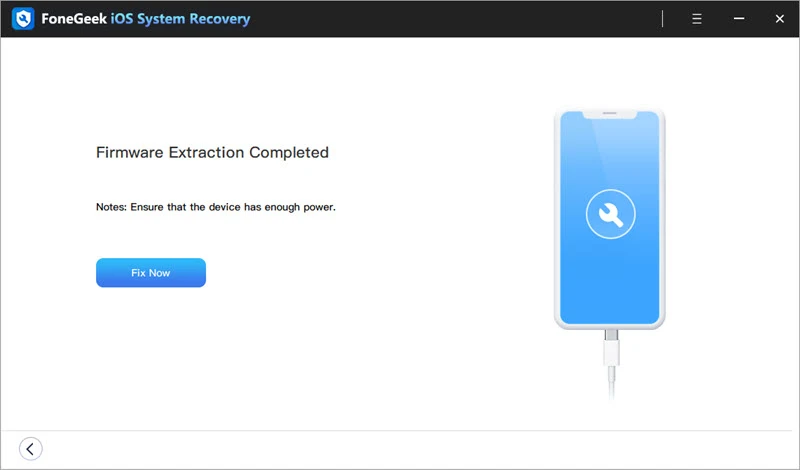 Eradicate All Settings
Sometimes a wrong setting on your iPhone can also lead to storage issues. Since it's hard to detect the mischievous settings, you can consider resetting them. Here is how to do so:
Navigate to iPhone's Settings > General.
Find and open "Transfer or Reset iPhone".
Press "Reset" and then "Reset All Settings".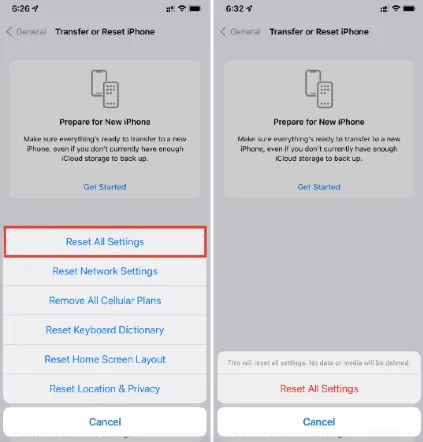 Restore iPhone Through iTunes
If you still face the issue, consider restoring the iPhone through iTunes. This will remove all the data of the device, so make sure to create a backup before you proceed. Then attach the iPhone to the PC and then start the iTunes app.
Go to Your Device > Summary under iTunes and click "Restore iPhone".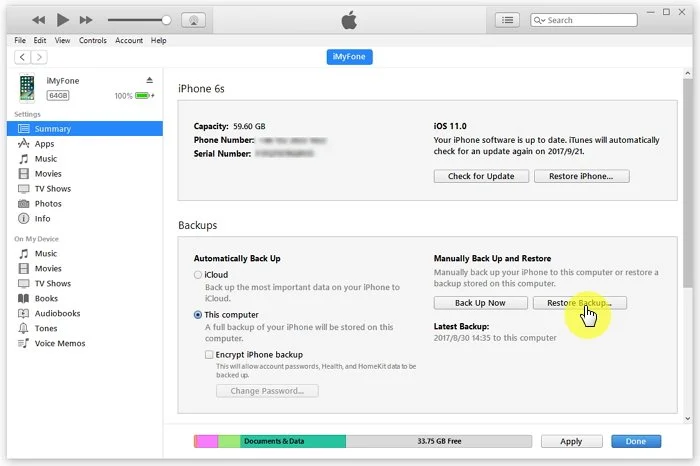 Conclusion
It can be very intimidating when you can't download or save a file because iPhone says not have enough storage, but there is. We hope you will be able to get rid of this issue following the fixes we have shared above. Make sure to utilize FoneGeek iOS System Recovery to quickly resolve the storage issue as well as any other system errors.