User Concern
"Even since I updated my iPhone 13 to iOS 17, the top of the screen randomly starts to flicker gray and during that time the touchscreen is completely unusable. Any help would be appreviated. Thanks!"
Recently, some iOS users have been complaining that their iPhone screen starts to flicker randonly and the touchscreen becomes unresponsive. This problem often occurs after device dropping, water damage, or even after updating to iOS 17.
Have you run into the same issue on your iPhone? If your iPhone screen keeps flickering and you don't know what to do, you've come to the right place.
In this article, we will explain why is your iPhone screen flicking and show you how to fix screen flicking on your iPhone with ease.
Why is My iPhone Screen Flickering?
The iPhone screen flickering problem is usually caused by various reasons. Let's check the causes one by one at first.
Auto-Brightness Settings: If you set a light sensor to adjust your iPhone's brightness, then the device screen may start to flicker when there is a rapid change in light intensity during movement.
Low iPhone Storage: If your iPhone is having insufficient storage or low memory, the device may have problems like iPhone screen flickering, unresponsive displays, or apps lagging, etc.
Software Update: If this issue arises after upgrading to the newest iOS 17, then this issue may be closely related to iOS upgrade.
Hardware Problems: If your iPhone was dropped or got water damaged, there might be a broken component in the display circuit board that cuases iPhone screen flickering.
How Do I Fix My iPhone Screen from Flickering?
1. Hard Restart Your iPhone
Performing a hard restart can help to solve many problems on iPhone or iPad. So, you can try this force restart method to solve the screen flickering issue. Here's how to do it:
For iPhone 8 or newer models: Press and then quickly release the Volume Up button, press and then quickly release the Volume Down button. Press and hold down the Side button until the Appe logo appears.
For iPhone 7 or iPhone 7 Plus: Press and hold the Power button and the Volume Down button at the same time until you see the Apple logo appear on the screen.
For iPhone 6s and earlier models: Press and hold the Power button and the Home button simulateously until the Apple logo shows up on the screen.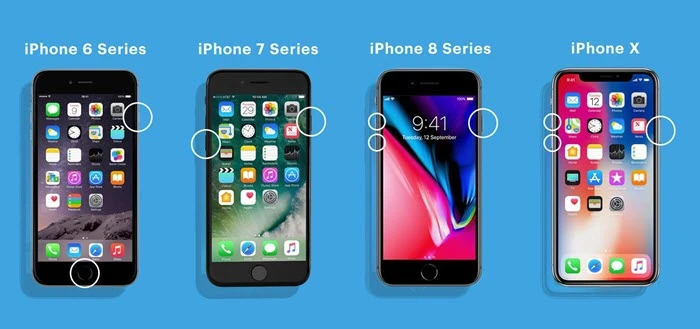 2. Force Close Specific App
The iPhone screen will sometimes flicker when you use specific applications installed on the device. If this problem occurs when you try to open a single app, then you can force close this application and see whether this issue is still persisted or not. To force quit specific app, follow these steps:
For iPhone 8 or earlier, double-click the Home button to display the recent-used apps. For iPhone X or later models, swipe up from the bottom of the home screen to the center.
In the app switcher, swipe right or left to find the app that you want to close.
Swipe it up and off the top of the screen to force quit the app.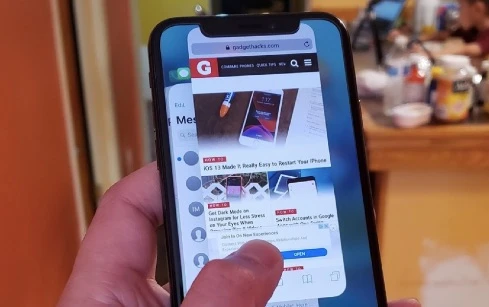 3. Delete & Reinstall the Problematic App
If force closing the app has failed to stop your iPhone screen from flickering, then you can try to delete the troublesome app and reinstall it or find an alternative.
To delete an app, lightly press on it and tap the small "X" icon on its icon. In the popup message, choose "Delete App".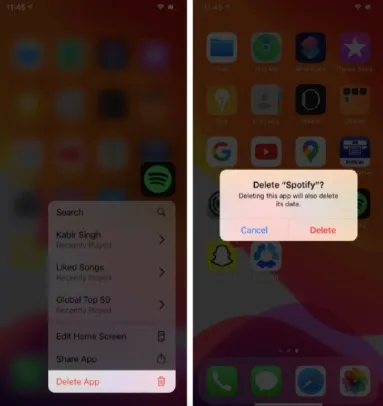 To reinstall the app, go to the App Store and search for the app, then tap on "Get" to install the app on your iPhone again.
4. Update App That Causes iPhone Screen Flickering
If deleting and reinstalling the app still has not solved the problem, the next thing you can try is to update the app to the latest version.
Go to the App Store and check if there are any updates for the app. If yes, update the app and see if it has stop your iPhone's screen from flickering.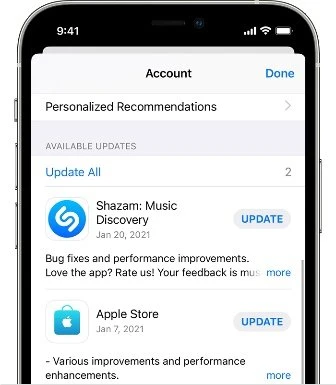 5. Turn Off Auto-Brightness
Many users who have the same issue gave us the feedback that turn off the settings of Auto-Brightness could fix the iPhone screen flickering problem. And we have also tested that it indeed works for the issue.
Go to iPhone Settings and tap "Asscessibility".
Tap on "Display & Text Size", scroll down to find the option of "Auto-Brightness" and disable it.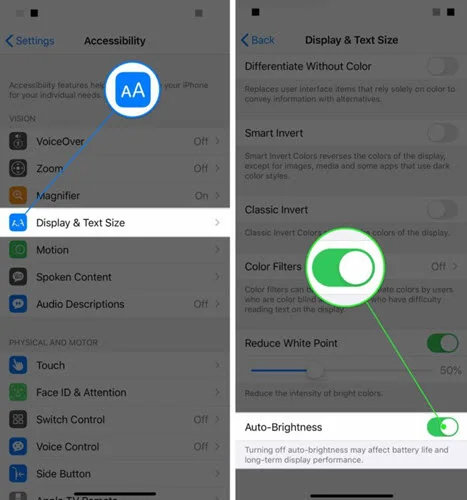 6. Turn On Reduce Transparency
Apart from turning off Auto-Brightness settings, enable the Reduce Transparency is another solution that you can try to make iPhone screen responsive normally. Here are the general steps that you can follow:
Go to Settings on iPhone and click on the General option. Then scroll down and click "Accessibility".
Then go to "Increase Contrast" and turn on "Reduce Transparency".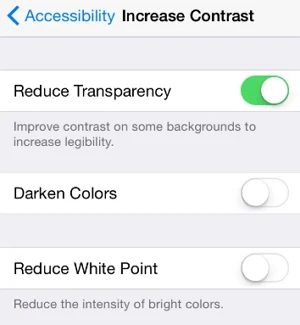 7. Check iPhone Memory & Storage
Your iPhone screen may keep flickering is the device's memory is full. So, you should check your iPhone memory & storage and then remove unneeded files, videos and photos on the device.
To do this, go to Settings > General > iPhone Storage and check which app has mostly used your storage. Then delete some unnecessary files and restart your iPhone.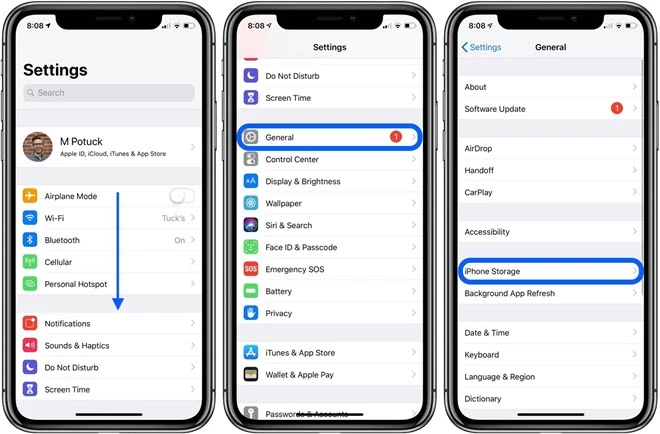 8. DFU Restore Your iPhone (Data Loss)
DFU resotre is an effevtive way to fix various iOS issues, including screen flickering on iPhone. But keep in mind that the DUF restore will erase all the contents on the device. Before doing that, we strongl recommend you making a full backup of your iPhone data.
Step 1. Connect your iPhone to computer and launch the newest iTunes.
Step 2. Press the Power button and the Volume Down button at the same time for about 10 seconds.
Step 3. When the screen goes black, release the Power button and continue to hold down the Volume Down button.
If your iPhone screen remains black and does not show recovery mode, it means that the device has successfully entered the DFU mode, you can release the button now.
If your iPhone is not in black screen but displaying Apple logo, it indicates that the device has not successfully entered the DFU mode. You may have pressed the button for a long time. We recommend you to turn off the device again, and then follow the steps above to re-enter.
Step 4. After the iPhone enters DFU mode, the iTunes will prompt a warning: "iTunes has detected an iPhone in recovery mode. You must restore the iPhone before it can be used with iTunes".
Step 5. Finally, click "Restore iPhone" to update the iPhone system.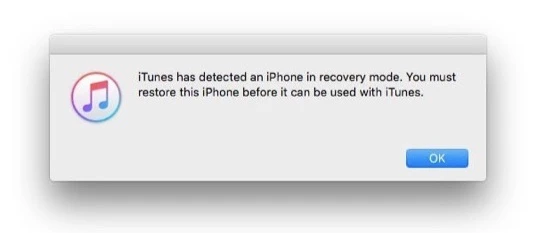 9. Fix iPhone Screen Flickering without Data Loss
The best way to fix the iPhone screen flickering issue is using a reliable third-party tool like FoneGeek iOS System Recovery. This iOS repair tool can help to fix various iOS issues on your iPhone or iPad without causing any data loss.
It is 100% safe to use and supports all iOS devices including iPhone 15/14 running on the newest iOS 17/16. Besides, several authorized sites have highly recommended our products such as CNET, Software.Informer, Filehorse, GetDroidTips, Lera Blog, Webku, TechTricksWorld, etc.
Now download and launch FoneGeek iOS System Recovery on your computer, then follow the given steps below to fix iPhone screen flickering without data loss.
Step 1. Launch the program and select the " Stardard Mode" from the home screen to start the repair process.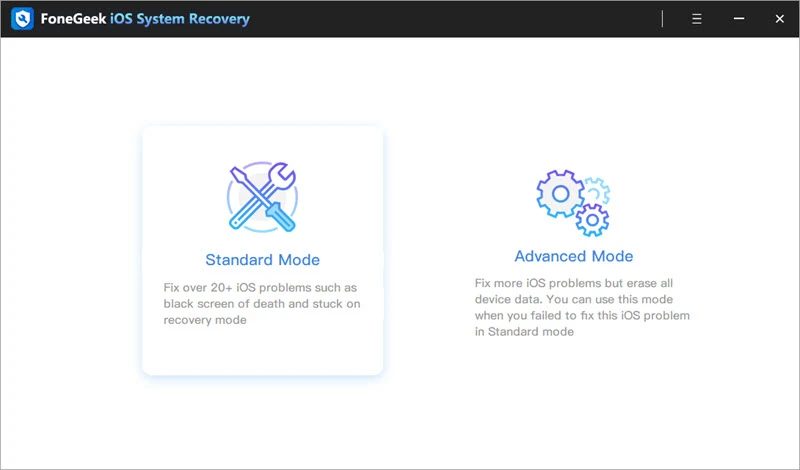 Step 2. Make your iPhone connected with computer using an USB cable. Then wait for the program to detect the device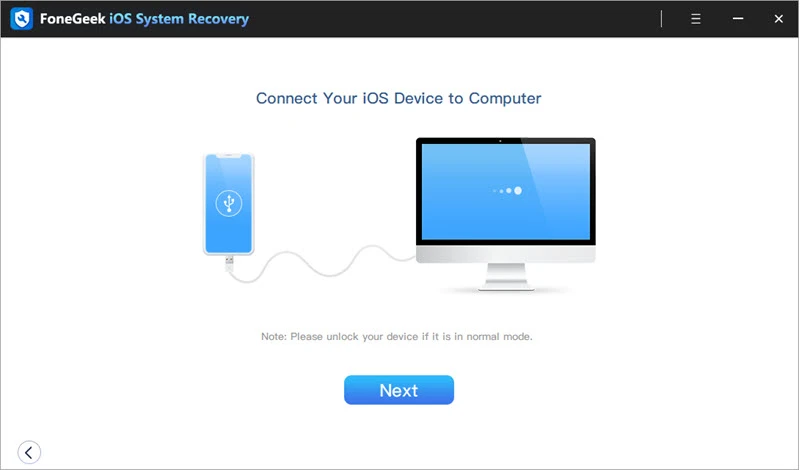 Step 3. If your iPhone is not detected, following the steps on the interface to put the device into Recovery/DFU mode.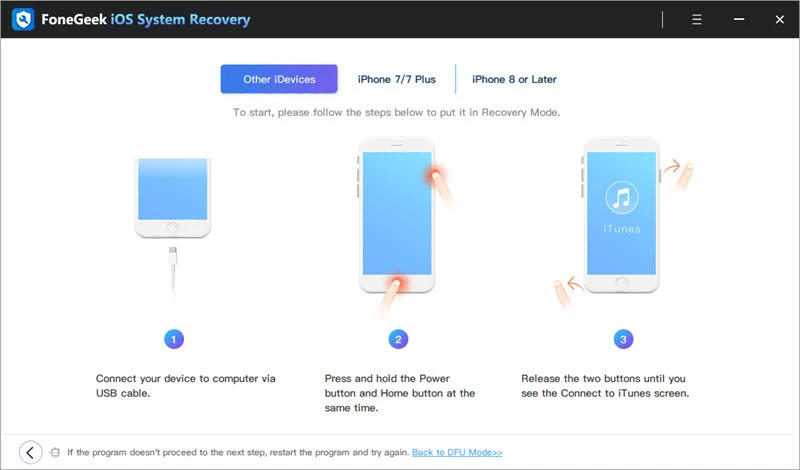 Step 4. Now the software will provide a firmware package for your iPhone. Click on "Download" to download the firmware to your computer.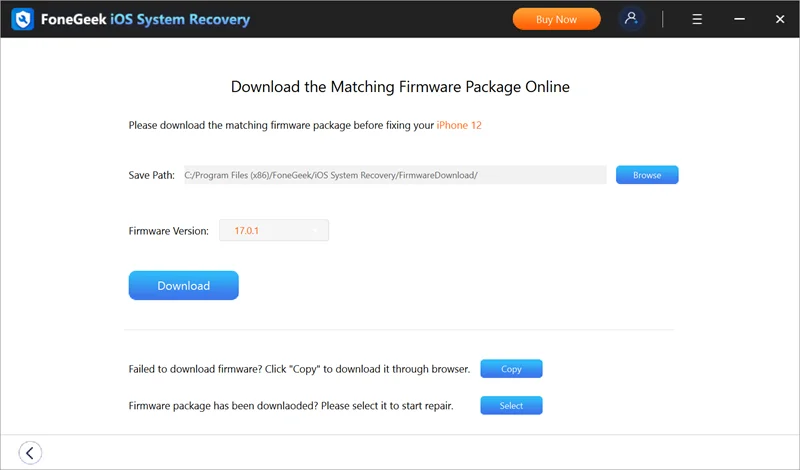 Step 5. When the download is complete, click on "Fix Now". It will take a while to finish the repair process and once it is done, your iPhoen will reboot and work normally.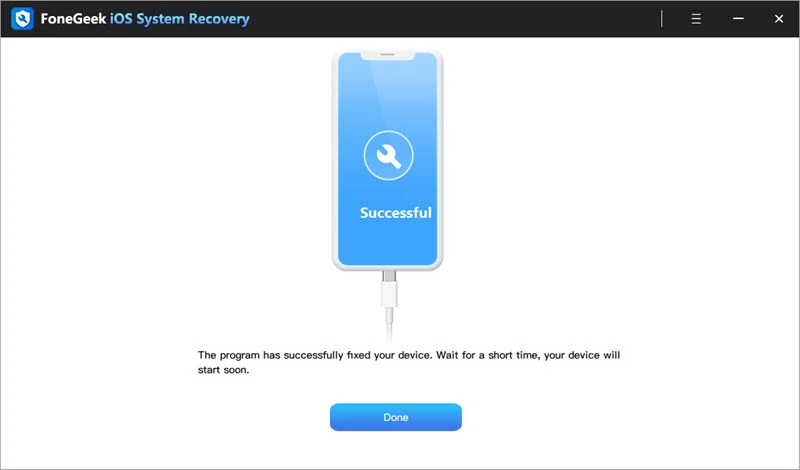 10. Take iPhone to Apple Store for Screen Repair
As we mentioned above, your iPhone screen flickering may be caused by hardware problems like damaged internal components. In this situation, you should take your iPhone to an Apple Store and have an expert to repair the screen.
Conclusion
Hope that your iPhone screen is not flickering afer following the above tips. You can feel free to contact us or leave a comment below if you have other better solutions or you still have iOS issues on your iPhone.