Ever plugged in your iPhone, saw it was charging, and then walked away to do something else? You went to check on it an hour later, and to your amazement, your iPhone was still charging, but the battery level was not rising? This clearly shows that the battery is just as dead or is still in the same percentage it was when you charged it.
How would you describe how you felt at that moment? Even more upsetting is when you plug in your phone all night and discover that the battery level has not increased despite the charging indicator showing.
When this happens, it could be hard to figure out the problem, whether it is from your phone, the battery, or the charger, and you are almost confused about what next to do and the cost to fix it.
This article explains the reasons for your iPhone showing charging but battery percentage not increasing and its solutions.
Why is My Battery Percentage Not Increasing While Charging iPhone?
The software glitches is one of the main reasons your iPhone is showing charging, but the battery percentage is not increasing. The software controls everything on your iPhone. If there isn't an increase in the battery percentage, the likelihood is that it is a software problem rather than a hardware one.
There could be some unknown software glitches on your iPhone. Due to these glitches, your iPhone is not registering that it is charging.
If the issue is hardware-related, it can be because your iPhone battery is outdated, which makes the phone charge extremely slowly, or because the charger is faulty.
How to Fix 'iPhone Won't Charge, But It Says It's Charging'
The following solutions will help you repair why your iPhone isn't charging even though it indicates that it is:
Step 1: Charge with a Brand New Charger
Your iPhone charger may be the cause for the charging, but no actual charging issue. It could be that the charger is torn or damaged, or the adapter is faulty. Get a new lightning cable and adapter to charge your iPhone to fix this. If the new charger effectively charges your iPhone, you have fixed this issue.
Step 2: Clean the Dust in the Charging Port
Try cleaning out the charging port. There may be obstructions in the charging port. The cable may not connect properly because the port is blocked by dust, pocket lint, or other material.
Use a flashlight to check if you will find dirt in the charging port. It is recommended that you use an anti-static brush or a clean, unused toothbrush. Simply brush back and forth to remove any potential debris hidden in your charging port.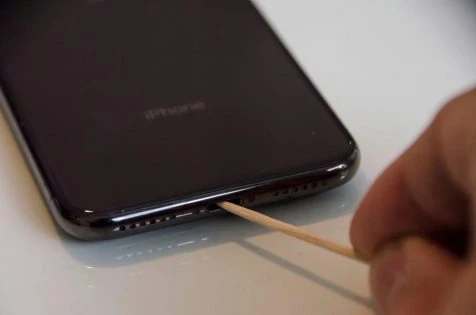 Step 3: Check the Power Source
If you notice that your phone is not charging, check the power source of your iPhone. Perhaps the power source is damaged.
Plug into the following sources to check:
Computer: Connect or plug your phone with your computer. Check if it charges and the battery percentage increases.
Wall power outlet: Plug your lightning cable into an adapter, then plug it into the wall. Ensure there is a firm connection between your iPhone, charger, and the power outlet. If there is none, try another power outlet or AC power cable.
Also, check your charger, the USB cable, and the adapter for signs of damage. Look for signs of breakage. If there is, replace the charger.
Once you plug your phone in, check to see if a battery icon with a lightning symbol appears on your status bar or a green battery icon on your lock screen. If there is none, your iPhone is not connected to an external power source and is not showing that it is charging.
Step 4: Force Quit Apps Running in the Background
Many iPhone users don't close the apps running in their phone background. Too many apps in the background can slow down the phone software, which can cause the iPhone to show charging, but the percentage is not increasing.
To force close background apps:
Double-click the Home button twice or swipe up from the iPhone bottom.
To get the apps you want to close, swipe left or right.
To close the app, swipe up.
Once all the apps have been closed, restart the phone and charge it. After a few minutes, take it off and check if there was an increase in the battery percentage.
Step 5: Hard Reset iPhone
A hard reset causes a swift restart of your iPhone, which might occasionally resolve a software crash. Depending on the iPhone model you are using, there are various methods to hard reset your iPhone:
For iPhone 6 or earlier models, hold both the home and power buttons until the Apple logo is seen.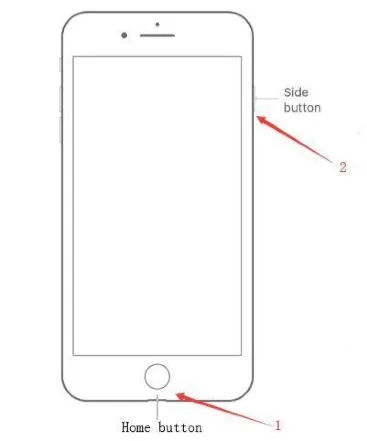 For iPhone 7 and 7+, hold both the wake/sleep and volume down buttons until the Apple logo appears. Once shown, release since the device will be restarting.
For iPhone 8 and newer models, press the volume up control button, press the volume down control button, then press and hold the side button or the power button. Keep holding until your iPhone goes off and comes back on. Once you see the Apple logo, release the button.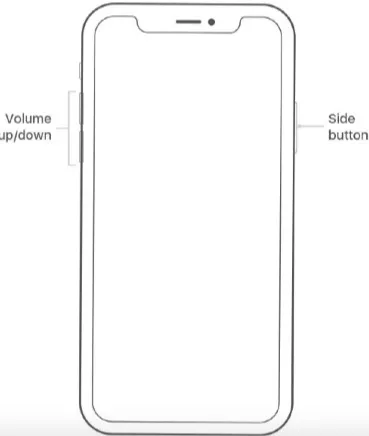 Step 6: Update iPhone to the latest iOS 17
A rule of all phones is that they should be up-to-date. Your iPhone must be updated with the latest iOS as this eliminates minor software bugs and malfunctions. It is important you update your iPhone to the latest iOS 17. To update;
Go to Settings -> General -> Software Update.
Your iPhone will begin to search and scan for new updates.
If the iPhone detects any new updates, click on Download and Install.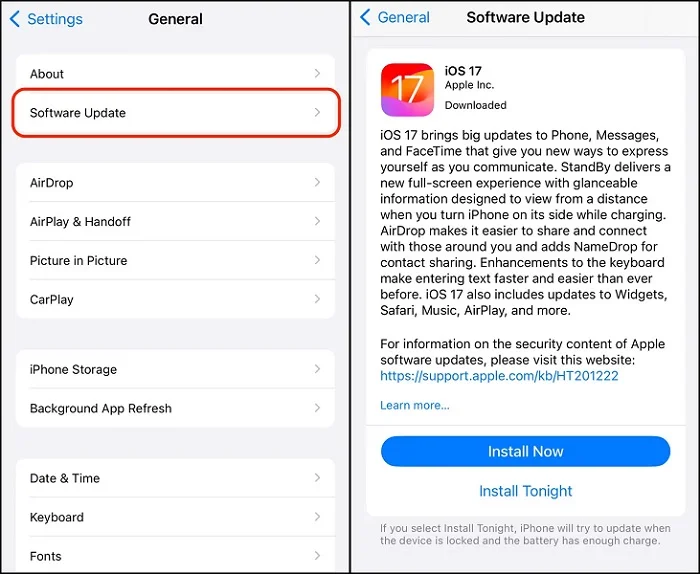 Step 7: Using the Most Reliable Tool
If the solutions mentioned failed and you still cannot fix the charging problem on your iPhone, you will need 3rd-party software to help you solve it. Professional tools like FoneGeek iOS System Recovery, have been rated as the most reliable tool when it comes to solving iPhone issues.
This tool solves iPhone charging issues and allows you to fix any iOS issue without experiencing any data loss, and doesn't require any prior understanding of iOS technology.
The tool is compatible with all iOS versions and iOS devices and comes with a 100% success rate.
Follow the steps to use FoneGeek iOS System Recovery to fix your charging issues
Go to FoneGeek iOS System Recovery and launch this program. Once done, select Standard Mode. Ensure your iPhone is connected to your PC.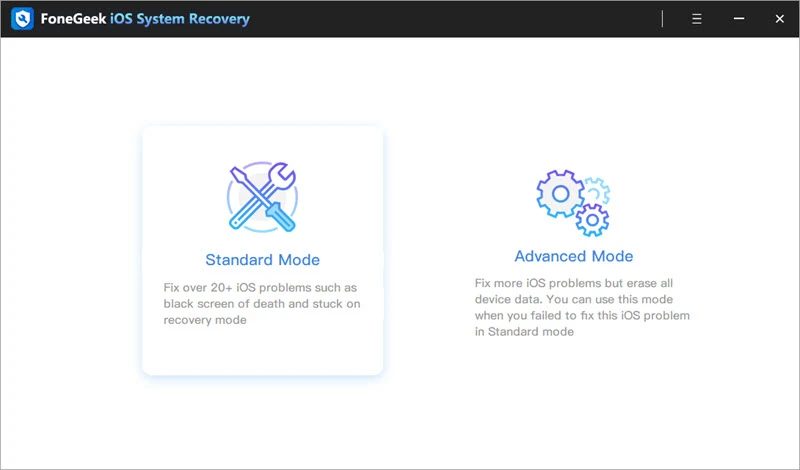 The app will begin the search for your iPhone. Once your iPhone is found, click Next.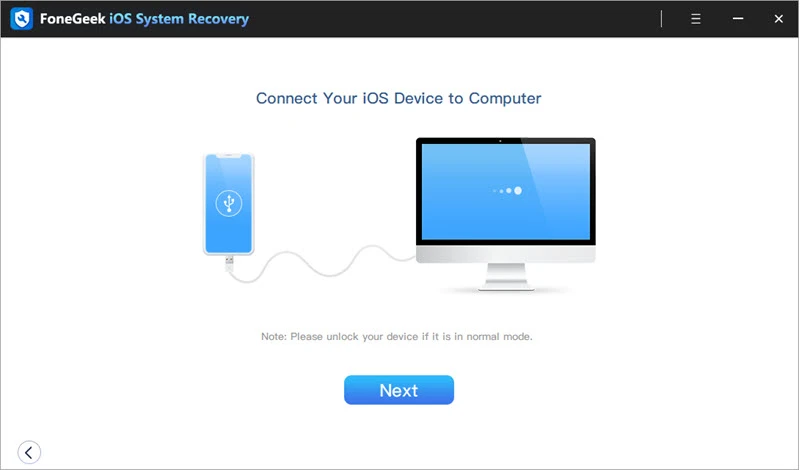 If your device is not found, you will have to put your phone into DFU or Recovery Mode manually.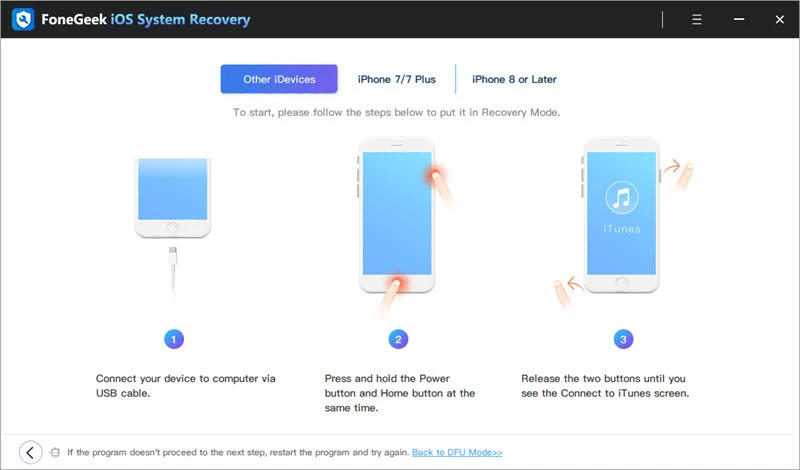 As soon as FoneGeek locates your phone, it will show you every appropriate firmware version. Click Download after selecting your appropriate firmware version.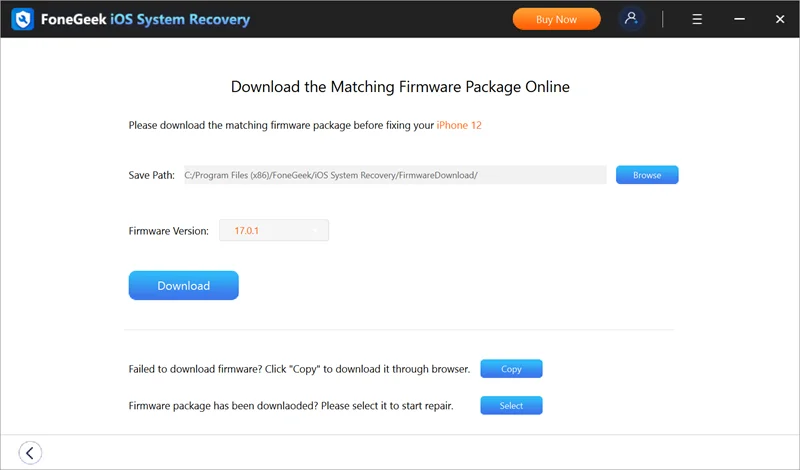 Once completed, click on Fix Now to let the program fix the charging issue on its own.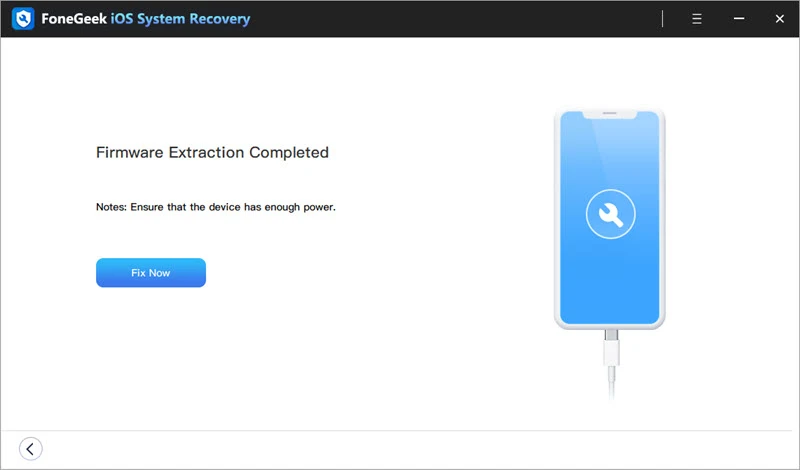 The iPhone will restart properly once the procedure is finished.
Step 8: Try the DFU Mode
If the solutions mentioned above have failed to provide the desired results, try the DFU restore approach since it can still be used without charging the iPhone. DFU mode is a unique format process that restores your iPhone to the condition it was in at the time of purchase.
Try the DFU mode to see if it helps to fix any firmware issues preventing your iPhone from charging.
To successfully do an iPhone DFU restore, follow these procedures.
Connect your iPhone to your computer. Once done, launch iTunes.
For iPhone 6, press and hold the home with the power button for at least ten (10) seconds. For iPhone 7, hold the volume (lower) down and power button for at least ten seconds. For both models, after the ten (10) seconds, leave the power button but keep holding the other button (home or volume down) for at least five (5) seconds.
For iPhone 8 and later models, their settings are different. First, press and release the volume up control button. Once done, do the same for the volume down control button. Then press the sleep or power button until your iPhone screen goes blank. Once the screen is blank, hold power and volume down buttons for five (5) seconds. Release the power button but do not let go of the volume down button. Hold for another five (5) seconds. Do this until you have seen your iPhone on iTunes.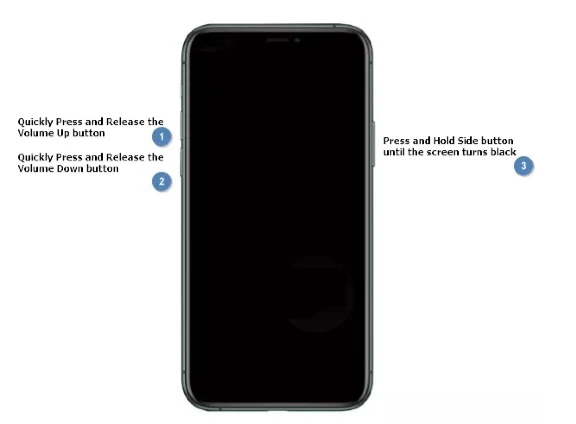 Select the Restore iPhone option after clicking OK on the message displayed on the iTunes screen.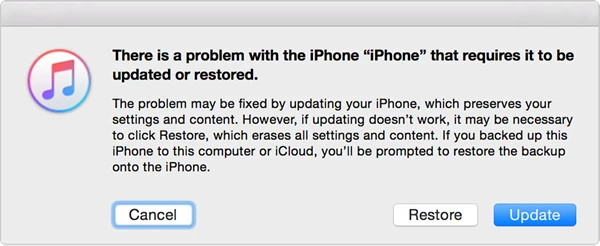 Your phone should display a complete back screen while in the DFU mode. If you didn't achieve that, repeat the DFU steps again.
Step 9: Contact Apple Support
Contact Apple Support Center if the charging problem continues even after attempting all of the solutions mentioned above. They will help you if there is a serious problem.
You can also take your iPhone to the service center to have a professional examine.
Conclusion
Undoubtedly, your iPhone won't be useful to you if the battery isn't fully charged because it won't be able to carry out any functions. In the case of your iPhone showing charging but battery percentage not increasing, follow the steps above carefully to fix this issue.
For a fast fix, use the best iPhone repair tool, FoneGeek iOS System Recovery. For more questions, we are here to help. Do get in touch with us.