User Concern
"My iPhone 12 is stuck in boot loop, it won't respond to a reset or connect to iTunes. Any help would be much appreciated, thanks!"
The issue of iPhone stuck in boot loop is frequently reported by iOS users in Apple Community. It can be really frustrating when your iPhone keeps restarting and can't load into your home screen.
So what causes a boot loop on your iPhone and what you can do to fix this issue? We have done some testing there, and eventually worked out the reasons why this kind of issue happens and solutions for an iPhone stuck in boot loop. Read on and check out.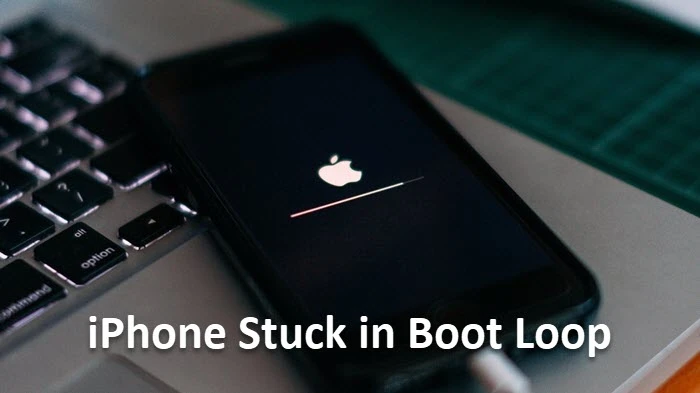 Why Your iPhone Stuck in Boot Loop?
iPhone can get stuck in boot loop for different reasons. The most common causes are listed below:
iOS Upgrade: Apple keeps releasing iOS update to fix bugs, however, if the upgrading process is interrupted, the device is very likely to be stuck in boot loop. Sometimes, this problem also occurs after completing the update.
iPhone Jailbreak: While jailbreaking iPhone brings many new possibilities, it can also cause your iPhone to work improperly. So think twice to jailbreak the iPhone unless you have the advantage of technical knowledge.
Unstale Connection: If you update, backup or restore your iPhone using iTunes/Finder, the unstable connection between the iPhone and computer will also cause your iPhone stuck in boot loop.
Screen Replacement: A more severe problem will occur if your iPhone screen is not replaced properly. Remember not to simply replace the broken screen before you take other measures.
Battery Connector Malfunction: If your iPhone has been used for a long time and there is a problem with the battery connector, it will not getting enough power and thus lead your iPhone stuck in boot loop.
Easy Methods to Fix iPhone Boot Loop - No Data Loss
Way 1. Force Resrat the iPhone
The simplest method to fix iPhone boot loop is to force restart the device. To do that, follow these steps:
For iPhone 8 or later models: Press the Volume Up button and release it quickly. Then press the Volume Down button and release it quickly. Finally, press and hold the Power button until the Apple logo appears.
For iPhone 7 and 7 Plus: Please the Volume Down button and Power button together until the Apple logo shows up on the screen.
For iPhone 6s and earlier models: Press the Power button and Home button at the same time until you seel the Apple logo on the screen.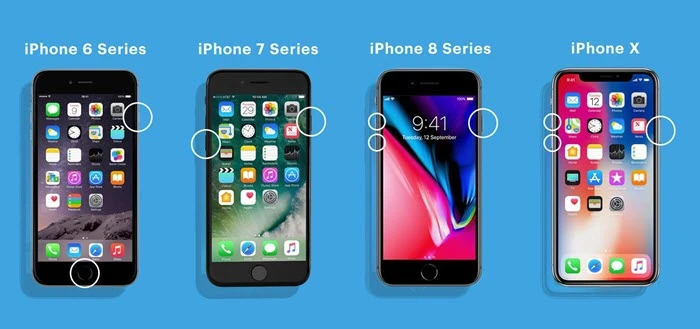 Hopefully a force restart can help you fix the boot loop problem. If your iPhone still keeps restarting, continue reading and follow other solutions.
Way 2. Update Your iPhone
iOS update often brings bug fixes that can help to fix the software glicthes that is causing iPhone boot loop. So you can try to upate your iPhone to the latest version of iOS 16.
To do that, navigate to Settings > General > Software Update to check if an new iOS update is available. If yes, tap Download and Install to update your iPhone.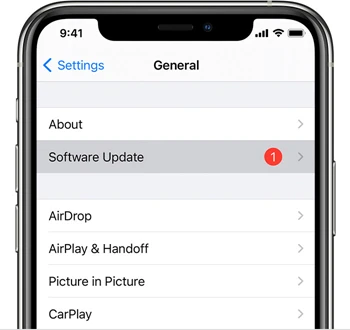 Way 3. Update Your iTunes
If your iPhone stuck in boot loop while attempting an update or restore via iTunes or Finder, it is mainly because you are using an old version of iTunes or Mac. In this case, you can check your iTunes or MacOS and update it to the latest version.
Update MacOS and Finder: Click on the Apple logo and choose About This Mac, then tap on Software Update. If there is an update available for your Mac, click on Upgrade Now.

Update iTunes: Open iTunes and select Help from the menu, click on Check for Updates and follow the on-screen instructions to install the newest version.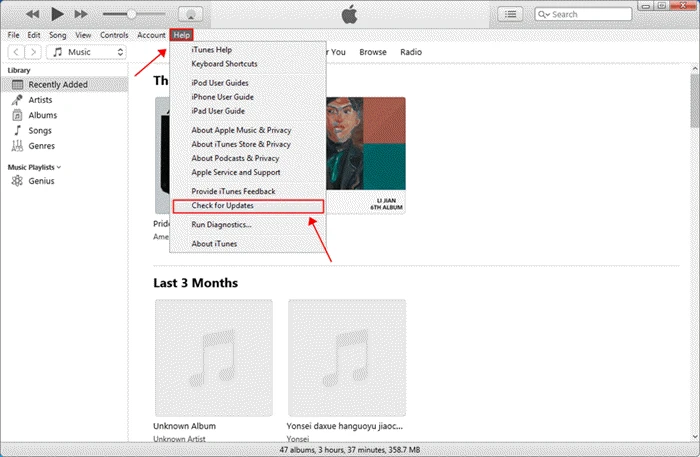 Way 4. Reset All Settings on iPhone
Incorrect settings may also cause this boot loop on your iPhone. You can reset your iPhone's settings to factory defaults to remove the wrong settings that cuase this issue.
Here's how to do it: head to Settings > General > Reset and tap Reset All Settings, then enter your passcode to confirm. This process won't delete data on your iPhone but you will need to re-enter your WiFi password.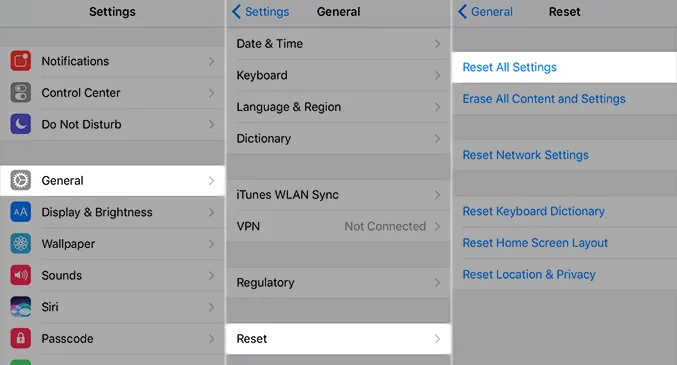 Way 5. Using Third-party Repair Tool
iPhone boot lopp is often caused by software erros and you can rely on third-party iOS repair tool to fix it. FoneGeek iOS System Recovery is a professional tool that will help you fix iPhone bootloop without losing any data. It is well known for repairing various iOS system issues, like iPhone black screen, iPhone stuck on Apple logo, Recovery mode, boot loop, etc.
Follow the step-by-step guide to Fix iPhone boot loop issue with FoneGeek iOS System Recovery;
Step 1. Download and install FoneGeek iOS System Recovery on your computer. Then launch the program and choose "Standard Mode" to continue.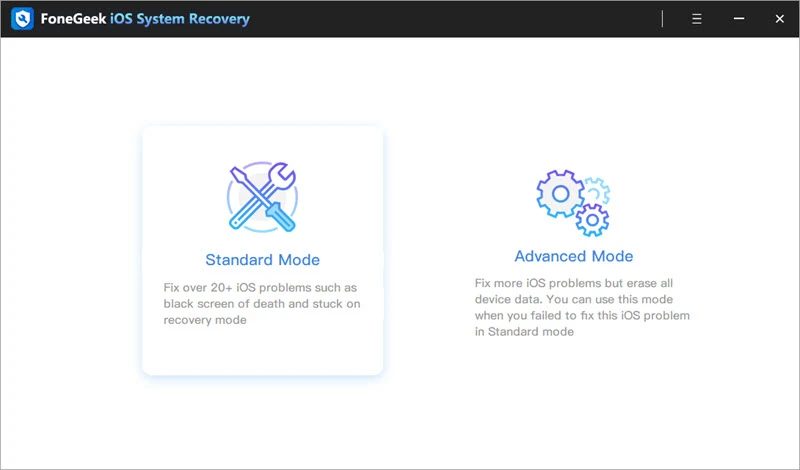 Step 2. Connect your iPhone to the computer with an USB cable and click on "Next". Wait for the program to recognize the connected device.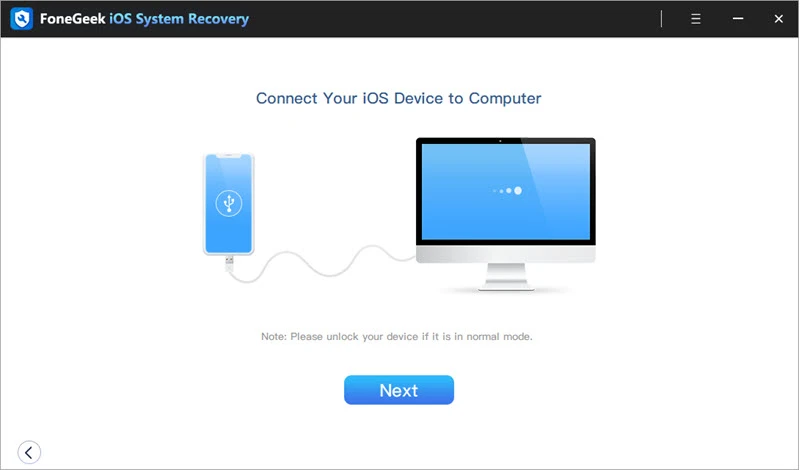 If your iPhone is not recognized, you will need to follow the on-screen instructions to put it into Recovery mode or DFU mode.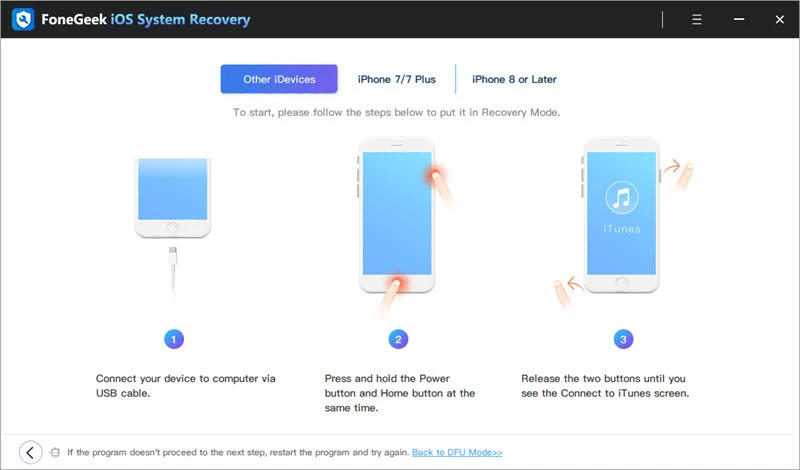 Step 3. Once your iPhone is detected, confirm the device information and choose the firmware that matching the device. then click "Donwload".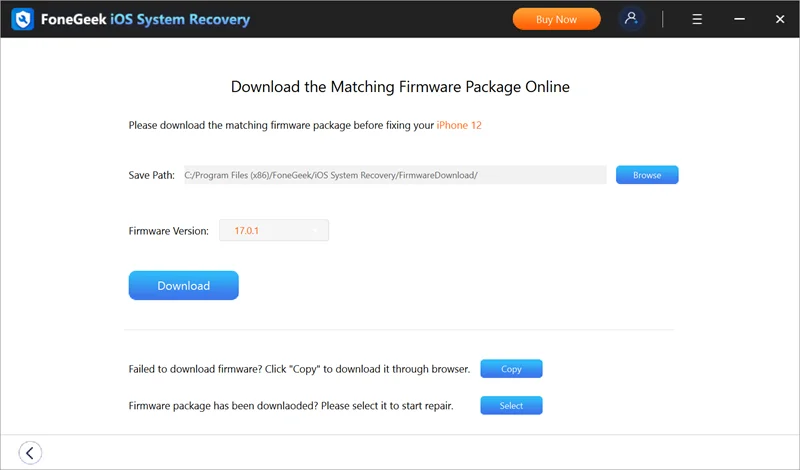 Step 4. When the download is complete, click on "Fix Now" to begin the repair process. Ensure that your iPhone is connected during the whole process.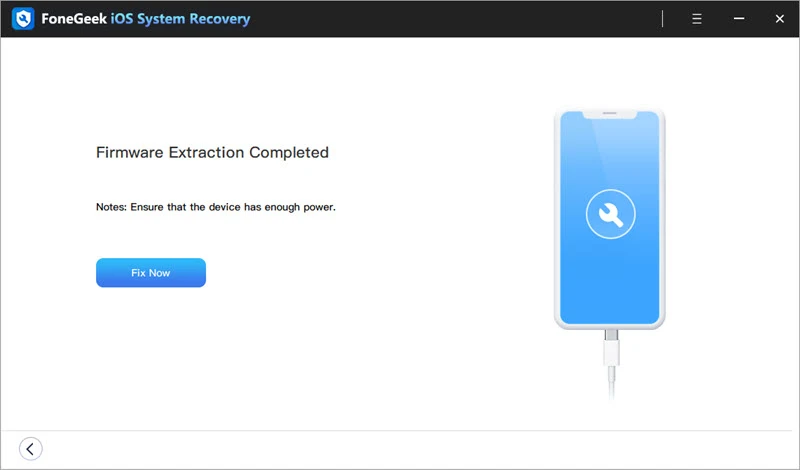 Learn More Features of FoneGeek iOS System Recovery
Provides two different modes to ensure higher success rate. And the Standard Mode can get your iPhone back to normak without Data Loss.
Fix common iTunes errors and help to downgrade iOS 16 to any supported versions without jailbreak.
Support all iOS versions and iPhone models, including the latest iOS 16/15 and iPhone 14/13/12.
Recommended by Mobile Mall, GetDroidTips, Inspirationfeed, Techjury, Pakainfo, and won positive feedbacks from global customers.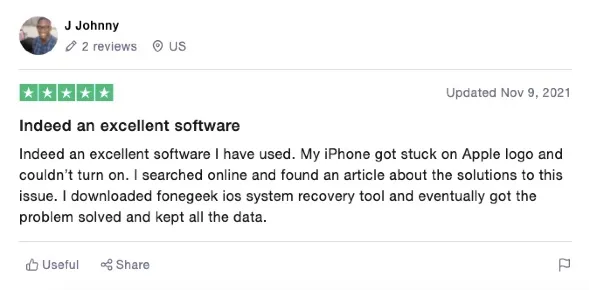 Complex Methods to Fix iPhone Boot Loop - Data Lost
Way 6. Restore iPhone Using iTunes
You can restore your iPhone using iTunes and reloads the iPhone's software to eliminate any software issues. It's necessary to note that the existing data will be erased after the restore. It is preferable to make a backup of the device data before you start. Now follow the steps listed below:
Connect your iPhone to the computer using USB cable, then launch iTunes if it is not opened automatically.
You'll soon get the message that there is a problem with your iPhone, it needs to be restored or updated. Just tap on "Restore" to proceed.
If you don't get such a message, click Summery and you'll view the option of "Restore", now click on this option to manually restore your iPhone system.

When the restore process is complete, you can either set up your iPhone as new or restore it from a recent backup.
Way 7. Put iPhone Into Recovery Mode
You can also fix iPhone boot loop issue by putting the device into recovery mode and then restore using iTunes. Keep in mind that this method will also erase all data and setting from your iPhone.
Connect your iPhone to your computer and launch iTunes.
Follow the steps in 2.1 to hard reset your iPhone and put it into recovery mode.
Once your iPhone is in recovery mode, iTunes will offer you the option to Restore or Update. Click on "Restore".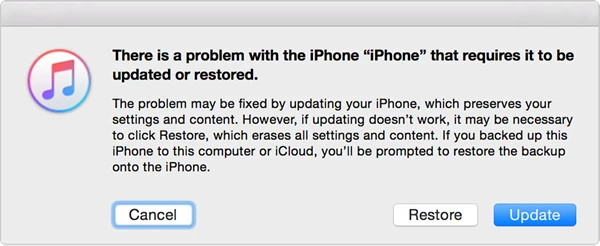 Way 8. Check for Hardware Problems
If none of the above methods worked to fix iPhone boot loop problem, the device must have a serious hardware problem. It is necessary to check whether any fault happens in the battery connector or of iPhone.
If it is truly the problem with battery connector, it would be better to get help at a local Apple Store in case to make it worse.
Conclusion
You would be certainly bring your iPhone back to normal after trying the 8 solutions given in this article. If you don't know which method to choose, check the review of these solutions below:
| | | | | |
| --- | --- | --- | --- | --- |
| | Success Rate | Data Loss | Ease of Use | Time |
| Force Restart | 30% | No | Very Easy | Fast |
| Update iPhone | 30% | No | Very Easy | Fast |
| Update iTunes | 30% | No | Easy | Fast |
| Reset All Settings | 30% | No | Easy | Fast |
| FoneGeek iOS System Recovery | 100% | No | Easy | Fast |
| Restore via iTunes | 70% | Yes | Complex | Time-consuming |
| Recovery Mode | 70% | Yes | Complex | Time-consuming |
| Hardware Problem | 50% | Yes | Very Complex | Time-consuming |