User Concern
"My iPhone 14 stopped making noise when texts were received. Went to Apple they could not figure it out. Verizon sent me a new phone and it is happening again. Any suggestions on how to fix this issue?"
For some reasons, your iPhone may suddenly stop making any sounds when you receive text messages. It is really frustrating when you didn't hear notification sounds and missed important text messages from family, friends and coworkers.
If this is happening, you've come to the right place. In this article, we will explain why your iPhone text message sound is not working as it should, and show you some easy solutions to fix this problem once and for all.
Why Is My Text Sound Not Working on iPhone?
If you don't hear an alert sound when you receive an text message on your iPhone, there could be a lot of reasons why this is happening. The most common causes include the following;
You have accidentally activated the mute switch.
The alert volume on your iPhone may be too low so you can't hear it.
"Do Not Disturb" may have been enabled.
You may have enabled "Hide alerts" on the message threads.
"Deliver Quietly" may have been enabled on the Message app
The text tone that you are using may be too low.
You may also have changed the text tone for a certain contact to "None."
Your iPhone is connected to a Bluetooth device
Your iPhone is experiencing network connectivity issues.
The version of iOS running on your iPhone may be outdated.
Quick Fixes for iPhone Text Message Sound Not Working
To rule out a deeper problem, it is a good idea to try the following quick fixes;
Check the mute switch on your iPhone and ensure it isn't turned on.
Make sure the notification sound of your iPhone is enabled and the volume level is sufficient for you to hear it.
Check the "Do Not Disturb" option and make sue it is turned off.
Check if "Hide Alerts" is enabled in the Message thread. If yes, disable it.
Change the Notification Banners to "Persistent."
Check if you are fltering unknown senders and blocked contacts.
Check if your Notifications are stacked together. If yes, un-stack them.
Ensure that "Deliver Quietly" is disabled for the Messages app.
Choose another text tone if you think the one you have is not loud enough.
Check the custom settings of specific contacts and ensure they have not been changed to "None" for ringtone or text alert.
Check the Date & Time settings on your iPhone and choose "Set Automatically."
If you have paired your iPhone with an Apple Watch or any other device, make sure the notifications are not bypassing the device.
More Solutions to Fix iPhone Message Sound Not Working
1. Check Bluetooth Connections
It is not uncommon for Bluetooth connections to interfere with iPhone's notifications. In some cases, you may need to turn off Bluetooth completely for receiving the alerts normally.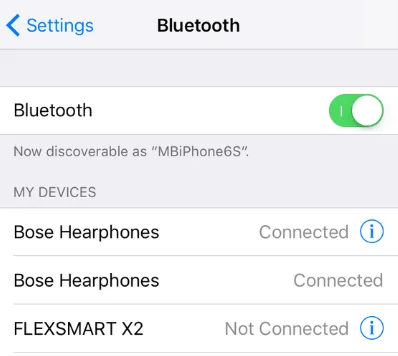 If you regularly pair your iPhone with an Apple Watch or other wearables, simply turning off Bluetooth may not work in the long-term. Instead, delete the Bluetooth device and re-sync it to see if the issue is resolved.
2. Toggle Message Notifications Off and On
If you iPhone has no sound or alert on text messages, you can try to toggle message notifications off and then back on to fix this issue.
Open the Settings on your iPhone and go to Notifications > Messages to toggle the option OFF. Then turn it on again and see if the iPhone text sound work or not.
3. No Sound When iPhone is Locked
iPhone text message sound not working when locked? If you can't get any notifications or hear sound alert of incoming messages when the device locks, you can easily resolve this by enabling "Show on Lock Screen" in Settings.
To do that, go to Settings > Notifications > Messages and ensure that Show on Lock Screen is toggled on.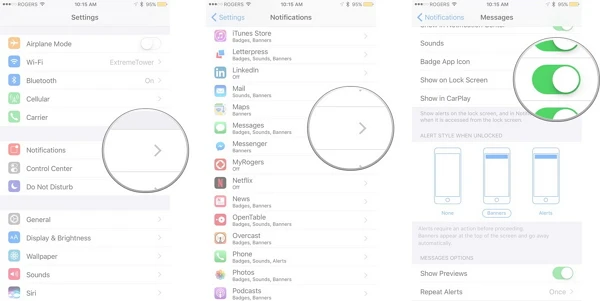 To make sure that the problem is not with the sound alerts, also go to Settings > Notifications > Messages and make sure a sound is selected and it doesn't show None or Vibrate Only.
4. Restart Your iPhone
Your iPhone could also experience a system glitch that could be interfering with the notifications and alerts. Restarting your iPhone is the best way to refresh the device and eliminate these glitches;
For new iPhone models: Hold down the Volume button and the Power button at the same time until you see the power off slider appear on the screen. Drag the slider to turn off the device and then press and hold the Power button until you see the Apple Logo appear on the screen.
For old iPhone models: Press and hold the Power buttons until the power off slider appears on the screen. Drag the slider to turn off the device and then press the Power button again until the Apple Logo appears on the screen.
5. Update to the Latest iOS
You should also consider updating your iPhone to the latest versions of iOS 17. This is another good way to get rid of any system bugs that could be affecting the device.
To update the iPhone to the latest version of iOS, go to Settings > General > Software Update and if an update is available, tap Download and Install to install it.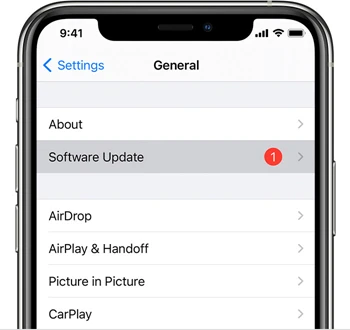 6. Reset Network Settings
Since network issues could be causing this problem, resetting the network settings can be a good solution as it will refresh the connection to Apple Messages Server.
To reset the network settings on your iPhone, go to Settings > General > Reset > Reset Network Settings and enter your passcode when prompted.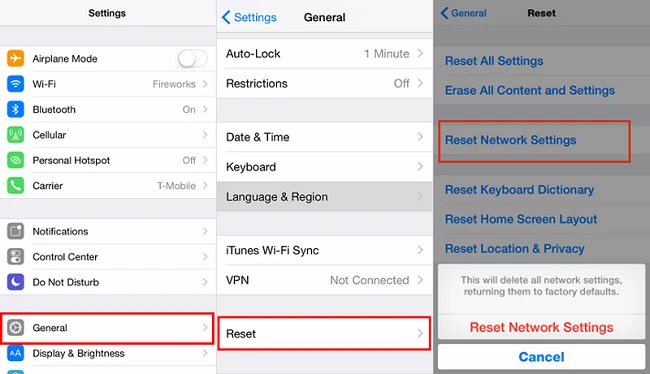 This solution will not affect any of the data on your device, but it will remove all saved Wi-Fi passwords and VPN settings. You will therefore need to re-enter these passwords when the device restarts.
7. Factory Reset Your iPhone (Data Loss)
If all else fails, you may need to factory reset the iPhone. This is a good way to get rid of all corrupt data and settings that may be causing the problem, but it will cause total data loss. So, you may need to backup the data on your iPhone before doing this.
Once all the data on your device is safely backed up to iTunes or iCloud, go to Settings > General > Reset and then select Erase All Content and Settings.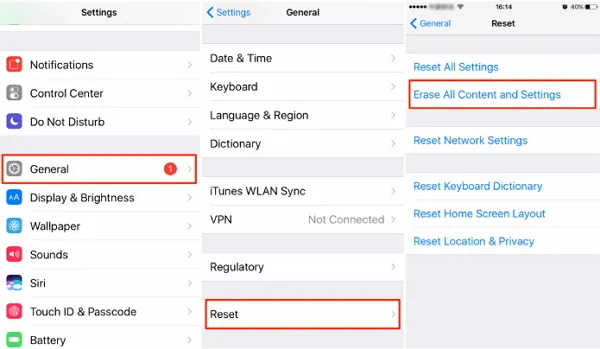 After that, the iPhone will restart and you can set it up as new or restore from backup.
Best Way to Fix iPhone Text Sound Not Working (No Data Loss)
The iPhone text sound not working problem may still not be resolved even you followed all tips mentioned above. Don't worry, you can try third-party iOS repair tool. FoneGeek iOS System Recovery is developed by experts to fix all iPhone/iPad issues related to iOS. It is secure to use and no data will get lost.
Here are the reasons why FoneGeek iOS System Recovery is a preferred choice for most iPhone users.
A better iTunes alternative to fix iPhone problems, including iPhone boot loop, device won't turn on, stuck in black/white screen, recovery/DFU Mode, etc.
The Standard Mode can fix most iOS issues without affecting the data on the device.
Compatible with all iOS versions and models, including the newest iOS 17/16 and iPhone 15/14/13/12.
Highly recommended by Mobile Mall, GetDroidTips, Inspirationfeed, Techjury, Pakainfo and many other media sites.
Download FoneGeek iOS System Recovery on your computer, then initial the steps below to fix this text sound issue on iPhone.
Step 1. Install and run the software, then select "Stardard Mode" from the main interface to continue.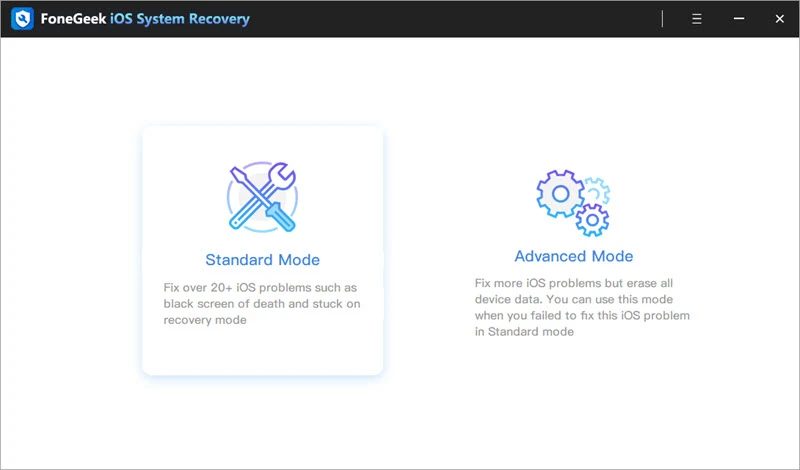 Step 2. Using an USB cable to connect your iPhone to the computer, then click on "Next" and wait for the program to detect the device.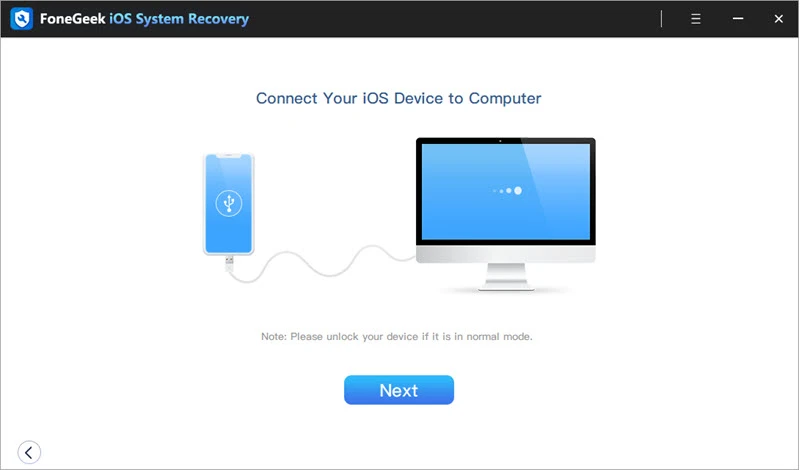 If the device is not detected, you will need to put it into Recovery or DFU mode. All the details are displayed on the screen.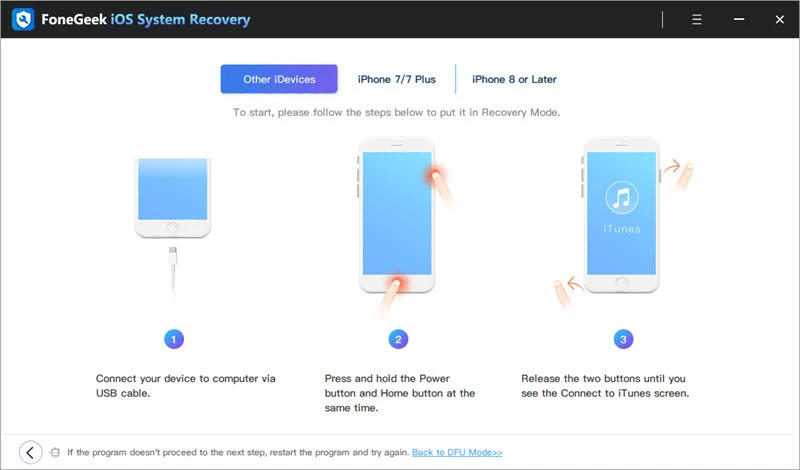 Step 3. Now you'll be required to download the matching firmware for the device. Just click on "Download" to start downloading.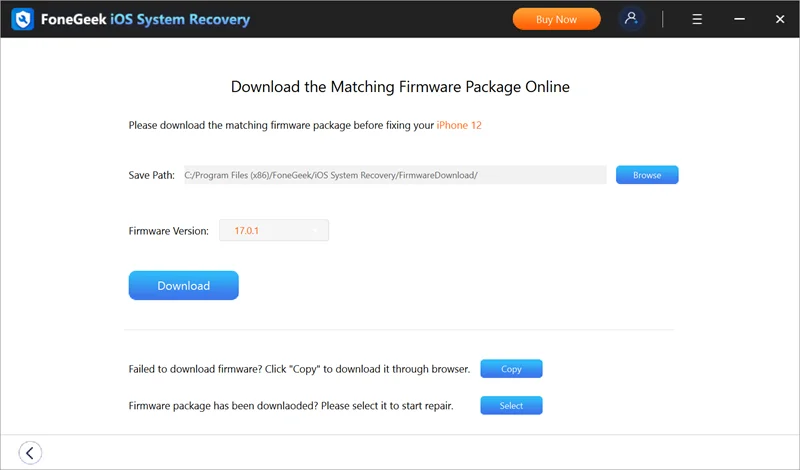 Step 4. Once the download is complete, click on "Fix Now". Your iPhone will reboot automatically after the fixing process is complete.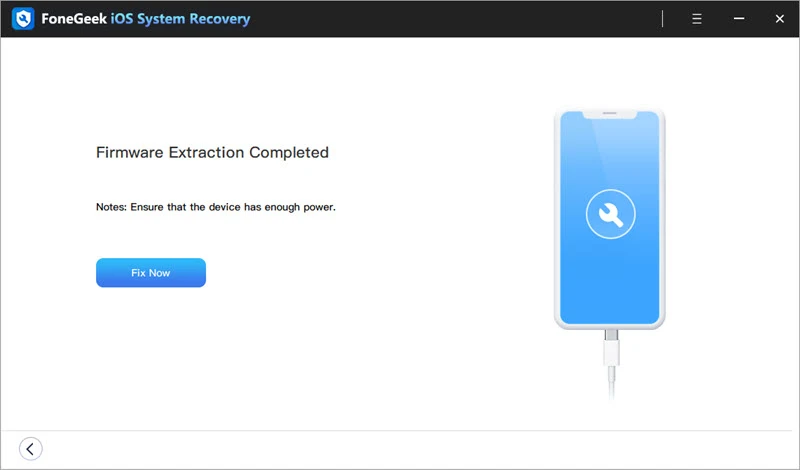 Conclusion
You can try all the tips mentioned above to overcome the iPhone text message sound not working problem. But in some cases, a much deeper software or hardware issue could cause the problem to persist.
In this case, the best way to fix the device is to contact Apple Support for further assistance. Apple technicians will be able to diagnose the problem and offer you the best solution for the problem. If the device is not under warranty, the repair can be quite costly.