Getting a weak signal on iPhone is one of the most common problems that iOS users may experience. It can be caused by a number of issues with the device, that we will address below, along with some easy fixes to improve weak iPhone signal. Keep reading.
Why Does My iPhone Have a Weak Signal?
A poor iPhone signal can be caused by a number of factors. The following are some of the most common reasons why your iPhone may have a weak signal;
The following are some of the best solutions that you can try to improve your weak iPhone signal;
1. Make Sure the Cellular Data is On
The first thing you should do when your iPhone has a weak signal is to make sure that the Cellular data on your iPhone is turned on. Just go to Settings > Cellular Data and ensure that the toggle is turned to "ON."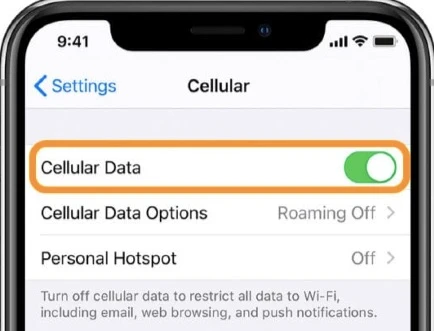 If you are travelling or in an area not covered by your local network, switch to Data Roaming. Go to Settings > Cellular > Data Roaming to do that.
2. Restart Your iPhone
Your iPhone may also fail to connect to the network because of minor glitches that may be affecting its primary functions. Restarting the device is one of the best ways to get rid of these glitches and get your iPhone working normally again. Follow these steps to restart your iPhone;
Press and hold the Power/Side button and one of the volume buttons at the same time for a few seconds.
When you see the "Slide to power off" prompt appear on the screen, release both buttons.
Drag the slider to turn off the device. Wait at least 30 seconds and then press and hold the Power/Side button again until you see the Apple logo.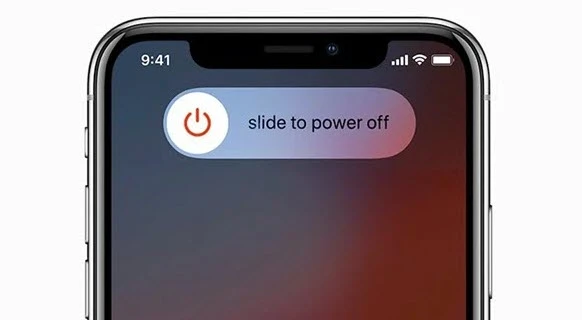 3. Remove Your iPhone's Case
Most iPhone cases will not interfere with the device's antennae at all, but some can cause a loss in signal strength, particularly in older iPhone models.
You can determine if the iPhone case is the problem by simply removing it from the device. If the signal strength improves significantly or you have a better quality phone call experience, then the case was the problem and you might need to get a new one.
4. Find A Better Location
Cellular networks can be affected by a lot of things beyond your control, including buildings, terrain such as mountains and sometimes even large objects.
Therefore, sometimes you can improve your signal very easily bymoving to a better location. If you are in your house, try moving around or going outside. You may find that some sections of your home have better reception than others.
5. Turn Off 5G
If your iPhone supports 5G and you have a 5G data plan, it will automaitcally switch to 4G whenever there is a poor 5G reception or the device is out of range.
But this may not always happen and you end up stuck on a 5G network that is weakened by too many people trying to connect to it simultaneously.
You can fix this problem by turning off 5G manually. You can disable 5G on your iPhone when the 5G service doesn't work in your area.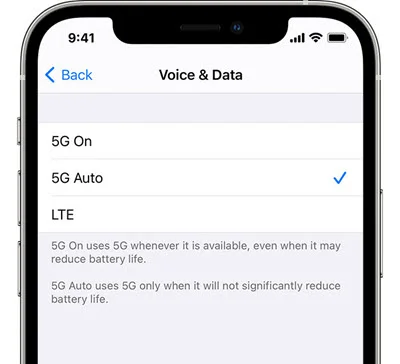 6. Toggle Airplane Mode On and Off
If you are still getting a weak signal on your iPhone after turning off 5G, then you can try to turn on the Airplane mode, wait for a few seconds and then turn it off again. Airplane mode will turn off all radio connections on your device and help to solve the iPhone weak signal issue.
To do this, swipe out the Control Center from the bottom of the screen, find the icon of the Airplane mode, click it to enable this feature for a few seconds and then click again to disable it.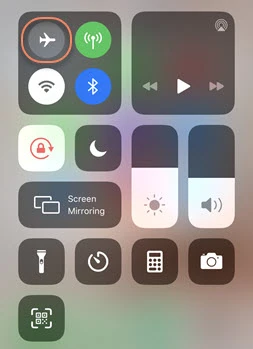 7. Try Wi-Fi Calling
If you are having issues with cellular reception, but you have a stable Wi-Fi connection, you can try to use Wi-Fi calling instead.
Just go to Settings > Phone > Wi-Fi Calling on This iPhone and then turn on the button next to it to enable this option. With Wi-Fi calling enabled, you can choose this option to make phone calls when your iPhone's cellular signal is poor or offline.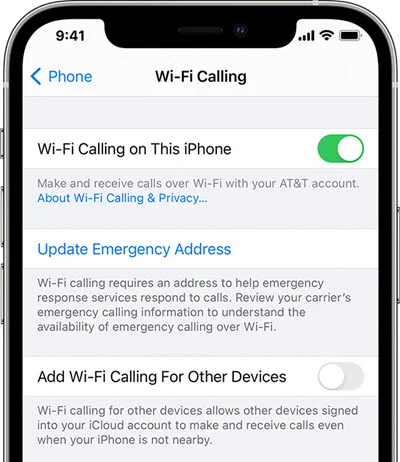 8. Remove and Insert the SIM Card
Have you ever recently removed the SIM card from your iPhone? If you have, then the iPhone signal is likely to be affected if the SIM card is not inserted correctly.
Using the Eection pin to take out of the SIM card and then clear the card slot with a dry and clean cloth or brush. Wait for white and then re-insert the SIM card to the device. Next, reboot the device and check the signal.
9. Update iPhone Carrier Settings
This problem can also occur when the carrier settings on your iPhone are outdated. The good news is, updating them is very simple.
Just go to Settings > General > About and you should see if an update is available or not. If an update is available, install it on your iPhone.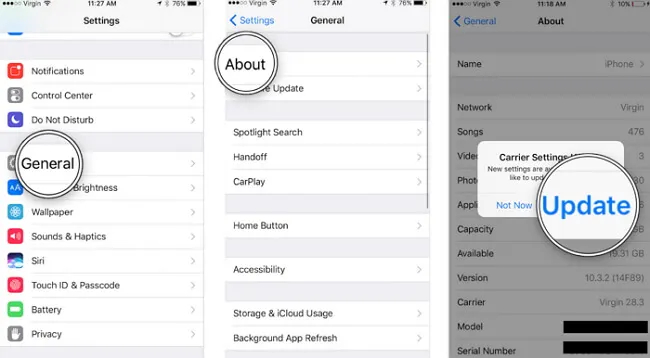 10. Update Your iOS and Apps
Updating the iPhone's operating system and the apps on the device is also a good way to fix many issues including this one. An iOS update in particular will increase the device's security and functionality by removing some of the bugs that may be affecting the device.
11. Reset Network Settings
If the iPhone signal is still not good after using the above methods, you can also try to reset the network settings. Below are the steps:
In the Settings app, click on the "General" options, then choose the "Reset" option.
On the Reset page, click on "Reset Network Settings". After resetting your network settings, you will need to re-enter your WiFi login password.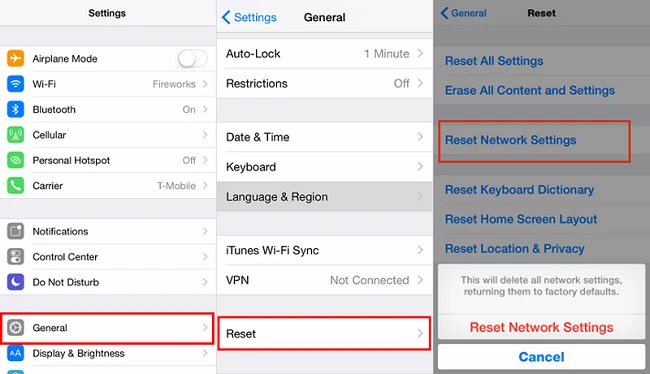 12. Try a Cell Phone Signal Booster
A cell phone signal booster is a device that can be used to boost the network signal and improve the chances that your iPhone will have a great signal. They are ideal if you live in an area where the terrain is affecting the connection or in areas with a limited network coverage.
13. Factory Reset Your iPhone (Data Loss)
Not only the iPhone signal and service problems, any other issues can also be repaired by simply restoring iPhone to factory settings. After the factory reset process, the iPhone will be set as a new device, and the data on the iPhone will also be erased.
To reset your iPhone or iPad, go to Settings > General > Reset and select Erase All Content and Settings.
You need to enter your Apple ID password to confirm the reset action, then everything from storage will be erased from the iPhone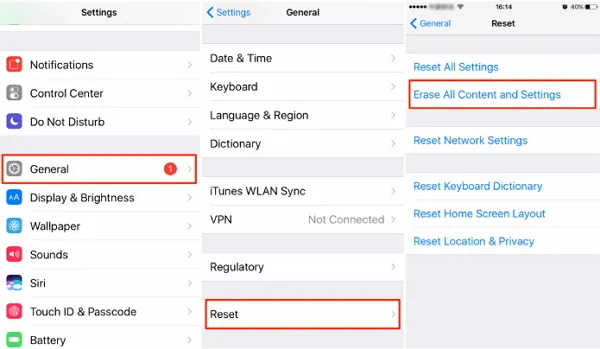 You can also completely reset your iPhone to factory settings with iTunes. When you plug in an iOS device, you should be able to see the "Restore iPhone" button, which will completely reset the device.
14. Ultimate Way to Fix iPhone Weak Signal without Data Loss
If the problem still persists after trying the above methods, it means that there may be software errors affecting the normal operating of your iPhone. What you can do is to repair the iOS system with third-party tool like FoneGeek iOS System Recovery. This tool can help to remove any big or small software bugs and bring the iPhone back to normal. What makes it better than other solutions are that the data will not be deleted.
To use FoneGeek iOS System Recovery to fix iPhone weak signal or no service issue, check these simple steps:
Step 1. After downloading FoneGeek iOS System Recovery on your computer, open it and choose "Standard Mode" on the main window.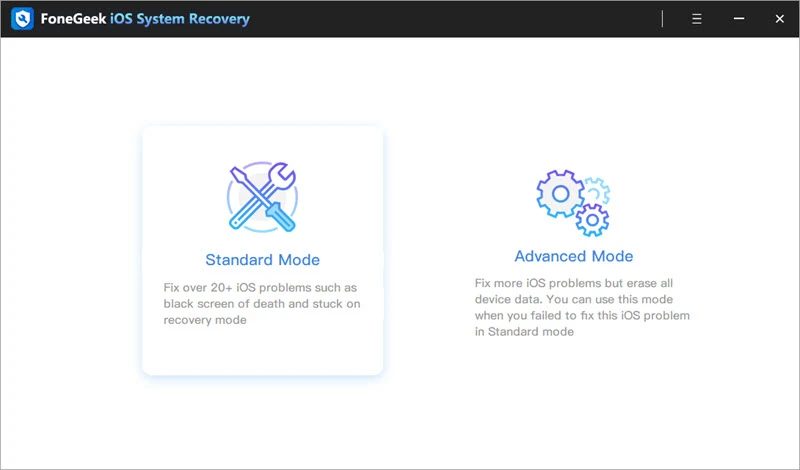 Step 2. After selecting the repair mode, connect your iPhone to the computer via USB cable.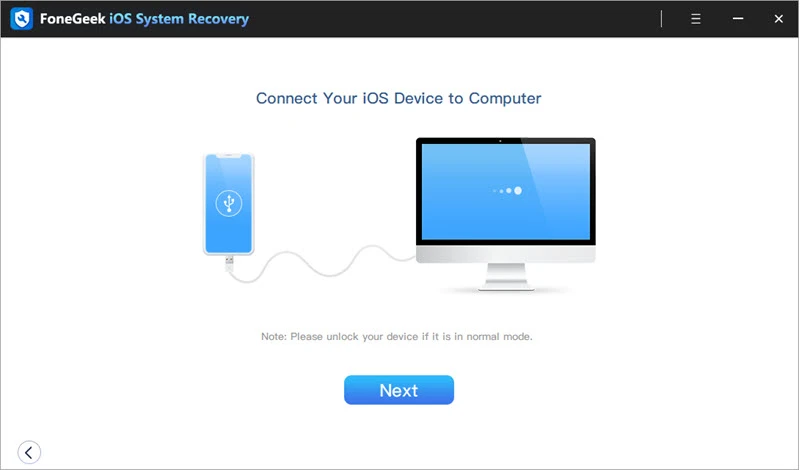 Step 3. If your iPhone is not detected, you can try to put your iPhone into Recovery or DFU mode. And the steps to do that are listed on the screen.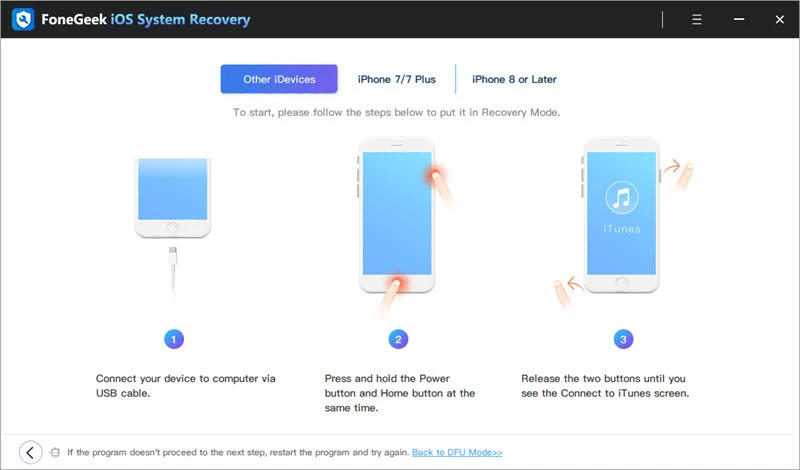 Step 4. After entering the Recovery or DFU mode, the latest firmware package will be detected. You can also choose the firmware package suits the device best and click "Download".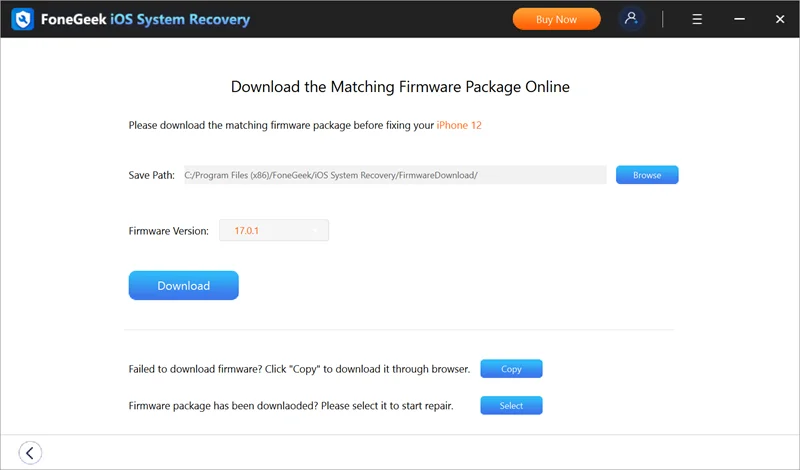 Step 5. Once the download is finished, click on "Fix Now" and the fixing process will start mmediately.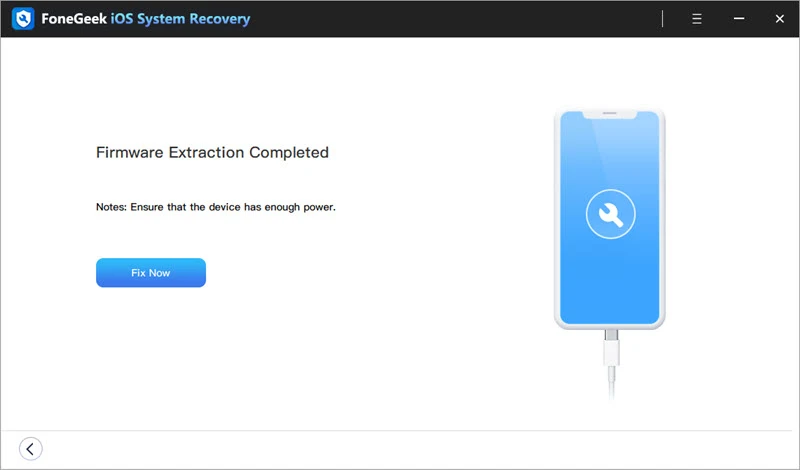 15. Switch Phone Carriers
Of course, the problem could be the network provider that you are using and not the iPhone itself. Some network providers are unable to provide coverage in all areas. If you are not the only one in your area experiencing these connection issues, you may want to switch to a more reliable phone carrier.
Conclusion
While it is common for the iPhone to lose connection to the network, this situation can be very easily resolved using some or all of the solutions above. Choose a solution that may apply best to your situation and implement it.
Let us know in the comments section below if you were able to get the device to connect to the network. If you have any questions on this topic or any other iPhone related problems, don't hesitate to ask and we'll do our best to find solutions for you.