Is your iPhone looking more yellowish than usual? Well, you are not alone. A lot of other iPhone users have also reported this error. This article will show you the possible reasons and solutions for the iPhone screen looks yellow. So keep reading this article to solve the yellow screen on your iPhone.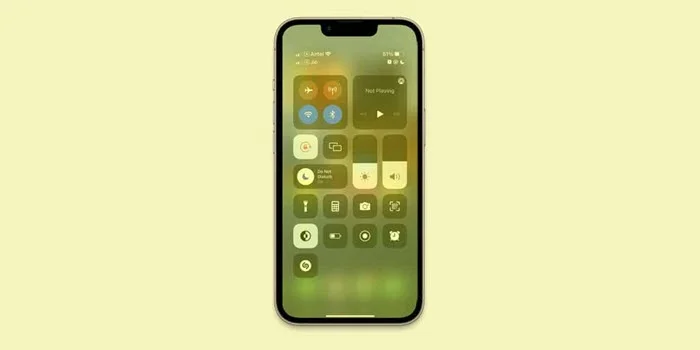 Why Is My iPhone Screen Yellow?
Your iPhone screen can become yellow for a variety of reasons. These include:
Turning on the blue light filter frequently may make the iPhone screen yellowish. It can also produce yellow spots on the screen.
The yellow screen can also arise because of the Night Shift mode is enabled in the iPhone.
Sometimes True Tone feature on your iPhone can also cause a yellow screen.
This case can happen because of a hardware defect, especially if there is physical damage to the screen.
Simple Fixes for iPhone Yellow Screen Issue
Here are some of the effective solutions that you can try to fix the iPhone's yellow screen.
Turn Off True Tone Display
For some iPhone users, True Tone is one of the culprits causing the yellow screen issue. When you keep the True Tone feature on, the Display of your iPhone will be warmer than usual. That means you will find the screen a bit greenish or yellowish. It should be solved once you disable this feature.
Here are the actions to turn off the True Tone feature:
First, open iPhone's Settings and go to Display & Brightness.
Find True Tone. If it is enabled, toggle off the switch beside it.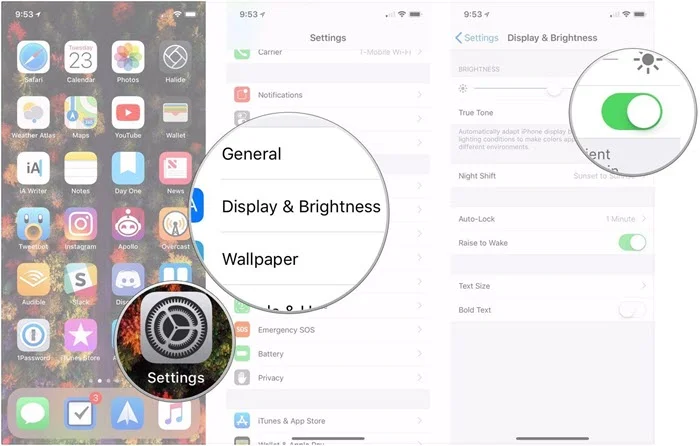 Turn Off Night Shift
Another common cause behind the iPhone's yellow screen is the Night Shift feature. When you keep the feature turned on, it will make the display colors warmer. Doing so can help your eyes to be more comfortable while using the device in the dark. However, it can also cause a yellowish display.
Here are the steps to turn off Night Shift:
First, open your iPhone's Settings app.
Then find and open Display & Brightness.
Next, find the Night Shift option and turn it off if it's on.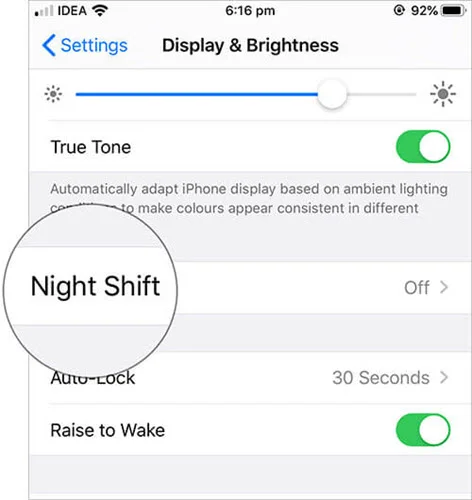 Change Color Tint on iPhone
If you still can't sort out the issue even after turning off the True Color and Night Shift, consider adjusting the Color Tint settings. This feature enables you to modify display colors based on your preference.
Make sure you have turned off both True Color and Night Shift before working on this. After that, follow the below steps:
Browse your iPhone's Settings and go to Accessibility.
Find and open Display & Text Size.
Turn on Color Filters if it is turned off. Then tap on Color Tint.
Now adjust Intensity and Hue to lower the warmer color.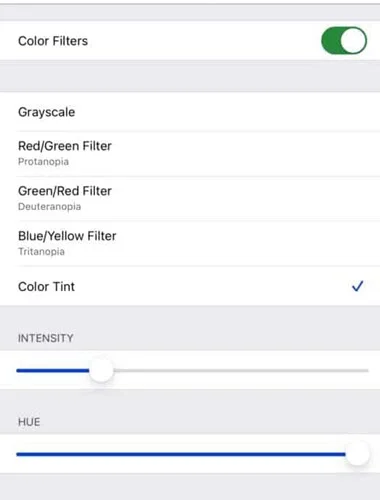 Reduce White Point
Reducing white points might also help make the screen appear less yellowish. Here are the steps you require to pursue the solution:
Browse the Settings app on your iPhone and go to Accessibility.
Find and open Display.
Toggle off the switch for Reduce White Point.
Update iPhone Software
Many minor issues on your iPhone occur because of bugs and system glitches. Whenever Apple becomes aware of these things, they release an iOS software update to solve the issue. So, if your iPhone is running on an older version of iOS software, consider updating it. Here is the procedure to do so:
Begin with accessing the iPhone's Settings.
Then, scroll down to find and open Software Update.
Check if an update is obtainable.
Proceed with the update if it is available and check if the problem is fixed.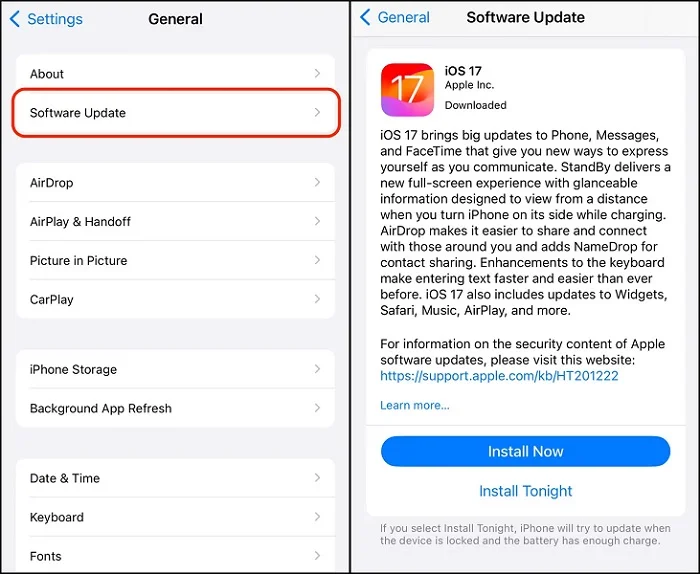 Advanced Solution to Fix iPhone Yellow Screen
Have you attempted all the above solutions and still cannot resolve the issue? Well, we will recommend you try one more thing: restoring your iPhone through the FoneGeek iOS System Recovery program. If you think your iPhone is causing the error because of an issue with the software, this will be one of the best manners to solve it.
The FoneGeek iOS System Recovery is a safe and efficient tool that lets you fix many issues related to your iPhone. You can solve over 200 software-related issues by using this tool, including iPhone black/white/yellow screen, stuck on Apple logo, boot loop, etc. It's also very straightforward to use.
Here are the steps you need to follow to use the FoneGeek iOS System Recovery tool:
Step 1: Get the FoneGeek iOS System Recovery tool on your Mac/Windows PC. Complete installation and then launch it. Tap on Standard Mode from the app screen.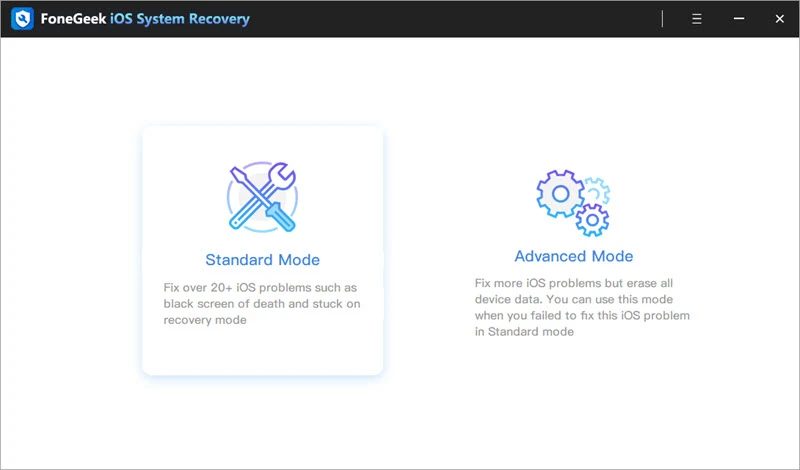 Step 2: Attach your iPhone to the PC through a USB or lightning cable, then tap Next. If FoneGeek does not detect your iPhone, consider booting into DFU or recovery mode following the on-screen guide.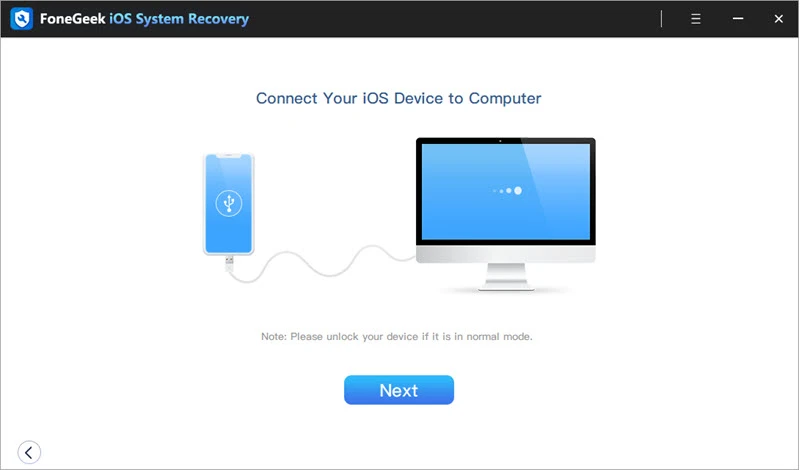 Step 3: Now, you will see your device model and available firmware packages for it. Select the preferred version and press Download to proceed.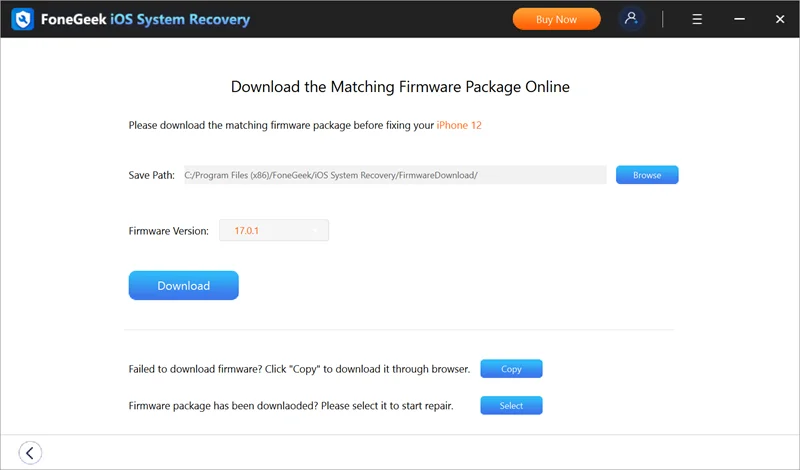 Step 4: Once the firmware package is downloaded, you will find a Fix Now button. Press on it to begin the restoration. Your iPhone should be updated and back to its normal state within a while.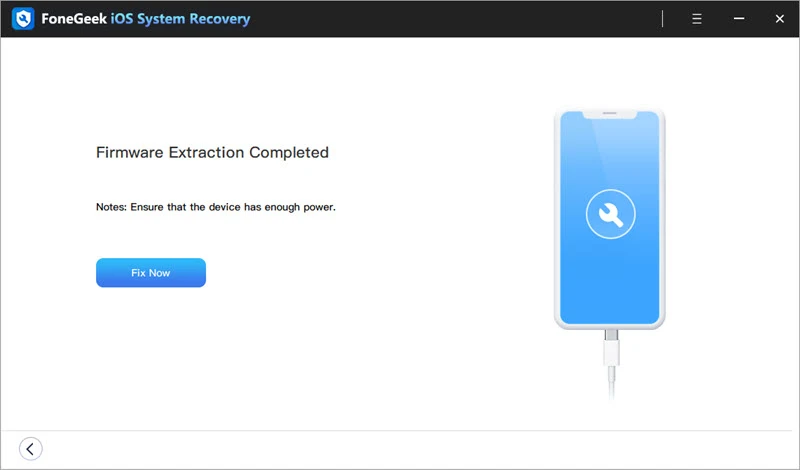 Sometimes the issue can arise because of a hardware defect on your iPhone or something else. We recommend you contact Apple Support if you are still unable to fix the yellow screen issue. If you do so, Apple's certified technicians will find out the problem and provide you with practical suggestions to fix it.
The Bottom Line
It can be very disturbing to enjoy using your iPhone when its screen is yellowish. We hope the above guide will help you fix the issue and get your iPhone's screen back to its normal state. You can use the FoneGeek iOS System Recovery tool we discussed to effectively fix any system-related issues on your iPhone, including the yellow screen.